The 2012 Camp of Champions Slopestyle Super Park
First Look At The 2012 Camp of Champions Park from Camp of Champions on Vimeo.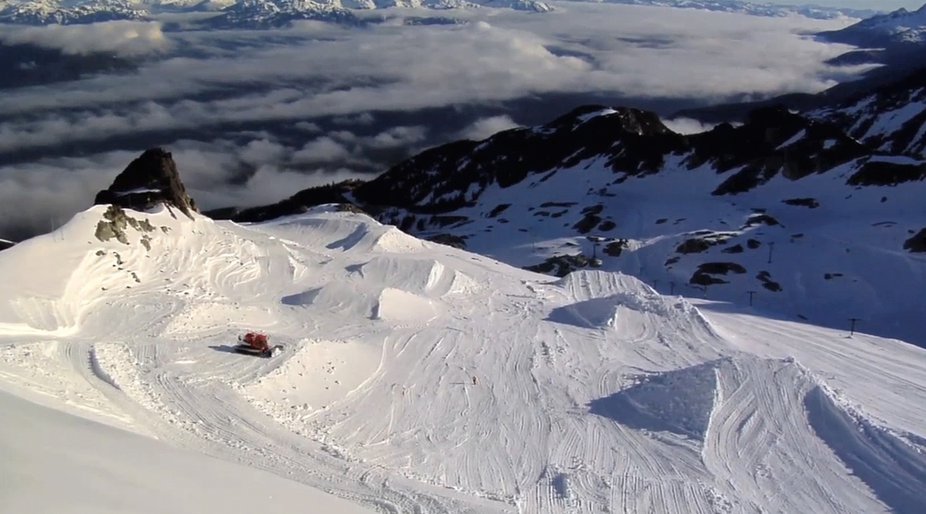 The Ultimate Summer Slopestyle Super Park
The Ultimate Summer Slopestyle Super Park known as The 2012 Camp of
Champions Park is coming together to be the best park summer anywhere
has ever seen. There's so much snow it's unbelievable. The crew from
Arena Snowparks has been building our park for the last couple weeks and
it's so great that you can't help but get stoked for this summer. Check
out the photos and video and get ready for the best summer of your
life.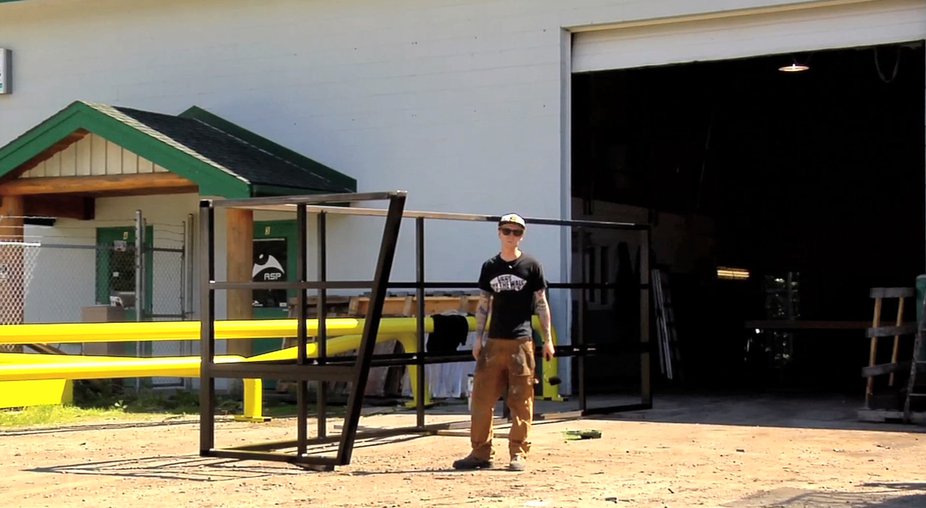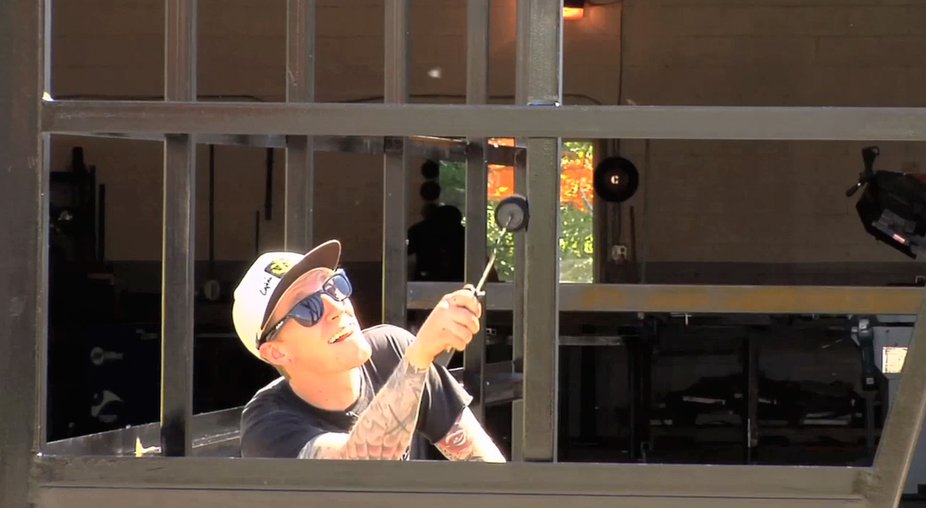 Over 40 Rails
There are over 40 rails in the park this summer including about a dozen
new ones. The one we are super hyped on is our homage to 7 Springs
feature. We built it as close to the same as possible and still have it transportable. It's got a 20 foot close out rail on a wall, leading to a
banked wall and on the side of the close out rail is a 20 foot staircase
rail set. Oakley built it for us and to say we are stoked is a bit of
an understatement.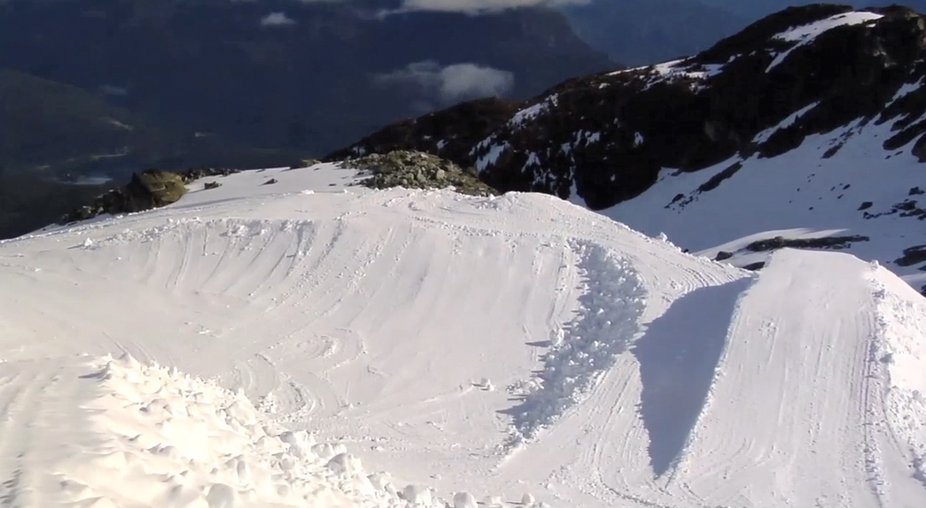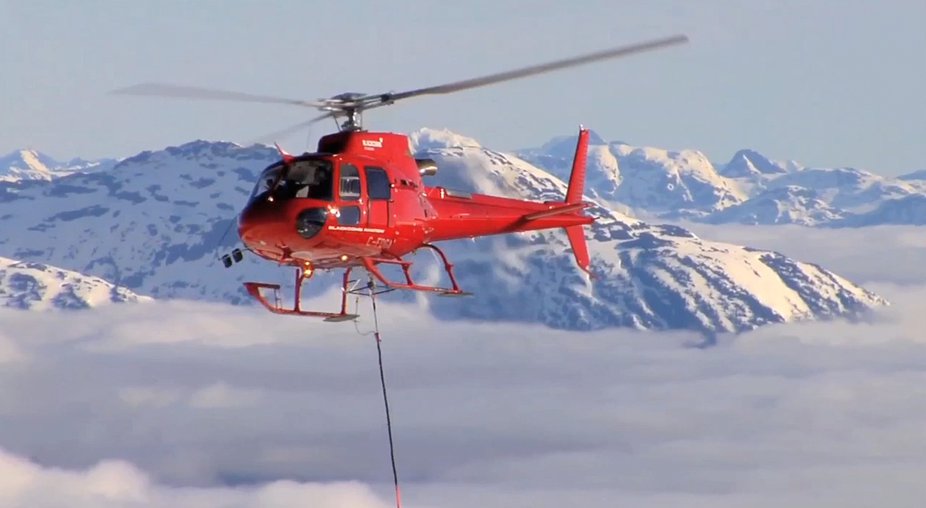 Our rail zone we call "Quebec" is looking pretty all time too - it's packed with features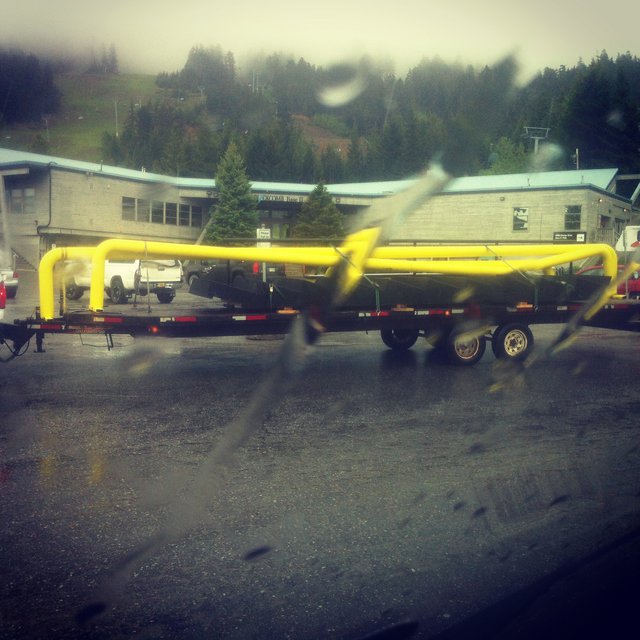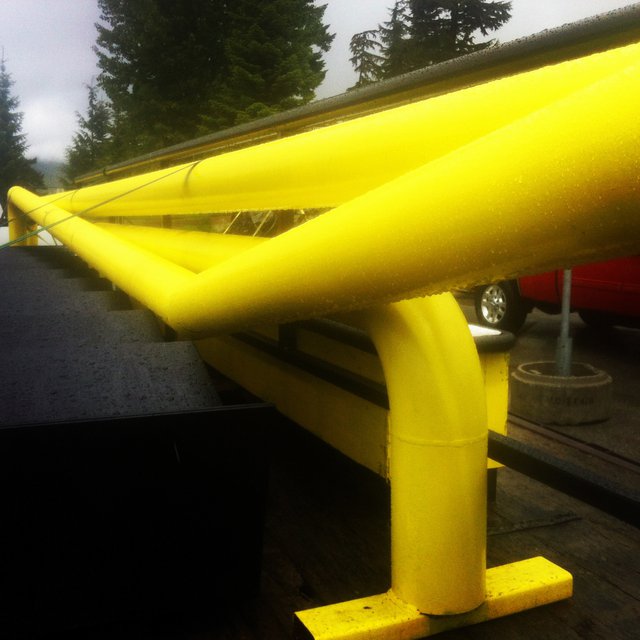 There's step ups, to down rails, cannon rails, there's so many different rails in that
area that you could almost spend your whole camp in that one area. It's
one of the advantages of having the largest summer park. There is so
much room to drop features into that half the time you don't even bother
hitting the lift, you just session features. When you do hit the lift,
you aren't hot lapping one or two features, you are lapping so many
features you are out of breath by the time you get back to the lift.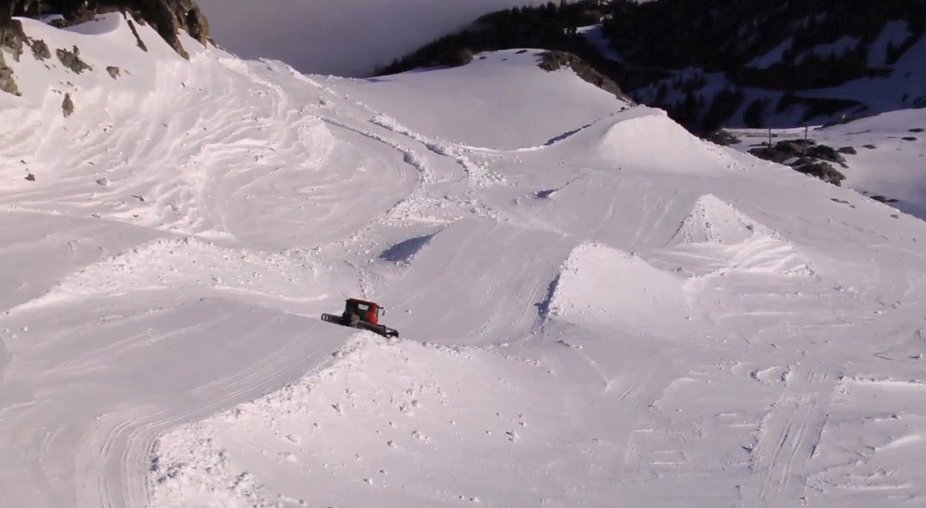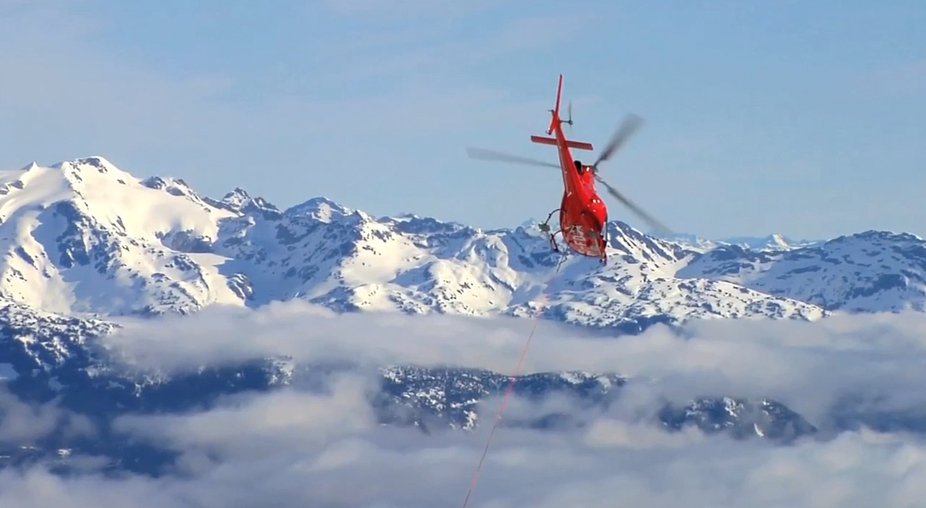 Triple Pro Line - Triple Classic Medium Line - Two Gigantic Hips
We have so much snow we have turned our Pro Line into a monster triple
set. There is our classic medium big line that is also a triple. We got two
huge hips that you can learn to go big on and then actually go big on. There's a reason National Teams training for Sochi are flying in from around the world for our park. It's the only summer slopestyle park that is X-Games and Olympic caliber. You'll be amazed who you'll be skiing with this summer.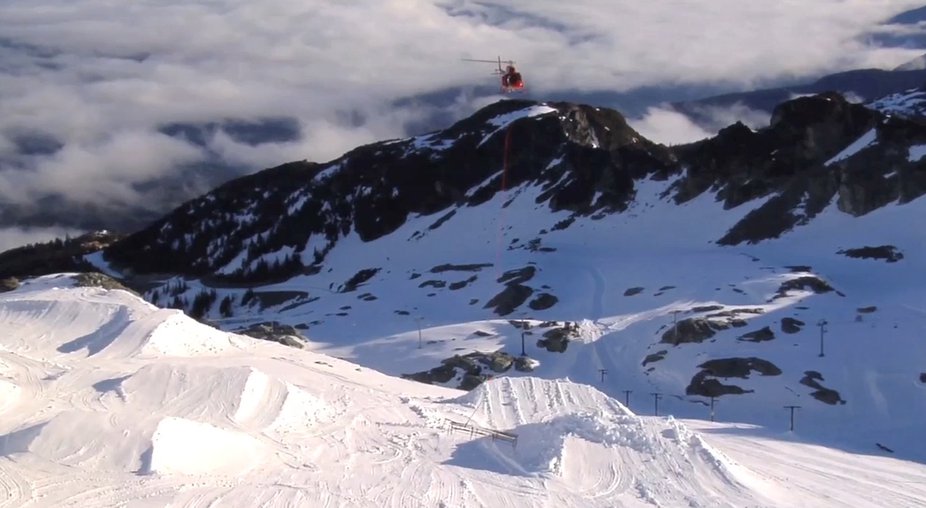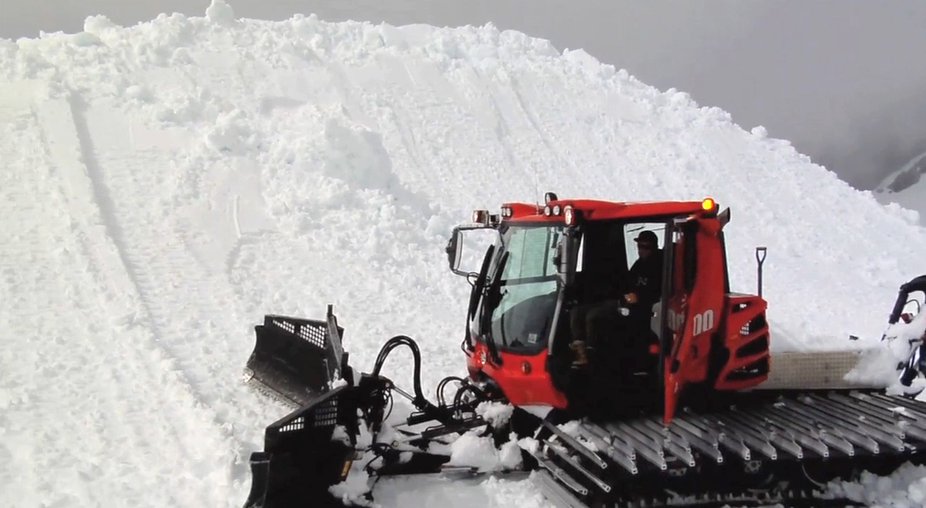 Huge Beginner Park
We've stepped our beginner park area as well with small 5-10 foot tables and then
slightly bigger tables so you can easily progress onto our
classic medium line. We've added new rails and features so there is more stuff than ever to session. Campers asked for even more beginner stuff so we've added a ton of beginner features. Our smaller stuff which is actually the backbone
of the camp for a lot of campers doesn't get as many photos as the rest of our insane park but rest assured if you want to learn how to ski park, COC has the best beginner park anywhere. Our beginner park is actually bigger than some camps entire park. The beginner park isn't in the video because
it's the last part of the park we build.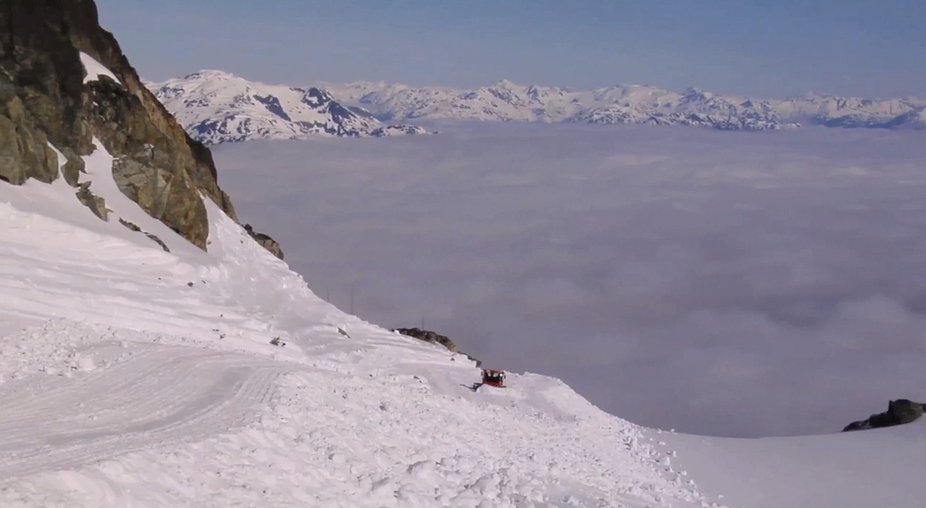 The AWSM Line
We have so much snow we have built what we are calling "The AWSM Line"
which is a low angle road through our park packed full of features. We've got jib features scattered all over the AWSM Line. There's all kinds of rails, jersey barriers, the BMX rhythm jumps, highway markers, barrels and more. You
can hit so many different features in a row it's kind of crazy. Because
of the way it's built you can hit feature after feature without having
to hit the brakes between features. AWSM!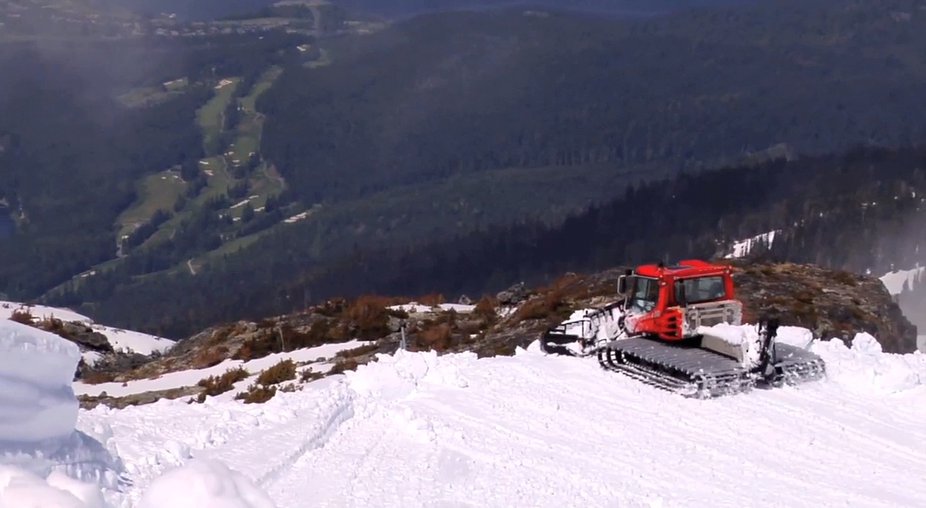 New Big Air Bag Zone
The Big Air Bags are in an all new zone this year so that we can pack as
many jumps and features into the park with out the bags taking away
from the amount of stuff we can build.
This summer is going to be epic and best of all, it's not too late to
sign up for camp. We still have space in all our sessions. If you sign
up for a day camp with coaching or overnight camp you get a free RED
helmet just to make the experience even better.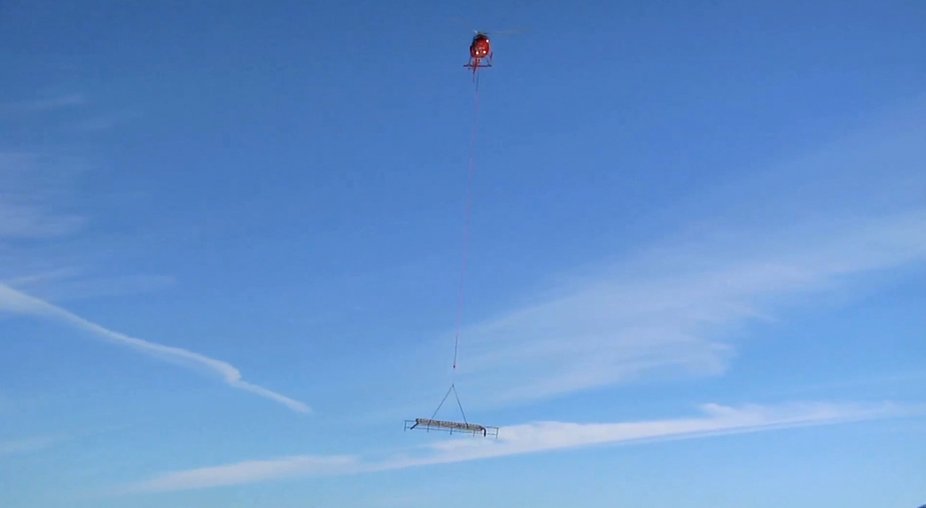 See you this summer.
Ken