Words & photos by Jeff Schmuck
They say all good things must come to an end, and summer camps in beautiful and sunny Whistler, British Columbia are sadly about to, as Momentum concluded the majority of their operations yesterday (although there's still an adult mogul session on the go) and session three of Camp of Champions ended last weekend and they're presently half way through their fourth and final session.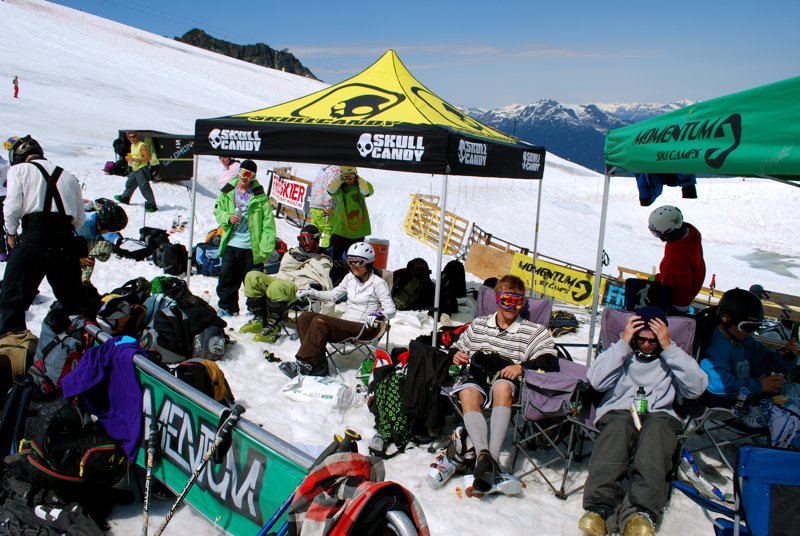 Momentum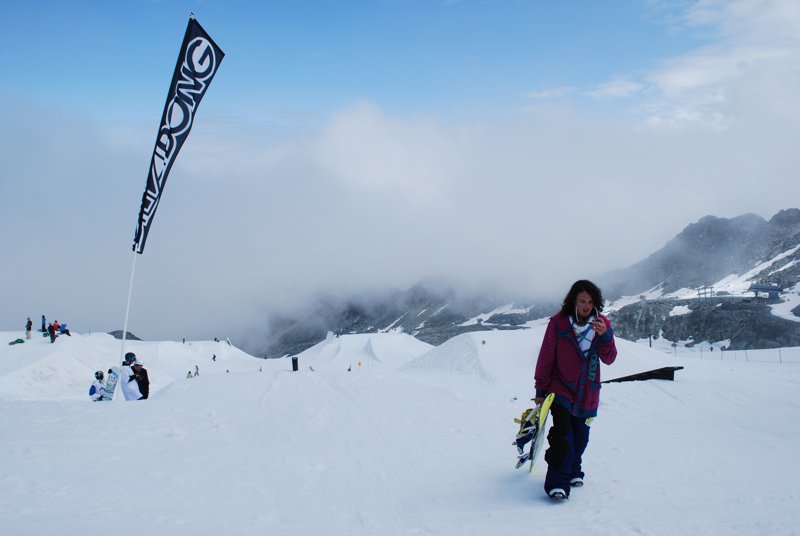 VDP @ COC
Last week got off to another dreary start, as the first few days of session three saw some fairly horrendous rain and murky fog, but before anyone's smiles could stop shining the sun came back out to join them much like it has for the majority of the summer. The weather naturally plays a big factor every year at summer camp and although the campers always seem to have a good time rain or shine, fortunately for the multitude of lucky ones who made it out this summer, this year's season was definitely hooked up by Mother Nature, who did a fine job in helping everyone have that much more swell of a time. Thanks babe.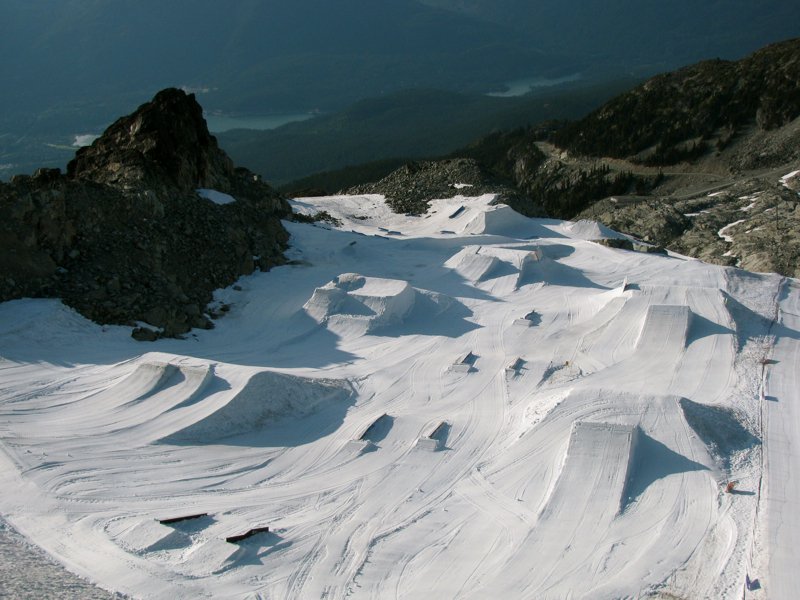 Camp of Champions
Over at the impeccable Camp of Champions it was business as unusual last week, with guest appearances by Andy Mahre, Anthony Boronowski, Cam Schuster and others.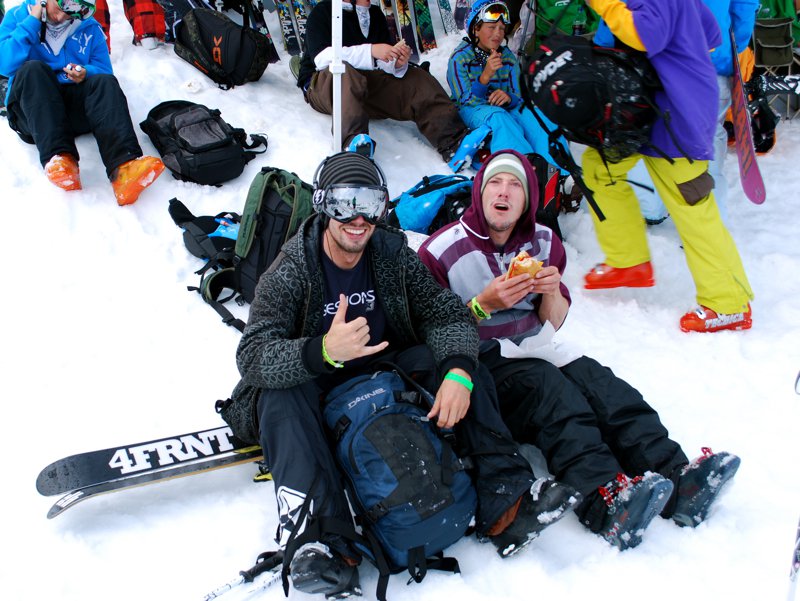 Mount Hood OG's in Whistler...Andy Mahre & Griffin Cummings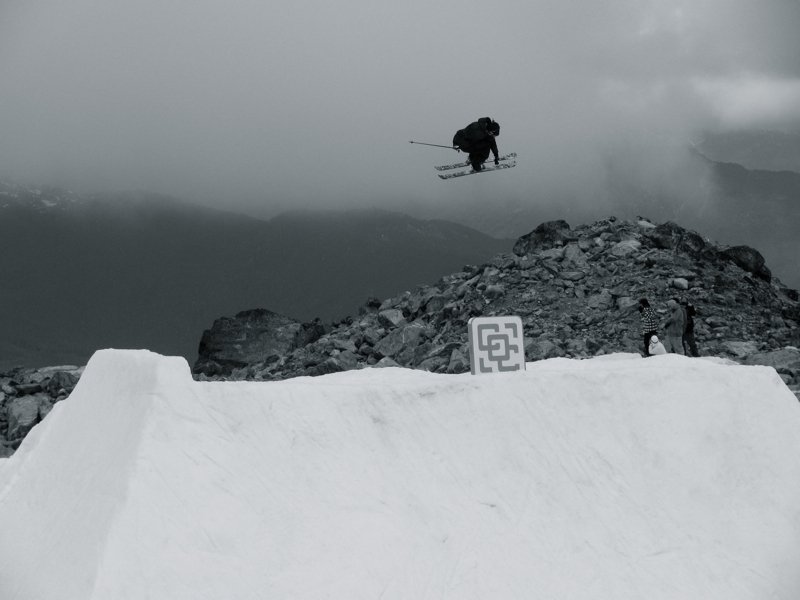 Andy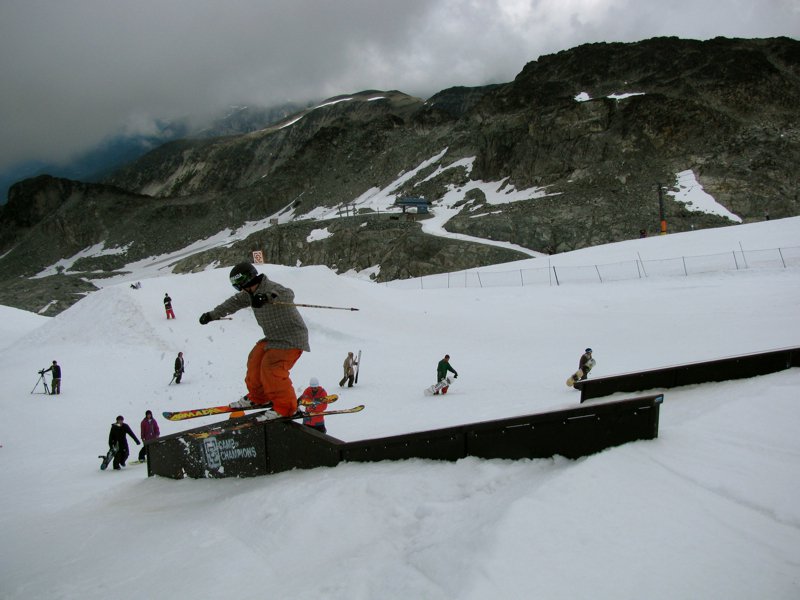 Cam Schuster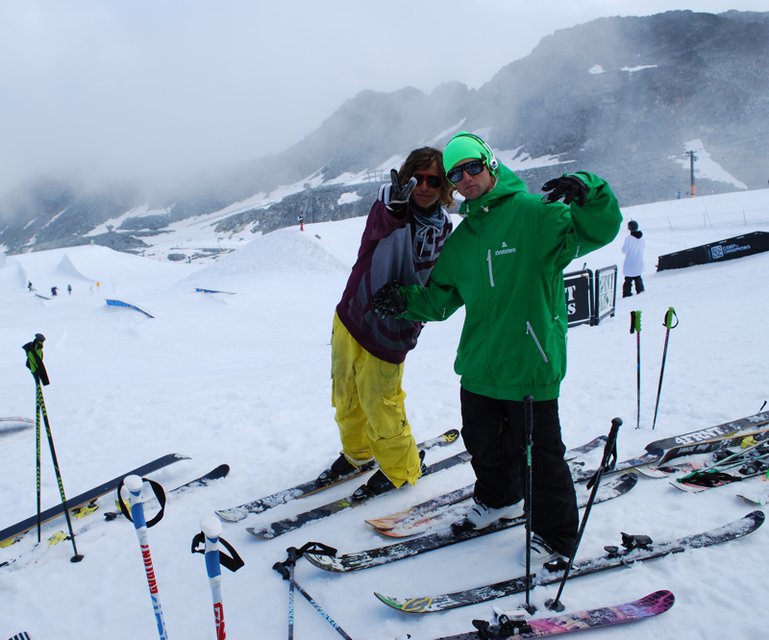 Finn Anderson & Cody Barnhill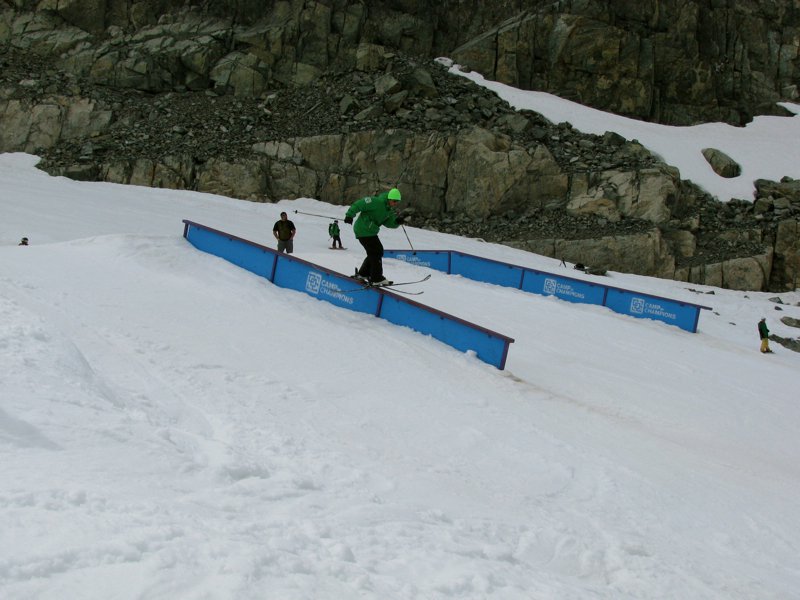 Cody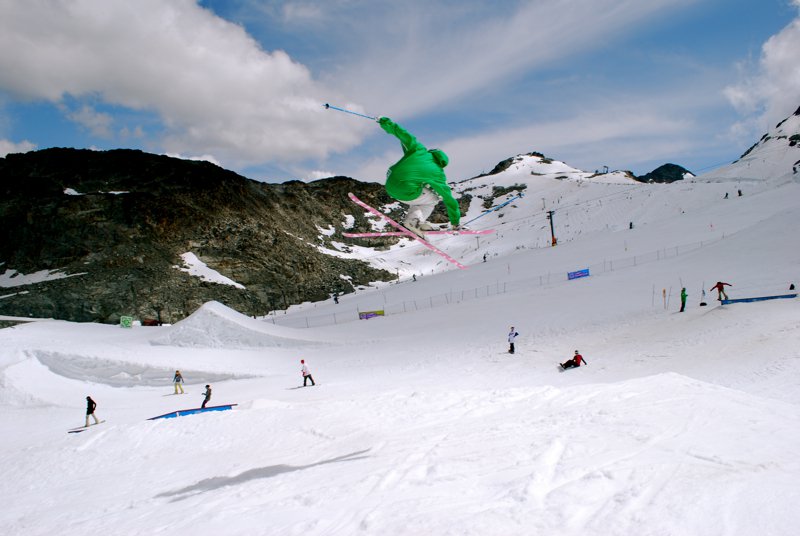 Jess Cumming
As previously mentioned, everyone had to wait out some bad weather before things could really go off, and literally the second the fog lifted COC's head coach Matt Sterbenz led the charge on the jumps, which campers of all shapes and sizes quickly followed suit on...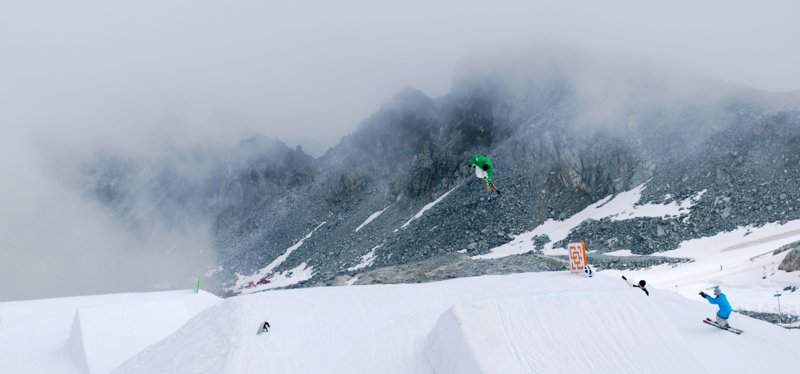 COC Head Coach Matt Sterbenz (above), and Joe Schuster (below) lead the charge over the jumps, and their campers happily follow like steezy little lemmings...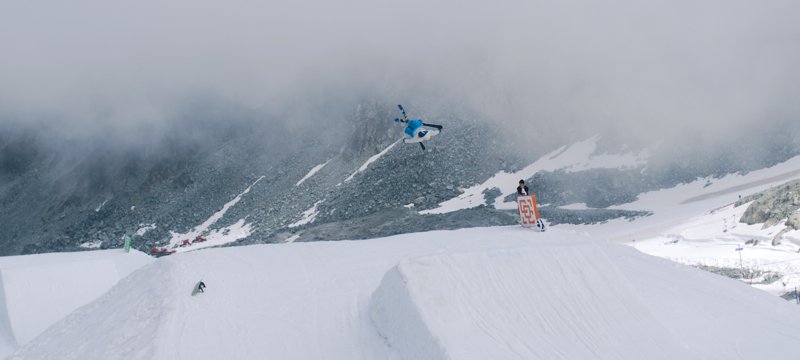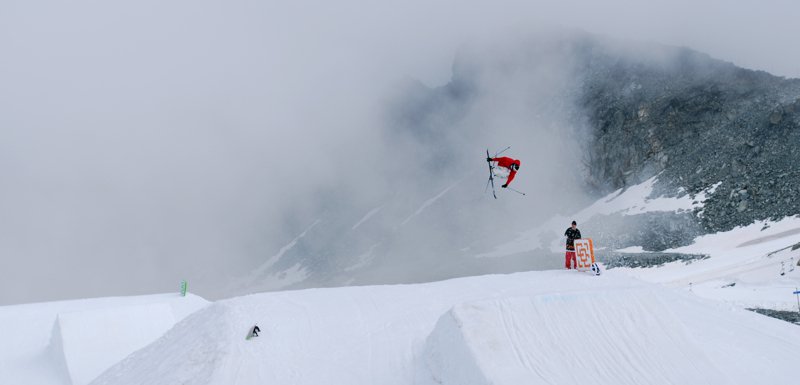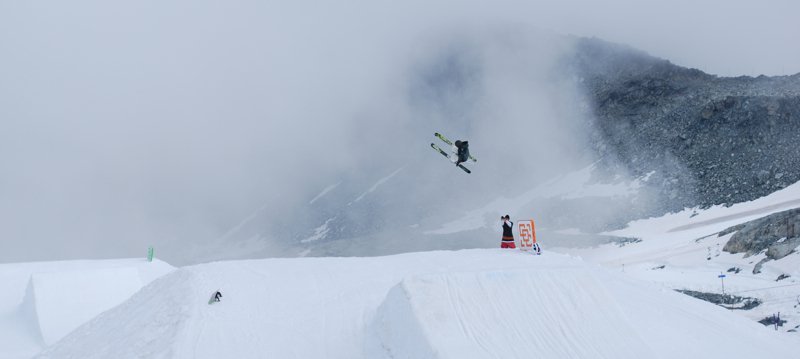 Matt Margetts decided this week that since he's way too pimp at skiing it was time to switch it up and become a cool boarder, so he and head snowboard coach Rob Kingwell (who is as nice of a guy as you could ever hope to meet) swapped gear for a day, and although I epically failed to score any shots of Kinger shredding on skis, Marg was definitely holding it down on the rails…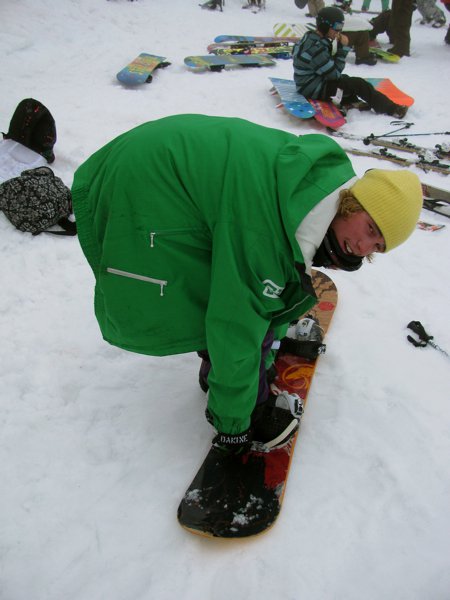 Matt Margetts, aka Cool Boarder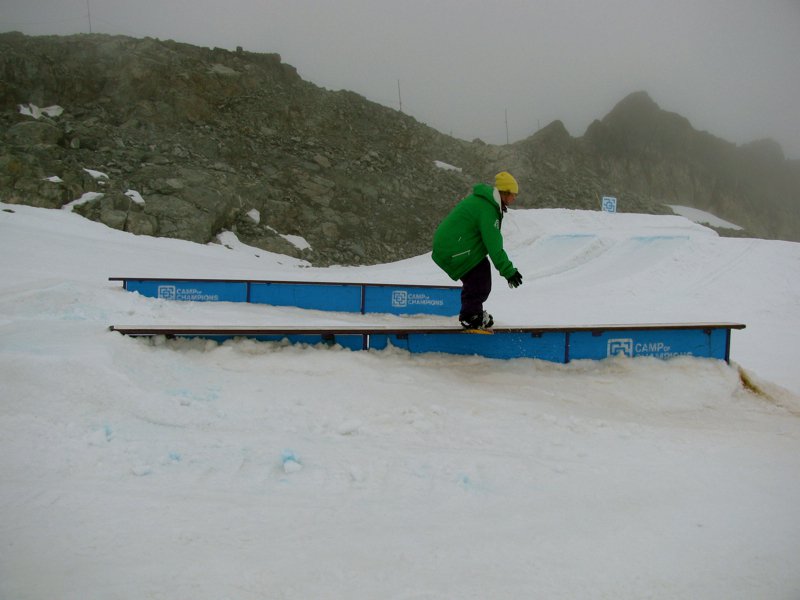 Although skiing is the best part of any and all days at summer camp, lunchtime at the 4FRNT tent at COC is a close second, as the biggest camp on the glacier is also home to the biggest meal. Campers, coaches and diggers alike line up for a variety of breads, meats, cheeses, sauces and chips before making their way back to the demo tent for an all-out comedy fest usually starring Schuster, Margetts and Pettit, who have been doing a fine job filling the gap left by the absent Luke Van Valin, who's summer has reportedly consisted of getting jackie tanned while announcing at a beach volleyball tour and going on a man trip of epic proportions to Alaska where he and his brothers and dad are engaging in some bow and arrow fishing. You can't get more badass than that...but please come back next summer LVV. We miss you.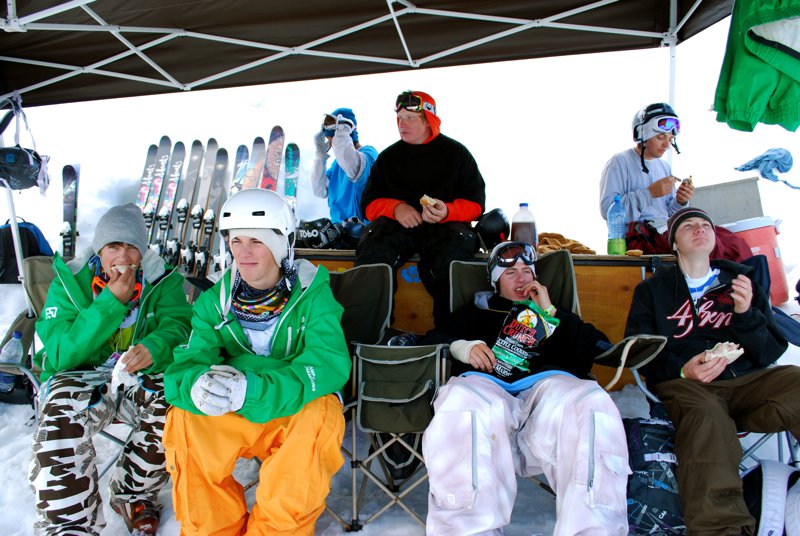 And then on the last day of the session at Camp of Champions the weekly COC Fight went down, where the campers huck their meat in front of their proud coaches for tons of prizes and high fives before saying good-bye and heading home with life-long memories and new friends.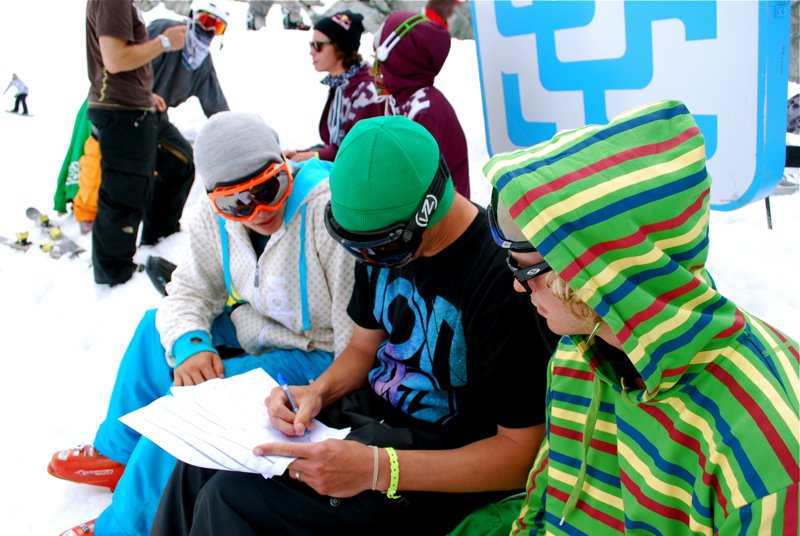 Schuster, Sterbenz and Margetts judging the weekly COC Fight...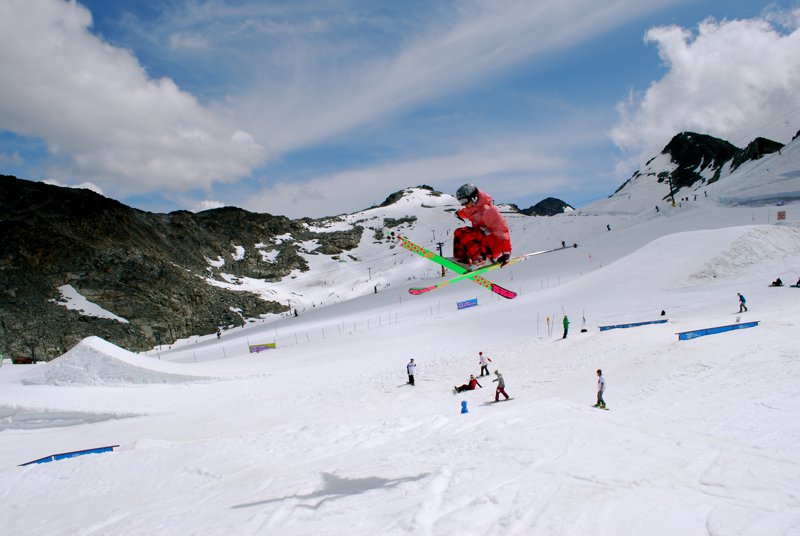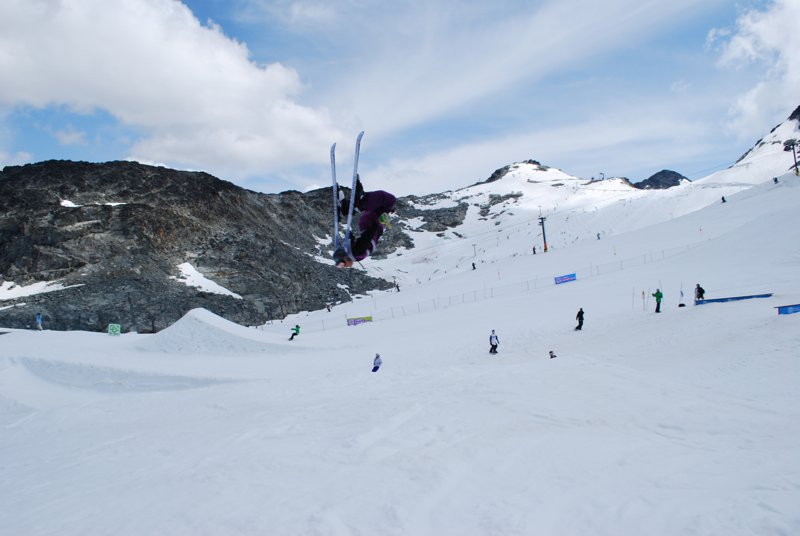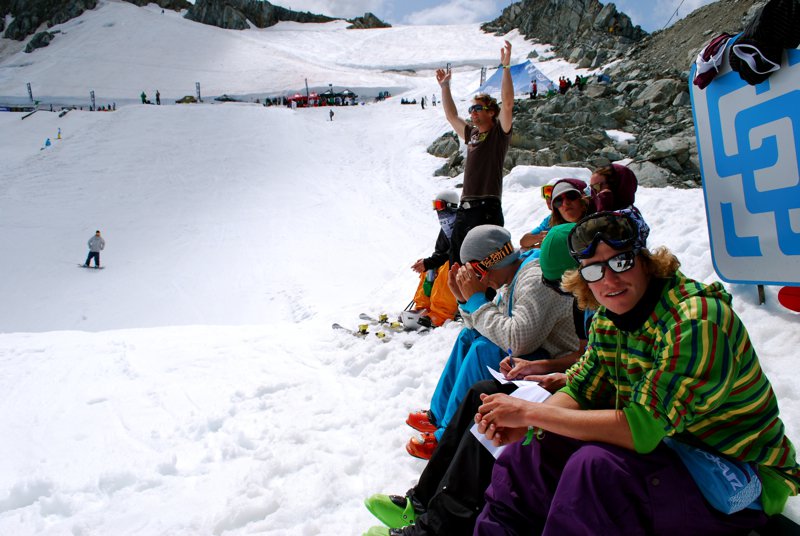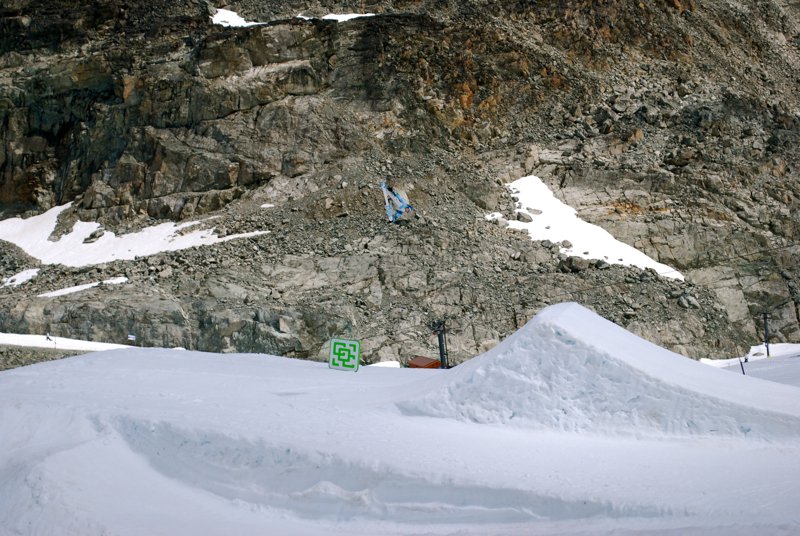 Over at Momentum things went absolutely bananas last week, as it was the final session of camp...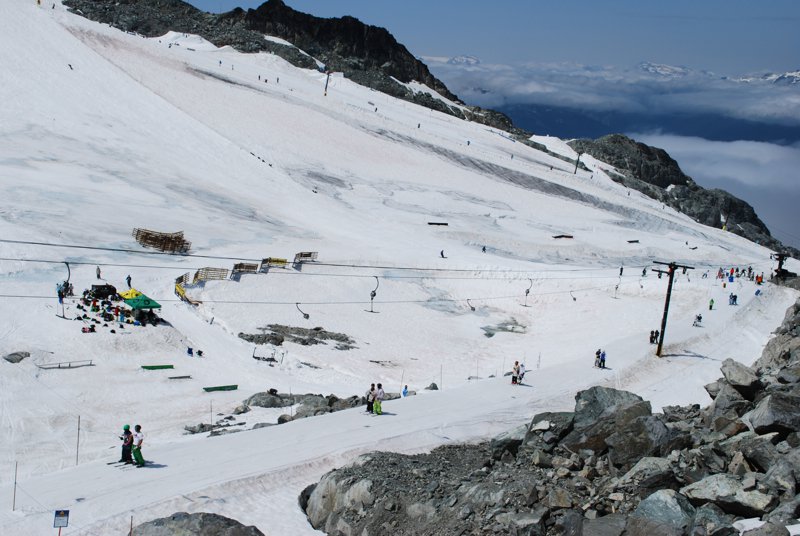 Momentum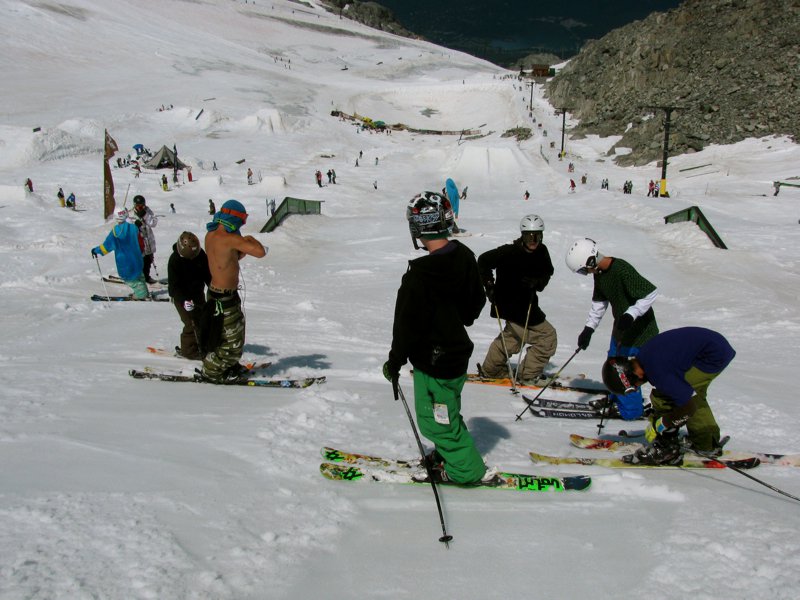 Colby James West & Co. (above) - Peter Ryan Olenick & Co. (below)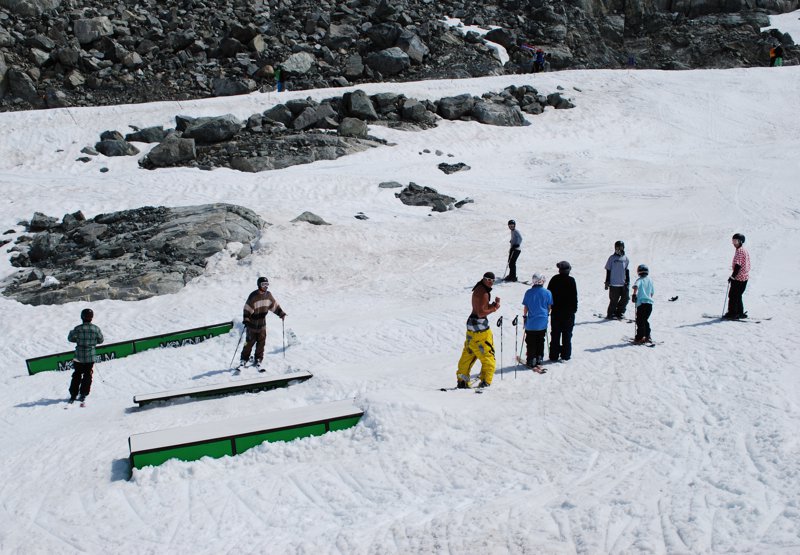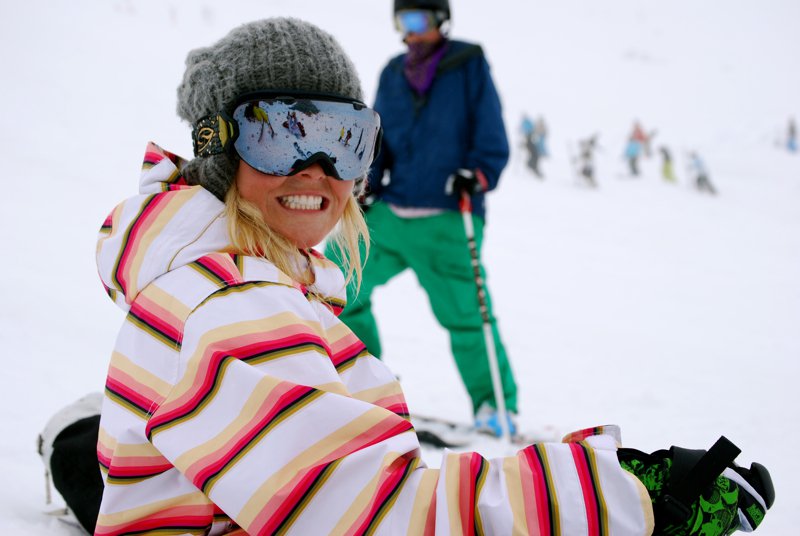 Sarah Burke coached a few days before heading off to Iraq for a USO show...wish her luck!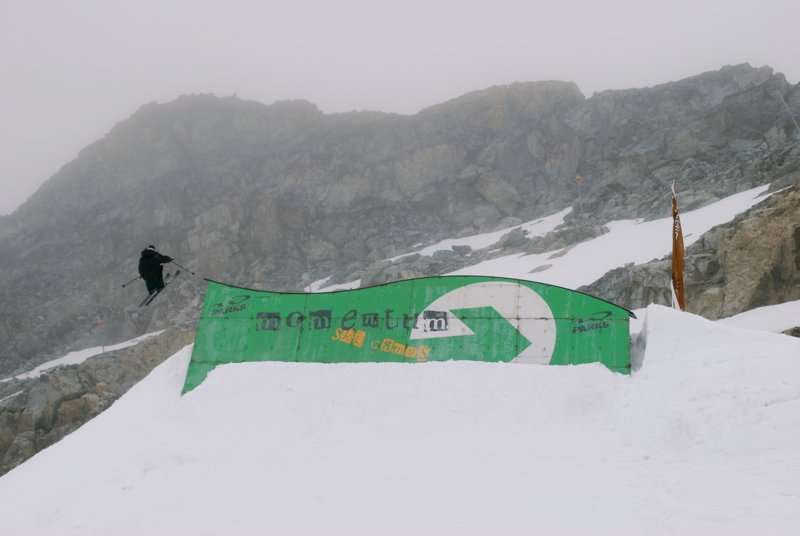 Momentum digger Brett Perron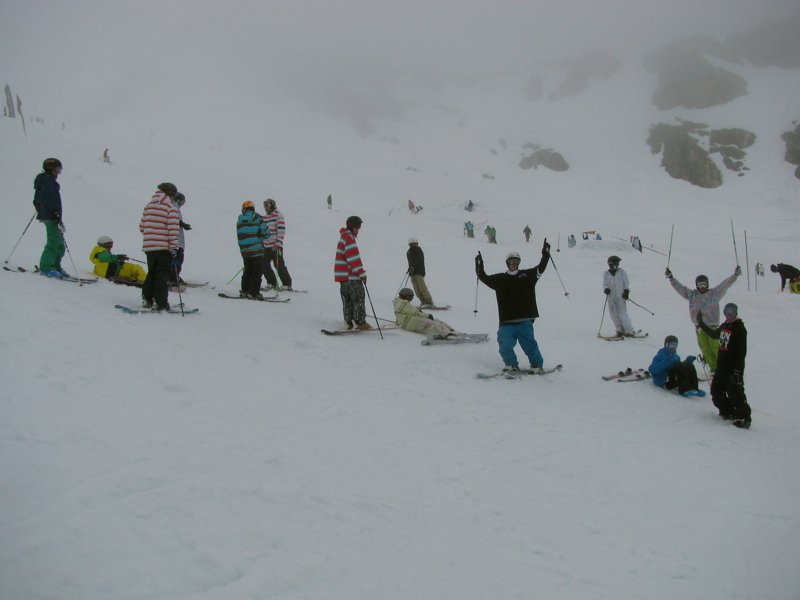 BC Halfpipe Team coach Myles Ricketts (far right) and his crew.
The BC Halfpipe team showed up under the umbrella of coach and Rip Curl team manager Myles Ricketts and proceeded to slay John Smart's lane to bits with some stylish offerings from Colin 'Chazz' Vaykovich...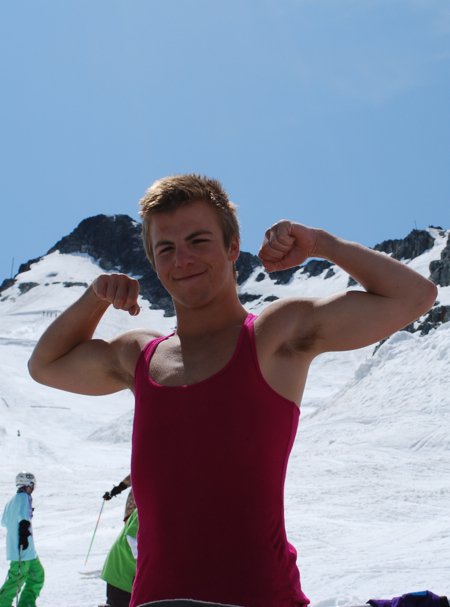 Colin 'Chazz' Vaykovich...almost as jacked and tanned as TJ.
the brothers Visser (Tucker and Hunter)...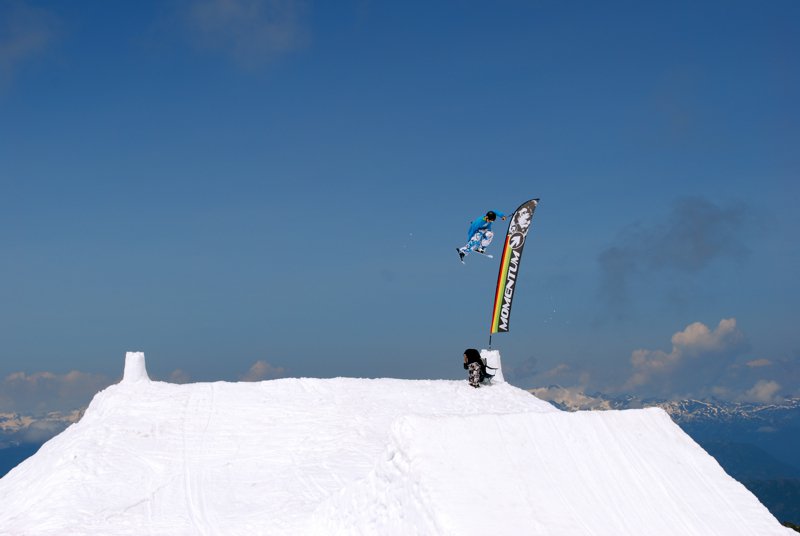 Tucker Visser
Noah Bowman...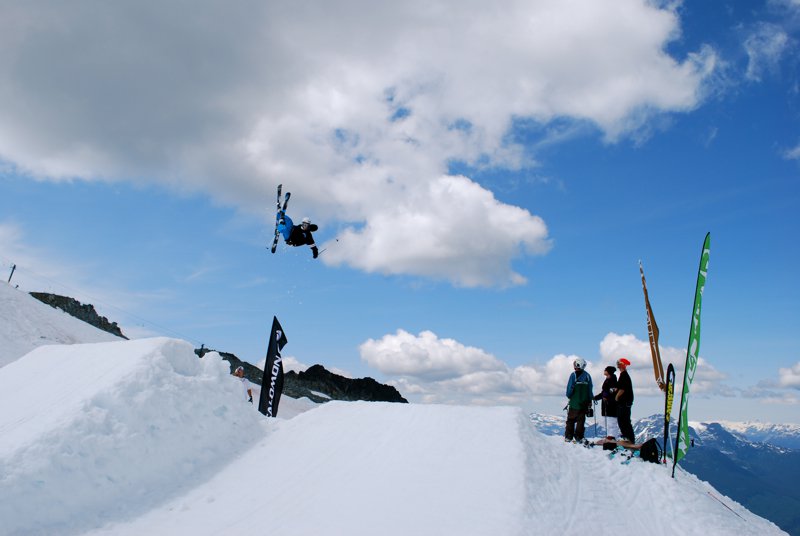 Noah Bowman
...and the quickly up-and-coming and all-around amazing Megan Gunning, who will surely be a force to be reckoned with on the women's contest circuit next year.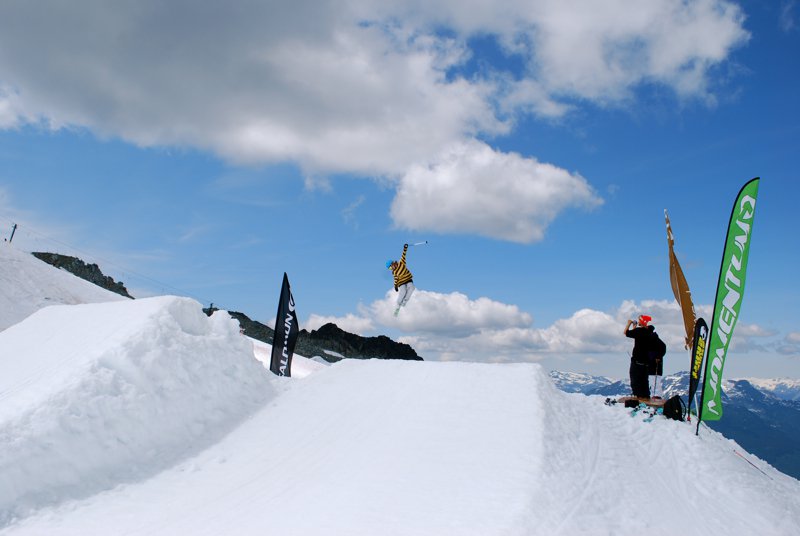 Megan Gunning
Also making a much-welcomed appearance this week was the always wonderful Laurent Favre, who surprised everyone in town by coming to Whistler for his first time ever and has been doing a hell of a job making everyone around him smile.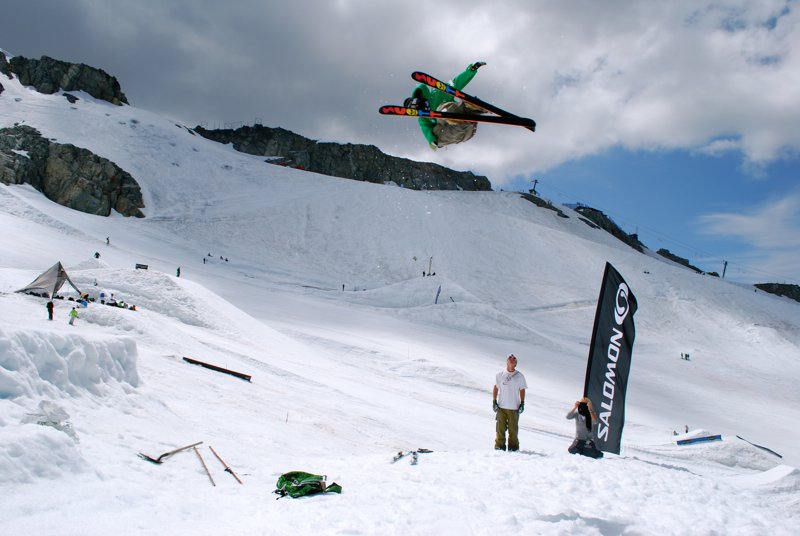 Laurent Favre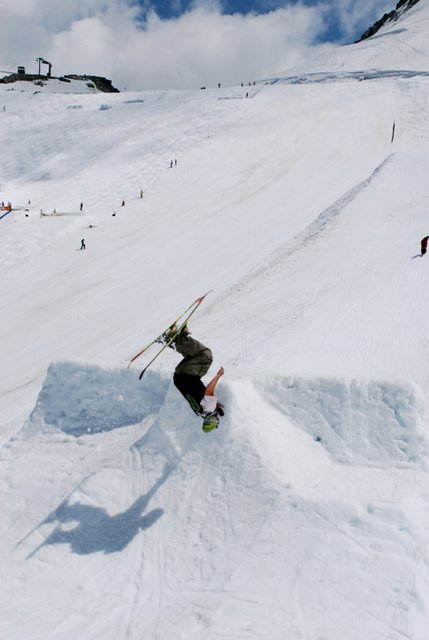 Corey Vanular was also straight killing it this week with so many new grabs and tricks that it was hard to keep track of. So although it goes without saying, I'm going to say it anyway...Vanular is back.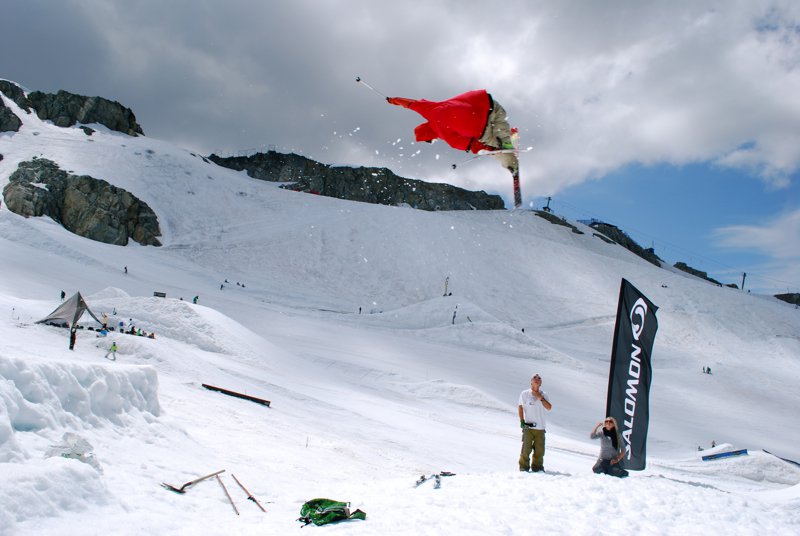 Corey Vanular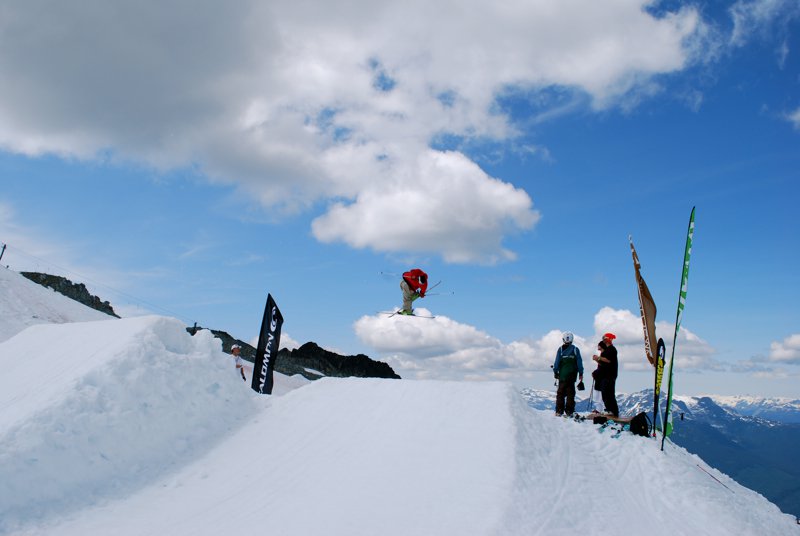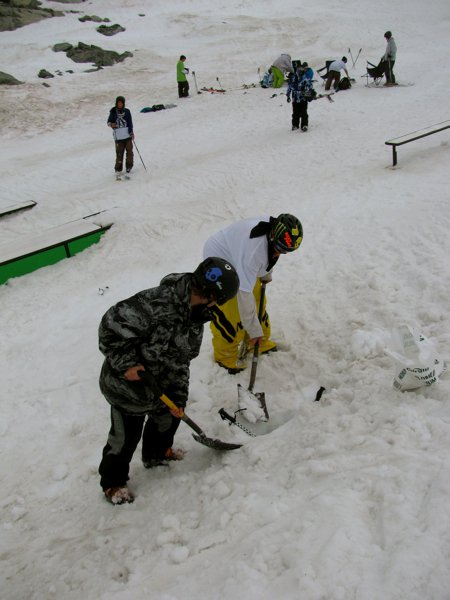 ...unfortunately Corey then had to ski without poles a bit, as Peter Olenick and one of his campers buried them and salted them in. One of the many fine pranks on the glacier.
And speaking of killing it, this week's group of campers were on point, making the coaches have that much more fun and allowing their jobs to be that much easier...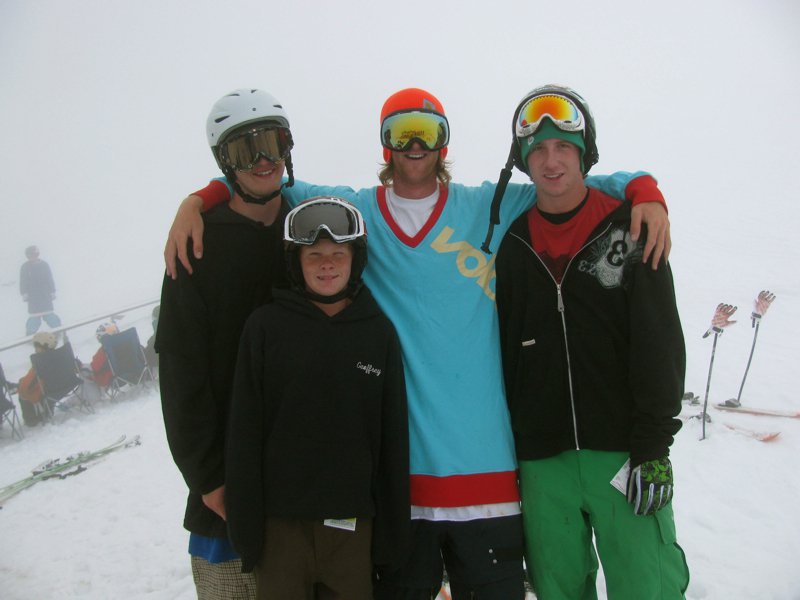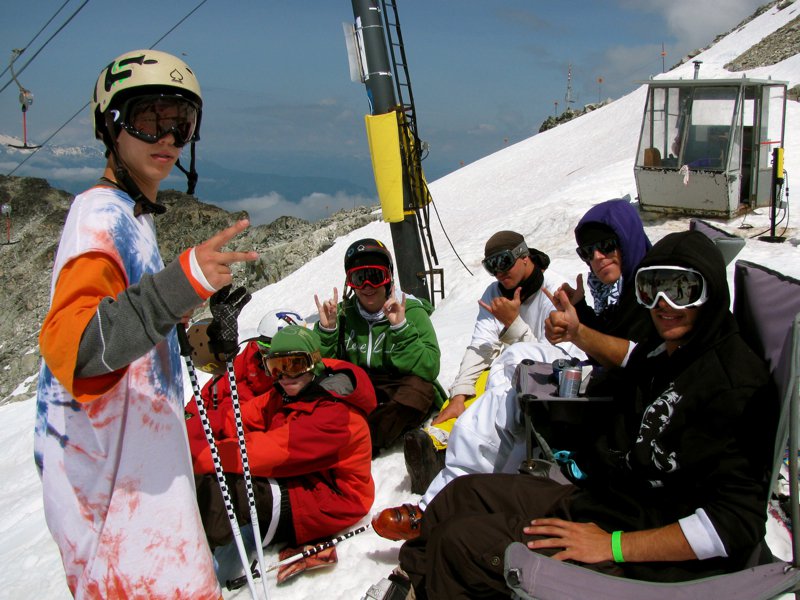 ...until the end of the week when they had to judge the end of session contest that is, which was won by French-Canadian wonder kid Seb Eaves and Boston's own Megan Clinton...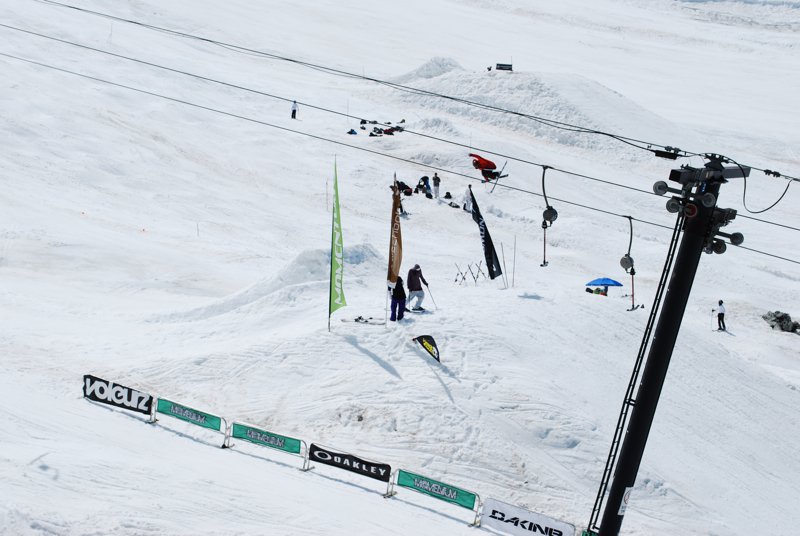 Seb Eaves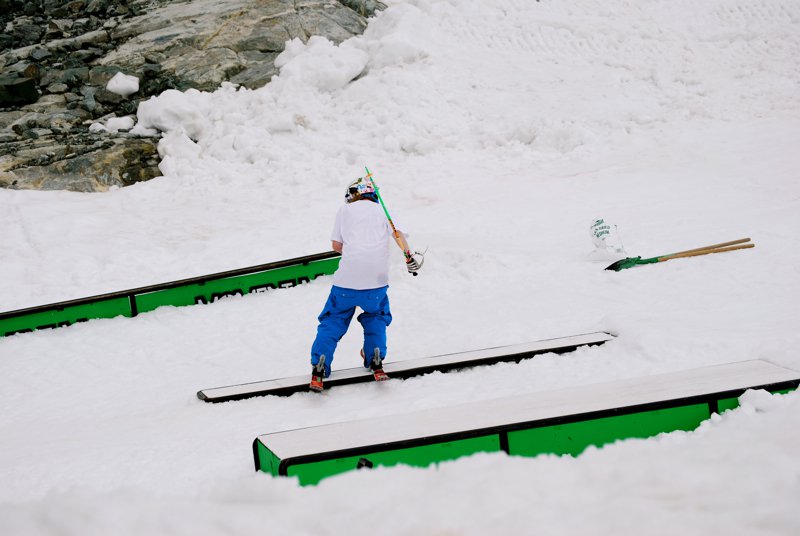 Megan Clinton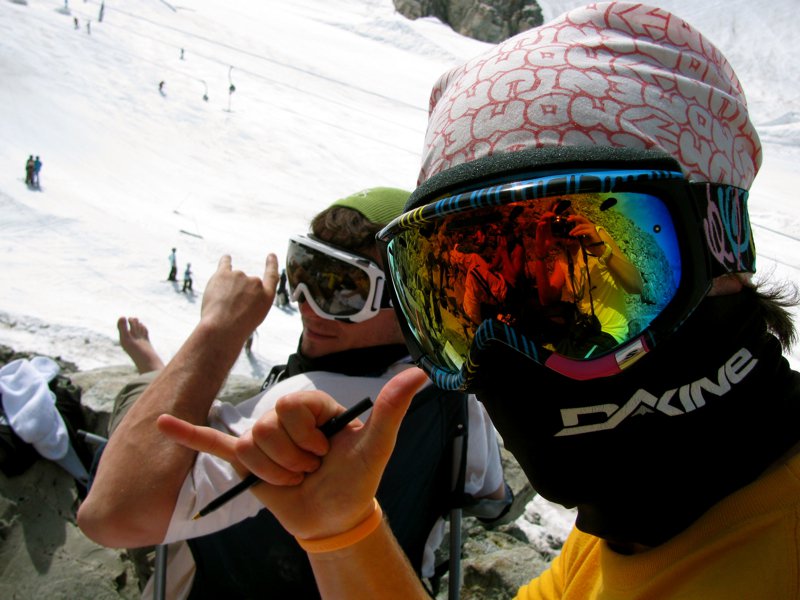 Lolo & Riddle judging the end of session jam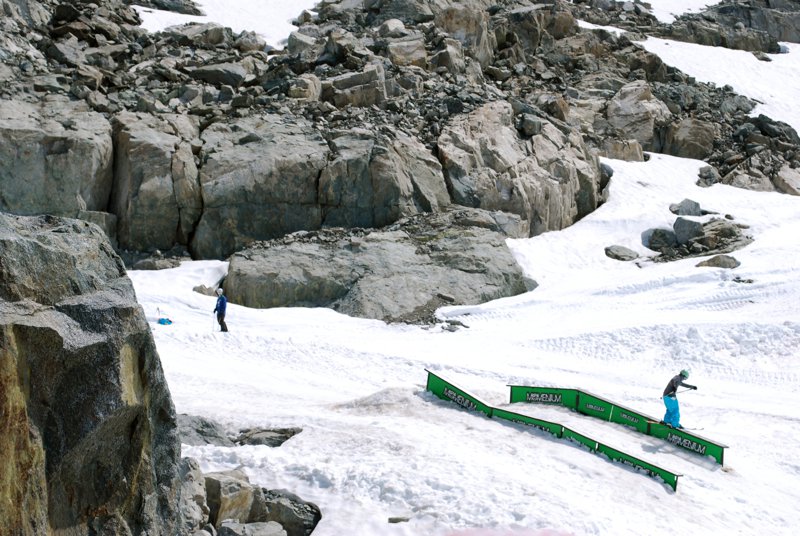 And late in the afternoon on the last day of camp everyone naturally gravitated towards the best jump on the glacier, the 80-foot stepover, where following an epic sunset shoot that we'll have a separate story on soon, another amazing and final session ensued on the beast...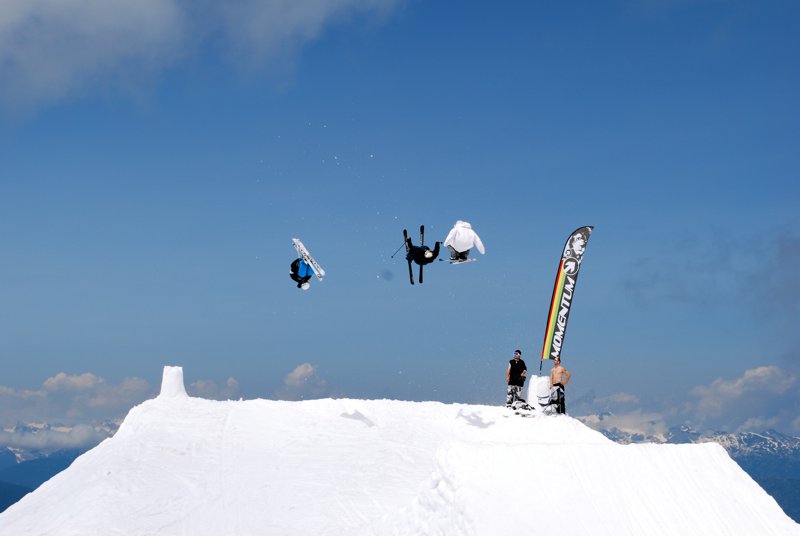 Double fronts and backs from the diggers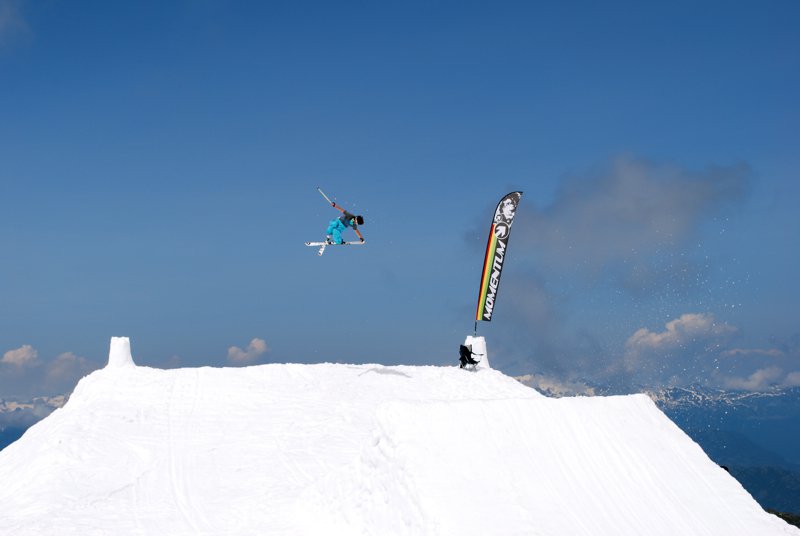 JA Maheu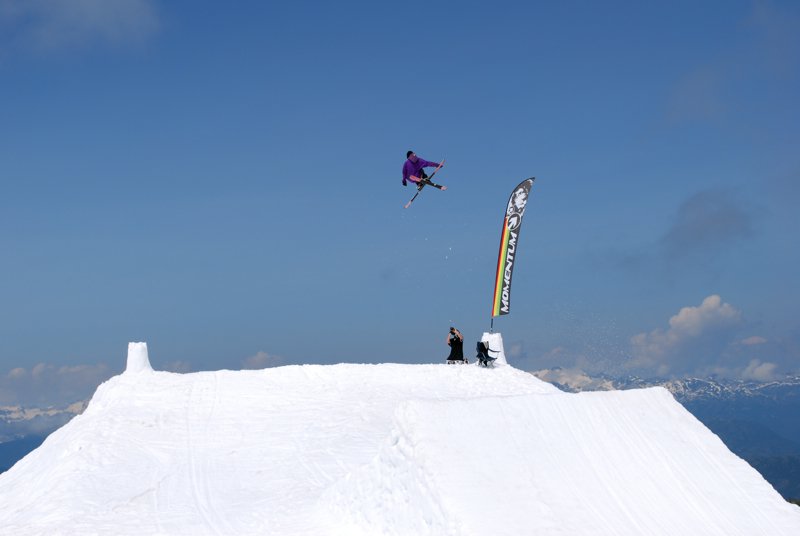 Paul Bergeron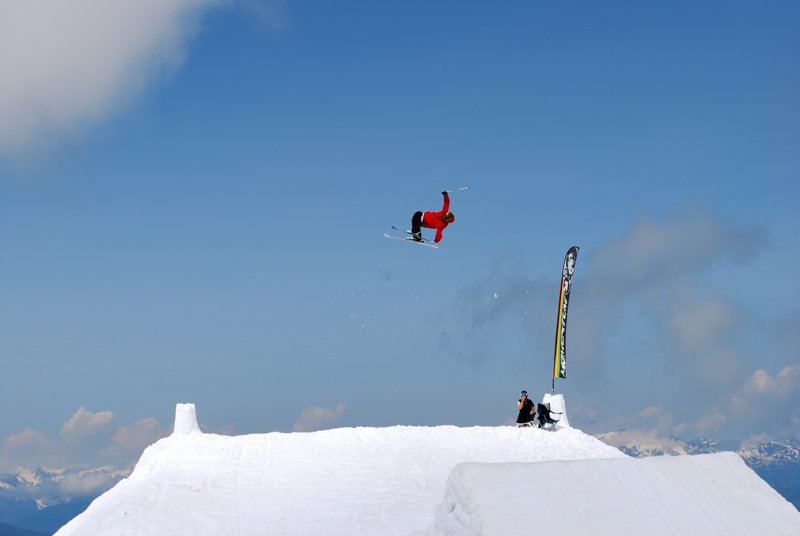 Seb Eaves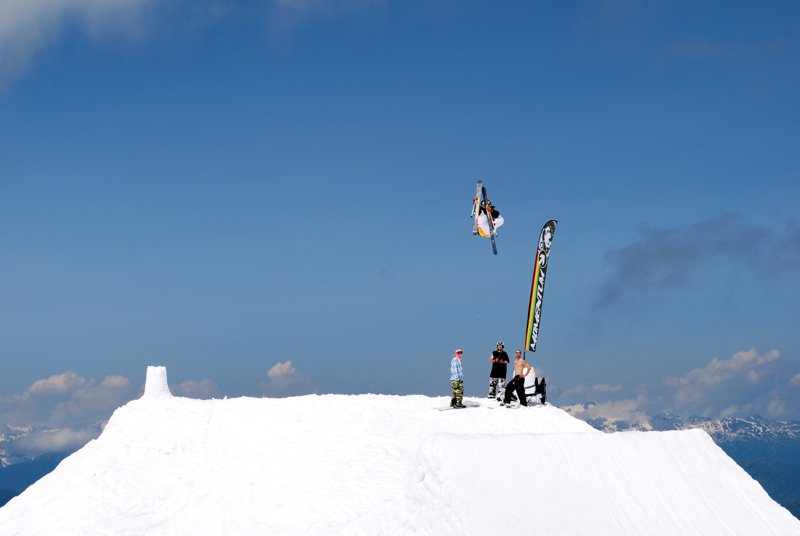 Mike Riddle
Amongst the warp-speed throw down that was rapidly going down, Peter Olenick capped off his summer-long dominance of the Horstman by throwing one of the most stylish and perfect switch double cork 10's ever seen, and he stomped it on his second try.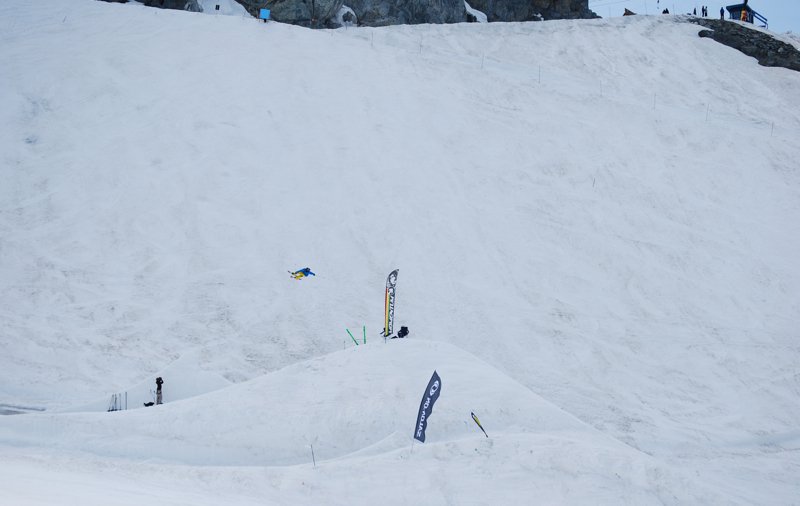 Peter Olenick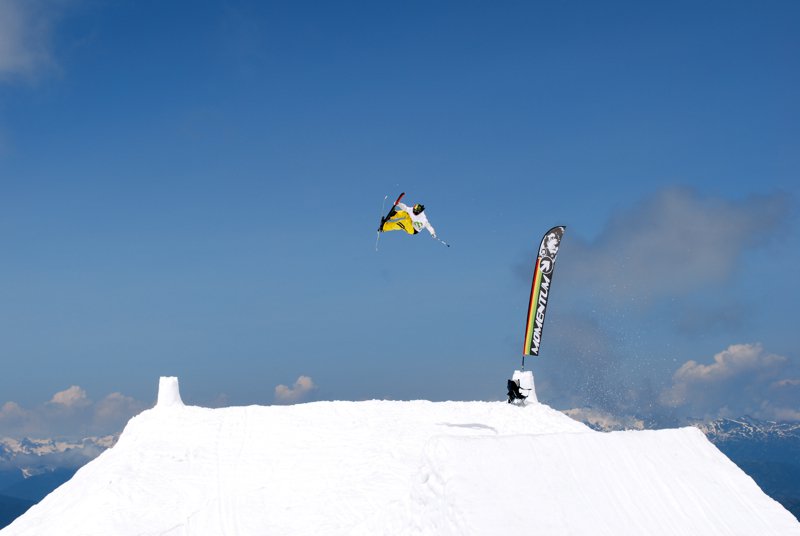 But the unquestionable highlight of the week and perhaps the entire summer was when Myles Ricketts bet Chris Turpin $2 to do the first ever triple flatspin, which Turpin then massively threw down (grabbed and with style) right to his feet but failed to stomp cleanly. Mad props are in order to him though, because whether you agree triple flips are 'cool' or not, Turpin was just having fun and was, is and will always be a true innovator in our sport...so there was no one better to do it first than him. Stay tuned for the footage.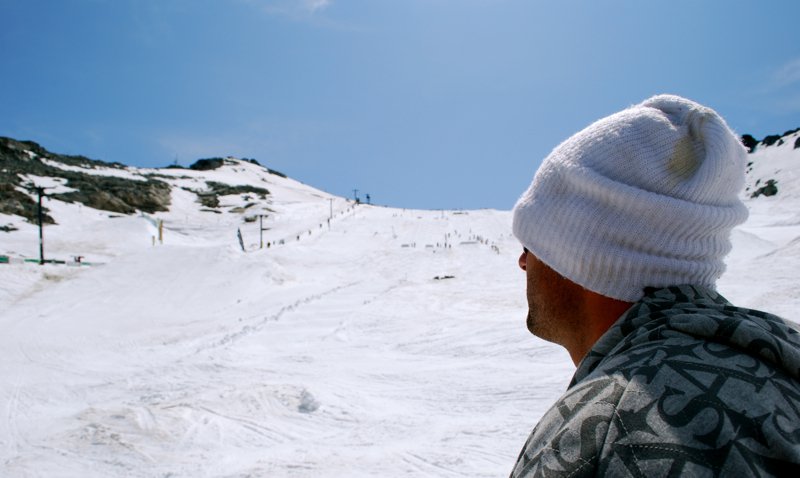 Momentum head digger Charles Bedard admiring his hard work one last time after a job well done.
Then at the end of the session, things got even wilder, starting with a tandem Camp of Champions/Momentum party at Garfinkels.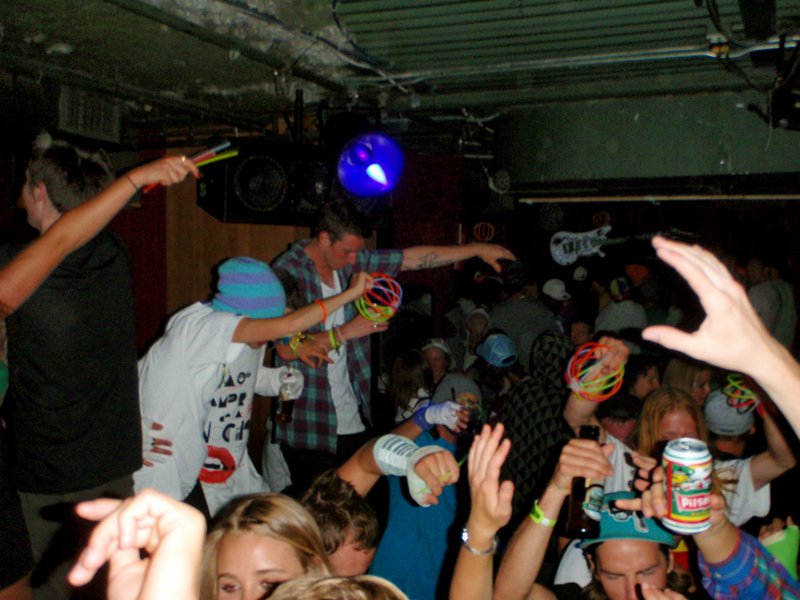 Camp of Champions/Momentum Euro Trash Dance Party at Garfinkels.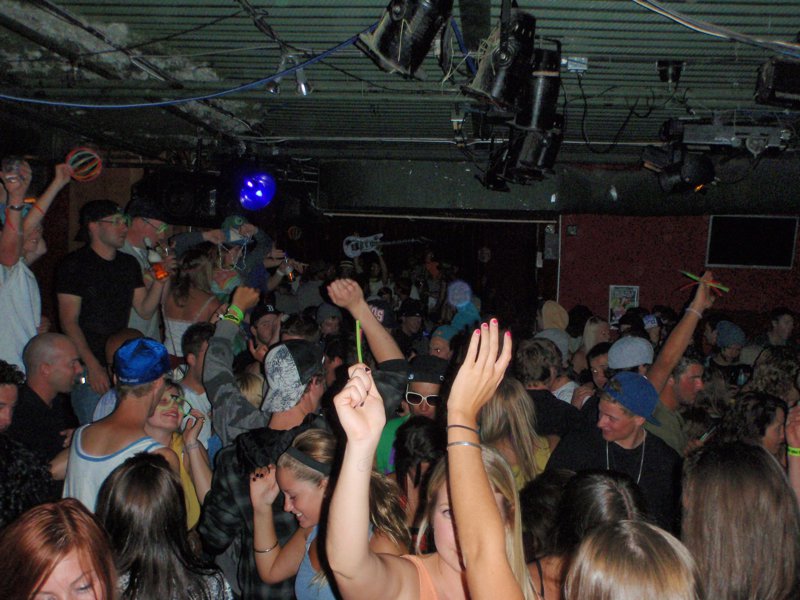 Every Friday COC puts on a theme party for everyone to, ahem, 'unwind' at, and generally speaking, it usually turns into a full-on shit show. Last Friday was no exception, as the theme was a euro trash dance party, where there was more scandalous clothing and glow stick juice being thrown everywhere than the weekend warriors in town could handle. The evening was highlighted by a live performance of My Friend is a Pro by Colby James West and Ian Cosco, who did a fine job filling in for John Symms, who was unable to make it up...
My Friend Is a Pro, EH!!!! from Pete Olenick on Vimeo.
So since pictures are worth a thousand words, I'll let these photos by P.R.O. skier, blogger and party king Peter Olenick (http://www.peterolenick.com) do the talking...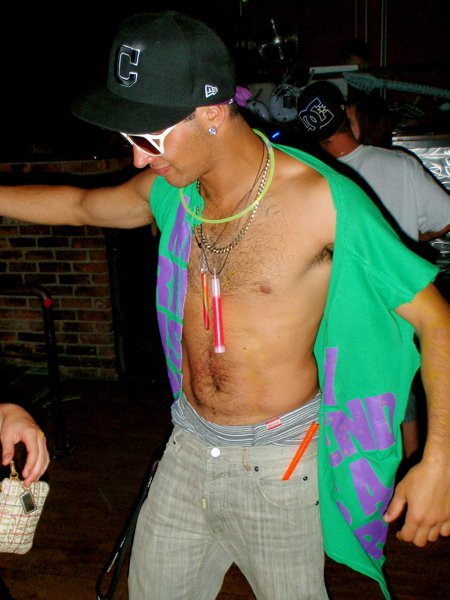 Chug, fresh off his debut performance.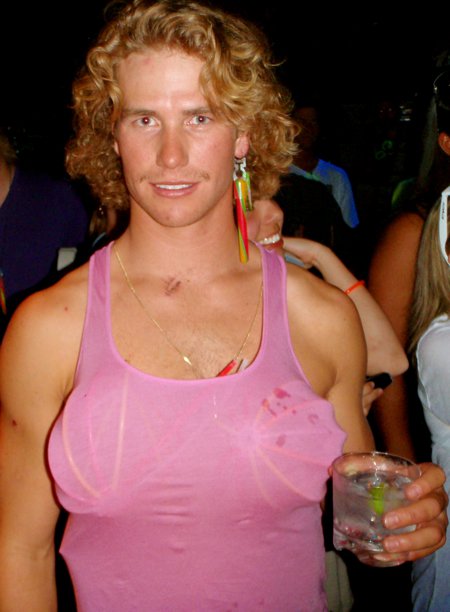 Matt Margetts. No caption necessary.
Sarah Burke. Mooostache.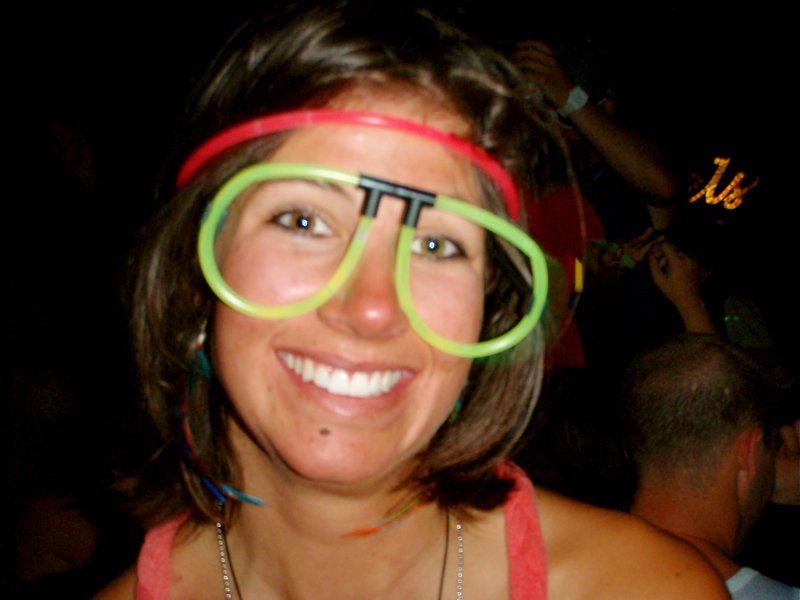 The always fun and always beautiful Megan Olenick.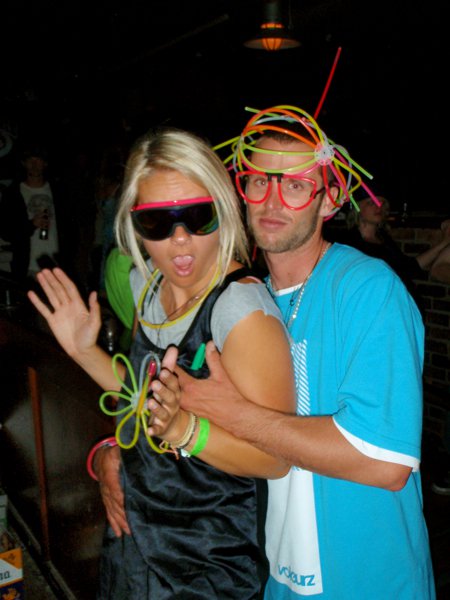 Momentum's Elsa Hamel-Robert & Turpin. Killing it.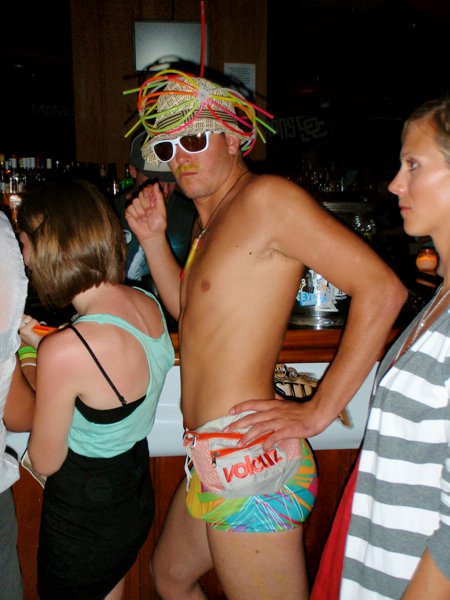 ...and of course, the man himself, Peter Olenick.
And after Momentum shut its lane yesterday, they had their best end of session gathering yet at newly reseeded Rebagliati Park, where the day began with much pizza being scarfed and an impromptu snowball fight courtesy of all the slush in the multitude of coolers.
Momentum end of session pizza party.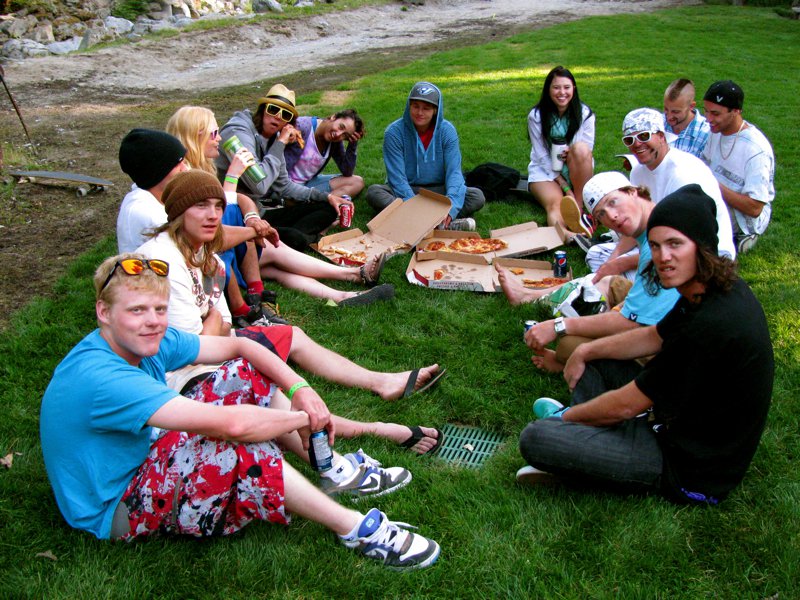 Hungry, Hungry Diggers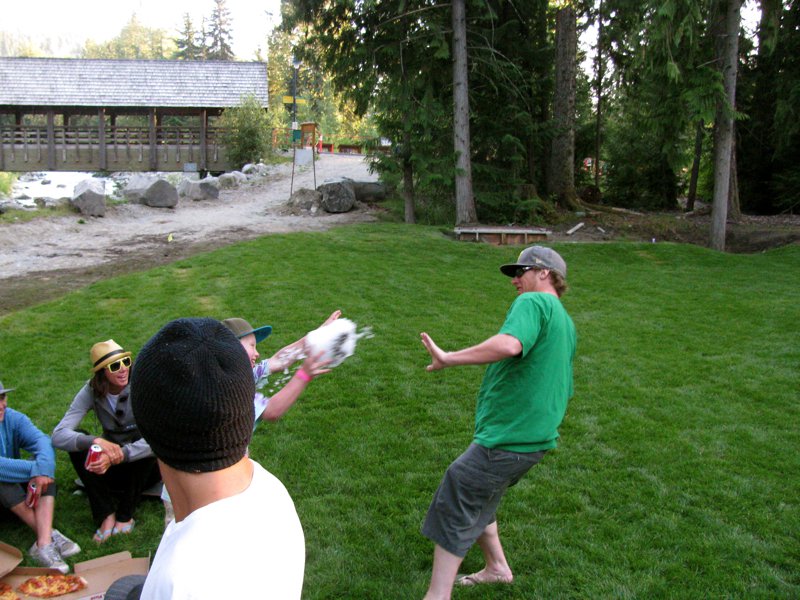 poor Craig
Everyone then gathered round a picnic table and Colby James West and Olympian Warren Tanner kicked off the evening by serenading everyone in attendance with a song they wrote called 'You're So Good' as a tribute to the campers.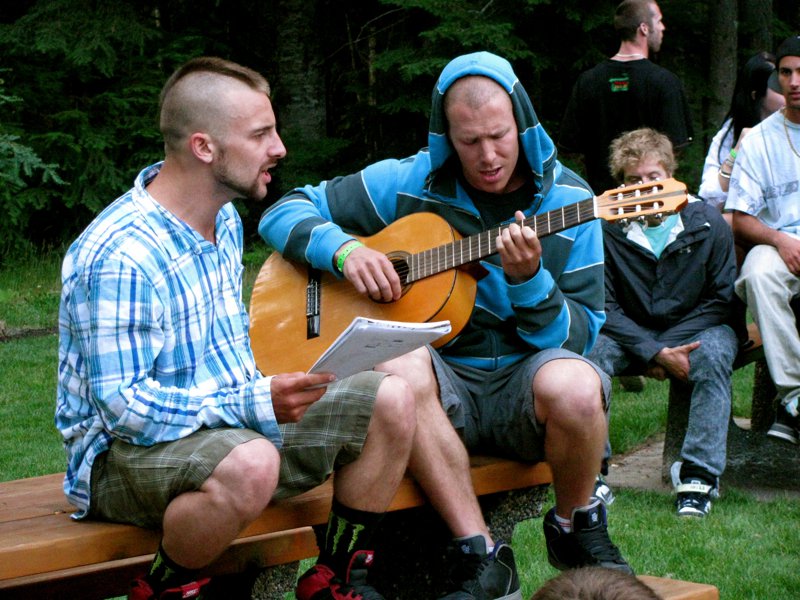 Colby James West & Warren Tanner singing 'You're So Good,' a tribute to the campers that Colby wrote.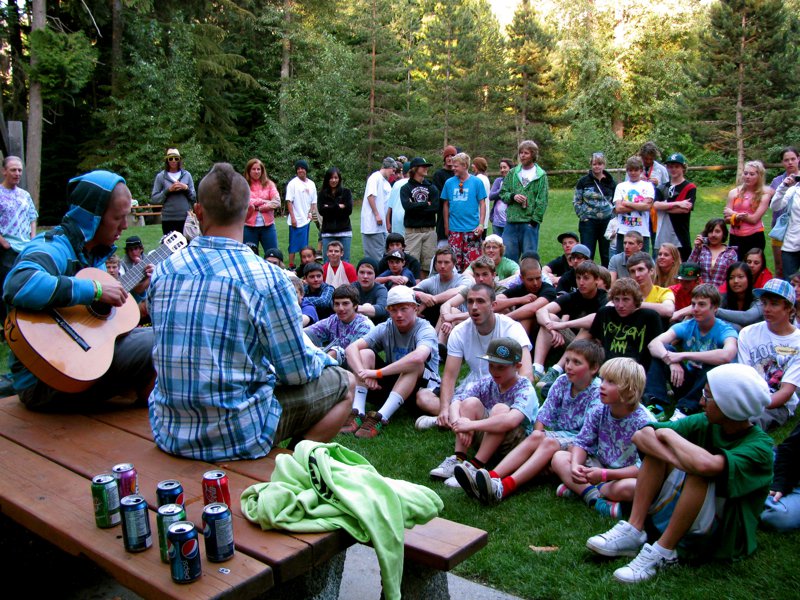 After the song, things started to go downhill in a good way when one of the campers donned a bikini top and one of Peter Olenick's many Speedos and put on a fashion show for free swag that was highlighted by one of his friends waxing his legs in front of everyone.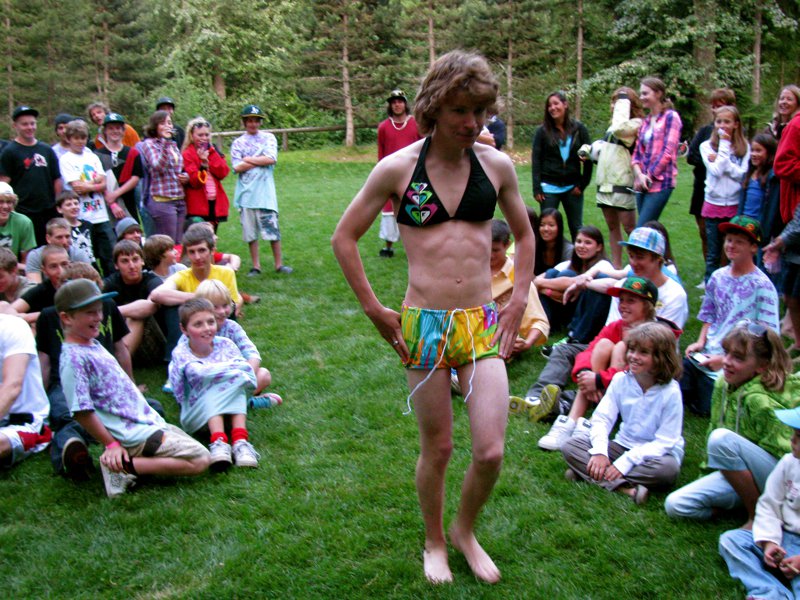 Fashion Show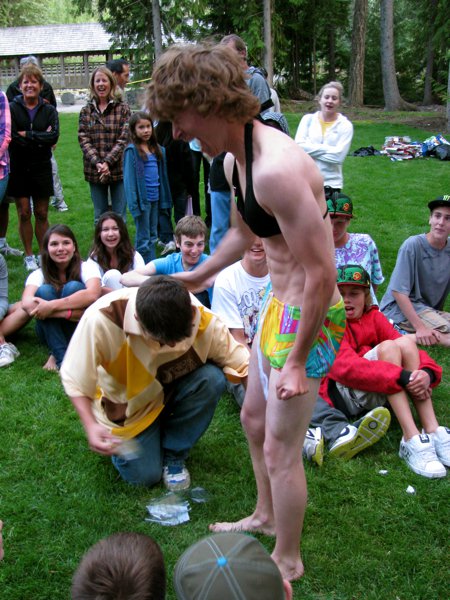 ...the leg waxing begins
Ian 'Chug' Cosco then decided he was a bit on the hairy side, and since there was some waxing materials left over, Mr. Olenick gladly took it upon himself to give Chug a smooth and glossy shine on various body parts. Viewed discretion is advised on the following the photos...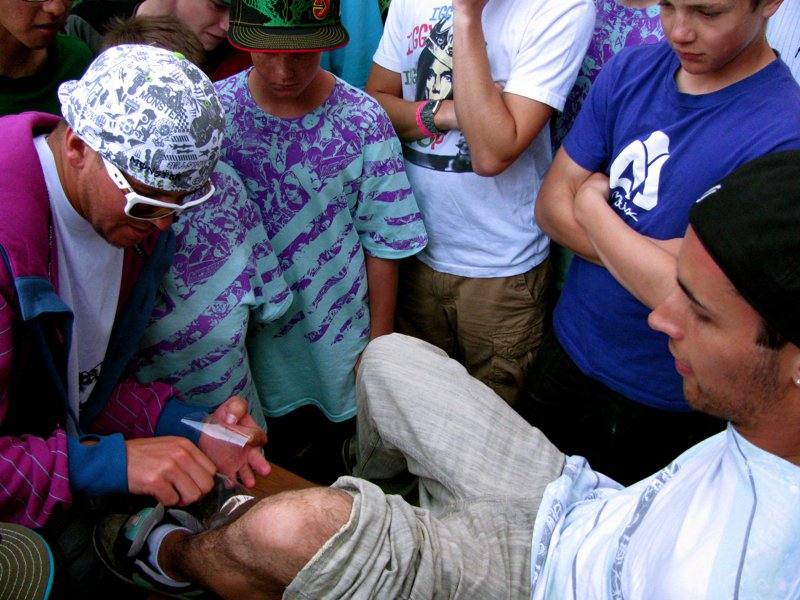 Peter hooking Chug up with a smooth and glossy shine...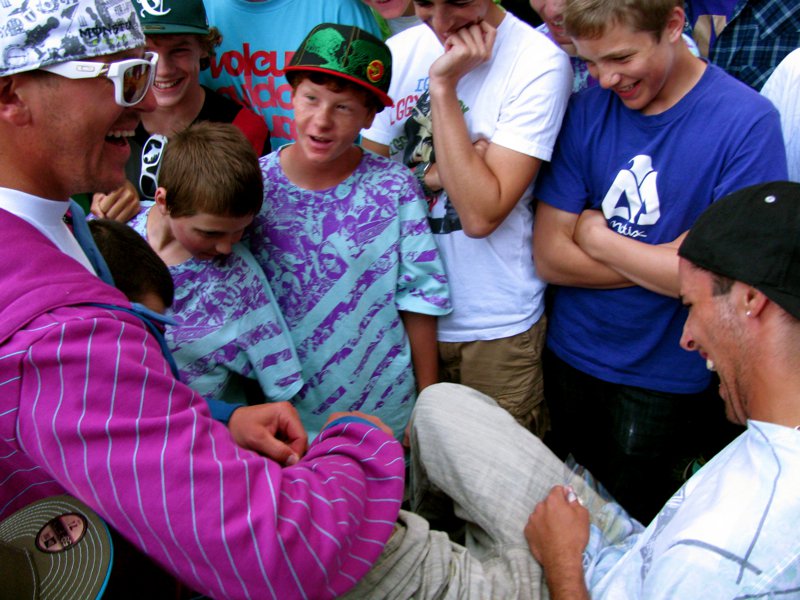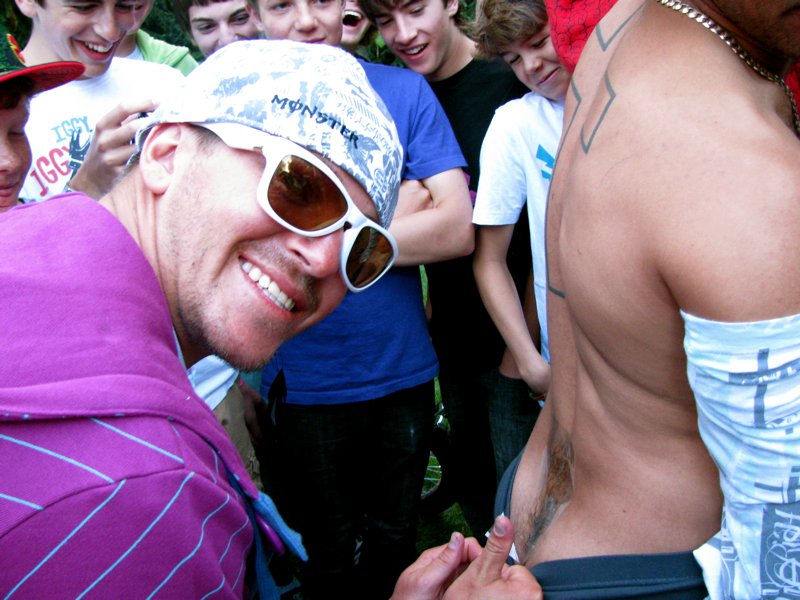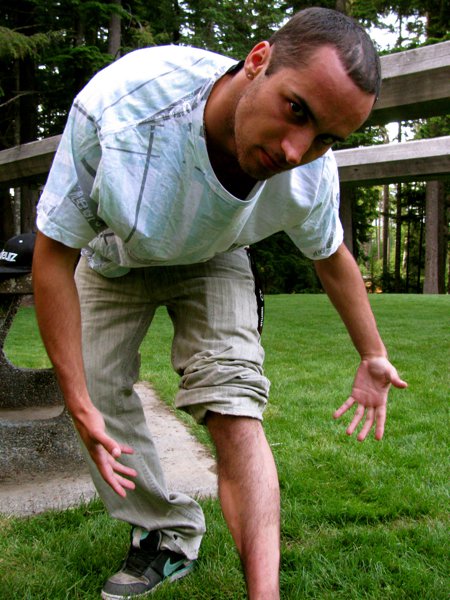 Awards were then quickly donned out and everyone went home with some pimp Oakley, Skullcandy, Salomon, Poor Boyz, Voleurz or Newschoolers gear before the moment all were waiting for commenced...the Skullkley Challenge. After the 'special slurpee' fest that took place over the last few weeks, coach Rory Bushfield decided to mix it up for the final week with a bit of a scavenger hunt for the ultimate prize, a big ol' box of Skullcandy and Oakley gear.
The Skullkley Challenge. Step 1: find the eggs in the forest...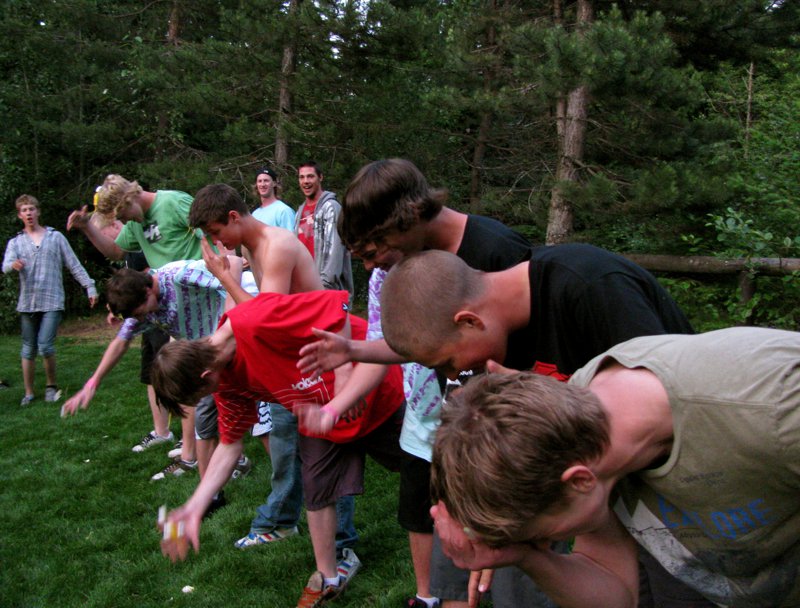 Step 2: smash them on your head...
Eight eggs were placed deep in the nearby forest, which campers had to locate, bring to Bushy, and then smash on their heads before getting up on a log for a jousting tournament.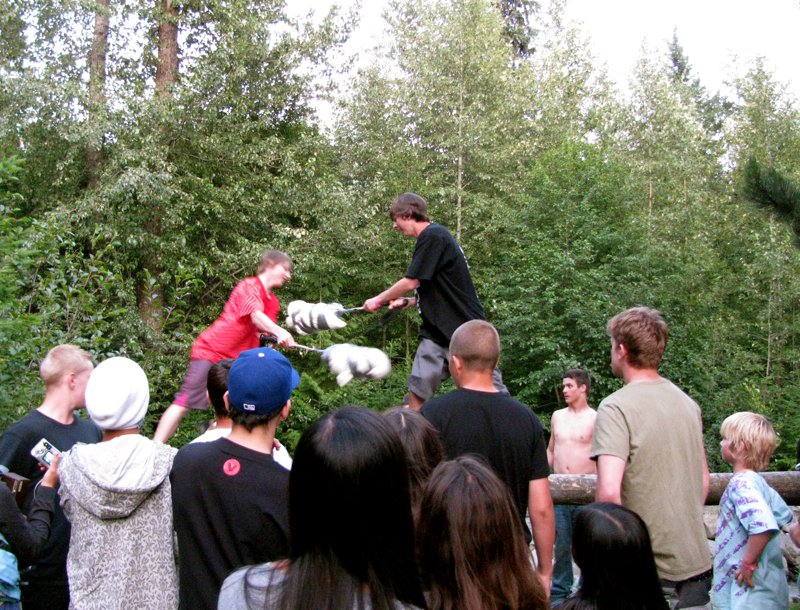 Step 3: jousting tournament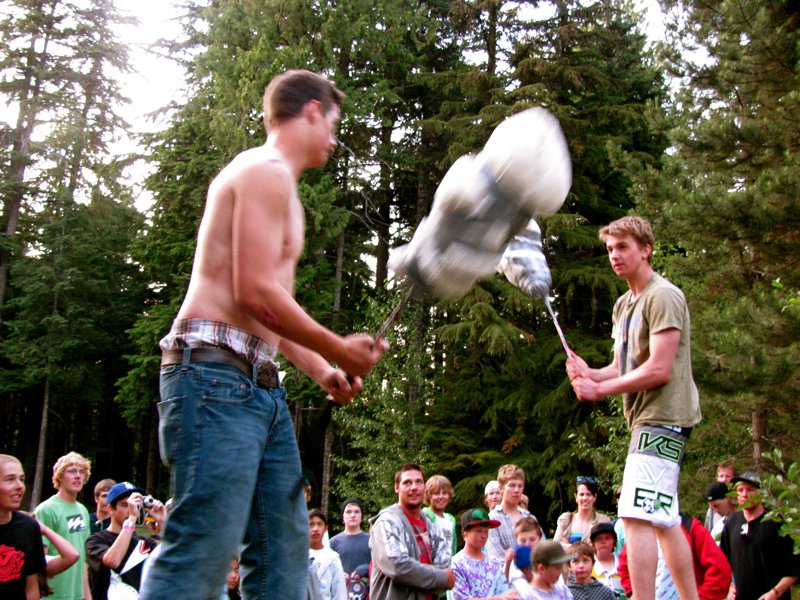 The top three then had to do a series of summersaults, spin around 20 times, and then throw three eggs high in the air and try to catch them with their face in the midst of their dizziness.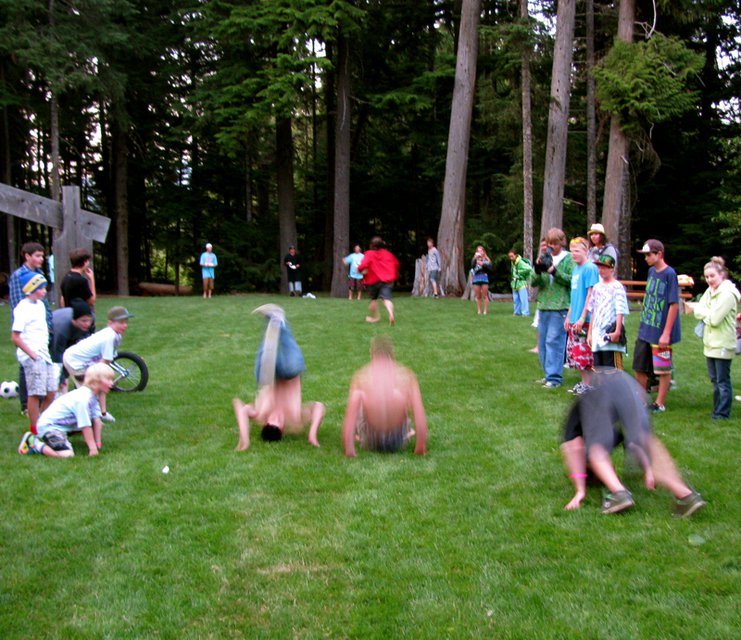 Steps 3, 4 & 5: summersaults, spin around 20 times, throw eggs in the air and catch them on your face.
The eventual winner did something wrong or not to the judges' liking, so before receiving his prize Rory happily insisted that he stand against a tree and be hit with a cherry via his slingshot, which of course was good times for all...well, except for maybe the camper, but it was worth it in the end...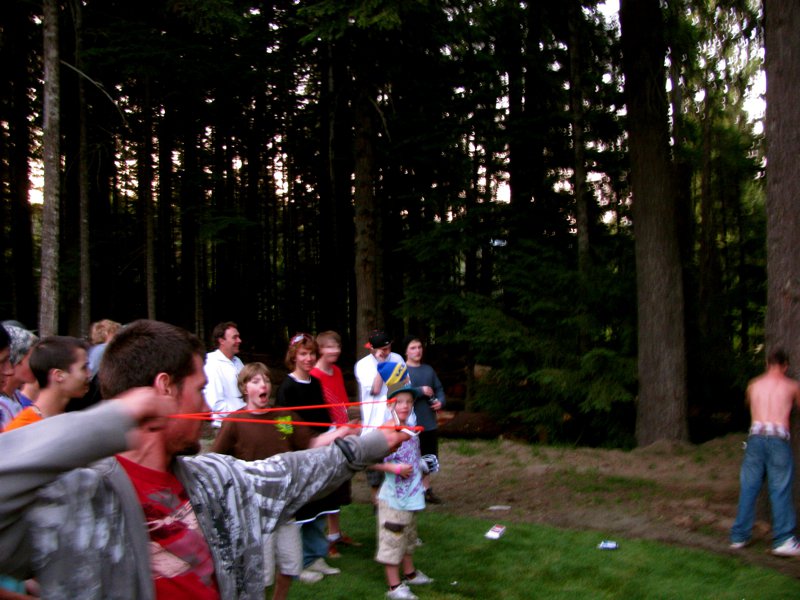 ...and then let Bushfield slingshot a cherry at you.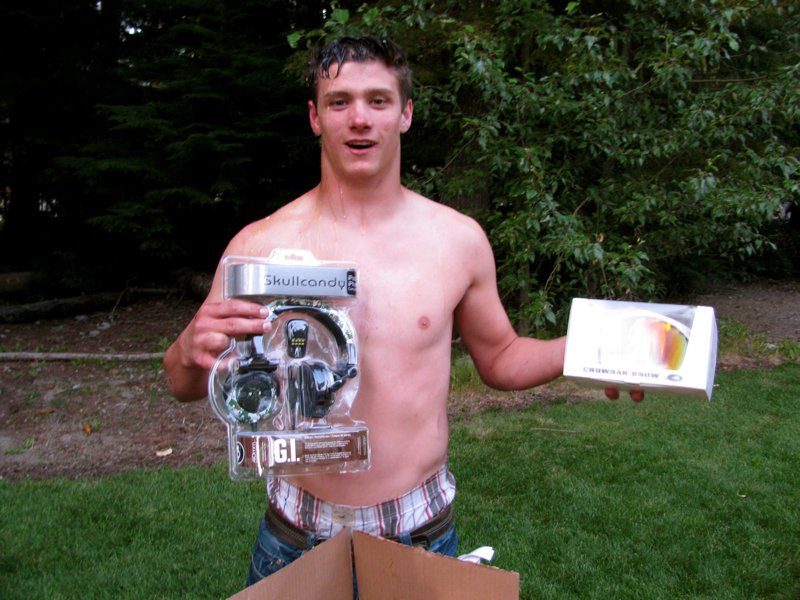 totally worth it.
Stay tuned to NS as we'll have one more sweet update from summer camp in Whistler since there's still a few days left at Camp of Champions, after which we'll be rolling out a quiver of interviews over the next month or two with some of your favorite athletes, including this handsome devil...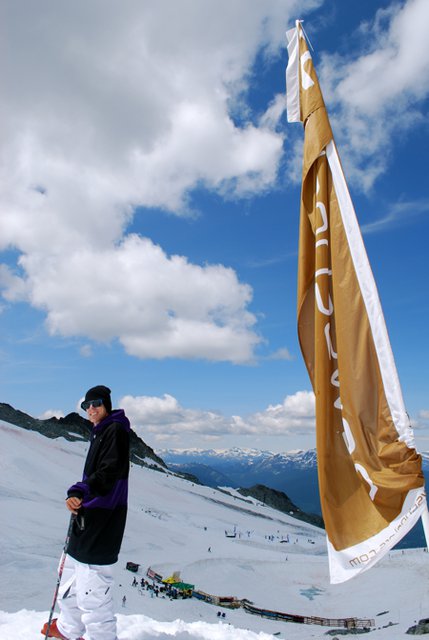 Camp of Champions Session C. Video by Nick Brassard of ESK Media.