CJ OLIVARES JOINS GRIND MEDIA TO SPEARHEAD TELEVISION AND VIDEO PROGRAMMING DEVELOPMENT
SAN CLEMENTE, Calif., Oct. 10, 2011 - GrindMedia is pleased to announce that CJ Olivares will serve the company as television/video advisor to develop original television and video programming. The burgeoning brand, formerly Action Sports Group (ASG), continues to build and expand its business, which currently includes top properties in action and adventure sports print and online media in the U.S. GrindMedia also produces major events and webcasts and is the exclusive action and adventure sports partner for Yahoo! Sports.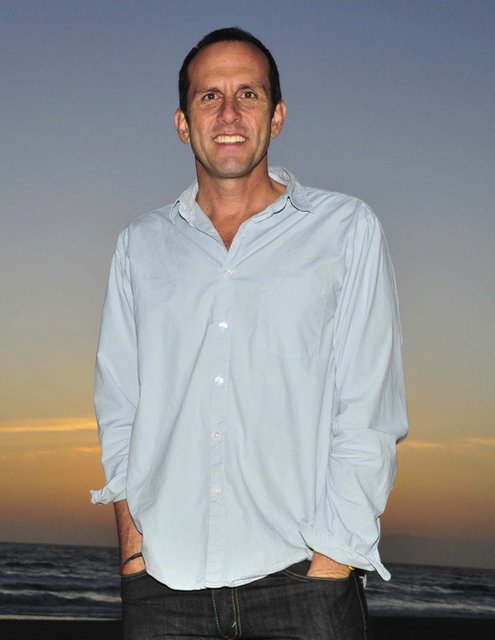 Meet CJ Olivares
In his new role, Olivares will consult on TV and video growth strategies and a range of initiatives across the GrindMedia network, including Surfer, Surfing, Snowboarder, Skateboarder and Powder, and events like the Surfer Poll Awards and Powder Video Awards.
"I'm thrilled to engage someone of CJ's caliber to serve as TV/video advisor for GrindMedia," said Norb Garrett, SVP Group Publisher of GrindMedia. "The development of original TV and video programming by our brands is a critical next step in the evolution of our business, and I can think of no one who brings more credibility, insight, knowledge and creativity to the table than CJ."
A pioneer in action sports television and media, Olivares is credited with founding the FUEL TV network, as well as, creating its original concept, design and structure. In his most recent post as General Manager of FUEL TV, Olivares was responsible for daily oversight of programming, production, marketing, sales, new media, international expansion and business development.
Prior to joining FUEL TV, Olivares served as CEO of Bluetorch, advised Extreme Group Ltd. on its expansion across the action sports genre, and developed "Rush Hour", the first-ever action sports television programming block for FOX Sports Net.
"The landscape of video content distribution is evolving rapidly, which has created an environment ripe with opportunity," said Olivares, "that makes this the perfect time to capitalize on the amazing editorial and brand legacy of the GrindMedia titles and online platform."
About GrindMedia
Source Interlink Media's GrindMedia is home to renowned action and adventure sports magazine brands Surfer, Surfing, Snowboarder, Skateboarder, Powder, Bike, Canoe & Kayak, SUP-Standup Paddler, Dirt Rider, ATV Rider, and Paved. Along with our standalone websites, including GrindTV.com, Newschoolers and Motocross.com, GrindMedia is the leading provider of print and online action sports and entertainment content in the United States. Delivering significant reach across both action sports enthusiast and various in-market consumer audiences, GrindMedia produces more than 20 leading events and webcasts such as Surfer Poll Awards, Powder Video Awards, Nike 6.0 Lowers Pro, EnduroCross and International Surfing Day. GrindMedia is also the exclusive action and adventure sports content provider for Yahoo! Sports. To learn more, visit http://www.grindmedia.com.