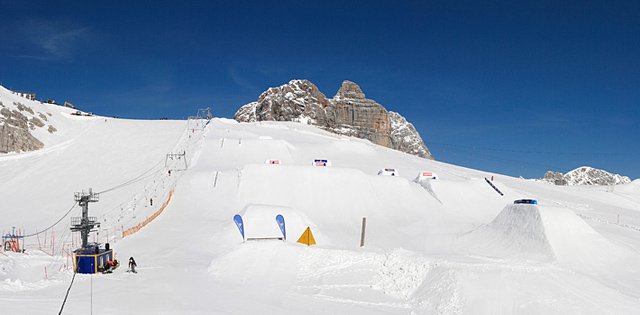 photo: PacoBurton Superpark Opening, Dachstein, 26.05.2007
(English)
No other snowpark in the alps caused as much joy and positive feedback over the past few years like the Burton Superpark on Dachstein glacier! This year the parkbuilding work was spread over full 4 weeks. This is an absolute record and together with the fact that there are more than 4 meters of snow in the parkareal of the QPark on Hunerkogel, this years setup will deliver new standards!
This spring the snowpark on Dachstein opens it's gates by the end of may, the official opening takes place on saturday the 26.05.2007! Fantastic snowconditions and the new setup will make a cool session happen! Lot's of fotografers and filmers will be there as well, to catch the big shots and spread them to media all over europe! Don't miss this opportunity to show your skills to the right ones!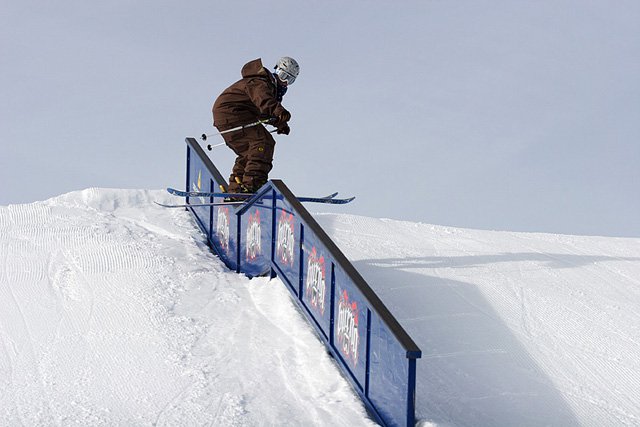 Toby Tritscher, photo: Paco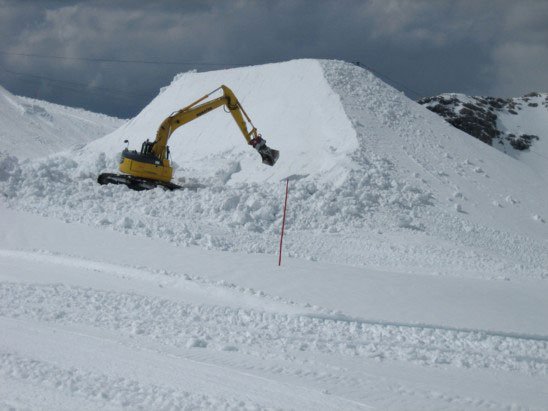 (deutsch)Kein Snowpark in den Alpen hat in den letzen Jahren so viel Aufsehen und positive Resonanz erzeugt wie der Burton Superpark am Dachstein Gletscher! Die Aufbauarbeiten wurden diesmal mit vier Wochen anberaumt. Das ist absoluter Rekord und zusammen mit der Tatsache das im Gelände des QParks am Hunerkogel unglaubliche 4 Meter Schnee liegen, sind auch heuer wieder neue Standards und eine lange Sommersaison zu erwarten!
Diesen Frühling öffnet der Snowpark am Dachstein seine Pforten Ende Mai, den Startschuß bildet das Opening am Samstag den 26.05.2007! Sehr gute Schneebedingungen und das neue Setup werden eine feine Session möglich machen! Diese wird dann wiederum von namhaften Fotografen und Filmern auf Zelluloid gebannt und europaweit an alle wichtigen Snowboard- und Freeskimedien verteilt. Wer also den Winter über brav am Board oder auf den Skiern gestanden ist und einige neue Tricks auf Lager hat, sollte sich diese Gelegenheit, bei den richtigen Personen auf sich aufmerksam zu machen, nicht entgehen lassen!