What follows is a short edit from spring at Park City in addition to a recap of Bloom athlete Brian Tonetti's season. Brian has a real fluid style, and it seems that he focuses on creativity rather than technicality, which is why we picked him for our team. Watching Brian ski reminds us that creative pursuits are not limited to the world of painting, theater, music, or any other type of conventional artistry. Skiing is an art form in itself and Brian is a reflection of this idea. Big thanks to both Brian Tonetti and Jeffrey Wenzel for their help and support this year from Utah.
Filmed and edited by Jeffrey Wenzel
Written by Brian Tonetti
The season started on a cold night up in Big Cottonwood Canyon, Utah. A post on the Hood Crew's closed Facebook page said a group was trying to rally and hit a wooden closeout. I managed to snag a shot and this photo at the closeout in between ducking Brighton employees and overcoming speed issues. The shot and accompanying photo is one of my favorites of the season.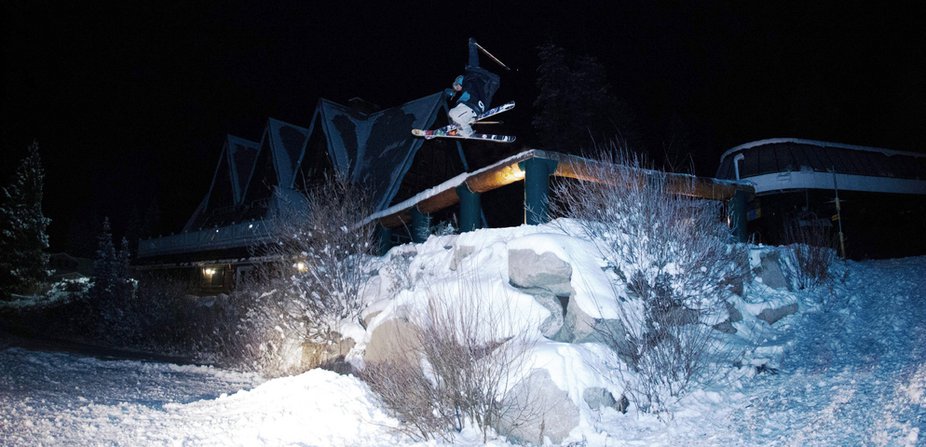 The Wooden Closeout - first session of the season
About a week later, we made another trip up to Alta to set up a huge closeout. First hit I was able to lace up the shot that I wanted. I was extremely stoked that I did not have to fall off this rail to flat anymore so I let Brad Bulzan take the reins and get his shot.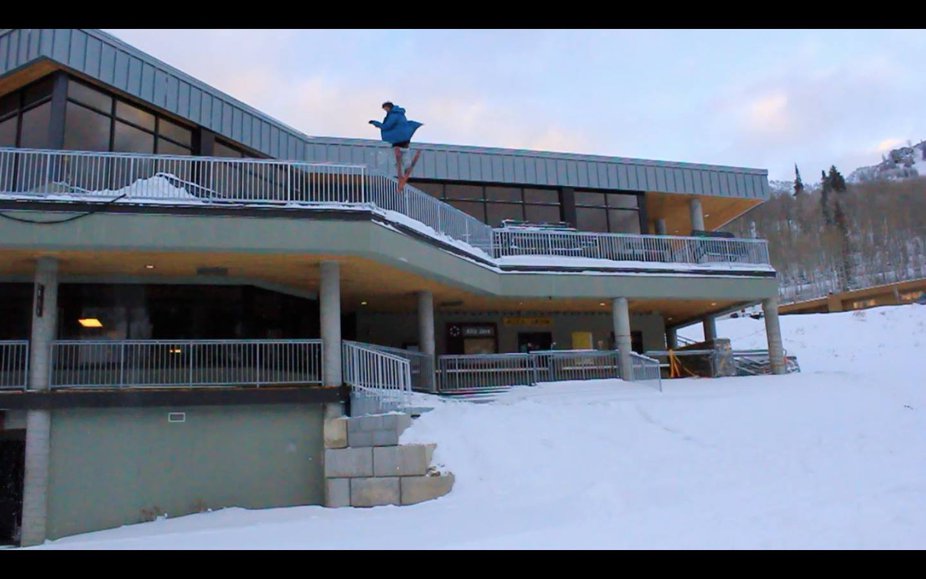 Alta Closeout
All in the same day, zombied-out from the Alta mission, we decided hitting another feature would be a good idea. After a huge cup of coffee, I felt somewhat normal enough to hit this bridge rail. The rail was unfortunately really sticky and the tranny did not quite match up so I called it quits after falling twice really hard on my stomach. However, I managed to snag a pretty sick photo and then slept for the next 12 hours right after.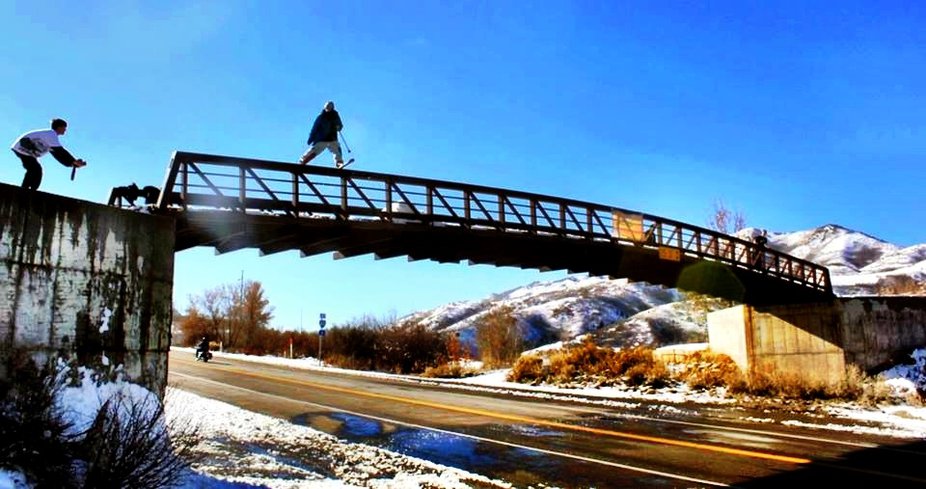 High consequence bridge rail
A couple days after a pretty heavy snowfall in Park City, I found myself up in the neighborhoods by Deer Valley hitting a huge redirect. After watching Brad speed check 20 to 30 times, I decided to give the feature a go. Dickie's Pontiac two-seater was able to get us the speed in order to send the extremely blind gap. Skiing over more asphalt than snow, I was able to muster up the courage to send it. Five tries later and no tranny caught, I decided to call it, but not after re-injuring my lower back that I hurt two seasons ago. I ended up on the couch for a couple weeks after that experience.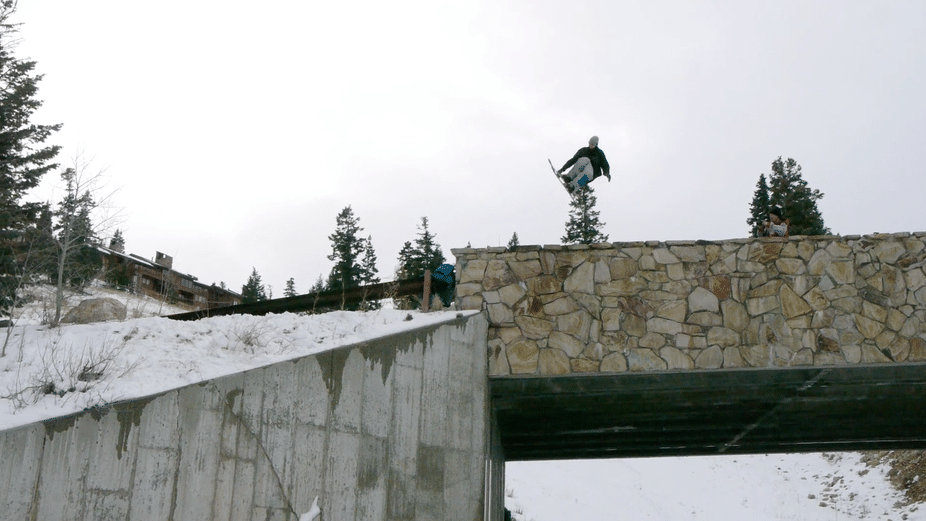 Huge Redirect
After my back was healed enough to walk with no pain, I decided it was high time to get back in the streets. We decided to hit a mellower feature in order to test how my back felt. This session's progress was relatively uneventful. I was not able to get the shot that I wanted clean enough, but I came out with one of my favorite photos of the season.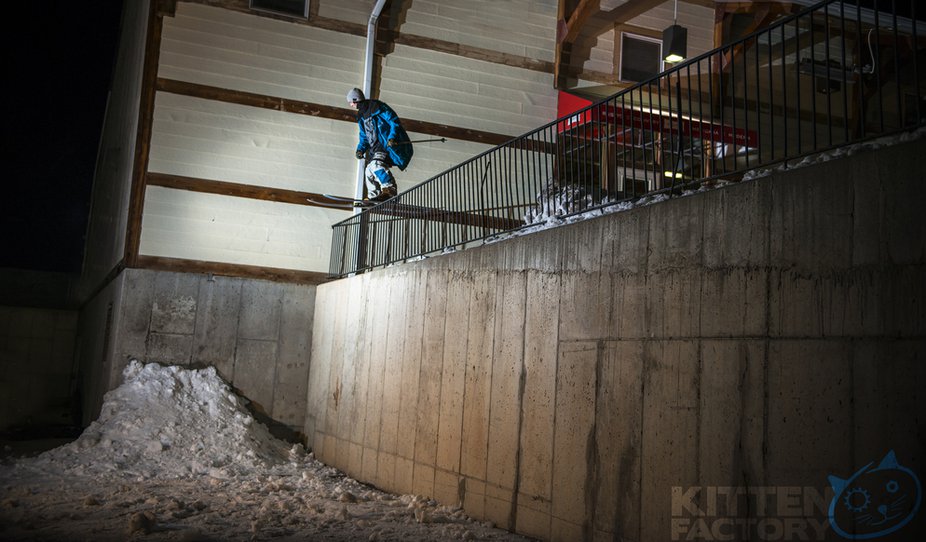 Photo courtesy of Brian's ski sponsor Kitten Factory
The first trip I took this year was to Evanston, Wyoming after a huge snowstorm blanketed the area with that white powdery stuff. Forty mile per hour winds and a rain/hail/snow combo put a damper on the trip, but not before I was able to snag a couple shots.
This season I wanted to get out into the backcountry and test my jump game at the highest level. It was a pretty successful year with lots of hucking my body around into that classic Utah powder that makes falls hurt a lot less. I sent a switch lincoln/flat 3 off the first booter we had built and landed with my weight over my noses resulting in another shoulder subluxation. This put me on the couch for quite a while and continued to bother me through out much of the season.
Here is a shot from a late mission up Grizzly Gluch on a fun booter with beautiful lighting.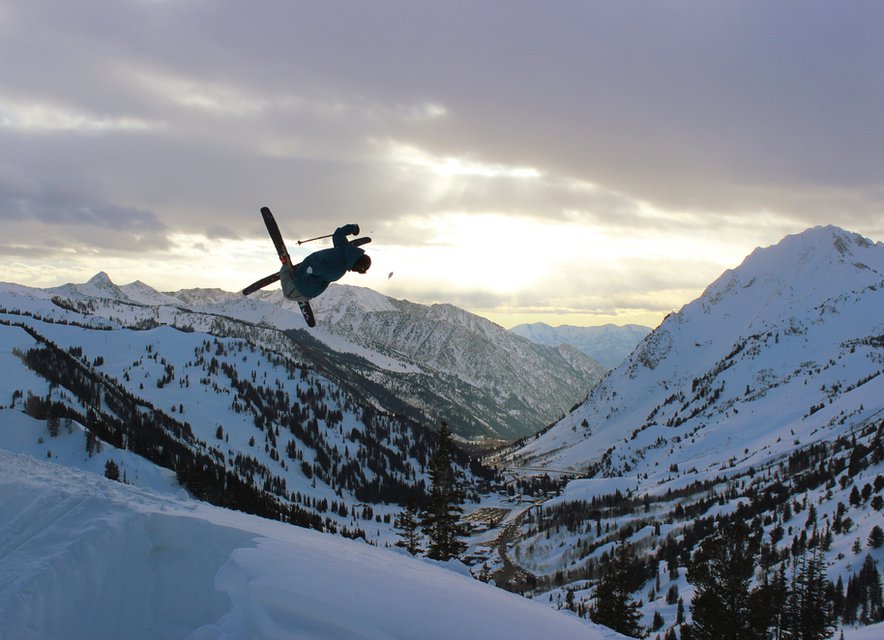 After my shoulder was relatively healed up, I came back to hit the scariest feature I have ever hit. Not sure if my shoulder was up to it, so I sat on the sidelines watching the homies build the most janky contraption that is serving as the lip in the photo below. I watched Forster Meeks break his eye socket on a hit where speed was too slow and resulted in a knee to face on the backside of the landing. Next was Matt Heffernan, who doing a similar thing as Meeks, tore out of his heal piece after landing on his side on the flat bottom. Not sure who was going to send it next, so I decided that I would give her a go. A couple hits down, I landed it to forward with a couple of arm circles and flailing that made for a pretty loose shot. The next hit, I committed to the rail too far on the closeout side and fell all the way down right to my shoulder, missing the landing. I bounced right back up unscathed but really sore, I decided to call the feature and let someone else take over. Heffy was able to scrounge a ski from one of the homies and stomp the banger. I came out with a sketch shot and this awesome photo.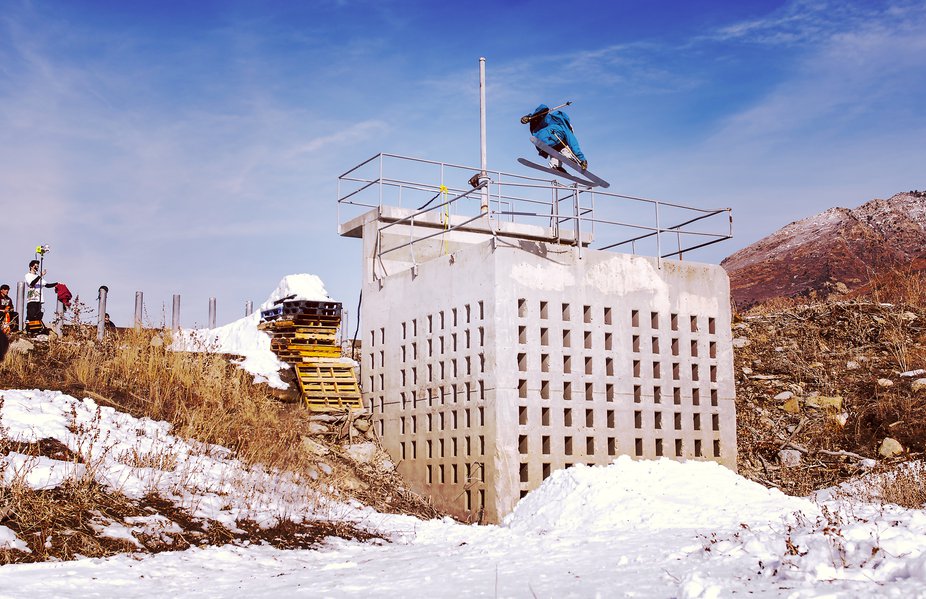 Jankiest rail and jump combo
For the final chance to get shots of the season, a crew decided to send it to Boulder, Colorado, then to Madison, Wisconsin, and finally to Minneapolis, Minnesota. With no generator and lights, skiing was left for the day and alcohol reserved for the night. The trip seemed to get looser and looser as it progressed, with some of the homies being more concerned with rekindling high school crushes and getting turnt up rather than skiing. I was able to stack a couple shots to complete my part at least.
The priority shifted to school and getting good grades once the snow started to dwindle and the Park City Scramble was had. I was able to come out with a 4.0 for the spring semester and decided that a trip to Mt. Hood would be a proper celebration. After separating my shoulder filming for the spring Park City edit featured in this article, Mt. Hood seemed to be more of a filming trip than a skiing one. However, my shoulder was feeling really good and I was able to do some rail tricks that I knew I would land. I was even able to grease the s-rail-down-flat-down with a back swap continuing two but, of course, Freed blew the shot.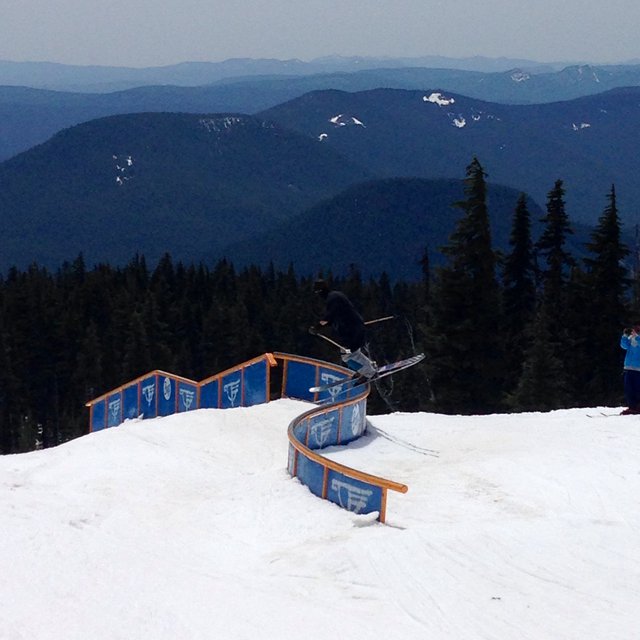 Overall, the season was one of the best I have ever had. Ravaged with injury, I was able to come up with my best part that will be featured in the new Hood Crew movie, Out the Cage. I hope your season was as awesome as mine!
To keep up with Bloom, our athletes, and filmers/photogs we work with, give us a follow on Instagram and Facebook
www.instagram.com/bloomouterwear
www.facebook.com/bloomouterwear