________________________________________________________________________________________________________________
________________________________________________________________________________________________________________
The Breck park crew continues to lead the way in park technology.  New combo rails are being added all the time. 
________________________________________________________________________________________________________________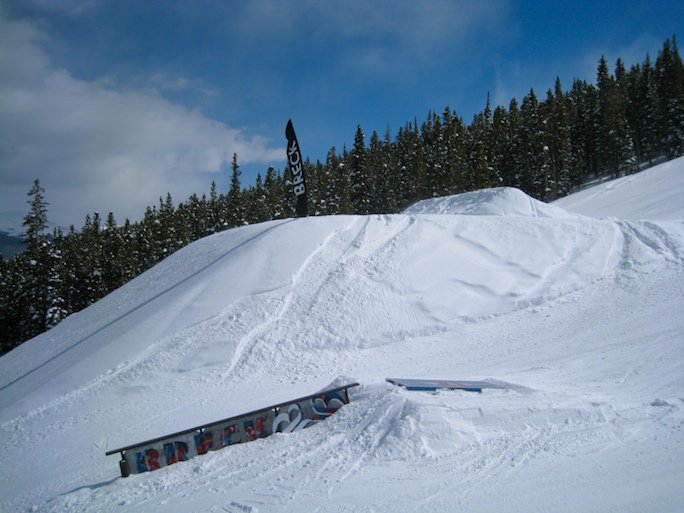 Such as this dance floor butter pad gap to down bar.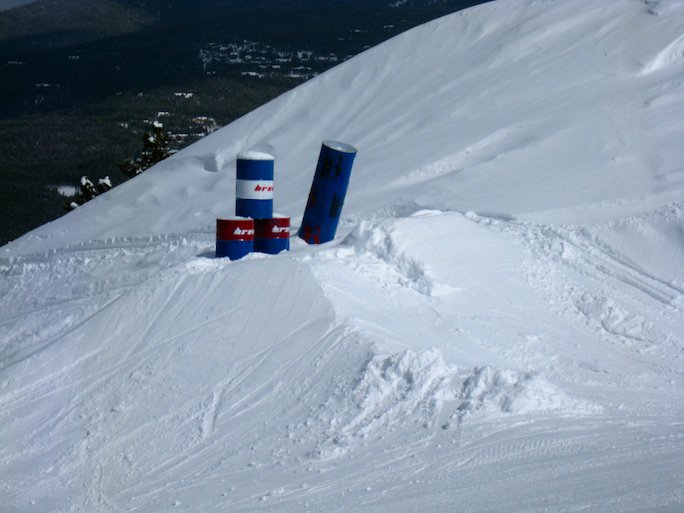 There is also a new set of barrels for all of your hand plant and bonking needs.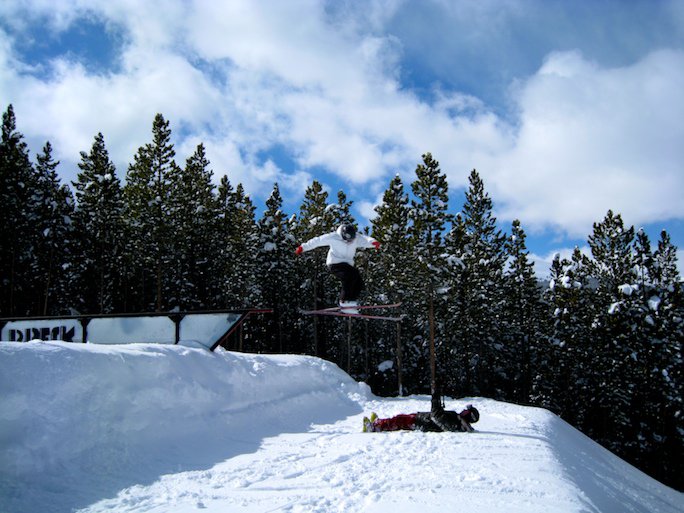 Do you like hitting rails to flat hard landings?  How about airing 270's over your brave camera man?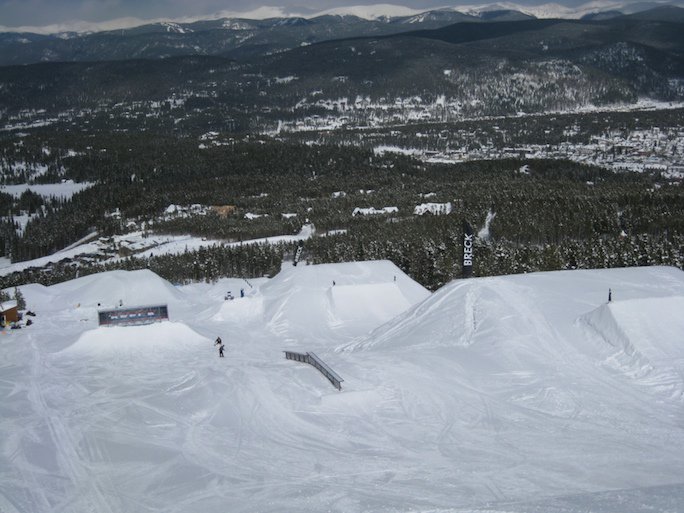 Postcard shot, SPRING BREAK '08!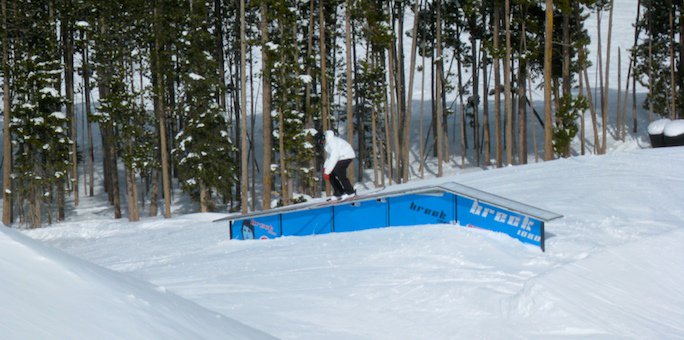 See if you can find this hidden mystery jib, Jeff did.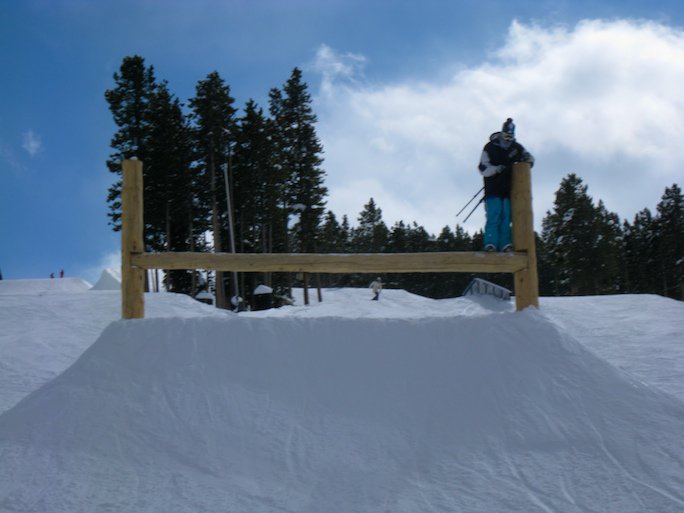 "I don't see a touchdown, arms up, field goal!"
Check out the other Vail Resorts in Colorado
Beaver Creek
Keystone
Vail