Ian Compton: the mythical man of the East. A staple of East Coast freeski scene for years, Ian has made a name for himself just doing him, with a unique style and a good attitude. He rides for Nordica, Tomahawk International, Outdoor Tech, and Yoke. This year is no different, except that there's five plus feet of snow on the ground in Vermont. Despite the snow, temperatures have been bitter cold, dipping as low as -30, so we checked in to see how that's going for him.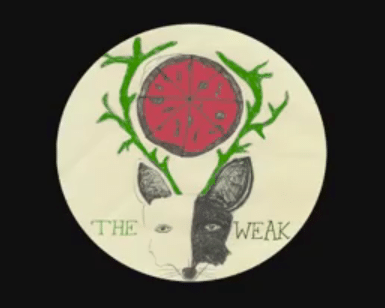 What have you been up to lately?
Trying to stay warm. There's more snow in VT then most of the country and it drops down to -30 at times. This month has been filled with ripping groomers. I also just started my first hot peppers of the season.
How has winter been going for you?
Winter has been great, started off warm then one day it just started snowing. There's 5ft on the ground and it's still gonna keep comin. Been great for eating shit on handrails.
Ian having some fun at the Tell a Friend Tour
P: Ashley Rosemeyer
You guys have been getting a ton of snow out there on the East, how's that been?
Crazy...City's don't know what to do when it snows this much. People freak out and complain but people in the country love it, once everything is shoveled out….
Have you made any trips anywhere else?
I sent it to Toronto to film with Max Hill for 10 days. It was my first time in the area and I reallly dig the people he surrounds himself with. I really want to go back. Other then that I cruise up and down interstate 91 bouncing from VT ski resorts.
Any film projects in the works other than "The Weak?"
I have been putting together a video that I am pretty happy on. It's been awhile where I can hold footage and make sure I like it before posting. I hope people dig it.

How's "The Weak" been going?
It's going...January and February were hard. With temps dropping to -30 its hard to go out and make a park edit. Been getting weird with it instead. Just anoying posting a ski video and having kids rip it apart because there's not enough K-Feds. Kids need to realize anything is better then nothing,
If you're not appearing, your disappearing.

How are you feeling about skiing right now? Personally and in the big picture?
Skiing is a lot like my rear wheel drive van. Sometimes it's going great but then it will take a wrong turn and get stuck for awhile...I just want to see more people doing them and not what they think they need to do. Just have fun whether its in big clothes or no clothes.
https://www.newschoolers.com/videos/watch/758180/The-Weak--10
The Weak. 10
Why do you ski? Is it for the tricks, the view or the feeling that you are flying.
Mountain people live a very special life.
Who have been some of your favorite skiers to watch lately? or favorite content that's come out lately?
I really dig the younger EastCoast homies like Charlie Dayton, Jermee Veilleux and Cole Gibson. Those 3 are doing them nicely and it's always fun watching them ski fast.
Who do you usually ride with?
Soul riding with Shane Mcfalls or Charlie Dayton.
Do you/did you set goals for your season? If so, how are you doing so far?
No. So many people like planning and knowing everything, I tried once but things just never go as planned. I really enjoy living spontaneously and letting things ride out as they should.
Highlights of the season so far?
Grinding a lift wire
Credit: Kapitol Photography
Biggest struggle?
The cold and kids on the internet.
Anything you have planned or are looking forward to this spring?
Yoke Boyz reunion. And gardening.
Shout outs or thank yous?
Shane Mcfalls.
Jack Borland if you see this get over to Vermont already.
Go buy a Weak hoodie :)