Donner Summit, CA, (October 8, 2009) - Boreal's snowmaking efforts are about to break yet another record. Boreal is scheduled to turn on the Castle Peak Quad lift for the earliest season opener in the resorts history this Saturday, October 10th (possibly sooner should snowmaking crank-out more snow tonight).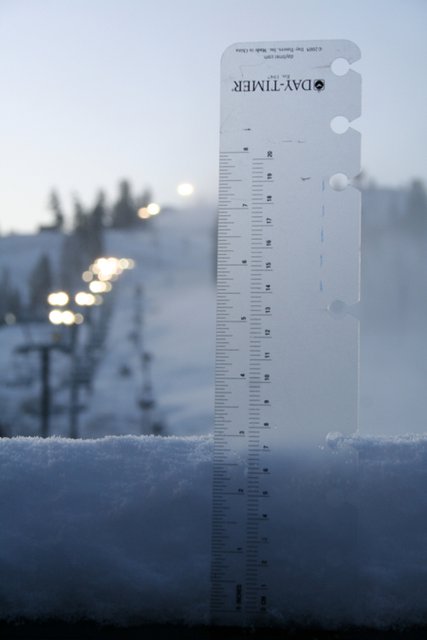 To celebrate Boreal's record breaking early opening, the 5th Annual Jibassic Public Invitational Event will take place on Saturday and Sunday, October 10th and 11th. This year's event has been cooked up to feature all shredders willing to throw down great tricks for cash. Boreal is primed with $2,000 cash to be handed out on both Saturday and Sunday. Venue for best trick cash is the public park, open to all and built to Boreal terrain park perfection. Judges will include Robbie Sell from FUEL TV and the Boreal park crew. Wads of $20's will be dished out from 12noon to 4pm on both days.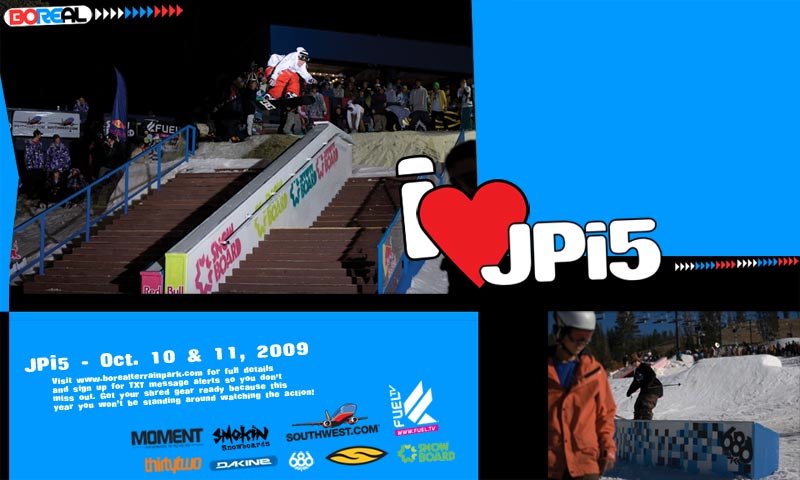 This year's JPI.5 event also includes a Team Video Challenge. Registration is sold out, but come out and watch the private video session on Saturday from 5pm – 9pm. An additional $2,000 will be awarded the team with the best video, and $500 cash to the most viewed video.
Boreal's lift will operate from 9am to 4pm. Lift tickets for ages 5-12 will be $15, ages 13 and up $30. Park will include 6-10 features. Season passholders welcome, or buy a pass on-site at Boreal's Last Chance sale which ends October 31st.
Resort services will be available including food, beverages, rentals, limited availability on lessons and retail. Gated access to the mountain, valid lift tickets and passes permitted in the gated area only. Poaching is not cool, nor tolerated. Educate yourself on helmet use. Helmets recommended. Lift tickets subject to sell out.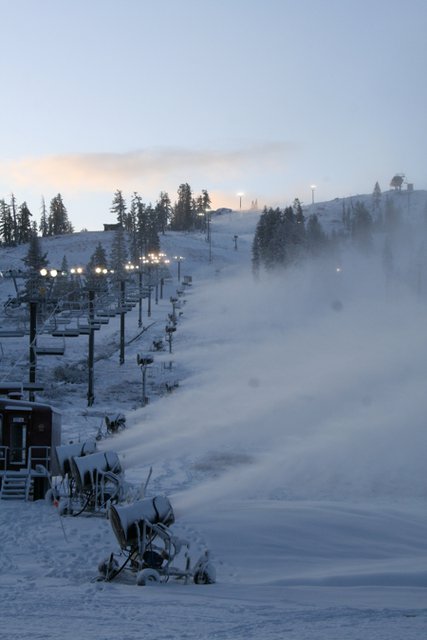 Boreal's early season operation is weekends only (Fri/Sat/Sun) until further notice, or as conditions permit. Stay tuned for details at http://www.rideboreal.com and http://www.borealterrainpark.com.
For more information call 530.426.3666 ext. 181 or visit http://www.rideboreal.com.