Hi there!
As many of you know, Ashley, Sam, Ben, Scotty and I all recently returned from an epic two week sailing adventure in the West Indies.
One of the most incredible trips of our lives, hands down.
While we were down there, living the lifestyle that many only dream of, we would often stop, mid-rum punch and awe at the situation that we?ve created for ourselves. Chartering a 43 foot mono-hull amongst some of the most pristine waters in the world, island after island, endless adventures, music, amazing people and non-stop laughter.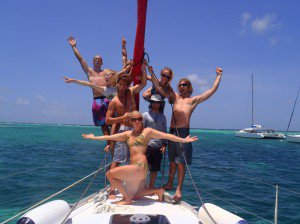 We lead a pretty damn good lifestyle, and the thing that blows all of our minds, every single time the conversation arises, is that WE created it.
By doing what we love and do best, we?ve sculpted a lifestyle that, while not rolling in the dough by any means (at least not yet), affords us abundance of opportunities to explore, share and therefore continue to create and live with every action.
Each time I travel ? Japan, Brazil, West Indies, even to Austria, and meet other people my age, they are constantly in awe of what I do and the fact that a couple good friends, together, have created this business/brand/lifestyle from scratch, and more than anything, that we have the ?Freedom? to do it.
If you?ve traveled internationally, you?ve most likely experienced the difference I?m referring to.
People dream of living in America for nothing else but to take advantage of some of the freedoms we have here.
So maybe you?re thinking that somehow our situation is unique, and that not everybody can do what we?ve done, and you?re right ? everyone is different.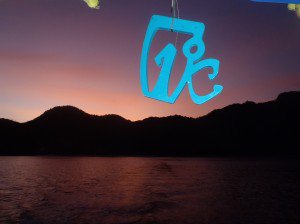 But the important thing to remember, as we celebrate the Good Ol? US of A, is that we really do have the freedom to do what we want.
Even if it?s only in your subconscious, the fact that that liberty is there, and that it?s supported, is what makes this land a pretty nice place to be.
Basically, I would just like to give a big shout out to you ? for knowing that you have choices and that you are free ? regardless
of what the media or anyone else says.
Freedom of thought is the most valuable asset we have as humans, and though this isn?t unique to Americans, there is a nice support group here for those of us who do decide to color outside the lines.
So Happy 4th of July ? and here?s to living a life you love.
And to Fireworks ? thank you China.
Enjoy!
-Annelise
P.S. How about an Independence Day Sale!!
From today until Friday, July 8th everything is 15% off in our online store!
Click here to shop: