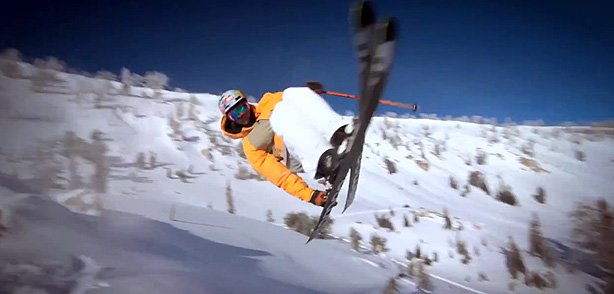 It's into the pow as Winter X Games gold medalist Bobby Brown heads up to Smiley Creek, Idaho with the Smith crew for some backcountry skiing. With no contests this weekend and bluebird skies, it's a time for a little break but that doesn't stop the guys from getting in some banger clips. And with friends like Gus Kenworthy in tow you know for a fact that the shots they did get were 'banger' at the very least.
Related posts:Couch Life: The Real Episode 1 Watch a bunch of guys having fun in the trees......
TGR: Almost Live Season 4 Episode 4 – Pemberton Powder In this episode of Almost Live, Todd Ligare and Griffin...
Classic Jackson Powder – Almost Live Season 4 Episode 2 When a giant snow storm hits Jackson Hole, 13-year-old Daniel...