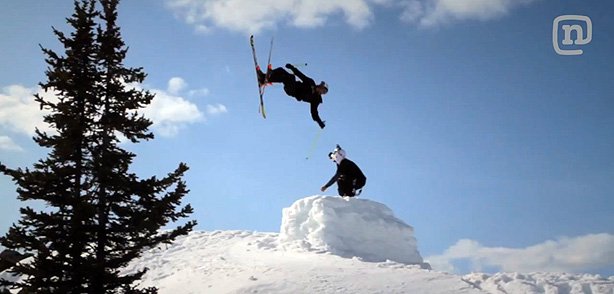 "The legendary Julien Regnier came up at La Plagne, one of France's original freestyle skiing hotspots. For this year's Poor Boyz Productions film, he built a big gap and crazy step up feature for he and Bobby Brown to session. Check out the guest appearances by La Plagne local and X Games champion Kevin Rolland, as well as Poor Boyz founder Johnny Decesare and ace knuckle dragging photographer Nate Abbot."
Related posts:Bobby Brown early season Shred Spend a day with Bobby Brown in his home resort...
Julien Regnier Here's what Julien had to say about it… This is...
Kevin Rolland injured! News in this weekend was of Two-time defending Winter X...