Today at Appalachain Ski Mountain, the first stop of the 2008 Salomon Jib Acdemy went down. First off, as most of you know the majority of the hot shots this weekend were in Japan for Nippon and Breck for North American open, but unexpectedly the real place to be this weekend was North Carolina. While most people were in Japan we were mowing face on sushi and stirfry at a japanese resteraunt. Andrew Hathaway and myself (Nick Martini) ventured down to this mysterious place they call a "state" along with Salomon Team Manager
Jenny Naftulin, Windells head coach Tommy Elingston, and non other than ladies man Seth Warner. We shacked up in an mellow inn  located in small town named Blowing rock which appeared to be decorated by a union of grandmothers.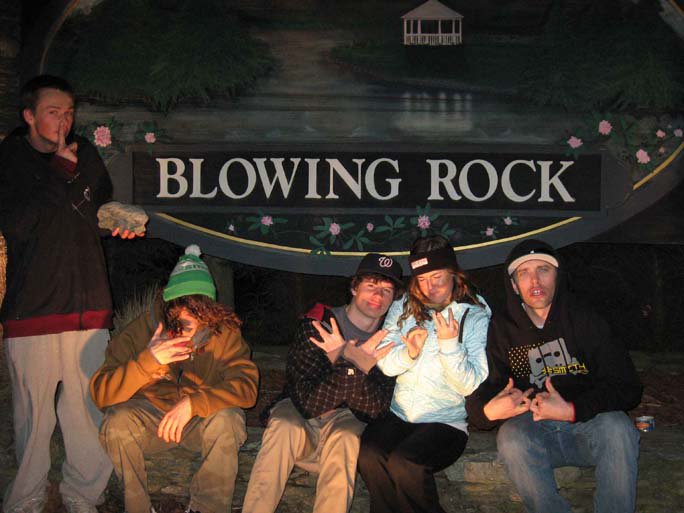 We showed up friday night just in time for "Fresh Friday" a weekly rail jam held at Appalachian. We weren't expecting much but to our surprise the mountain had one of the most fun parks any of us had ever hit. With 2 of 5 trails completely dedicated to park and a clutch rope tow, Appalachian provided a atmosphere that was unlike any mountain Salomon has visited. After a nice 3 hour session friday night where we got a chance to meet some of the locals we tucked in early in preparation for the main event saturday!
    Blowing rock is truly unlike anything you have experienced. Blowing Rock is simply a rush! Saturday morning started early for the Salomon crew as we headed to mountain just before sunrise to get set up! Once the venue was  erected dozens of young jibbers began to swarm mountain in hopes of glory and ultimately a chance at a free trip to Mammoth. From the start the riders were broken into 4 groups for a morning session with coaches. Everyone who was skeptical of North Carolina's talent was immediately silenced once the morning sessions began.
With young'ins doing everything from pretzels to cork 9's we were clearly impressed.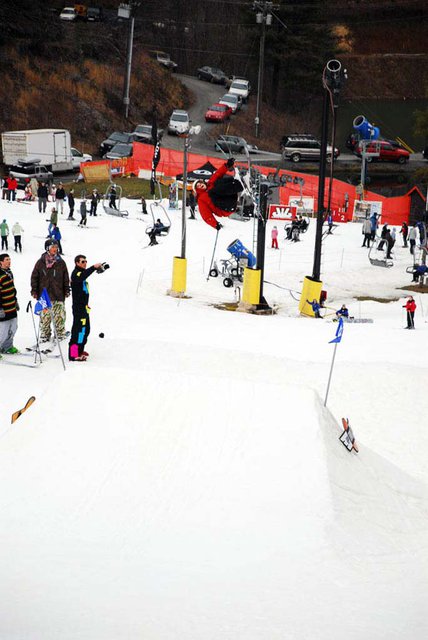 After an eye opening AM session everyone voted on who from their group would advance to the finals. Once the votes were tallied and final 10 riders were selected things started getting serious. The finals began at 2:00 pm and right off the bat everyone stepped up their game. Some stands out from the session were none other than locals "Berkley" with clean switch rodeo sevens, Nick with nice cork 9's and rodeo 5's, and Charlie Owens who possessed original style like none other.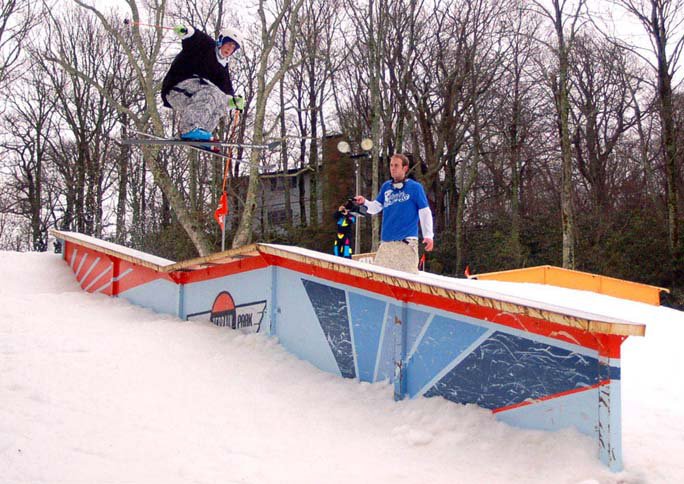 In the end the podium was decided by the riders them selves and consisted of Charlie in first, Berkley in a close second, and Joe in third. Charlie was stoked when he learned he would be recieving a full paid trip to Mammoth this spring to session with Salomon International team along with the other jib academy winners. Once the session was over and prizes were distributed among the riders the Salomon crew retired to a luxurious dinner in Blowing Rock.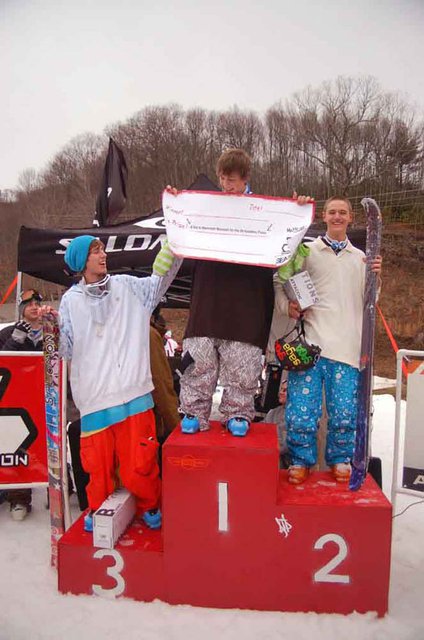 With Charlie Owens being the first rider to advance to Mammoth one can only imagine what the rest of the jib academy tour has in stock for the world. Next weekend Minnesota will be welcoming many members of the Salomon team for the 2nd Jib Academy of the season! Hope to see you there, and thanks to everyone who showed up to Appalachian, the new east coast hot spot!