The change of seasons is here. Spring will soon be summer, the mountain-bike trails will dry out, and roads will become clean from their wintry salt and sand residue – skis exchanged for bikes as quickly as the temperature allows. However, pulling bikes out from the cobwebs is different than grabbing rock-skis for the first scrappy turns of the year.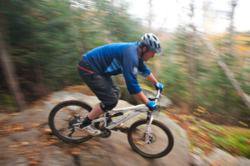 Skiershop.com cares about safety. The whole month of May is free bike safety check month. Who doesn?t like things for free? and since Skiershop.com likes to play outside with friends, a free bike safety check will make sure everyone is safe as they transition to bike season on the trails and the open road. New to our team at Skiershop.com is Dave ?Fun Facilitator? Clifford. He is the Skiershop.com Service Manager and bike guru, having been a professional bike mechanic since 1999; Dave knows bikes inside and out.
Dave also recognizes the fact that Bike Safety is priority number one for a great season on the trails and roads. As Dave explains, ?If you have a car inspected you should have a bike inspected, if something does not sound or feel right, it probably isn?t, that?s why anyone who brings in their bike will receive a full free safety check. Usually most bikes are not as bad as one would think and nothing is better than having full confidence with your bike on the road or trail.?
In addition, summer gear continues to flow in like a swollen mountain stream from snowmelt. Skiershop.com has fresh new sunglasses and watches from Neff, and the new line of shades from Electric in stock. Skiershop.com has also received new protective gear from POC Sports, featuring an integrated spine-protector/water hydration pack, that will protect necks and keep riders hydrated on the trails for hours.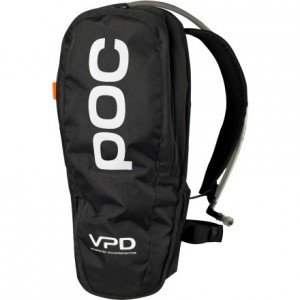 –
Skiershop.com continues its commitment to conserving local mountain bike trails. Along with Bikestowe.com, Skiershop.com partners Dan Burgess and Bobbie Roehm, are donating 10% of the profits from all bike sales to The Cady Hill Forest Conservation Project. Skiershop.com is very happy to be part of the community?s overwhelming response to the challenge that raised over $100,000 to claim a generous $25,000 gift for the trail project from the Stafford Family Foundation.
For more information on The Cady Hill Forest Conservation Project and to make a charitable donation please visit - http://www.stowelandtrust.org/current/cady-hill-forest-conservation-project/