A week ago, I was fortunate enough to ski Jay Peak with some good friends. That evening we congregated at JF's condo for a great dinner with Geoff, Shea, and Garrett. They had been out filming Big Jay all morning and afternoon and popped in for a meal. During dinner, Garrett and I were discussing travel and our plans for the remainder of the season. He mentioned he was flying to Japan in two weeks and had an extra ticket. Long story short, Garrett is the man and hooked up a free ticket to Japan. I fly Burlington to JFK to Tokyo next Sunday (March 8 ) and I'm beyond stoked. You can learn a bit more about Garrett by checking out the video below:
Into the Mind of Garrett Russell from Line Skis on Vimeo.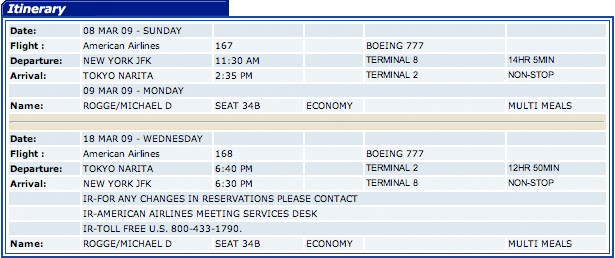 JFK to Tokoyo
When we arrive in Tokyo, we'll meet up with our good friends Dean and Tatsuya. I've known Dean for years, as he's a resident of Rochester, NY and frequents East Coast ski events. Tatsuya and I met at the X Games, hung out in Vegas, and plain and simple, he is the man. He's also the editor of BravoSki, Japan's most badass freeskiing mag. The two will play our tour guides for a few days as we explore one of the world's largest cities.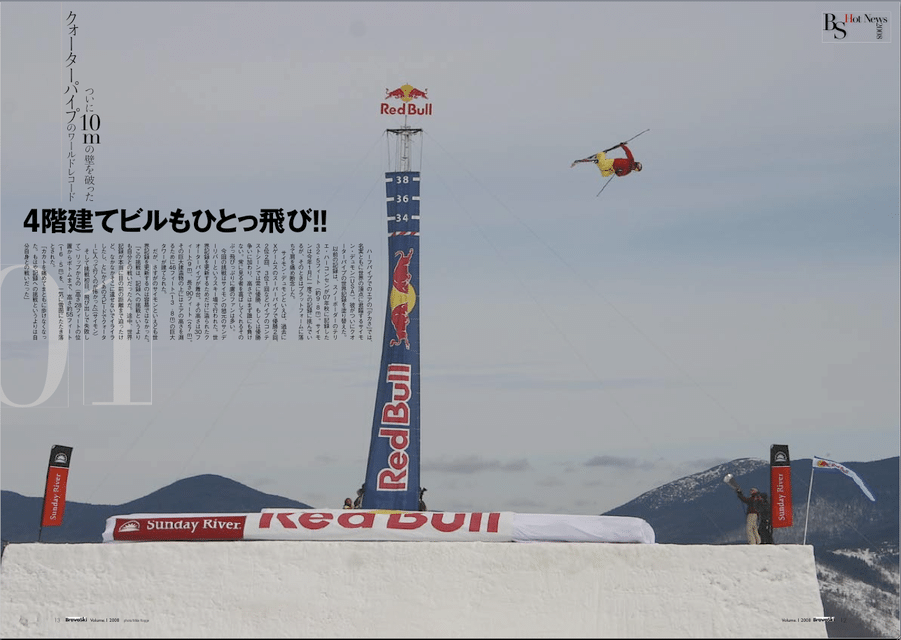 Simon broke the record. I took the photo. BravoSki published it. Good stuff.
After a few days of exploring, we'll do some skiing and may adventure to the North island for some pow! I'll also be promoting Ski The East on the far east and meeting the distributors of a few ski shops in order to get Ski The East apparel on some Japanese rippers. You can put some Ski The East gear on yourself by checking out skitheeast.net (marketing and sales).
Of course, I'll be taking a bunch of photos and updating MikeRogge.com as often as I can and have access to Wi-Fi. I'm looking forward to the trip of a lifetime and really diving deep into the Japanese culture.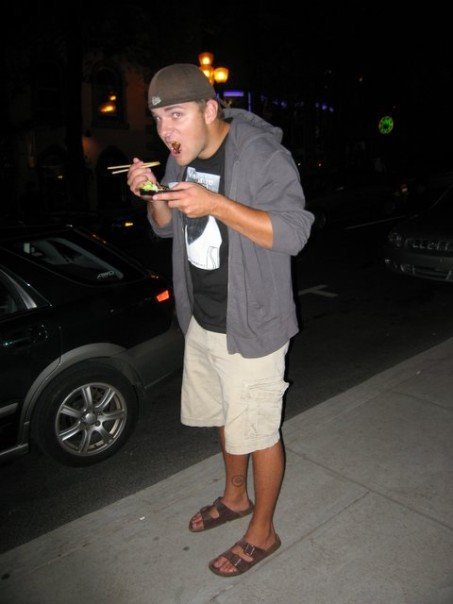 As you can see, I'm good at looking like an idiot while eating sushi
Stay tuned to the site, enjoy the content, and wish me luck while I'm exploring Nihon (Japan)! I'm super stoked and so thankful and fortunate to be living this life.
-Mike