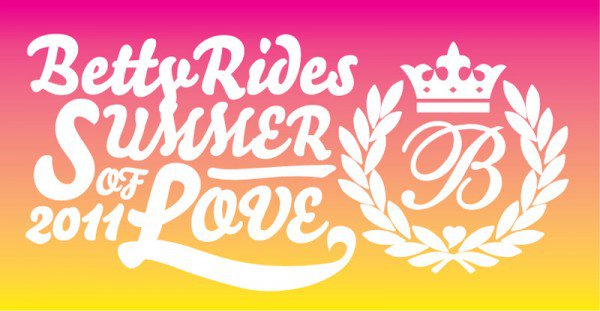 Betty Rides is one of Windells' awesome camp sponsors and each session they put on a special activity for all of our female campers. Windells girls and women have no problem keeping up with the boys at camp, whether they are on hill, in the skatepark, or playing zombie dodgeball, but sometimes it's nice to get away from the fellas and hang out with just girls! This summer is the Betty Rides Summer of Love and each session Betty Rides Night is an escape from all of the boys, where the girls can hang out together, make jewelry, design their own outerwear, eat candy, watch sweet 80′s movies, meet and be stoked to be a girl at snowboard, ski, and skate camp!
During Session 4, Betty Rides is putting on a rail clinic and jam for female snowboarders and skiers. On hand will be Betty Rides pros Danika Duffy and Olya Smeshlivaya. Session 4 campers will get to learn new tricks and compete in a fun, jam format environment for prizes from Betty Rides. The clinic and rail jam is this Saturday, can't wait! Stay tuned for photos and until then, check out the Betty Rides blog.
Windells - BMX. Skiing. Skateboarding. Snowboarding.