Today was just another day in Hafjell. Or, so I thought. But it turned out to be one of the best days I have had since May. Perfect conditions for a perfect shred. -12 celsius, and fresh groomed powder from yesterdays snowfall. I took my first turns in the slopes at 11, but many of my buds turned up around 1.30. I love to ski with people that are better than me, and so I feel truly blessed when I can come up with tricks they do.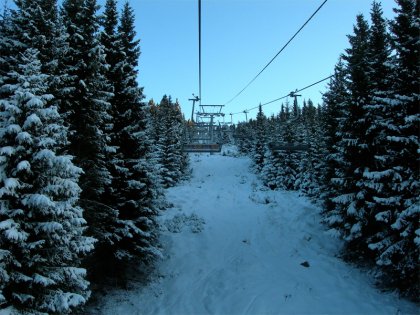 Fresh snow underneath the chairlift.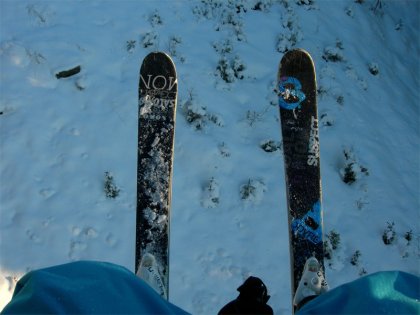 Yes, my allmost worn out Salomon Suspect skis. Got to sneak in a little Dovre sticker there as well.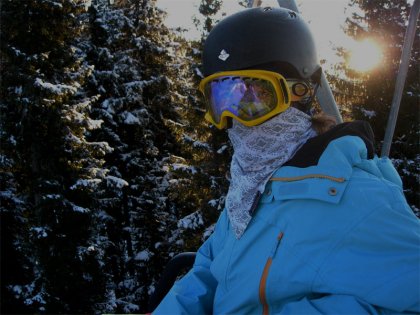 Jens Gunnhildrud, an awesome skier with tons of style. Pleasure to ski with.
Mr.Hamre in well-known style. Today I had tons of energy and rail-tricks in my head.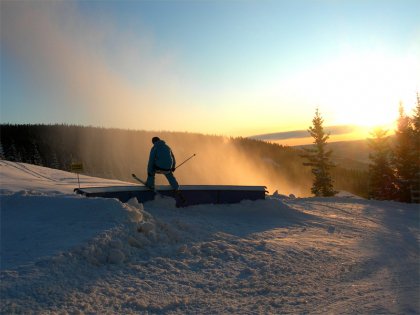 Just like a christmas card for skiers. Hafjell early December. I wish the slopes where endless with rails and jumps like this. No waiting the charlift, just tons of tricks!!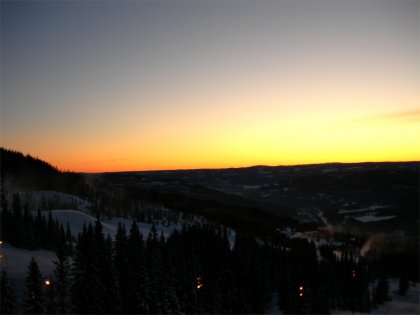 As I said; POSTCARD!
Went to do some trampoline stuff this evening, and now I am slack as a balloon without air… blaaaaah.. Have a good one, tomorrow is just another day in the slopes.