A certain snowboard publication puts out the question at the end of every season. Who had the best park that year? However, as most everyone knows, the best park for a snowboarder might not be the best park for a skier. So why don't we have a poll to see who everyone thinks had the best parkin North America (sorry, Euros...I don't know enough of them to be fair, Canada's lucky I was able to figure some of them out, haha) for the 2013/2014 season.
Certainly there's going to be the heavy hitters:
Park City Mountain Resort (or I Ride Park City):
Utah's park skiing mecca.
Breckenridge:
Home of the Dew Tour and what some say are the best jumps in the US.
Whistler Blackcomb:
Certainly one of the biggest parks in Canada
Mammoth:
It's always sunny in Cali, and Mammoth seems to be no exception.
Sunday River:
With a brand new park "designed" by Simon Dumont himself, how can they not be on the list.
Mount Snow (Carinthia):
An entire mountain face dedicated to park skiing (including the all new "Farm" park), it's considered New England's park mecca.
Keystone:
I mean, it's really not even fair that two amazing parks are as close together as Breck and Key are.
Killington:
Known for being open early, and closing late, Killy is the place to be for some of the longest shredding on the east coast.
7 Springs:
Taking urban park design to a new level.
Copper:
Seriously Colorado...it's starting to get ridiculous now.
Big Bear: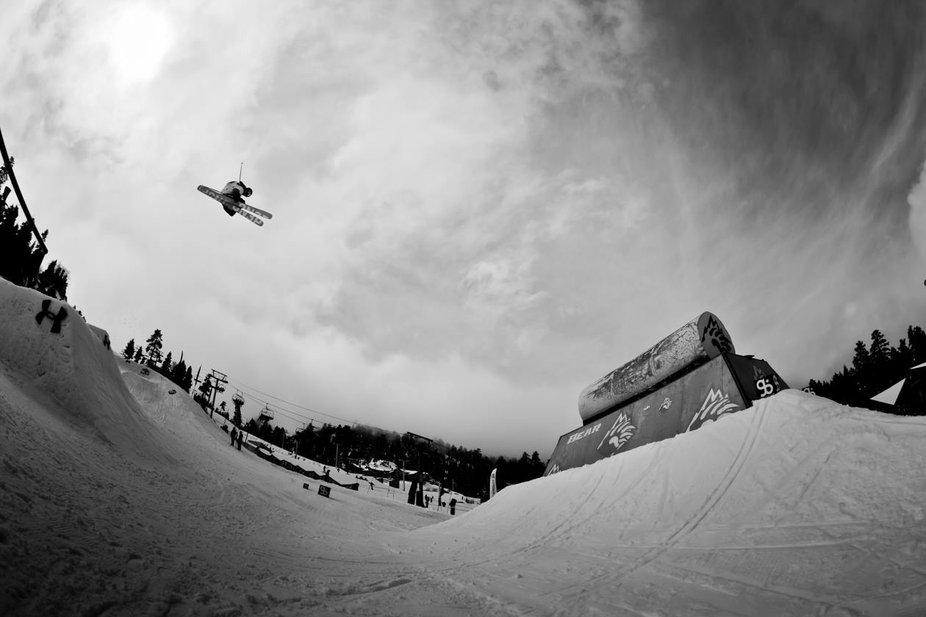 With park features on nearly every trail and events like War of Rails...I'm a moron for not putting this one up earlier.
And then there's the "littler" mountains with a lot of heart (note: not all of these are little mountains size wise...more meaning traffic wise):
Nashoba Valley:
I have no idea what to do with this thing...but it's different, that's for sure.
Brighton:
The east coast vibe at a west coast mountain, what could be better.
Mount St. Louis Moonstone:
Due to popular demand, Blue has been cut from the team and MSLM is taking it's spot.
Sugarbush:
Certainly a creative bunch...I mean who puts bleachers near a park, but not in a way you can hit them?
Mont Saint-Sauveur:
They have an event sponsored by a beer company...need I say more.
The list could go on and on and on...and I'm sure, no almost positive, that I'll piss some people off for leaving their favorite mountain off the list...so go ahead and let your voice be heard in the comments section. What's your pick for the best park of the 13/14 season?
*Authors note* Yes, this article was written by a member of a park staff....and no, my employers mountain is not on the list...gotta keep it non-bias, ya know.