Photos and imagery have become such a common feature of today's society that they are often overlooked. Many ski photos and videos are now taken with just the click of a button on a phone. Many claim to be photographers but few are artists of the craft. Those that are, often find themselves the forgotten parts of events or stories. Behind The Lens is an attempt to remedy that.
Our first instalment comes from the legendary park shoot known as KimboSessions. Some great upcoming photographers had the chance to shoot the event in Klappen earlier this year. Among them were Martin Axell and Petter Johansson, who have been putting out some awesome content from the event over the last few months, so we took some time to speak with a couple of these wizards of the camera.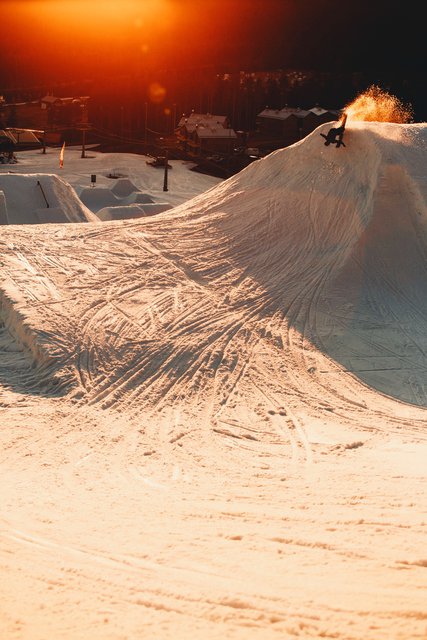 Photo Courtesy of Martin Axéll
First up, Martin Axéll, a 19 year-old from hailing from Sweden. I was really drawn to some of the photographs that Martin has put out from the sunset session at this year's KimboSessions. The lighting was incredible and he captured the moment beautifully. I would be lying if I said I wasn't jealous of him getting to shoot such a perfect scene.
Martin began his photographic endeavors at the young age of 15, shooting on an iconic Canon 600D or T3i. He started out filming his friends skiing for a few seasons and soon began pursuing photography instead of cinematography. Martin's roots began to grow in the Swedish ski scene when he moved away for school.
Photo Courtesy of Martin Axéll
"I moved to a village called Malung and went to class with some of the guys I most looked up to in Swedish skiing including Hugo Burvall, Niklas Larsson Zakrisson, Max Jonérs, Hugo Atterlid and others." Axéll, says. "I graduated from high school in 2016 and moved back home for the summer. That summer I really started to focus on my photo work, I quit filming and put all of my time into photos. I saved up and purchased a full-frame camera after that summer."
Axéll had the pleasure of growing up with some of the greatest up-and-coming skiers of our time, and that gave him the chance to break into photography. "3 years ago I got the opportunity to go to Creation Nation with Johan Niemi and Niklas. Kim had been invited as well and because we skied the same hill and we had said hi sometimes on the slopes we decided to go together, Martin tells me. "We hung out at CN for a few days and when we hoy home Kim wrote to me and Niklas and asked if we wanted to come join that years KimboSession"
"I've had the honor to shoot Kimbo every year. It's been amazing to be part of the event over the last 3 years and I'm hoping for many more."
Moving forward, he mentioned that he plans on expanding his photography portfolio by shooting more powder and big mountain skiing for this upcoming season. You can find Martin Axéll and his work on Instagram at @martinaxell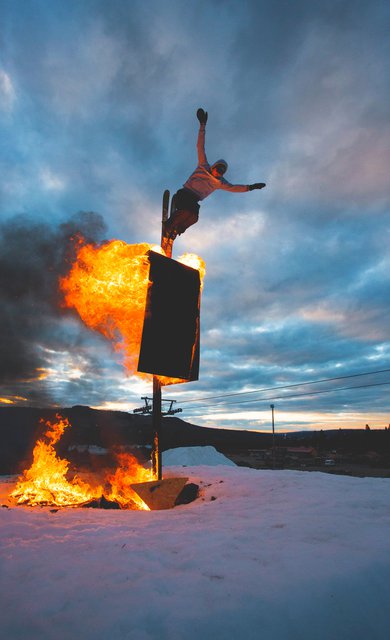 Photo Courtesy of Martin Axéll
Also killing it behind the lens, was another Swede by the name of Petter Johansson. He grew up, and currently, lives in Älvdalen, a small town in central Sweden. Petter began pursing photography in late 2008 at the local ski hill. Coincidently, he grew up skiing and taking photos with Kim Boberg, because they are from the same town. Today, Petter is 30 and is still living in Älvdalen, working full-time as an electrician.
Photo Courtesy of Petter Johansson
Petter loves to shoot as much as possible when he is off the clock, and stacked some bangers shots during the filming of Kim's latest movie, Airea, which dropped yesterday. It only makes sense that he would be at KimboSessions as a photographer too, that's what friends do, right? Currently, Petter is looking forward to another ski season and the photos to follow as the snow begins to fall in central Sweden.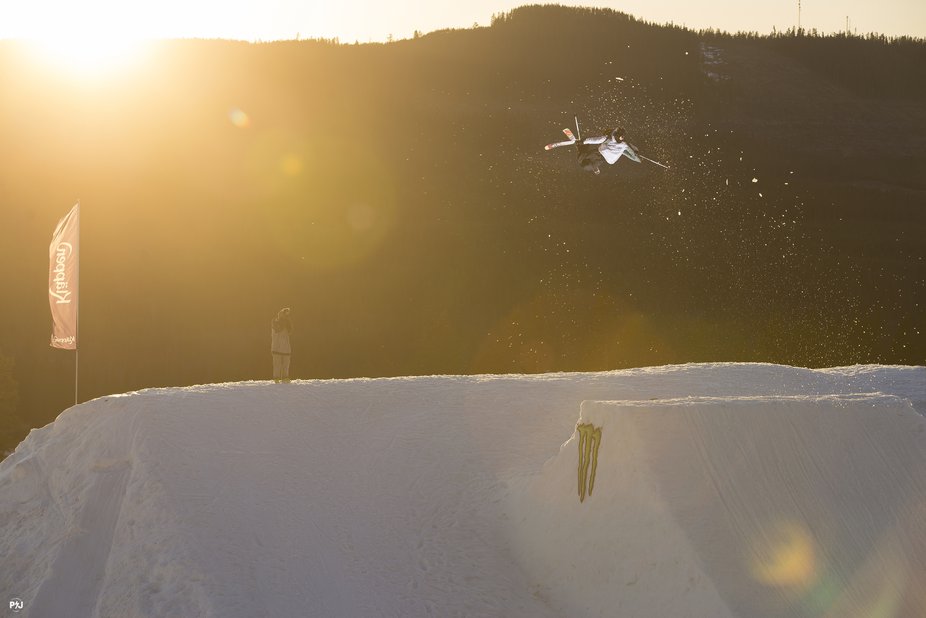 Photo Courtesy of Petter Johansson
You can find Petter Johansson and his work on Instagram at @pettttter and online at pjfoto.se