My story is not out of the ordinary, I learned to ski when I was around 8 years old. When I say learn, I mean learned to bomb 200 vertical foot hills. A year later, I snagged my brother's old snowboard, and set off to be like him. My first day, he instantly took me away from the bunny hill and made me join him on something more intermediate- he said otherwise he'd leave without me, and I didn't want to face the day alone. This mentality eventually led me to the park; shred groomers alone or hit park like my big brother? The choice was obvious. I progressed pretty quickly, always striving to keep up with him and the boys.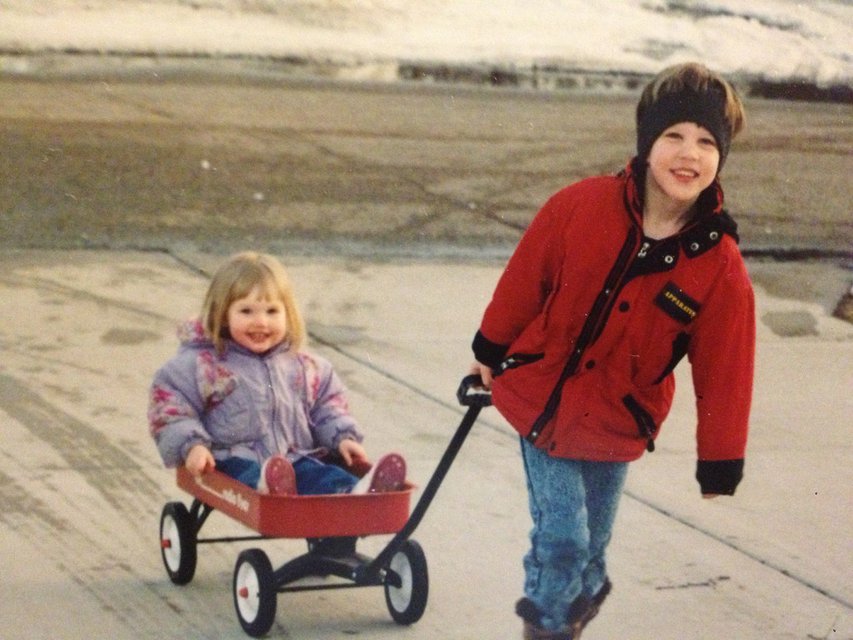 Big bro Andy, pulling me around since 1994
Every Friday night from 4th to 8th grade I took a bus out of the city a couple hours to a little hill called Powder Ridge in Kimball, Minnesota. These trips gave me the chance to shred weekly and teach my peers, but most importantly, they gave me a best friend. We were the two girls who could make it down the hill without sitting on our butts, and we were the two girls going into the mini terrain park and riding over boxes, or hitting little jumps. Naturally, we flocked together and became 'snow sisters'.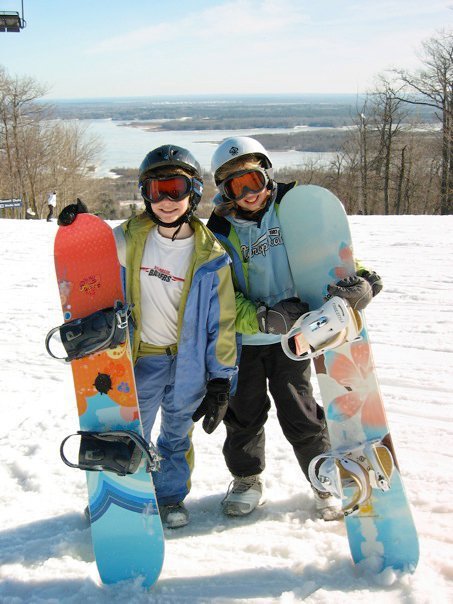 Ellen and I at Spirit Mountain in 2005
She's still my favorite person to ski with (and best friend) to date. Over the years we've made a plethora of decent, but mostly embarrassing edits. Building backyard set ups in the middle of August and stealing snow from local ice arenas, weekend trips all over the state of Minnesota, flirting with cute boys on the chairlift, and spending Friday nights on Newschoolers- we've been through it all together. We've always pushed each other to become better riders, so if one of us lands something new on a jump or rail, the other better step up her game.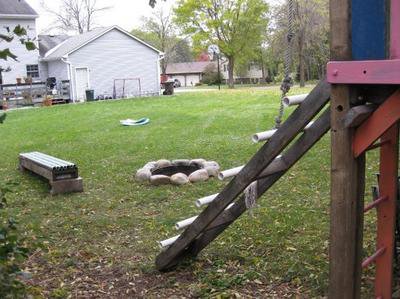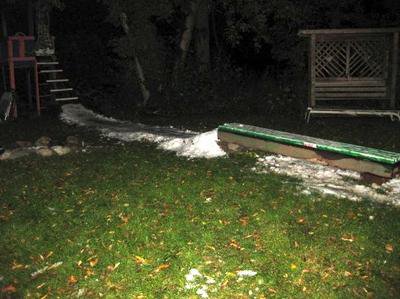 One of our sketchy backyard set ups
On a windy Presidents Day weekend in 2011, they closed down the park. We got bored and decided to rent skis. I'm hesitant to share this edit- but it's a classic, so I'll throw it in here.
A couple months after that I bought skis, and you could say now, three years later, we have fully transformed ourselves into "Wanky Two-Plankers". No matter where you come from, how often you ski, who you ski with, or even whether or not your good at it, the sport boils down to one simple principle. Freeskiing is about adventure; it's about getting out on the hill, being happy, and having fun with your best friends. It's where I found my best friend, and where I have found community years later.
We all have the people in our lives who have helped shape our love for the sport we hold closest to our hearts. So thank you Mom & Dad for bringing us up to Duluth every weekend to shred, and for funding my hobby until I had the money to do so myself. Thank you to my big bro Andy, and all the boys who have pushed me to send it and progress throughout the years. Thanks to all my new friends, and thanks to all my old friends who I've skied as little as a day with- you're part of my story. Finally, thank you to my best friend, Ellen. I wouldn't have the love for this sport that I have today if I you weren't alongside me every season being idiots on the slopes, you're the best.
There was not a single edit that drew me to freeskiing, or an athlete I strived to be like, but rather a collection of experiences that allow me to say, "I am a skier".
--EA