Do you have some bangin' ski clips but no sponser? You're in luck! Pornhub, a web distributor of pornography, is looking to join the world of extreme sports.
Pornhub has launched a worldwide contest in search of xxxtreme athletes to sponsor for the upcoming year. The application is available online from November 1st to December 1st for both individual athletes and teams comprised of those 18+ of age. The contest is easy to apply to. All that's needed is a photo, social media links and a short 250-word paragraph of why you should be sponsored. Creativity is highly encouraged, and freeskiing makes that too easy. Other extreme sports look tame compared to McConkey's nudity lapses or Vahalla's iconic nude scene.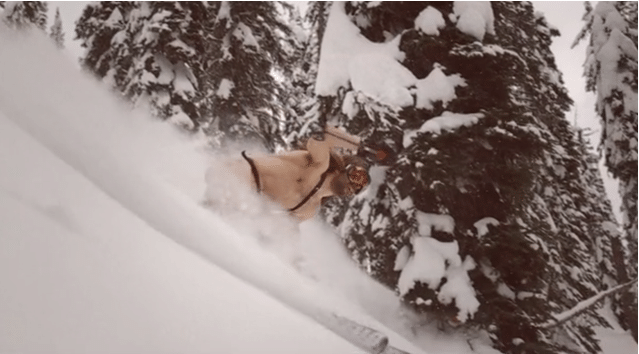 Gettin' deep in Vahalla!

Corey Price, Vice President at Pornhub said in a statement. "We encourage all eligible athletes to apply and are excited to see applicants express themselves through action, speed and high levels of physical exertion. We're very much looking forward to going the distance and scoring with the winning team."
Innuendos aside, this actually sounds like a relatively decent opportunity for skiers with a good sense of humor who are in need of a sponsor. The winners will have their sport expenses covered for an entire year, as well as Pornhub branded uniforms and gear.
Still interested? Click here to apply.