BANFF-LAKE LOUISE, Alberta, Canada – The winners of Banff's Next Top Model have been announced!  Congratulations to the Bell family.
 
Lucy and Brian Bell, from Toronto, Ontario, won the judges over with this photo of their daughter Julia.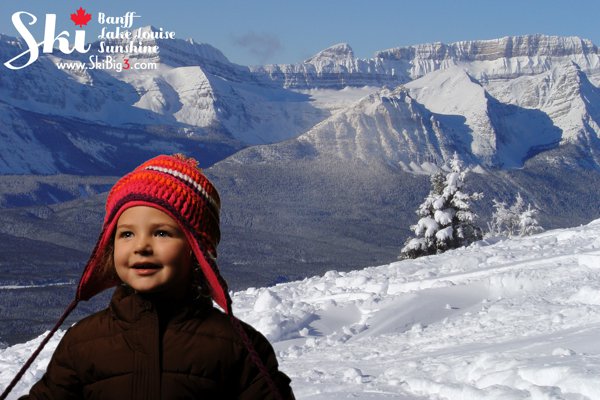 The two year old stole the show as the cutest skier around, and her parents couldn't be prouder.
 
"I'm so excited," said Lucy. "Banff-Lake Louise is where we always wanted to go! Julia enjoys the winter and loves the snow".
 
All three family members will be flown out to Banff-Lake Louise for a ski vacation of a lifetime, and a photo shoot at Mt. Norquay, The Lake Louise Ski Area and Sunshine Village.  They'll then be featured in one of Ski Banff-Lake Louise-Sunshine's (SBLLS) advertising campaigns.
 
"The Bell family love skiing, and have an energy and passion which really captures what Canada's Protected Playground, Banff National Park, is all about," said Dan Markham of SBLLS.  "We're excited to have them show off our three ski resorts." 
Hundreds of skiers and boarders of all ages competed to be crowned Banff's Next Top Model at the Toronto Ski, Snowboard and Travel Show last week. The competition was organized by SBLLS as part of their annual sales presence at the Show.  Contrary to typical model searches, the search was centered around people who love to ski or board and live to have fun.
 
The Toronto Ski, Snowboard and Travel Show was held at the Better Living Centre, Exhibition Place, Toronto, on October 15-18, 2009.  The show is an annual mecca for snow enthusiasts, with the industry's top companies showcasing the biggest and best for 2009-2010. 
 
For this competition, wanna-be models posed in front of a "green screen", later to be superimposed against a shot of beautiful Banff-Lake Louise's snow covered mountains.
 
Ski Banff-Lake Louise-Sunshine would like to thank all those who participated and look forward to seeing everyone next season at our Banff's Next Top Model 2010 auditions!
 
In the meantime, the snow is coming, so dust off your equipment and wax your skis or board - we'll see you on the slopes soon!