Thanks to Line MC Paul Mikkonen, who spent 24 hours driving me around, I had the chance to spend last Saturday at the world famous, yet mind bogglingly remote, Backyard Park in Savitaipale. The park is the subject of more NS threads and the location of more top rated pictures/videos than most major resort parks in the world. Yet there is no lift in sight and no ticket required. In an industry so dominated by money, it's pretty refreshing.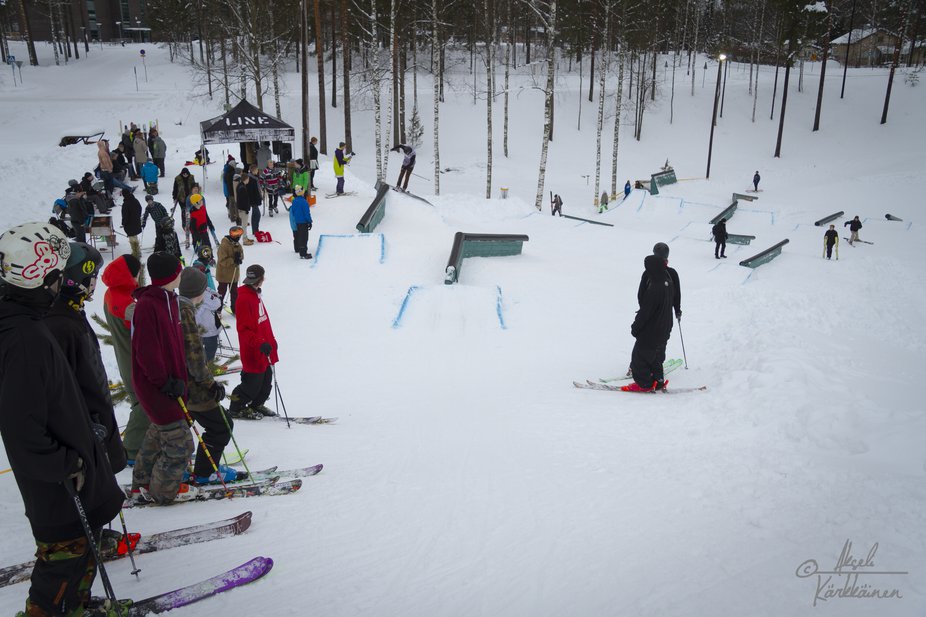 The park itself is a product of many hours hard work by founders Tommi 'T-Dog' Niemi and Mikko Joukainen. On a typical day only 5-10 and the only rule is if you ride it, you shape afterwards. It's only about the size of a basketball court but it feels a bit like a skatepark in that you can hit the features in pretty much whichever order you like. In fact it might be the most fun park I've ever ridden.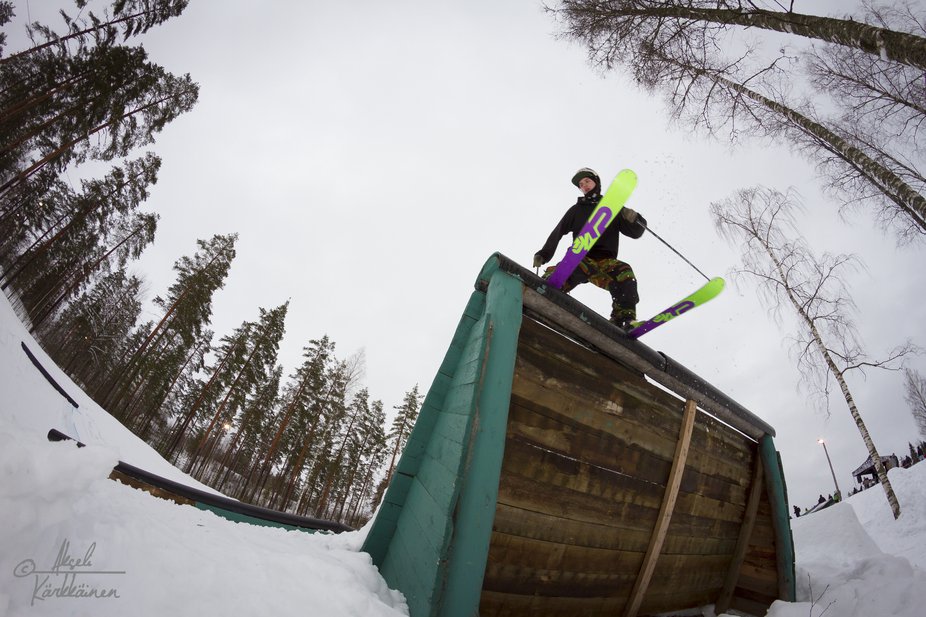 On Saturday rather than usual 5 locals, give or take 100 skiers descended on the boys' creation and threw down. Notable attendees included Kalle Leinonen of Nipwitz and Juho Kilkki of Real Skifi, but every one of the riders, who had travelled from all over Finland to be here, was seriously good.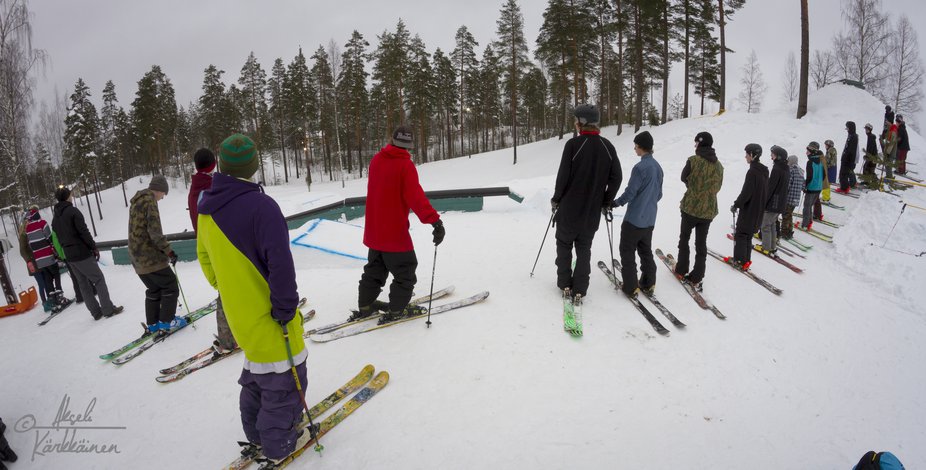 The whole event epitomized the freedom that 'freeskiing' supposedly exemplifies but so rarely actually exhibits. Despite the park being absolutely packed, there was no snaking and despite not understanding a single word of what anyone was saying unless they made a point of speaking English to me, I'm pretty sure not a single word of hate was uttered the entire day. People just chatted, chilled and lapped the park, occasionally stopping to take a look at the 2016 Skis on display from event sponsor Line or cook a sausage/warm their hands on the free for all barbecue at the top of the park. Meanwhile DJs kept the party going and through the day the level went through the roof.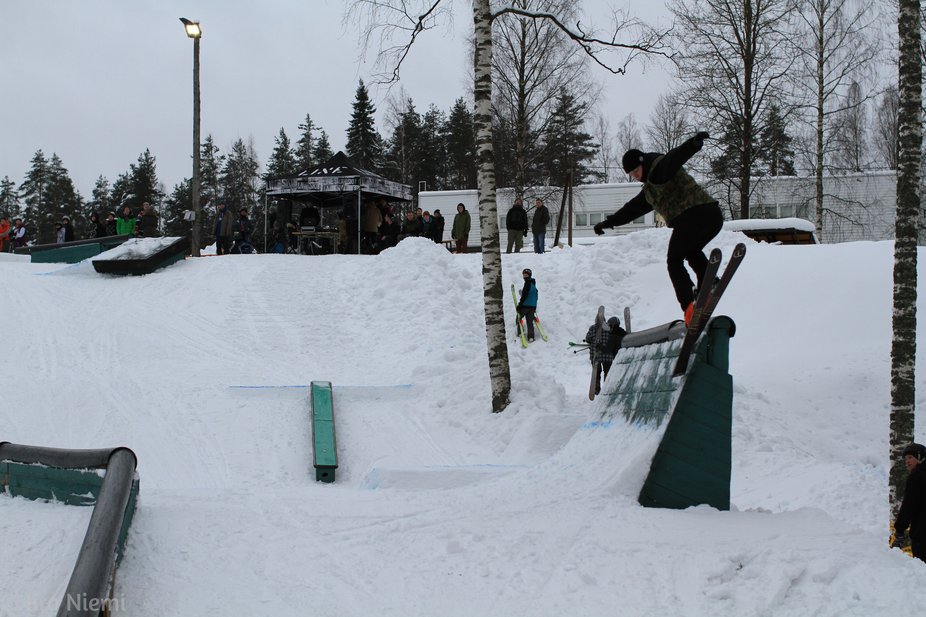 And at the end of it all I'm fairly sure nobody actually 'won'. There were some prizes from Line and Saga handed out to guys who had been throwing down and as darkness fell, everyone slowly drifted home stoked they'd had the chance to be there. As for myself, I stayed for another 3 hours or so, lapping the park under the lights with Juho, Kalle and Paul. I managed to shoot a few clips of Juho lapping the park, and he got all his shots first try which was good, because I didn't really feel like working. The park was so much fun I was determined to make the most of it. I haven't skied much park so far this winter but now the stoke is back. It's just a pity I won't get to spend more time at the Backyard Park.
http://www.newschoolers.com/watch/755304.0/Juho-Kilkki---Backyard-Park
And for some reason unknown to me the police showed up, but the legend that is Tommi made them go away again