The BRITS kicked off in spectacular style today at The British Halfpipe Championships with an outstanding standard set by both the boys and the girls with James Machon and Emma Lonsdale taking home the gold.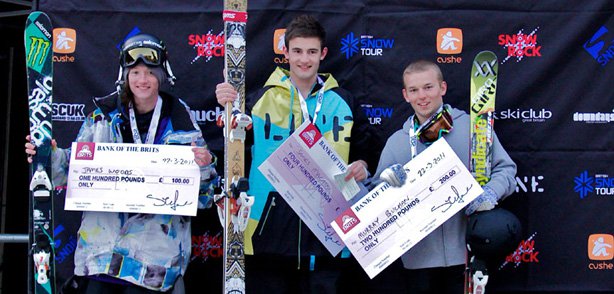 Perfect bluebird conditions and the rocking music amped the crowd and got competitors? adrenaline pumping. The Halfpipe was perfectly shaped and in mint condition; said MC Pat Sharples; ?The standard of the freestyle this year is of a whole new level,? and with a VIP contender of James Woods, fresh from his victory at the European X Games, anticipation was high and the crowd were eager for action.The girls were first up dropping two runs with the best score counting. And what a performance they put in; throwing ally, mute and nose grabs. But it was seasoned competitor Emma Lonsdale who grabbed gold with her big and stylish switch 3?s. Taking second place was Beanie Milne Home, who was going huge out of the pipe, pulling simple but styled tricks. Katie Summerhayes took third place with her seamless 540s.Emma Lonsdale quoted: ?Today was amazing. The pipe and the weather were perfect.?The boys were up next; ?laying it down on the line? as Pat Sharples commented. First place went to James Machon for his seriously huge back to back 9?s, spinning both right and left setting the pace for the others. He impressed the judges with an assortment of tricks, pulling flat 5?s, Switch 7?s and a 7 tail grab. But it was Murray Buchan who pulled the top trick of the day with an unbelievable twelve on his second run. ?Murray lost a lot of speed on his other tricks, otherwise he might of had a chance of taking gold,? commented judge Jamie Cameron. James Woods took third place for his fluent flat 5, switch 5, and huge flair. Tyler Jay Harding, aged just 14, also got big props for his 9?s, 7?s and flairs.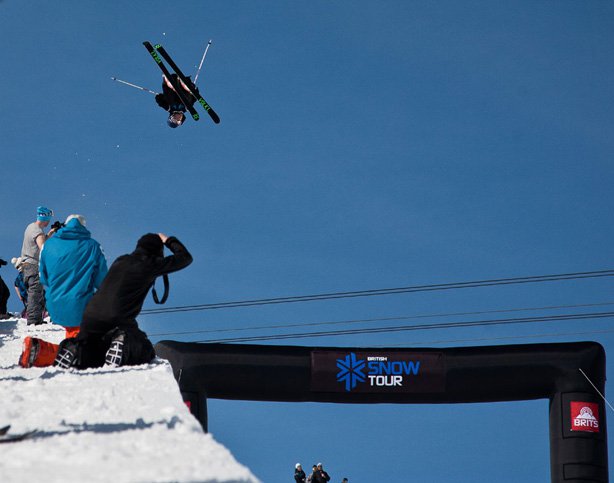 James Machon Quoted: ?I think today was the highest level at the BRITS in Halfpipe that has ever been and everyone threw down good runs so I just happy to take home goal because it?s a repeat for me because I?ve won it for the past three years now. I was feeling confident and relaxed and I just wanted to have fun today so I?m really stoked.?British Halfpipe Championships Results Men Women 1st James Machon 1st Emma Lonsdale 2nd Murray Buchan 2nd Beanie Milne Home 3rd James Woods 3rd Katie SummerhayesMore Ski Videos >>Related posts:British Invitational Big Air Championships @ Metro Snow Show http://www.britishsnowtour.com ...The British Snow Tour Invitational Championships At The Metro Ski & Snowboard Show The British Freeski Invitational Championships took place on Friday evening...Scandinavian Big Mountain Championships 2011 The Scandinavian Big Mountain Championships 2011 will take place in...