Magnus Graner announced yesterday (9/5) that he would be parting company with Oregon based ski company, ON3P, after eight prosperous years as a team rider and creative force for the brand.
Update: Magnus Graner Joins 1000 Skis:
Today (9/6) it was announced that Magnus Graner will be riding for the Swedish brand 1000 skis - confirming the widespread forum speculation (well done detectives). He made the announcement via 1000skis.com, the brand's Instagram, and his personal Instagram channel.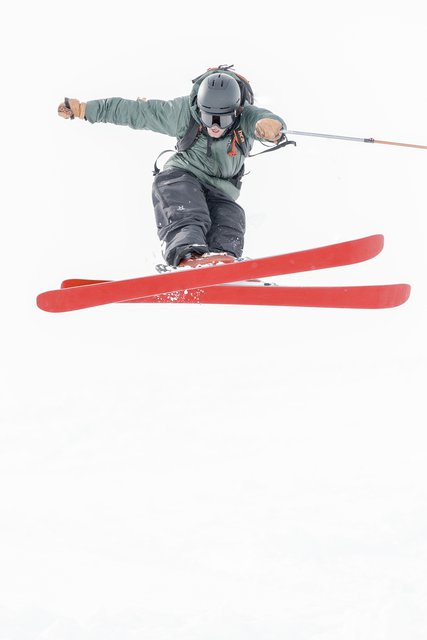 Magnus flashing the all red 1000 Skis
More info is set to follow about the rest of the 1000 Skis team, as alluded to by the team announcement section of their website:

We're stoked that Magnus has found a new company to provide him with sticks to keep swerving on. A brand with a mission to be transparent, sustainable and make by skiers for skiers. We can't wait to see what the visionary mind of Magnus Graner can come up with paired with this exciting ski startup!
_
Magnus & ON3P
Magnus Graner burst onto the scene following his 2013 Level 1 SuperUnknown win and he's been growing as a rider and film maker exponentially since - as one of the founding members of prolific collective The Bunch. Magnus was first seen riding the Oregon brand in Level 1s 2014 offering Less - having been unsupported by a ski company when he won SuperUnknown X. Magnus and ON3P have been seemingly synonymous ever since.
Although, rumours have been circulating for some time that Magnus has moved on from the Portland-based company, the confirmation of this departure will come as a shock to many. We are going to take a little bit of a look back at what Magnus and ON3P have achieved over the years and celebrate for one last time a match that seemed to have been made in heaven.
It won't come as a surprise to many that one of ON3P skis for many winters have been the Magnus' pro models; originally released as just the Magnus (at 90mm underfoot) then as the Magnus 90 and 102. As it stands, the Magnus models are off the market, though the Forster Meeks Crushin' Cans model is available on the Magnus 102 platform. We're hoping to see some more pro-model top sheets from the company soon.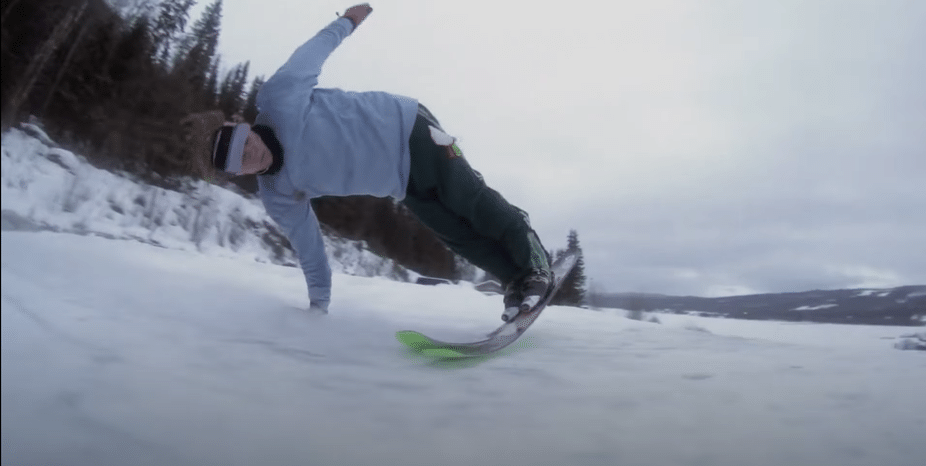 In 2017 Magnus won X-Games Real Ski and he showed the world just what could done on his pro model
Magnus has had a huge influence on ON3P, off skis as well as on them. During his seven years with ON3P he picking up riders for the team - such as Jake Mageau and Krypto when they were flying under the radar - showing a keen eye for talent and helped to grow the team into the unstoppable force it is today. He was also instrumental in helping to shape the brand's image through directing rider support and producing team content such as the hugely successful ON3P (1-5) films.
It seems fair to say that signing Magnus Graner to the ON3P team was a catalytic moment for both brand and rider as Magnus' influence spread through the brand and as he began to push ON3P onto the course that would lead them to be hugely successful in the freestyle area of our beloved sport.
Magnus posted to Instagram to announce the leave with cut of some of his times with the brand, his closing statement is in the post's caption:
https://www.instagram.com/p/CTcl4cijf11/
We reached out to Scott Andrus, founder of ON3P skis, to get his take on the move, this is what he had to say:
"It is a bit unusual for me to be asked for my thoughts on anything like this. I would say that the fact I - a guy who started a ski company in a garage - am being asked to expound on my friendship with a shaggy haired skier from Sweden I met on a whim so long ago I cannot remember what year it was - gives a bit of insight into how meaningful both our personal and professional relationship has been.
When you are getting older as I am - and have worked with a large swath of people - it becomes even more apparent how rare those with vision and the drive to fulfill that vision are, and clearly Magnus falls into that category.
It's been rewarding to work together for as long as we have, just as it will be rewarding to watch him in a new endeavour with a fresh set of challenges and goals.
It's never easy to see friends move on to something new, but we're all excited to see Magnus excel in his new opportunity - both as friends and as skiers."
We're excited to see what both parties do moving forward as it is clear they have both influenced each other hugely on their respective journey's to this point. With luck we will see both Magnus and ON3P both go from strength to strength this coming season.