What an AWESOME day at the Brim! The conditions were great and the sun was shining brightly...spring skiing at it's finest!We still have LOADS of snow left on the slopes and the days in the season are winding down so don't miss out, join us tomorrow for some "down" time.All photos were taken TODAY March 19th 2011 at BRIMACOMBE!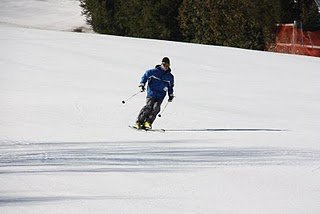 The freestyle skiers and snowboarders were throwin' down hard in today's BIG AIR competition. I'll most more pictures and the results tomorrow, but here are a few to tide you over...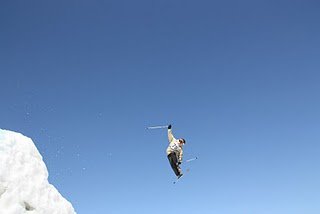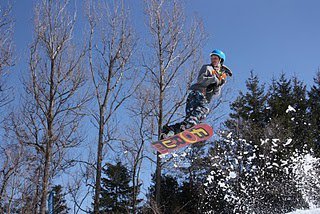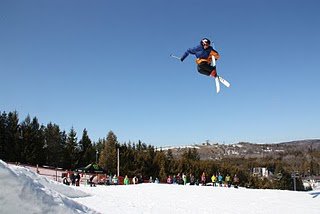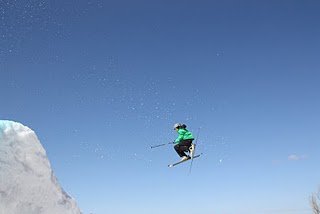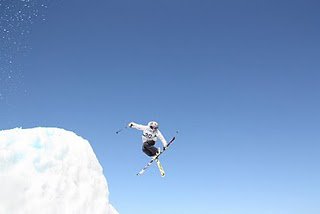 REMAINING HOURS OF OPERATION FOR THE 2010/11 SEASONSpring may be in the air, but there's still time to enjoy the snow at Brimacombe!Brimacombe will be open as follows, for the remainder of the season:Sunday, March 20 9:00 a.m. to 4:30 p.m.Wednesday, March 23 9:00 a.m. to 10:00 p.m.Saturday, March 26 9:00 a.m. to 4:30 p.m.Sunday, March 27 9:00 a.m. to 4:30 p.m.Beginning Wed, Mar. 23, enjoy reduced full-day lift ticket rates!? Adults/Students $35? 13 & Under $31? 5 years & under $5 (when accompanied by a paying adult)On March 23, 26 & 27, Brimacombe will operate the Standard Chair, Magic Carpet and Bowl Chair only. No trails west of Flyer will be open.* All night passes will be accepted on the evening of Wednesday, March 23.All dates are, of course, weather dependant.Always check our website, or call the snowline (905-983-7669) before heading out! ***THE EVENT YOU HAVE ALL BEEN WAITING FOR IS FAST APPROACHING!
Immediately following the Puddle Jump we are proud to announce a FREE CONCERT featuring local rising stars ELEVEN PAST ONE!The rock-pop band from Bowmanville, Ont., formed in early 2007. Brothers Daniel Richter, Stephen Richter, and Joey Richter, along with Steve Patenaude and Nathan Meima, have performed in Canada and toured throughout the United States performing their debut album, The Ultimate Catch.Join us as we say good-bye to another FANTASTIC season at the Brim.It was another day in Paradise, Cheers,Mark