This summer I went to New Zealand and discovered a liking for
sheep. At first I thought they were weird looking animals but by the
time my trip ended I realized how sweet they actually are. I saw male
and female sheep, I saw shaved sheep, I saw a little brown sheep with a
black nose, I saw a little brown sheep with a white nose and I saw
sheep with yellow and blue noses. I even chased sheep but didn't catch
them, but in the end I think they liked me.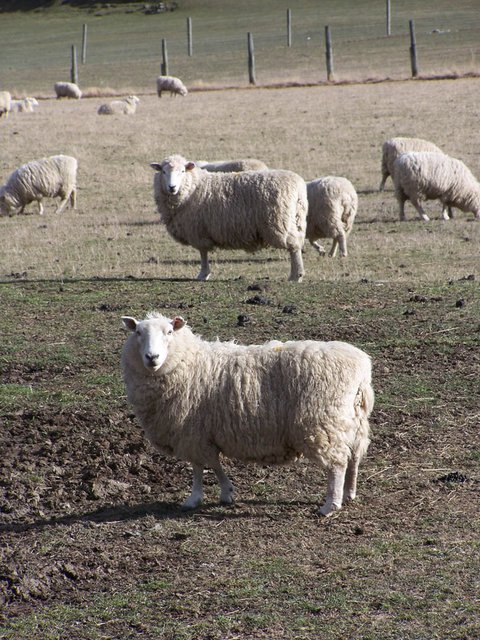 Also while in NZ I went (snow) park skiing. The mountains were
huge, but the ski mountains were small. The bars were fun but the beer
was expensive. The people were as nice and sweet as the fruit.
Snowpark, NZ
    Besides skiing I also traveled a bit. I went to Queenstown which
should be named the adrenaline capital of the world. They've got it
all: skydiving, paragliding, bungee-jumping, 4-wheeling, hang gliding
and even things I've never heard of like sky swinging, where you sit
in a harness pull a cord and go flying through the air 400 meters over
the city. I stuck to the souvenir shopping because my body was so soar
from skiing that it hurt when I sneezed.
    My last day in Queenstown I took a bus to the Fiordland National
Park and Milford Sound... WARNING: do not look at these photos if you
get jealous easily, you might resent me for some time. :) It was crazy
driving through the sheep- filled, quaint country side right into an
intensely green rain forrest and then seeing huge jagged snowy
mountains and winding up at the coast where you could see seals and
waterfalls. in- san- ity.