Word by Max Boulais
Photos by Francois Kimpton & Pawel Dziob
Halloween weekend saw the first ski contest of the season in Quebec go down. The SMF tour is usually a snowboard contest that has various stops throughout "La Belle Province,'" but with Axis hosting the Ste-Dorothé stop, we managed to put pressure on the organizers to get the skiers right up in the action. The contest format was a one-hour jam session followed by a best trick contest where each competitor was given two hits out of 2 hits for each competitor.
The set-up was based on scaffolding and consisted of a flat-down-flat and a down bar.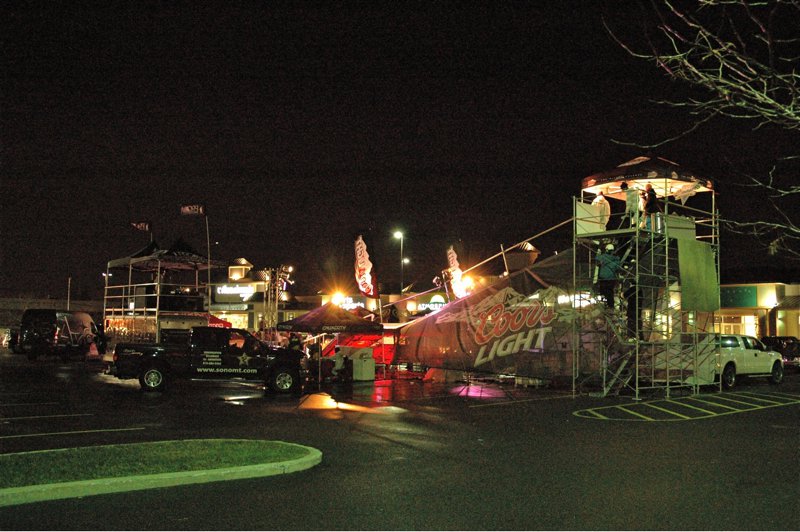 Riders from NSF Productions' new film Brand New Day were there throwing down for the first time this year, including Axis rider Martin Boulais, who threw down some nice and solid 270's in and out of the down bar.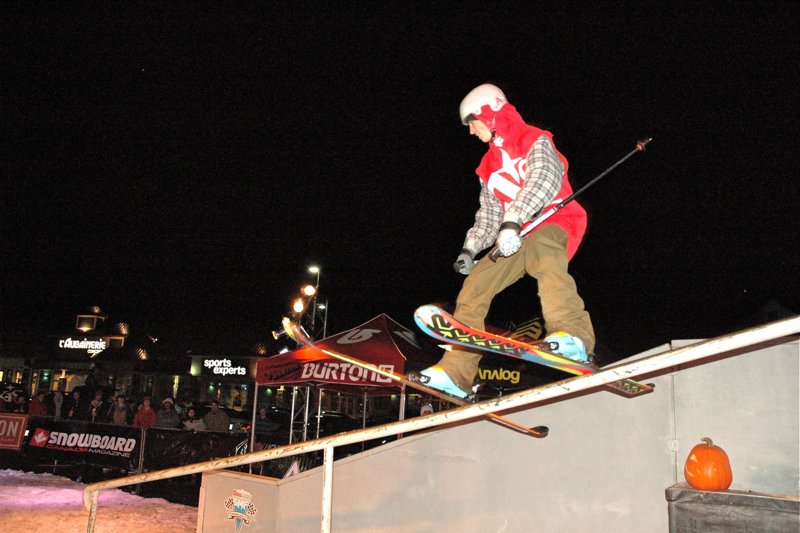 Martin Boulais
Dom Laporte was the only rider hitting the set-up switch. As a matter of fact I don't recall seeing him go down the sketchy in-run face forward. His wide bag of switch tricks went all the way from switch lips 450 out to switch lip 270 in.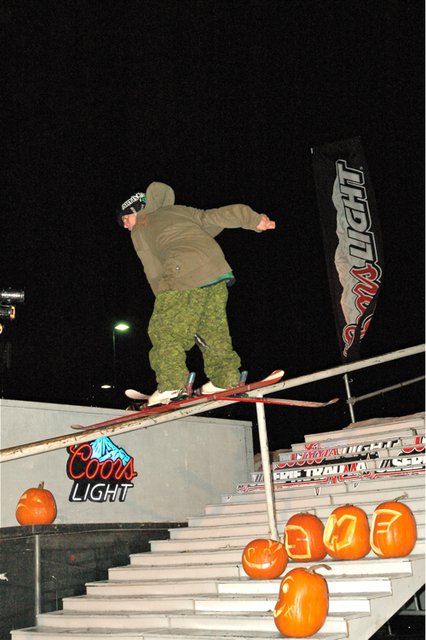 Dom Laporte
Second place finisher Antoine Mayrand also showed some good skills all night long.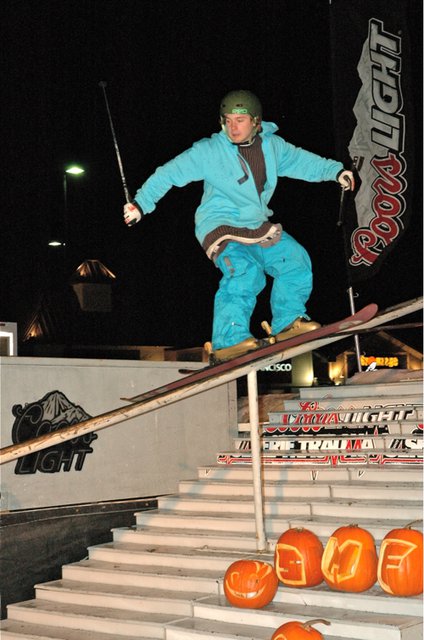 Antoine Mayrand
But in the end, first place finisher Hugo Pelletier got the best of it on his second hit, stompinga lip-in, switc- up blind 270 out; locking him down $250.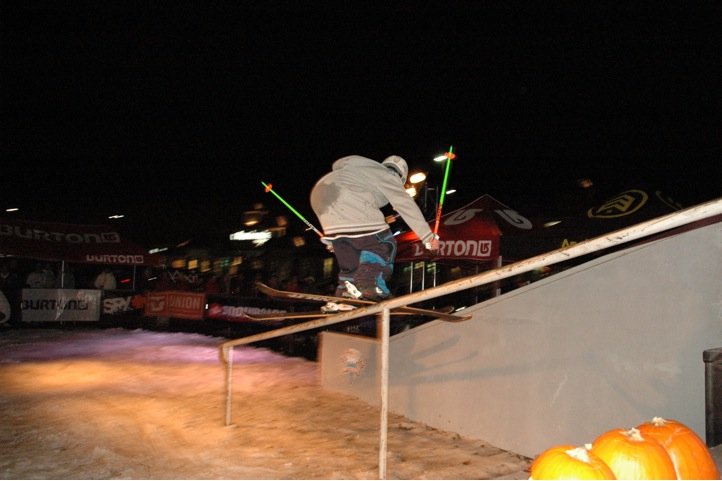 Hugo Pelletier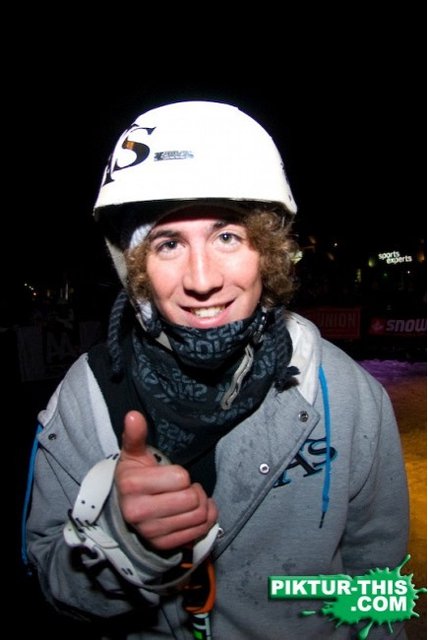 Hugo stoked on his first place victory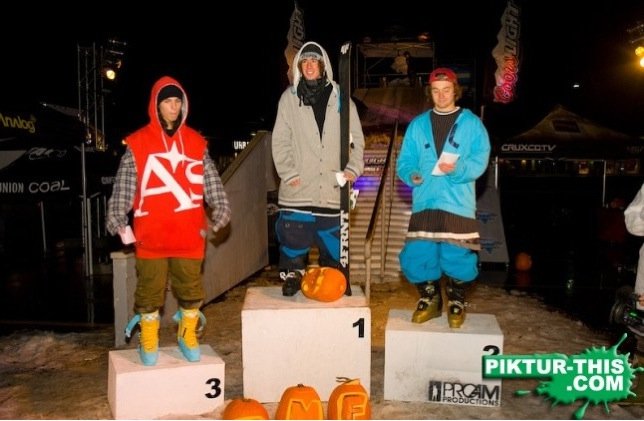 Martin Boulais (3rd), Hugo Pelletier (1st), Antoine Mayrand (2nd)