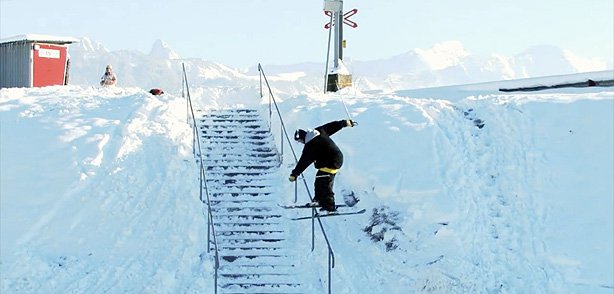 My fingers are typing so fast that I'm pretty sure I'm wearing the skin down to the bone here. I'm crawling out the door just so I don't miss my train home. I'd be a fool to head home without posting this up though. I have to be safe in the knowledge that you've been delivered the latest full film of the week and it's delivered in the shape of Crewstacez.
Teaming up with Awone Films, Crewstacez have created this latest film called OMG. You may remember the teaser that we had up on Ski Union a little while ago. It's the second movie they've produced together and from the looks of it, we're going to see a long marriage. It's the best shots of 2011 with some delirious moments and unexpected editing. 100% sponsor free (not what you see a lot of these days) and they love to focus on what makes freeskiing so enjoyable.
It's a nice little gap filler for a Wednesday evening.
MPORA Action Sports
Related posts:Crewstacez..Getting Deep… Crewstacez utilise whatever fresh snow there has been at the...
Crewstacez Above Clouds Begining of the year edit from Crewstacez, as they find...
Crewstacez Mixtape 2009 Crewstacez bring us their Mixtape for 2009 More crewstacez Ski...