Words by Marc Vertesi
The Awone Films crew is based in southern Switzerland, and each year we try to make about a movie about how we ski. Over the past few years, we filmed with Crewstacez, but they became old and rusted, so we decided to make a movie on our own, as we did back in the day. The crew is always the same, but this year, everybody got a part.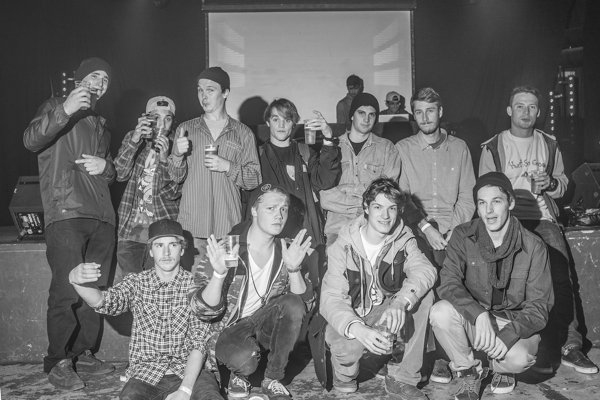 The crew during the premiere in Montreux, Switzerland. Photo by Maxime Genoud
The opening segment goes to Alex Neurohr, who absolutely slayed the backcountry. We had a very snowy year in Switzerland, so we were able to film a lot of powder. We mainly just cruise to stations in middle Switzerland and hike, build kickers or just make some turns.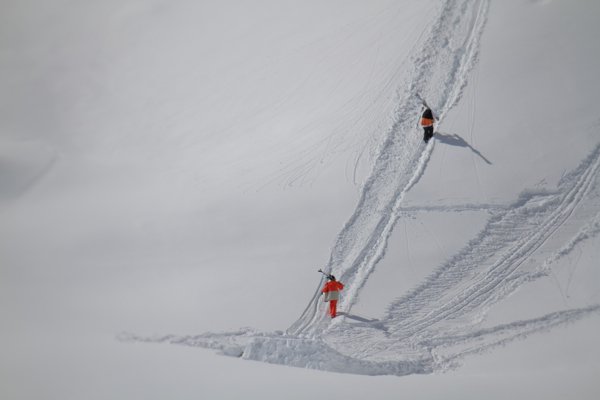 Alex Neurohr and Yorick Fischli, hiking. Photo by Jules Guarneri
But we didn't only film in Switzerland. We also had a couple of trips. The main one was, of course, to the States. We lived for a month in a house in Dillon, Colorado with some friends of Laurent DeMartin that we had the chance to meet. We cruised between Breck and Keystone, mainly filming park with Laurent, Lionel Dupertuis and Alex Chabod. We even did a road trip to Utah, where we met up with the Saga fam and skied at Park City and Brighton for a couple of days, along with visiting Antelope Island, which was absolutely beautiful.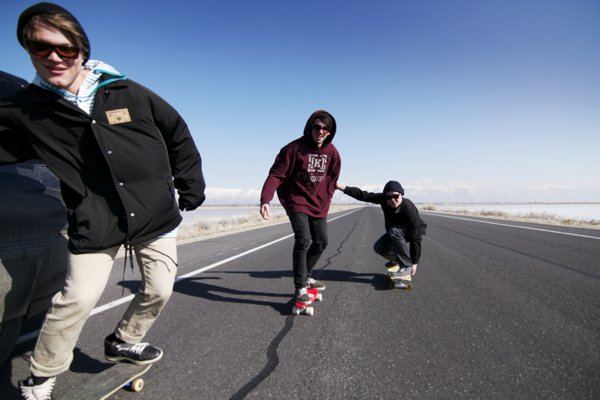 Laurent DeMartin, Alex Chabod and Lionel Dupertuis cruising on Antelope Island. Photo by Marc Vertesi
After coming back from this trip, we shot a lot of urban and park. We had awesome support from our home hill, Superpark Crosets, as we were able to go to the park and design features we wanted. We had an awesome shoot on the kicker, with the Dents Du Midi in the background.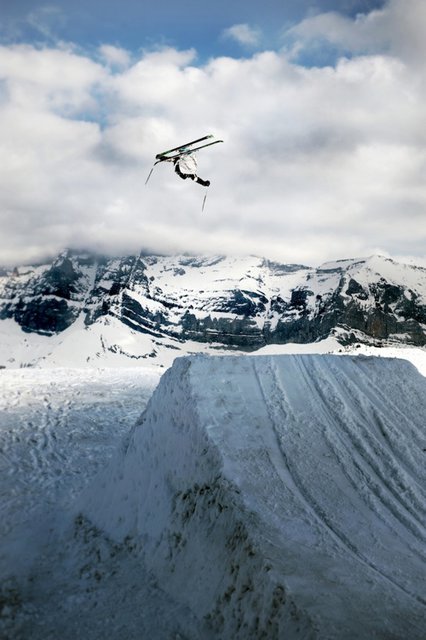 Laurent DeMartin, flat 5 blunt in Les Crosets. Photo by Christophe Voisin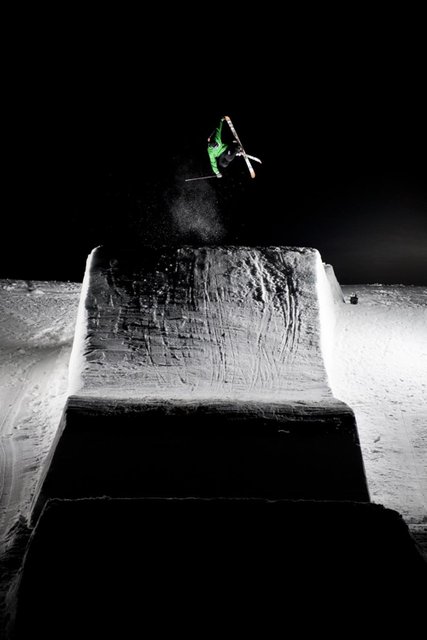 Alex Chabod with switch 5 blunt on the "lasagna", which got him the cover shot for our movie. Photo by Ruedi Flück
I don't think I need to say too much more about what we've been doing, since it's all in the film. We tried to keep as much variety as possible. Every rider chose his own song and we sat down and put ideas together, which lead every part to be unique and personal. We'd like to take the time to thank everybody who got involved. We are really thankful of everything we got. We hope that you'll like the film, and that it will get you stoked. That's what drives us through the winter, the stoke and laughing.