http://www.facebook.com/event.php?eid=177670668934&index=1
Rossignol's U.S. office is giving away one of Xavier Bertoni's S4
training skis from the Winter X, signed by team riders Kevin Rolland
and Xavier Bertoni. It's one ski, not a pair, to hang on your wall like
the trophy it is.
HOW TO WIN:
Step 1: Post the gnarliest, styliest, gangsterest, hugest shred photo you got onto the
AUTOGRAPHED ROSSIGNOL S4 GIVEAWAY
events page under the photo tab.
Step 2: Get you, your friends, your mom, and who ever else you can to click the "like" button on your photo.
Step
3: The winner will be chosen by the most number of "likes" given to the
photo within the given time period. (December 3rd).
We will announce the WINNER on December 3rd.
*This
contest is only available to US FANS ONLY, due to shipping
restrictions. Sorry guys, if we find good stuff in the other offices
we'll put it up for grabs elsewhere. Rossignol employees and their
families are not eligible to win but can still vote for their picks.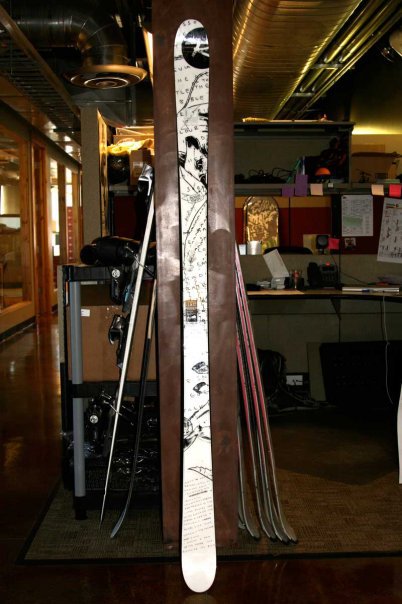 Head over to the facebook event to upload your entries, exact rules can be seen on the events page. This is a US only givaway, shipping skis internationally isn't gonna happen on this one.
http://www.facebook.com/event.php?eid=177670668934&index=1