Cover Photo: Antoine Adelisse by Klaus Polzer
At the end of a refreshing break from 'normal life, Nico Porteus said it best when he described Audi Nines 2021 as "a breath of fresh air".
The event showcased some of the best skiers in the world doing what they do best. Young guns like Matej, Jennie-Lee Burmansson and Kim Gubser shared the stage with legends like Dollo and Candide. Shoutout to Matej for his triple backflip off the step up on the final day, by the way.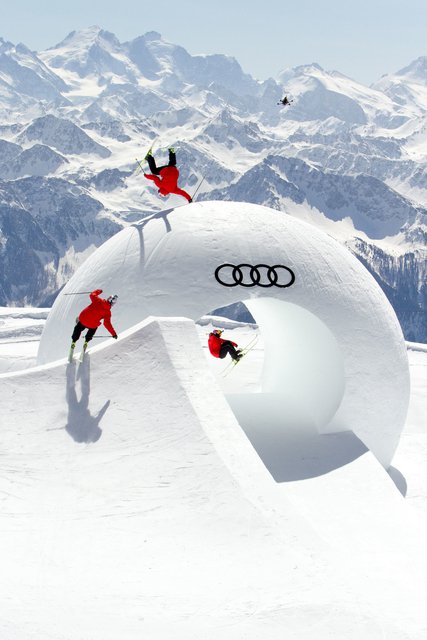 Jesper Tjader Sequence by Ethan Stone
Strict Covid restrictions, tests, and bubbles made this Nines different from any of the previous editions, but also a more relaxed vibe. This was reflected with less pressure for firsts and records in 2021.
Matej slayed every time he rode this week and won the rider voted 'Ruler of the week' award. He echoed the sentiments of many when he said the hardest part of this year has been not seeing everyone, this is something that this event was able to alleviate: "My season was really nice, except that I couldn't shred with my homies from other countries. It was different, but we made the best out of it. That's what's sick about Nines, we're all in a bubble. It's just nice to see everybody."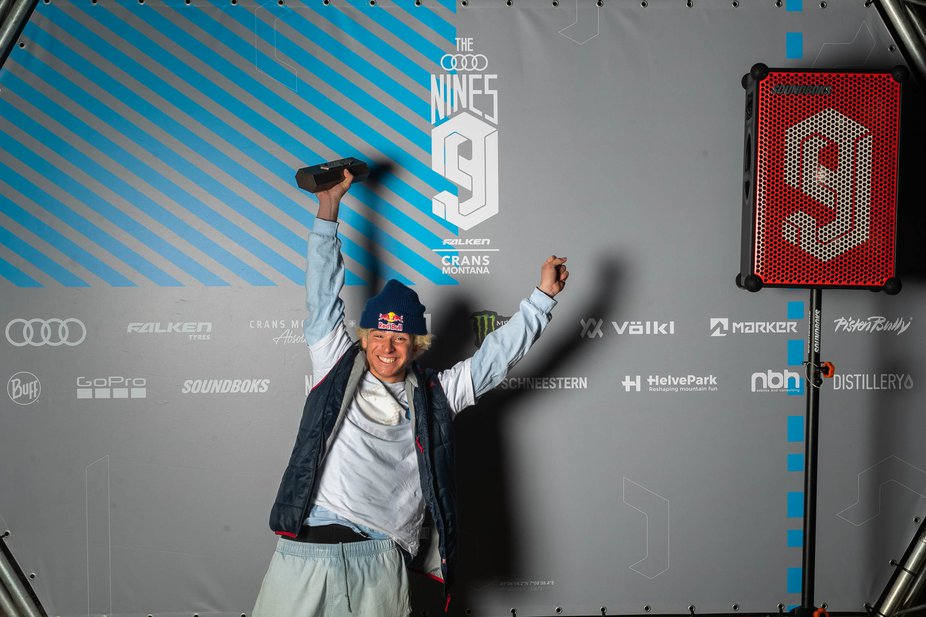 Mens 'Ruler of the week' Matej Svencar Photo by Florian Breitenberger
The women's ruler, Sarah Hoefflin, says she's had "so many sticks stuck up her nose this season, I think I have a hole in my brain now'"and says that bubbles and restrictions aren't that unusual for a competitive skier: "The bubble, just makes me realize that even outside of Covid, we're always kind of in a bubble anyway. We're always living together. I don't think I have done much differently at this event. We've all been careful, not going out, not even to the shops, but they've been looking after us so well."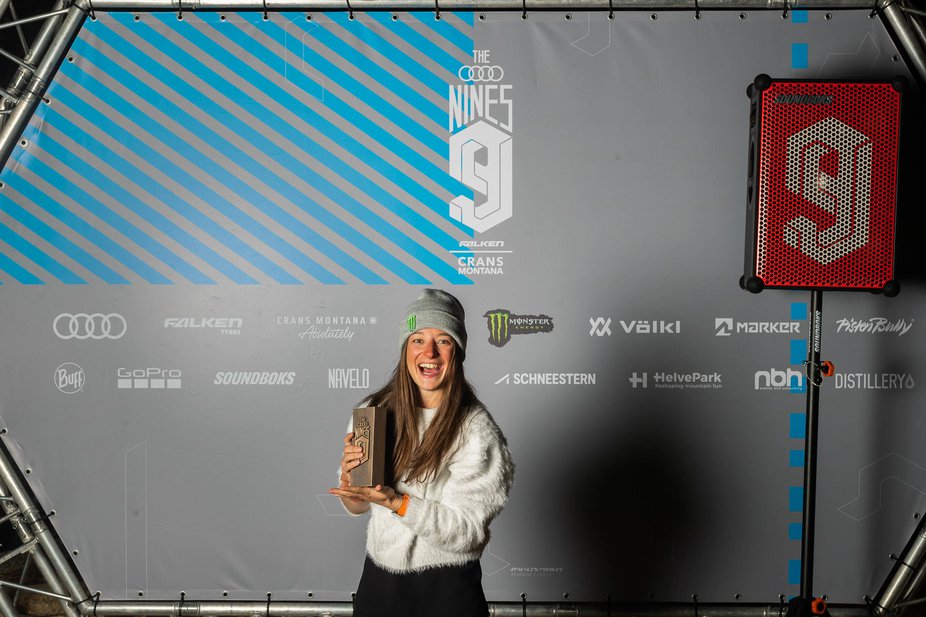 Womens ruler of the week Sarah Hoefflin. Photo: Florian Breitenberger
Henrik Harlaut hadn't been to Nines since 2013 and he appreciated seeing people in a low-pressure environment: "It's nice to be here with a lot of skiers and riders that I usually only see at the big contests. This definitely has a different vibe than that. It's really nice to see the personalities and how people are here, rather than at the top of an X Games course. The setup is wicked. I'm so stoked they could pull it off because I know they had a shorter time. Yeah, they killed it."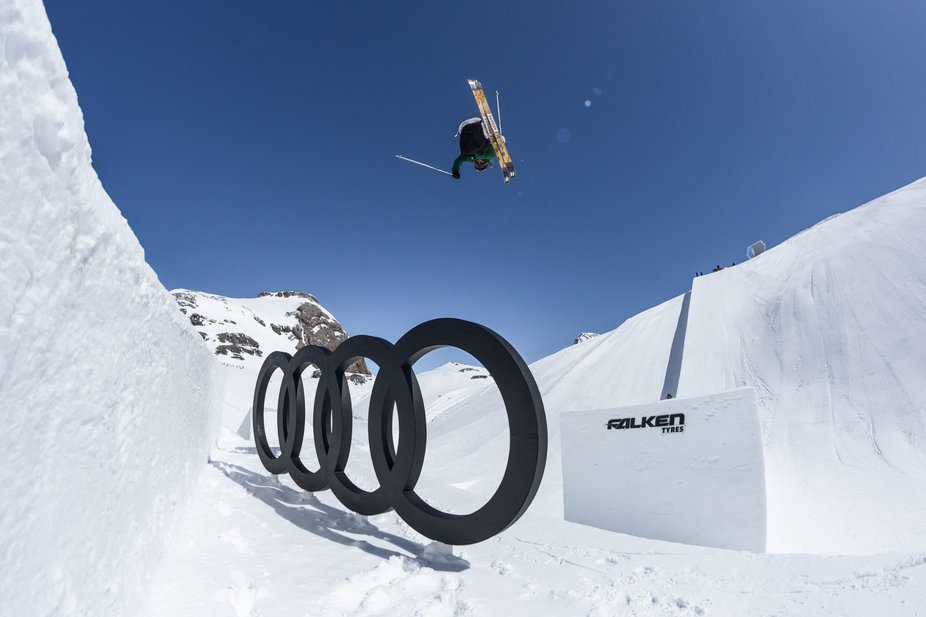 Dollo Photo by Tanguy Henrijean
Swiss, six-time X Games medalist, Mathilde Gremaud says everyone was sure to do what they were told but were offered unique activities to unwind:
"It was so sick and so mellow, we just had to sit with the same people at dinner, but there are other activities besides skiing. Surfing and skating were obviously amazing. We got a little unlucky with the weather, but we still got some really nice windows of fun! It's my first time here and I was standing at the top thinking: 'holy sh*t, everything's so huge.' But it turned out to be really fun."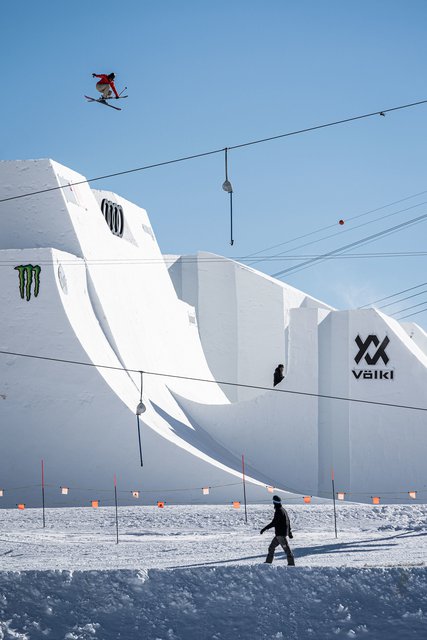 Sarah Hoefflin. Photo: Klaus Polzer
Alaïa bay opening its doors for the skiers to enjoy some (Covid-safe) time away from the park on the first wave pool on continental Europe. As well as surfing in the heart of the Swiss Alps. The indoor/outdoor skatepark at the nearby Alaïa Chalet offered more downtime activities when the weather wasn't cooperating.
Nines 2021 was a strictly private event, that's one thing that Woodsy definitely missed: "The skiing's always amazing, but the people we get to see year-round –almost year to year—you see the same faces in the same places. That's the saddest thing. We've been so lucky but knowing that everybody's had a bit of a poo year, that's hard to deal with. I hope everybody's ok and we all get to enjoy the mountains next year."
A full video highlight package will drop tomorrow.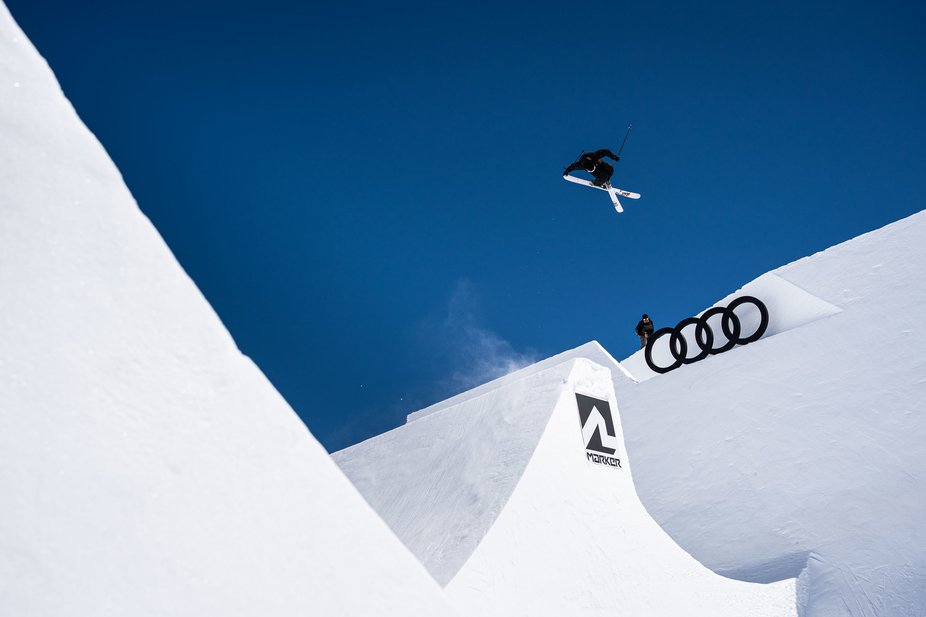 The GOAT. Photo: Klaus Polzer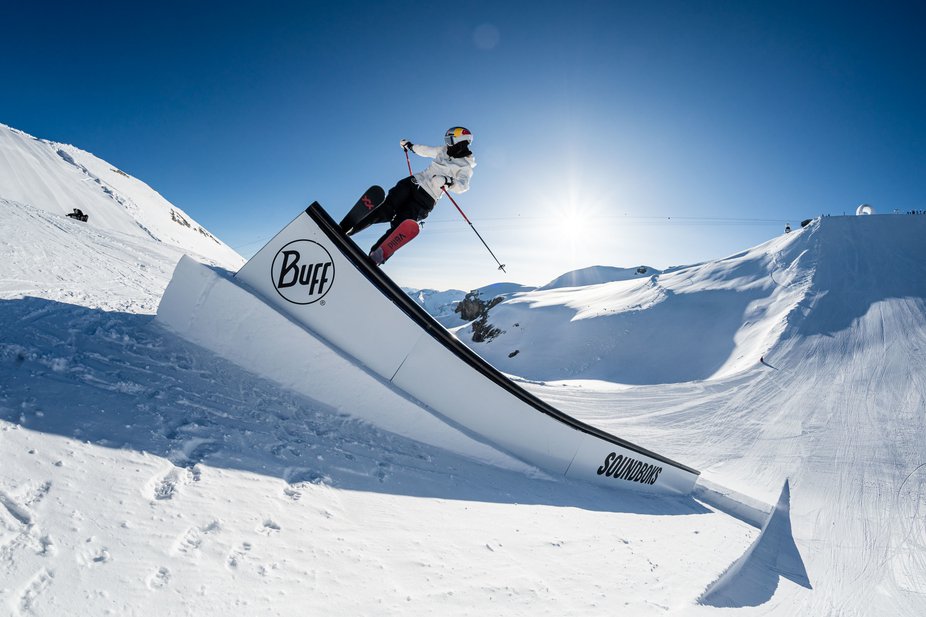 Jenny-Lee Burmansson. Photo: Klaus Polzer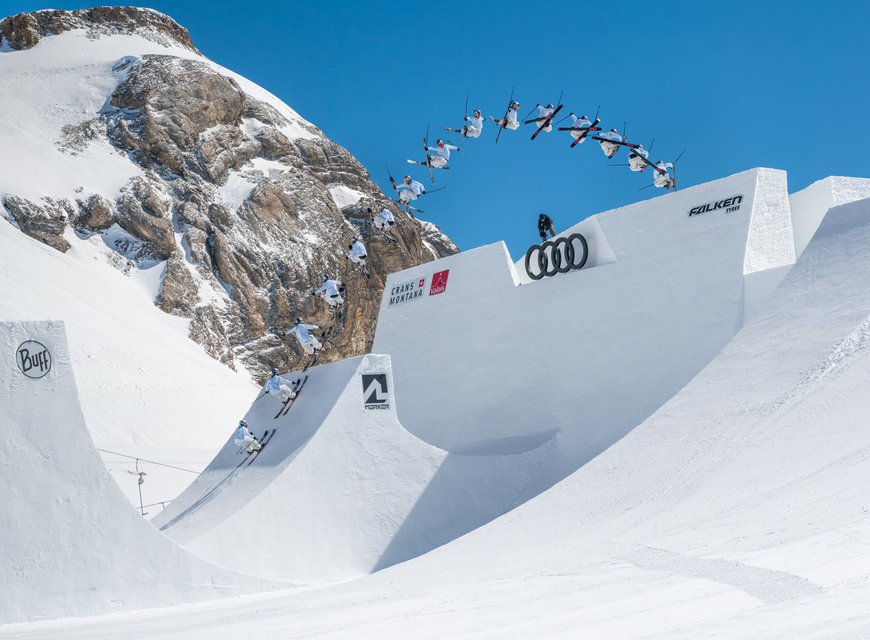 Matej Svencar. Photo: Fischi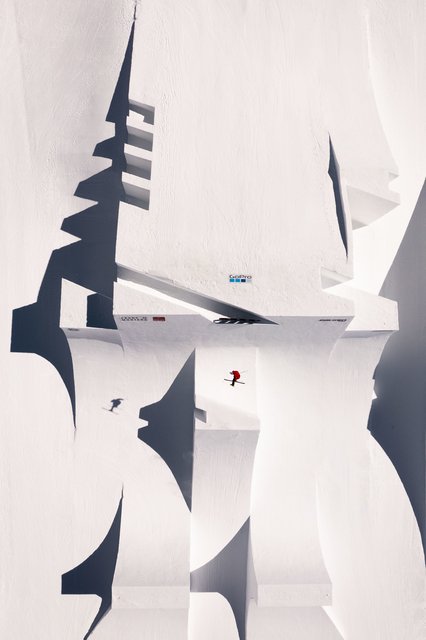 Jesper Tjader photo:FlorianBreitenberger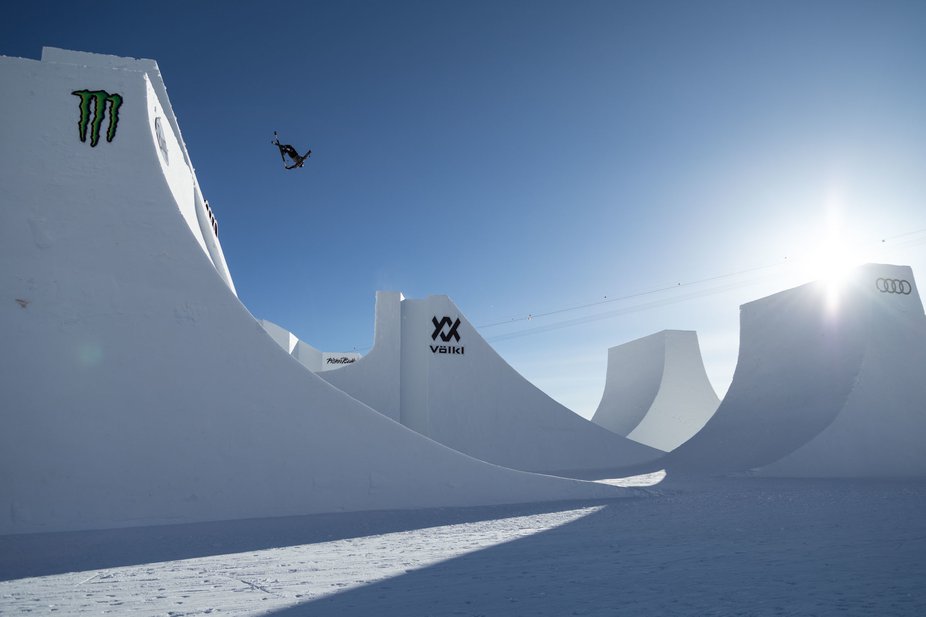 Kim Gubser Photo:Tanguy Henrijean