word and photos by Julie Weinberger
Friday started off with a five-hour drive that should have taken about two. Mother Nature had decided that high winds and a little bit of new snow, causing a white out, should close down I-70 all around Vail Pass. So, that left me to go the roundabout way at a whopping 25 miles per hour to avoid the pass before getting back on the infamous highway, and ultimately on my way to the Aspen Open.Luckily, the contest was running a little late, so I didn't miss any of the pipe finals. I rolled into Buttermilk about 15 minutes before the women were set to hit the pipe in the early afternoon. And, they came out firing on the famed X Games halfpipe, tossing in a bunch of 3s, 5s and some 7s, and tweaking out their airs. Dania Assaly and Keri Herman both linked back-to-back 5s. Brita Sigourney threw a back flip on the final hit of her final run, stunning the crowd.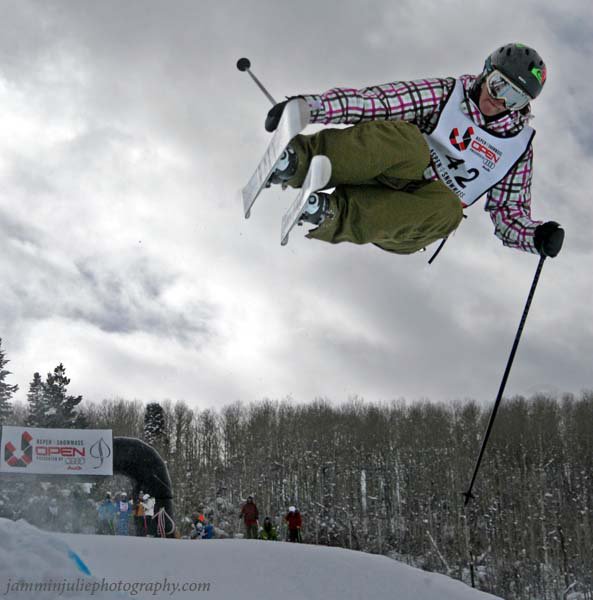 Dania Assaly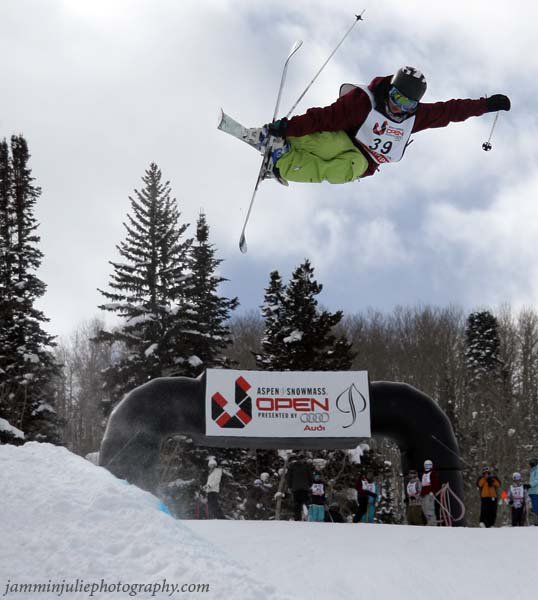 Anna Segal"That back flip was awesome," Assaly said. "Talk about pushing the sport. Nobody else is doing that."
In the end, it was Assaly who came out on top with that back-to-back 5s combo, two big straight airs and a 7 on her final hit."The pipe is amazing, and I am stoked we got to ride the X Games pipe," she said. "I was so excited to be in this pipe."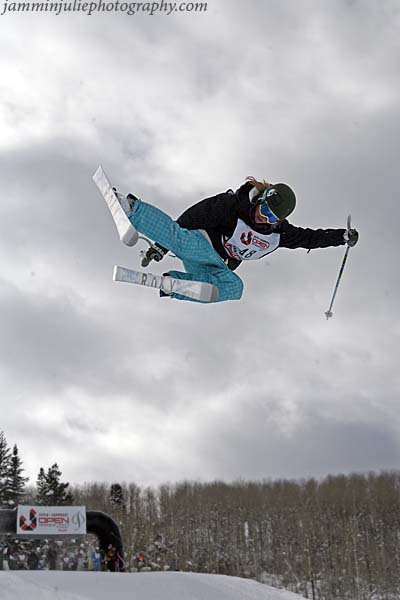 Gina Gmeiner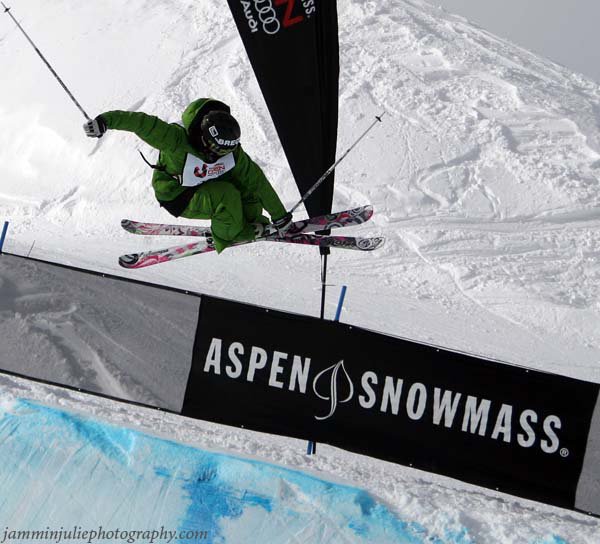 Keri Herman
After taking fourth at the US Open, Anais Caradeux found herself in second place with a 5 mute to two straight airs to an alley-oop safety to a straight air to an alley-oop 5."This is my third year skiing halfpipe, and I am so happy that the season is beginning very well," Caradeux said.
Claudia Bouvier rounded out the podium, starting off with a clean 5 and spinning on nearly every hit the rest of the way down the pipe.
Then, the 10 guys who made finals took to the pipe. Just like we saw at the US Open, Lyndon Sheehan was going huge yet again. So was Tony Seibert who managed to go higher than my camera frame could capture on both of his runs. My favorite trick some of the guys were throwing was a flat 5: technical and not spinny enough that it looked unclean. And, this is Sean Hartel's first year riding pipe, and he finished ninth.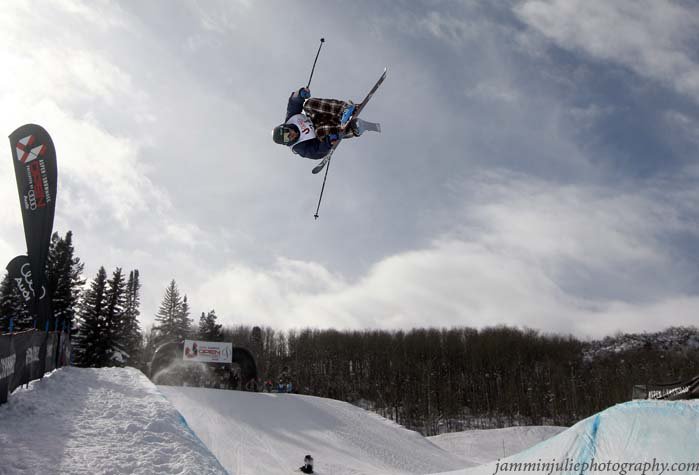 Lydon Sheehan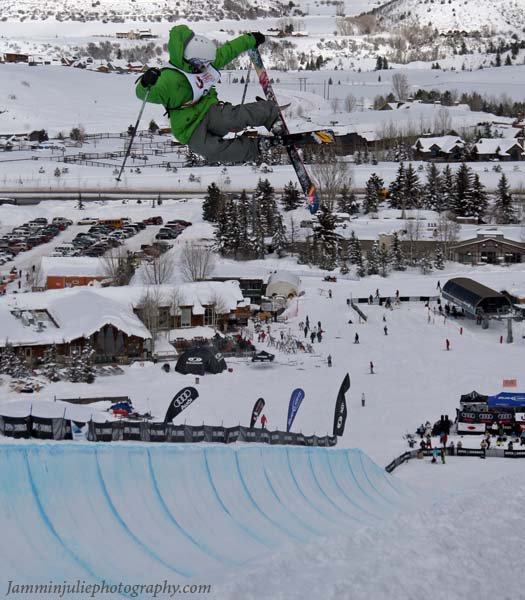 Banks Gilberti
The best of two run final came down to the last two runs of the day from Tucker Perkins and David Wise. It was clear that they were going to finish first and second, but the question of in which order needed to be decided. And, it could have gone either way. Perkins' second run included a cork 5 Japan, a right 5 reverse mute, a cork 9 true tail, a flat 5 Japan, a cork 10 and a switch cork 7 mute. Wise's final run saw back-to-back 9s, a 12 and a simply stunning mute air to fakie.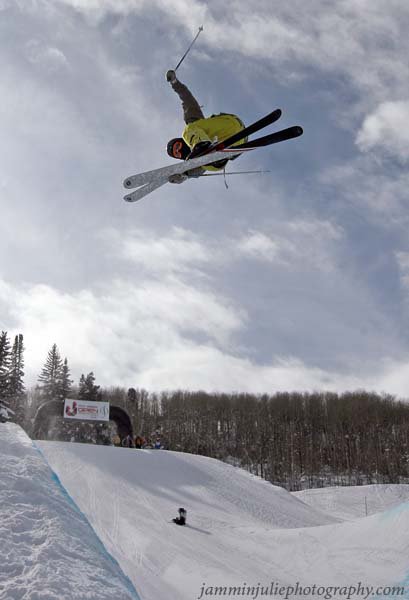 Ben Westmoreland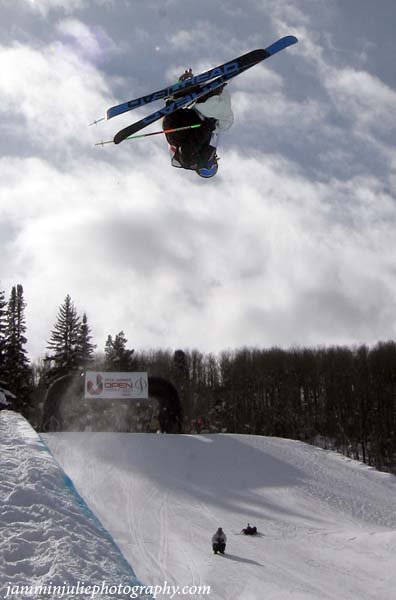 Christian Allen"I fell on my right 5 on the first run which I usually never do, so that was kind of a bummer," Perkins said. "But I got high on the tranny on the second one and brought the rest of the run together."
Tucker Perkins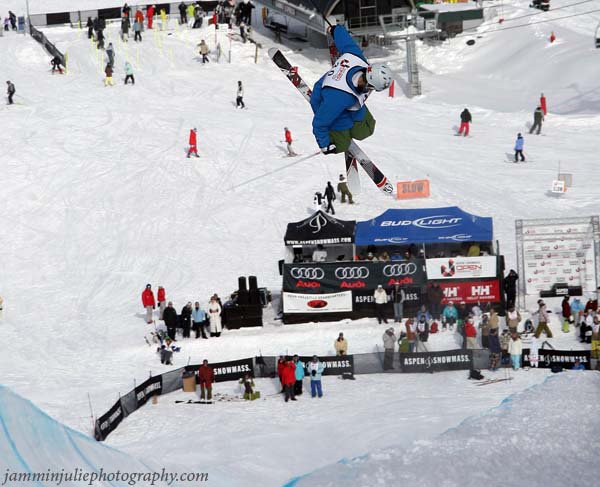 Tucker Perkins
Once awards came to a close, those in money positions went to collect their winnings. While everyone probably has a different idea of what do with his or her dough, Caradeaux knows exactly what she wants."I'm so happy to have this,"she laughed. "I can go shopping."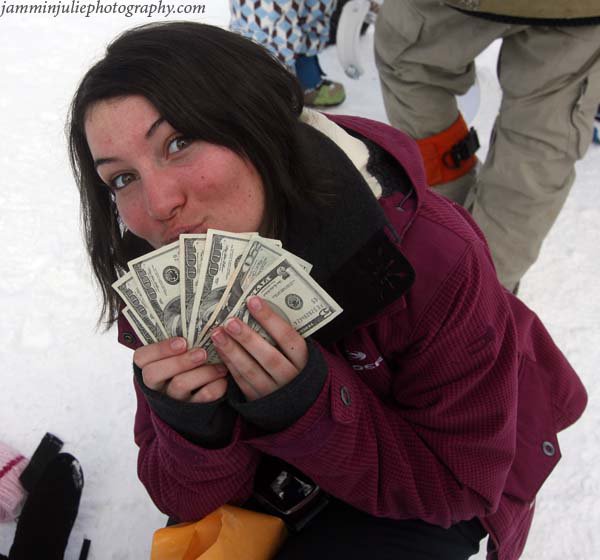 Anais
Results Women1. Dania Assaly2. Anais Caradeux3. Claudia Bouvier4. Gina Gmeiner5. Anna Segal6. Jenny Lee7. Keri Herman8. Pip Simmonds9. Siena Palmacci10. Brita Sigourney Men1. Tucker Perkins2. David Wise3. Tony Seibert4. Christian Allen5. Banks Gilberti6. Sean Hartel7. Ben Westmoreland8. Patrick Baskins9. Lyndon Sheehan10. David Cote
Stay tuned for more from the Aspen Open. Slopestyle finals take place on Sunday on the X Games course.