https://www.newschoolers.com/videos/watch/791337/AR-Family-Portrait---Kim-Boberg
It's safe to say Kim Boberg stands out from the crowd. He's got a unique style and a willingness challenge the norm which shows up in all manner of guises. From the music in his video sections to his left field trick selection and even his haircut which (and this is coming from a guy with a terrible track record himself) is a sight for sore eyes, Kim is unashamedly different. So who better to star in the second in a series of video portraits by Armada Skis' filmer extraordinaire, Corey Stanton, who was refreshingly candid about the motivation behind the films: "Ski edits are a dime a dozen, I'm uninterested. Don't get me wrong I love skiing but there's more to this whole thing. Plus when you have such a freak like Kim it's a no brainer to go out there and explore his amazing world. We are making three this year but it will be a series that will continue for years to come".
Personally, I'm stoked on the direction the series is taking. It's rare that you see work in skiing where the film making, and particular the interviews stack up to the ski footage, but Corey has pulled it off. There are characters out there, and it's no accident that the Armada team is particularly blessed with them, who I'm actually interested to know more about. I happen to know Kim personally but despite that the new film gives me a new insight in to what makes him the open, fun and friendly weirdo that he is. And even if the style isn't your cup of tea there are no shortage of banger tricks in here from Kim's last couple of seasons to get you stoked to shred.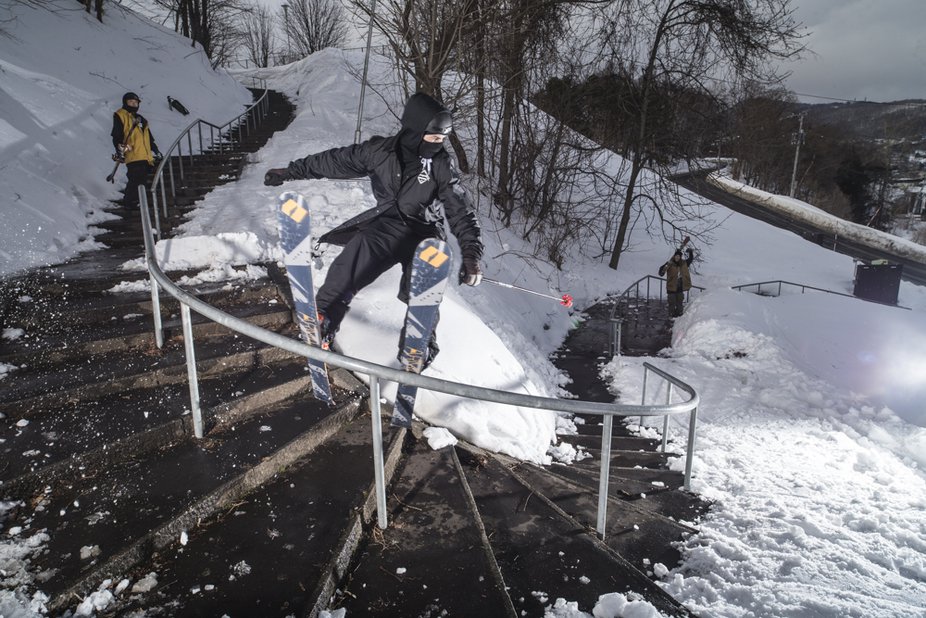 He's also really good at curved rails...
I asked Kim a couple of questions to complement the film you hopefully just watched and give you even more of a look at the man behind the haircut. If you haven't already, check out the film right now at the top of this article!
What does having this portrait of your life and skiing as part of the Armada series mean to you?
I feel very honoured to get this portrait, it means a lot for sure. Tanners portrait that dropped a month ago and now mine, like.. what!? And to be a part of the ARMADA team with the sickest skiers and humans in the game, still feels crazy to me!
What do you personally think of how it turned out?
I'm really stoked on how it turned out, Corey Stanton killed it as usual! And coming from Älvdalen, a place where everyone knows each other , you get that extra hometown pride you know (laughs), so it was fun to show some stuff from there as well!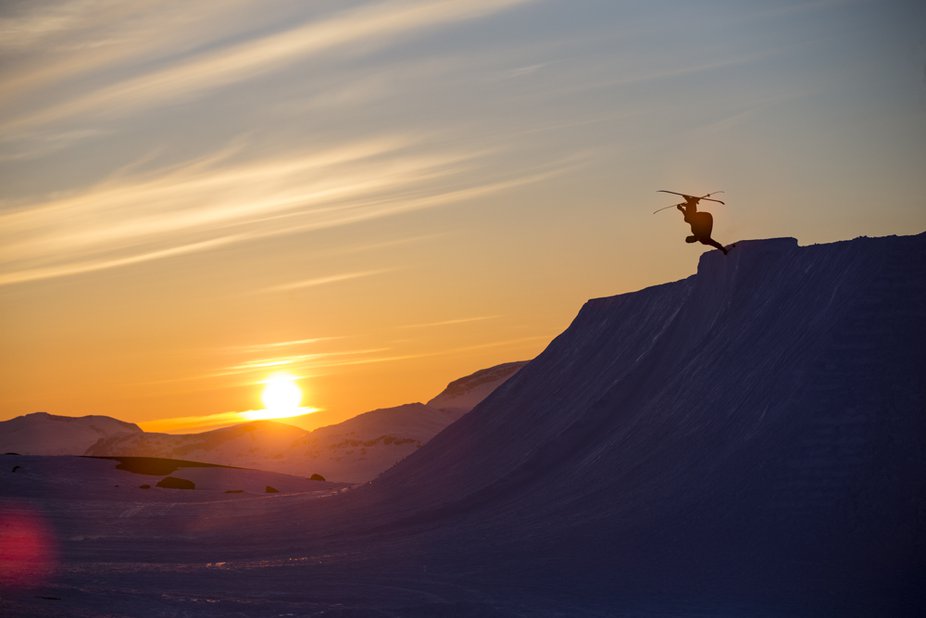 ...and handplants.
How the hell did you get so good, growing up so far away from the ski scene in Sweden?
(Laughs) Thanks Twig! From skiing a lot I think, I just try to ski as much as possible pretty much, I went to highschool in Norway for 3 years where we were able to ski everyday to, so that was real sick. It's not that far really, one of the best parks in the world Kläppen Snowpark is only an hour away, but growing up , no one skied, snowboarders only pretty much, but the resort were it started in Älvdalen went out of business many years ago, and the the scene just disappeared pretty much where I live, it never got to grow up you know, so Älvdalen never had that scene.
Is it hard to be a big part of the Team but live so far away from HQ and the rest of the riders?
Nah, internet, Skype and all that is good you know! There is a lot of skiing to be done in Sweden to so it's a good place to live I feel like. And we go on trips with the team every season pretty much, so its really sick. Last winter I flew out to Michigan for 3 weeks to ski with Spencer and Hornbeck, which was a real good trip and also Japan with the team! They are all people that I really like to ski with you know! Armadatotheworld