We are not staying at the Hotel Edleweiss but man I wish we were. Taking these photos was fun, because here in Argentina people seem to be up all night. The bars do not close until 7:00 AM, Families do not go to dinner until 8 or 9:00 pm. Serious. We have been going to dinner at 7:30 and full families with young kids will show up when we are leaving.
Argentina is a lively country, these people know how to use their urban environment for a full 24, if you poke your head out the window in Salt lake City at midnight you will not see much. Opposite here.
Oversize gnomes, Xtreme rental shops, taxi's with ski racks, I am seeing new things with the optics every day and it is going to be hard to leave and go back home where everything seems so normal to my brain. If you want to see more blogs from my trip, check out Sage's Blog, always a good read, even better when he is in a different hemisphere. Also Dana flahr is tweeting, and thanks again to Mark for being our guide in a new world.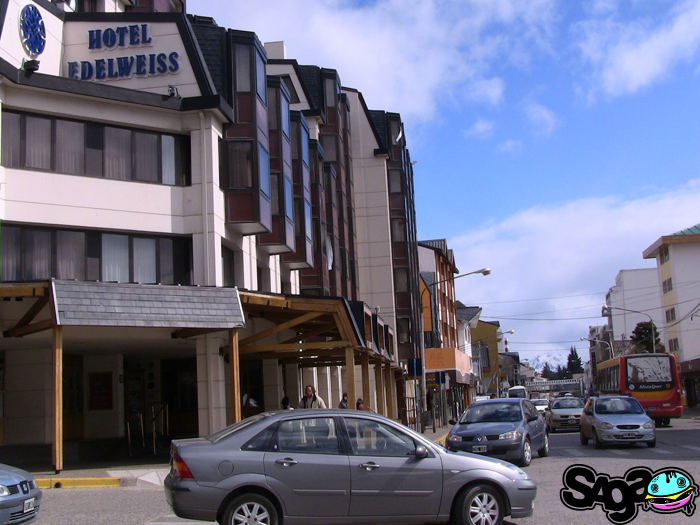 Busy by day.
Busy by night.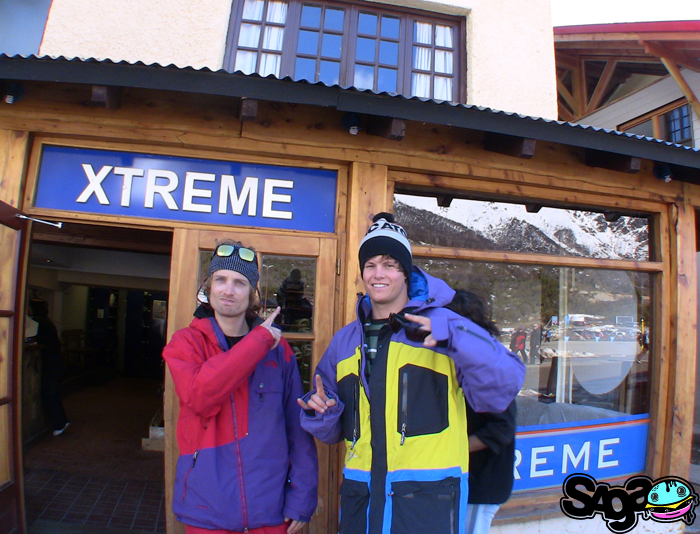 This is the most extreme rental shop I have ever been in.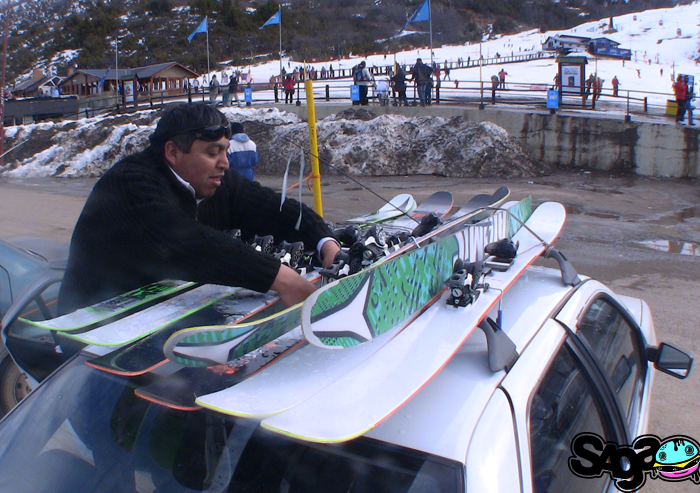 They stayed on with some twine and some luck.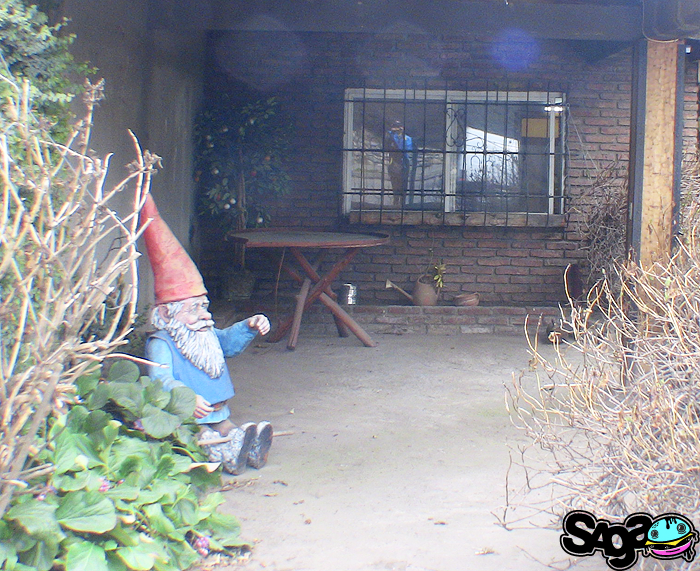 Oversized lawn gnome.
Related posts:Argentina Rocks.Packing up for Argentina