The day started around 7:50am when Wiley called and asked if I wanted to head up to Alta with him, Pete O'Brien (TGR), Freedle Coty (L1P) and Erik Seo (Boss) to document the two jump zones that he had lined up from the day before. Two jumps, one day, i'm in! We started at Alta and ended at Brighton, a tour that I had yet to complete but a standard to Wasatch locals. Below are some photos from the day.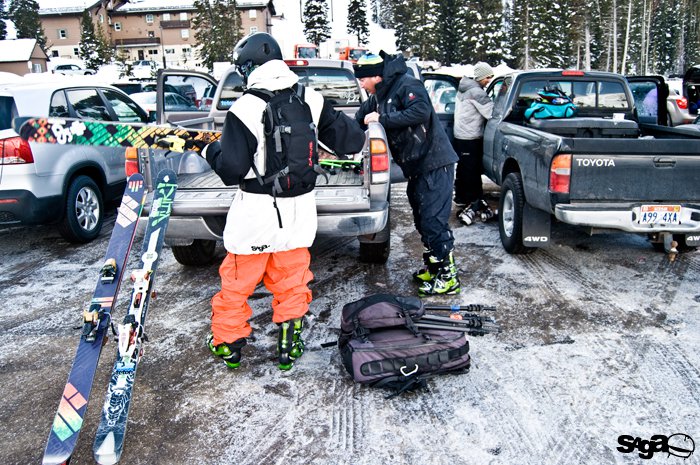 Freedle Coty and Pete O'Brien looking very Everest like on the hike up. POB's pack weighed as much as a young adult, one of the prices you pay for movie shots, it ain't easy.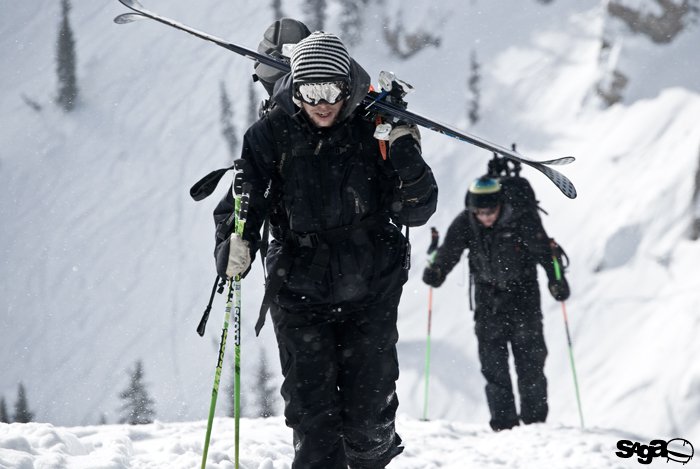 Wiley Miller showing a perfect example of team work with carrying two pairs of skis.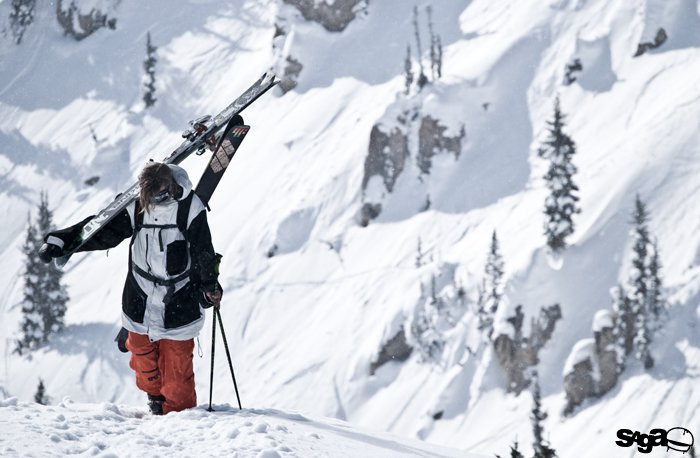 The first feature of the day was a heavy step down that only took a quick dust off and it was ready. Here the boys scope angles and landing zone.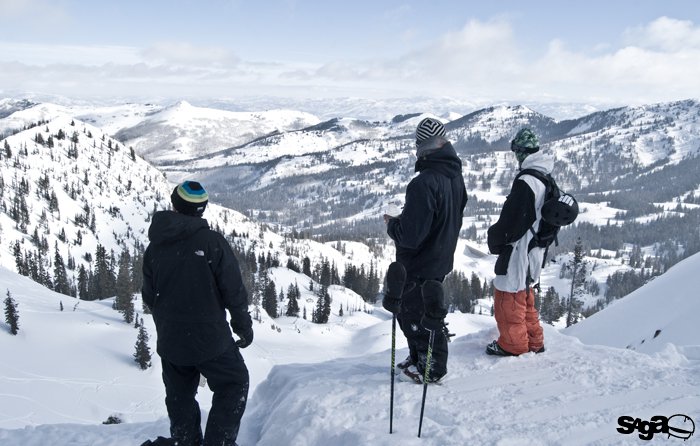 Pre-sender, Wiley and his new CRJ's.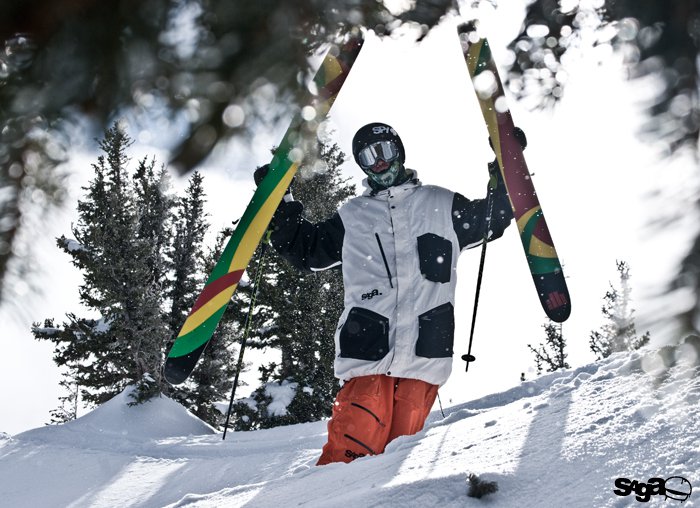 Wiley goes 7 Japan off the step down.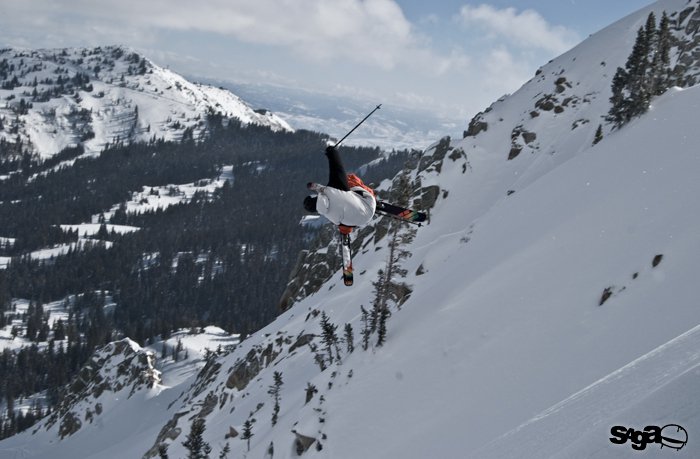 The 2nd feature of the day, "the wedge", construction in progress. Everyone helps build don't be fooled by the picture break.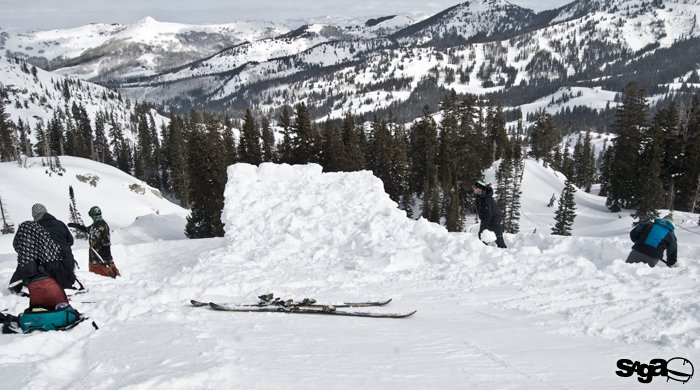 Wiley hiking for first hit, with him being the only athlete there was no worry about bombed out landings, game on. 2 filmers 2 photogs 1 athlete, super pro?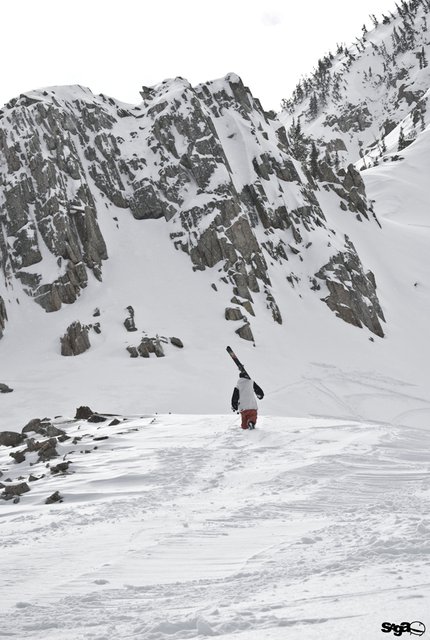 Here's my angle for the day, look at that booter, surfs up! Wiley hiking up the hill for seconds, if your wondering where the first jump shot is, well I blew it.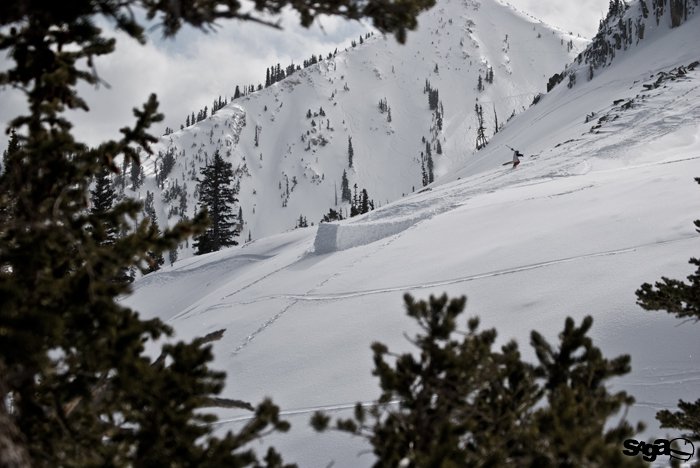 In between hits there is some down time especially when the weather variable, so why not take heady landscape photos.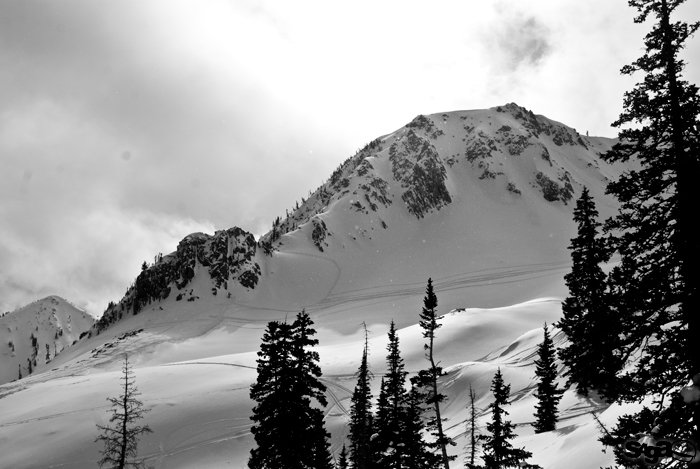 Wiley goes switch 5 Japan.
Level 1 productions own Freedle Coty getting the shot.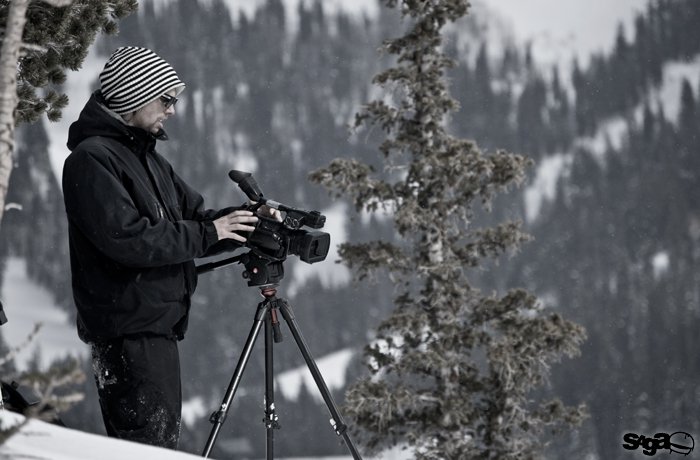 Brighton Bus stop. End Day.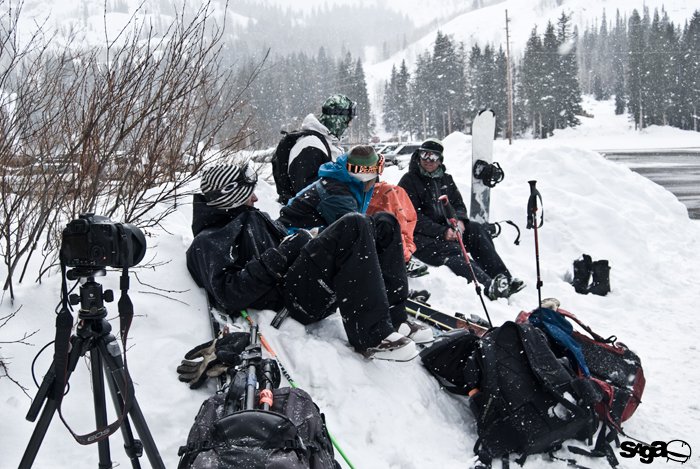 No related posts.