Tommorow is the last day of summer camp Session 1. If you couldn't afford camp, had to work, and still want to ski a day tommorow is the day to come up and shred for only 75$. There will be a huge BBQ and Rail jam, the features are at there peak and park crew has gotten everything dialed through the week. Tommorow is going to be fun filled that is for sure. For more info and updates on camp check it out on Facebook.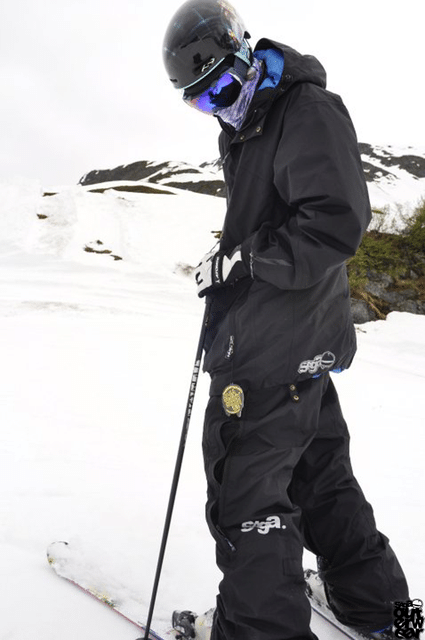 The new logo's are nice and shiny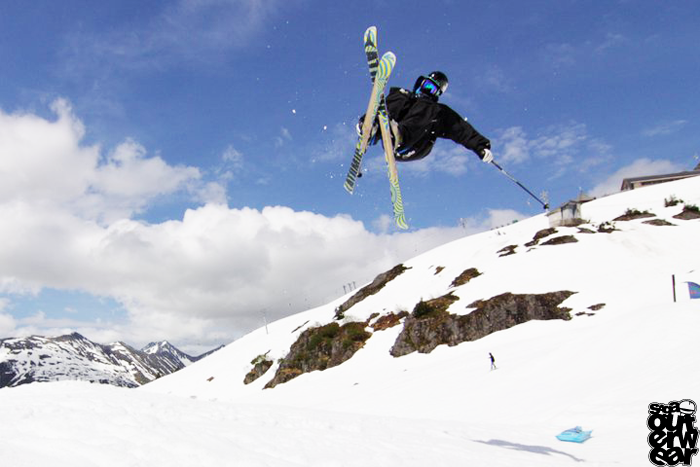 The Tables are fun, and flow well, the 75 footer might be ready tommorow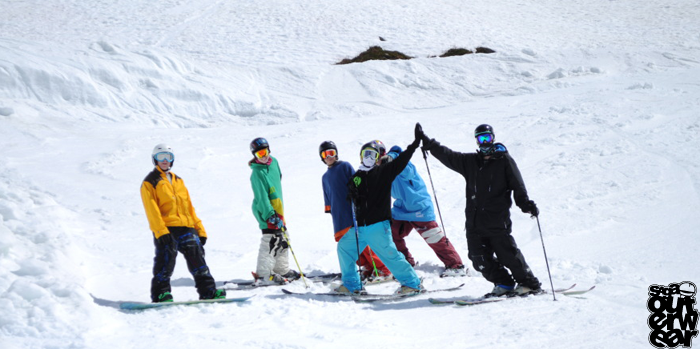 The campers are progressing every day, its really fun to watch, here is my group and a random snowboarder..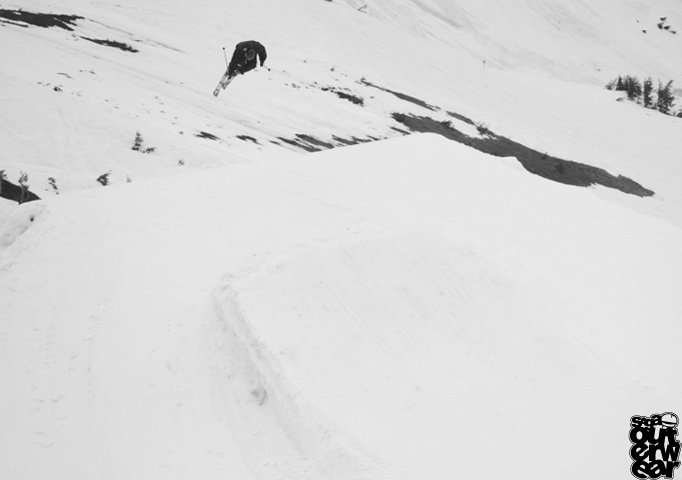 The weather has been partly cloudy the past few days, but no rain thank goodness, here is a B/W
Also thanks to Powder Magazine for the online season recap featured on their website. Be sure to check it out for videos photo gallery and what to expect in Durtschi's Segment this year in Revolver.
CLICK HERE TO READ FULL ARTICLE.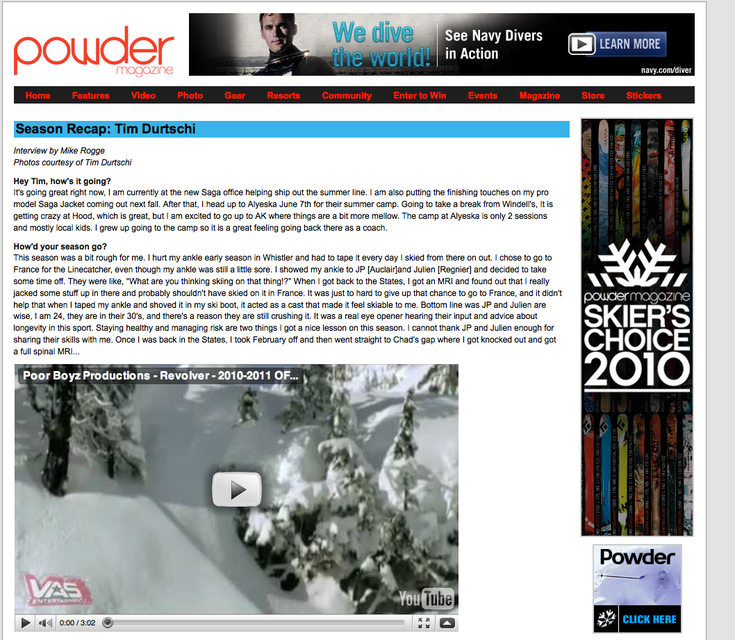 Related posts:Haines in DepthAlyeska Summer Camp BeginsSmiley Creek Smith Shoot