Alex Hackel is the second big-name this week to announce he is moving on from Portland-based ski company ON3P, following Magnus Graner's departure.
Hackel is also announced today (13/09) as the second team rider on the new Swedish ski brand, alongside ex-ON3P rider and fellow Bunch member Magnus Graner.
And yes, we know you guys already knew this was coming, but I caught up with Alex Hackel in Snowpark Zermatt to discuss the departure from ON3P and find out more about the thinking behind his move to 1000 Skis.
All Photos by: Alric Ljunghager
_
MM: Do you have any words on your departure from ON3P?
AH: I really enjoyed riding for ON3P, there's only good sentiment towards Scott and ON3P, I really enjoyed riding their skis. They're really inspiring, especially Scott going from making skis in his garage to where he is now. I have nothing but respect for ON3P.
Here are Hackel's first clips on the skis!
_
MM: 1000 Skis is a new chapter, what excites you about the brand and the skis?
AH: I'm a big fan of the aesthetic that the guys at 1000 Skis have created, such as the simplicity of the graphics. I love their attitude towards sustainability; they're making the skis with renewable energy in Åre in Sweden. Looking at the lifecycle of a ski, the power that is used to manufacture them is a huge chunk of the emissions. No ski will ever be fully sustainable but it's nice to hear about the improvements being made.
It is also exciting being a part of something from the beginning. You are able to have a more active role in influencing the brand. Getting the chance to be a part of 1000 skis from the get-go was too good of an opportunity to let go by.
My favorite ski from the 1000 skis lineup is the all-mountain ski. I rode on it this spring while we were in the backcountry. My first time on the skis was going down this huge face. It was just such an awesome ride and it really blew my mind that this ski can really ski everything. They're really nice and lightweight… that ski is just an amazing everyday ski. The powder skis are also really nimble, you don't get that feeling with other wider skis that you have to change the way you ski to make them work. I feel like I can go from the 1000 all-mountain ski to park ski and don't really have to change the way I ride either, that's something I love about the lineup. I think it's going to open up a lot of possibilities in all areas of my skiing.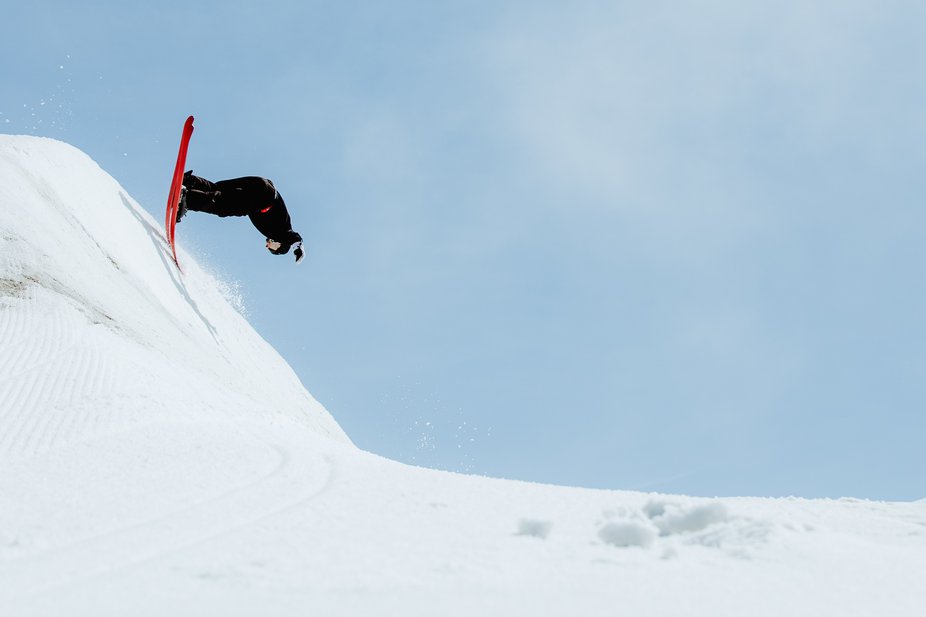 _
MM: Is there anything else you want to tell us about the move or the company?
AH: I don't want to go too in-depth right now, but I can say the vision for 1000 Skis is really cool, that really excites me. It's a vision I want to be a part of and it's a vision you guys are gonna get to watch unfold. It's really awesome to be a part of something that's actively trying to pioneer and to push skiing forward.
_
Well that's another big name onto the 1000 Skis roster, with a few more officially dropping the news later this month and in October. The team is certainly stacking up heavy and it sounds like the brains behind the operation have some epic things plans too. We'll keep you updated as we hear more.