This past weekend was easily the best weekend of the summer. It looked a little something like this:Thursday - Friend's Bachelor PartyFriday - Headed to the bars by boatSaturday - Friend's Wedding -Open BAR! and then came Sunday or as some of us like to call it, Adirondack Funday. It's a day for us to get outside and enjoy the beauty and splender of one of America's oldest state parks, the Adirondacks. We started the day at my house. Here's a picture of my parent's two St Bernards, Dexter and Montana
I drove, drank, and looked like a fool in my new shades.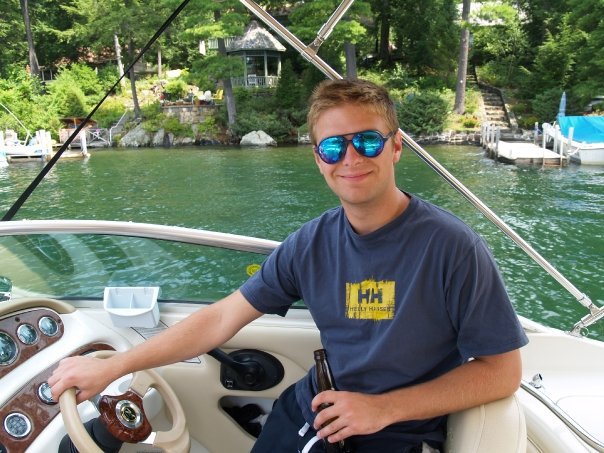 On the way up, we ran into an American bald eagle. Yeah, America rules.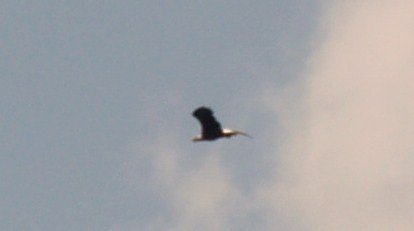 Joining us that day were my parents. Here's a picture of my dad and I. Some say he looks like Sonny Bono or Jeff Foxworthy. He's been wearing a mustache since 10th grade.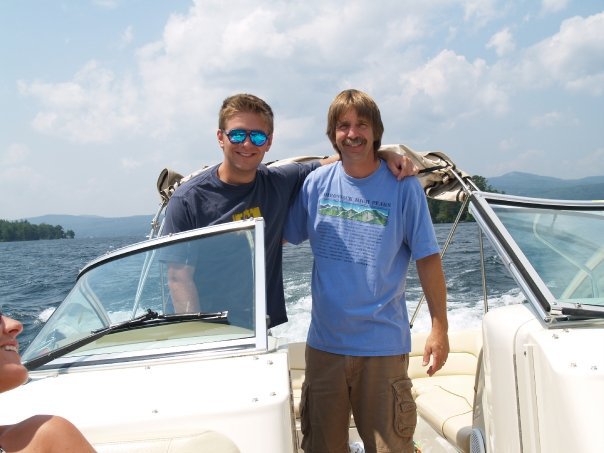 Our first stop on ADK Funday was a rope swing located at the northern end of the lake. My steeze on rope swings is unmatched.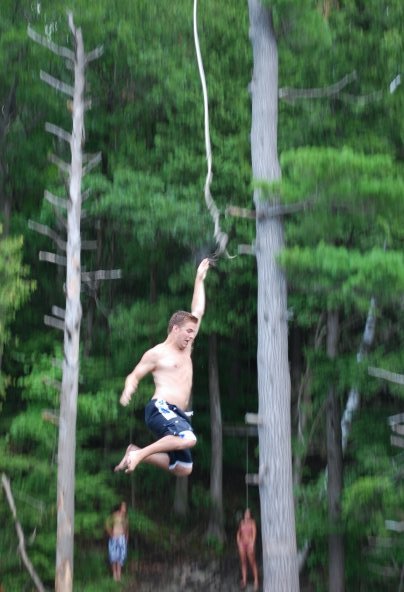 I tried pulling some sweet moves.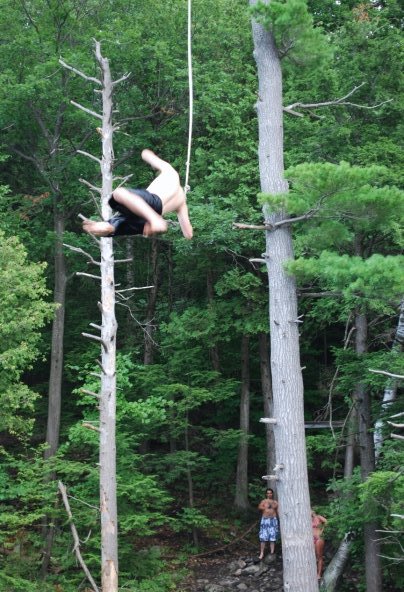 and some killer grabs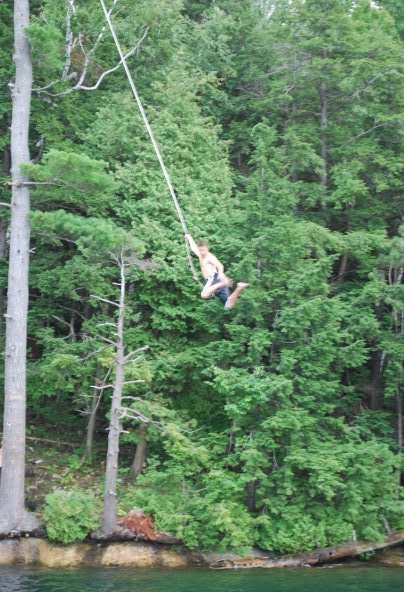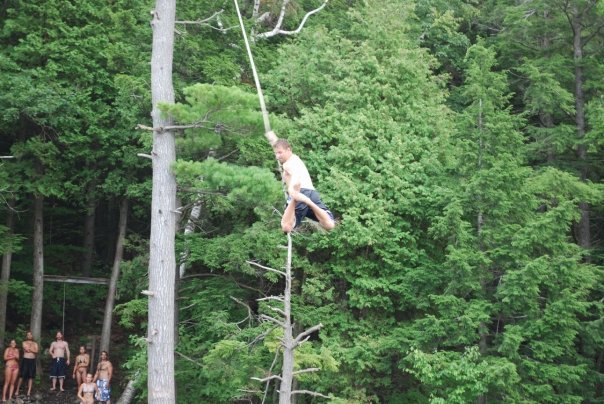 This one hurt.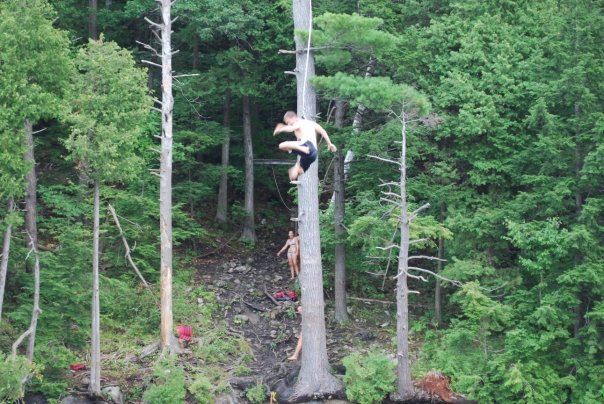 Danny's best move is "the flying red squirrel"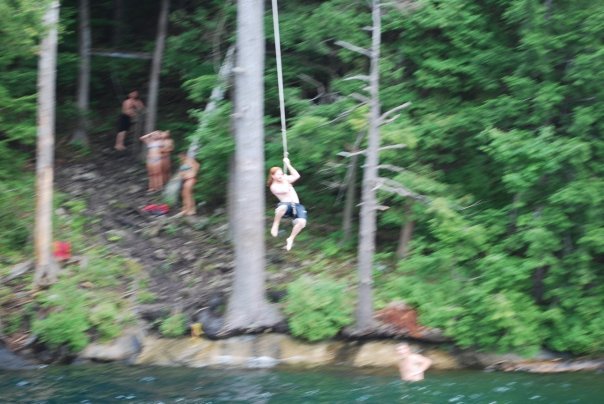 if you were wondering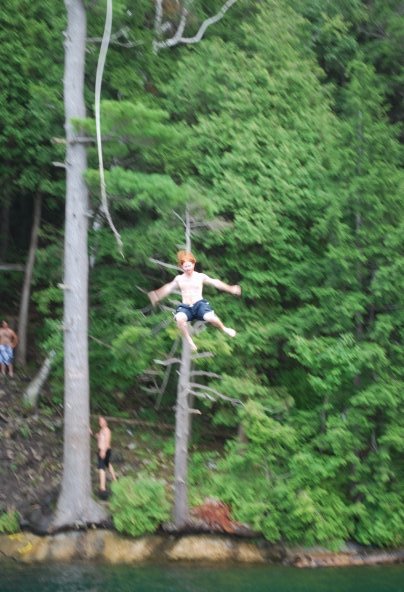 Also joining us that day was blog celebrity Karissa from the popular series "Friends With Real Jobs"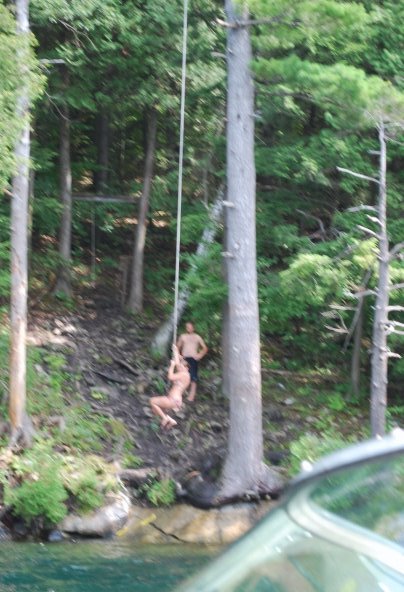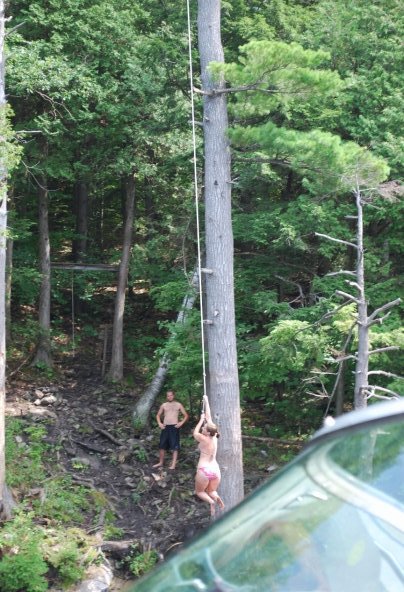 Karissa flew home from California for the wedding. Then she swung the shit out of this rope swing!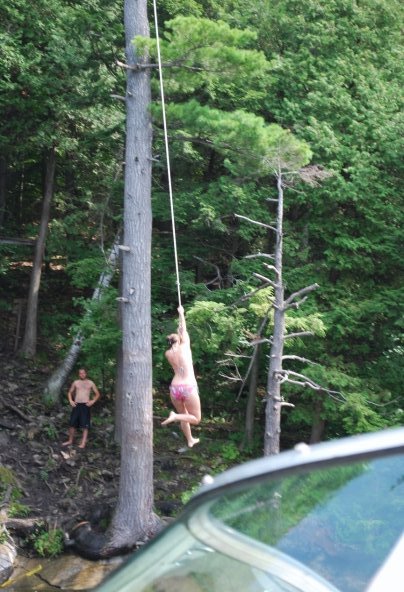 Another participant in ADK Funday was my college buddy Ryan. He tried diving off the swing.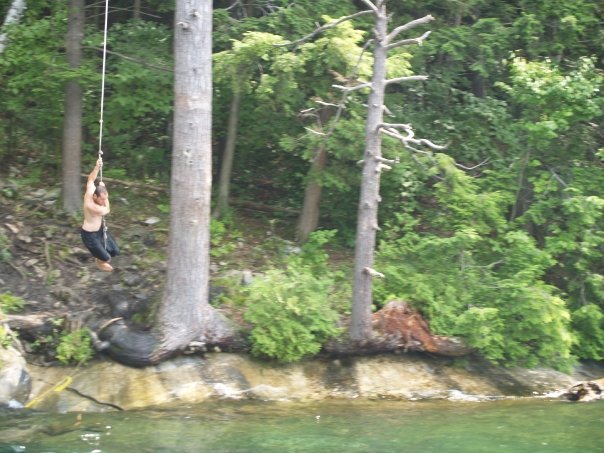 the key word being "tried"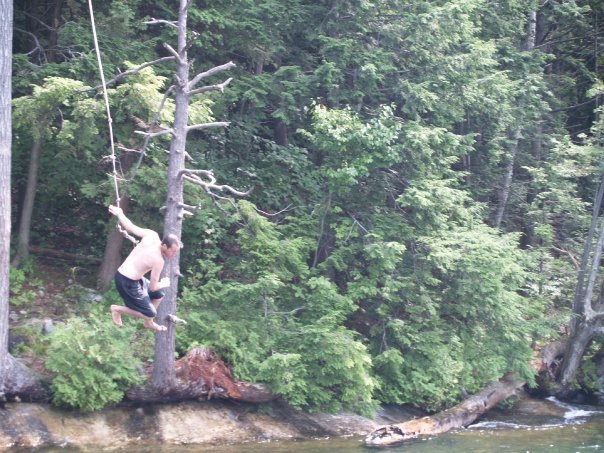 almost buddy!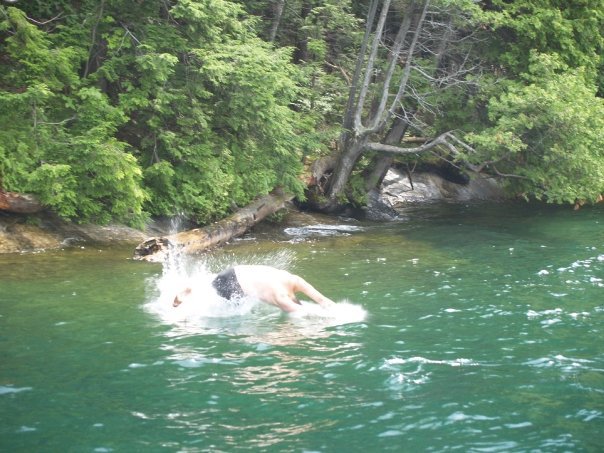 We then moved on to a really cool cliff jumping spot. Located to the left of where we're jumping is a sunken wooden boat from the 1920's. Boaters in Lake George have been sinking their boats for years.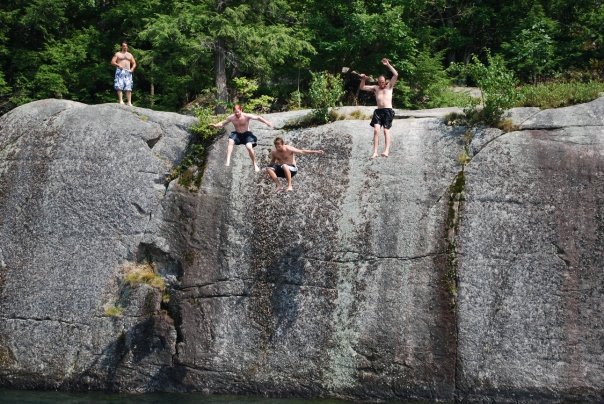 Danny and I shared a mid air high five.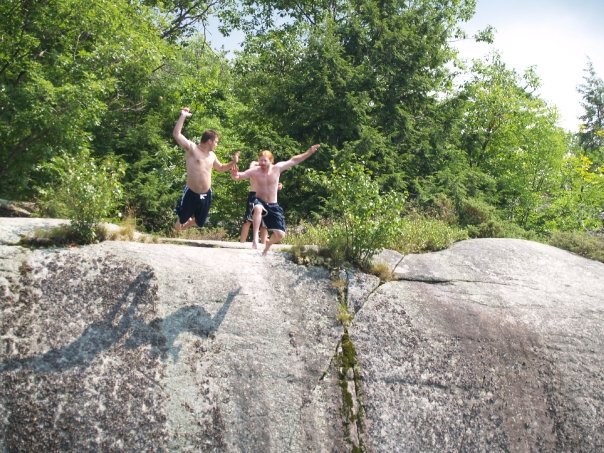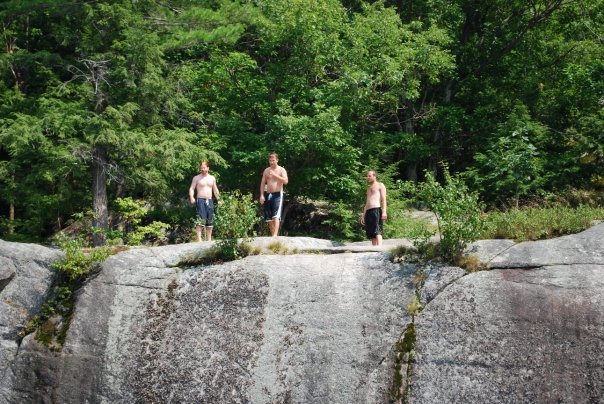 impact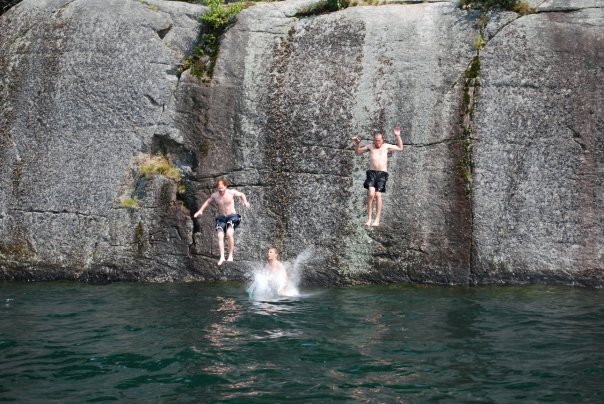 Ryan tossed a killer front flip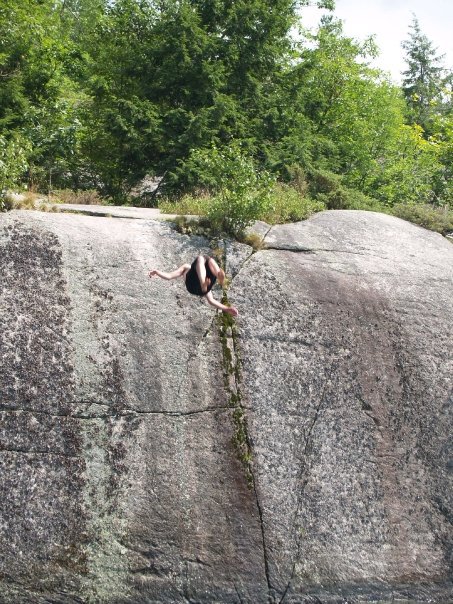 After a bunch of ADK Funday, we were on to Red Rock Bay for cocktail hour with a few of my parents friends. Here's Karissa lounging.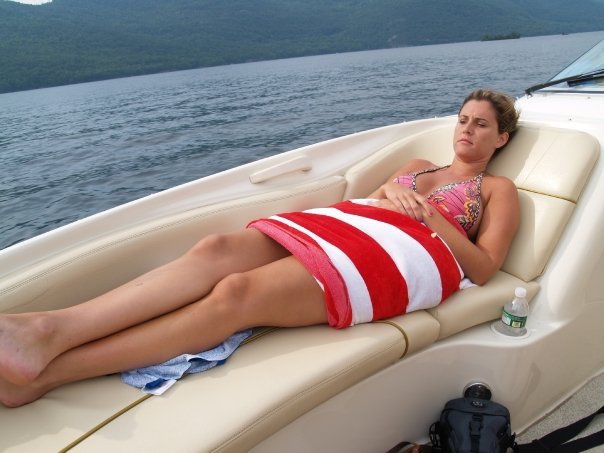 Ryan and Lizzie taking in the sites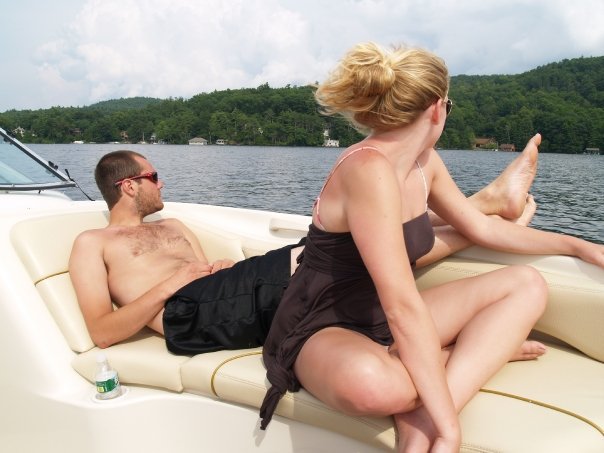 When we arrived, there was a serious duck fight going on.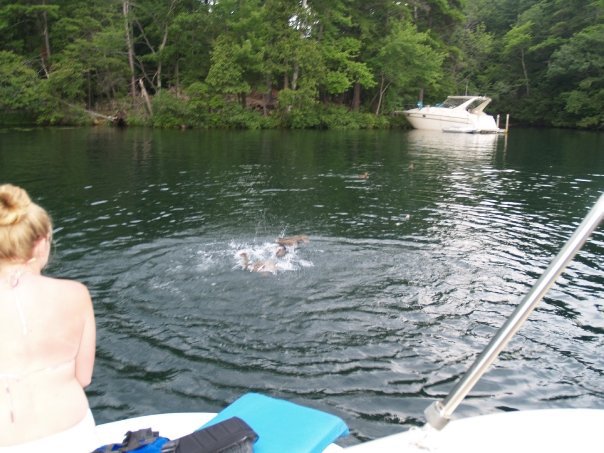 Do you think if Michael Vick had used ducks instead of dogs he'd be in prison now?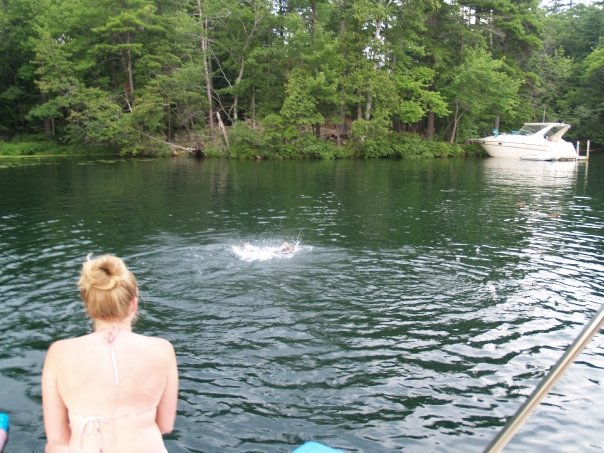 Liz and Karissa enjoying some cocktails as my dad looks on in the background.
Ryan mixing up some cocktails.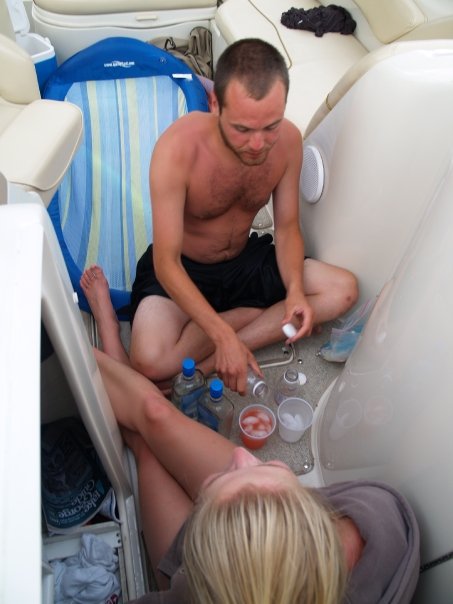 The boat my dad is lounging on belongs to his friend Ken. It's one of the original boats used in the Miami Vice movie.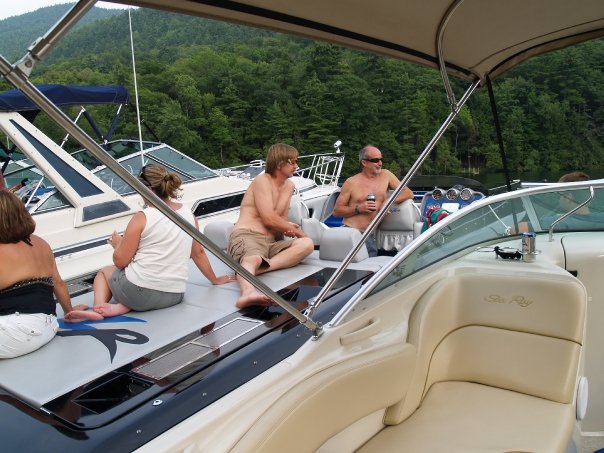 According to Ken, it goes pretty fast.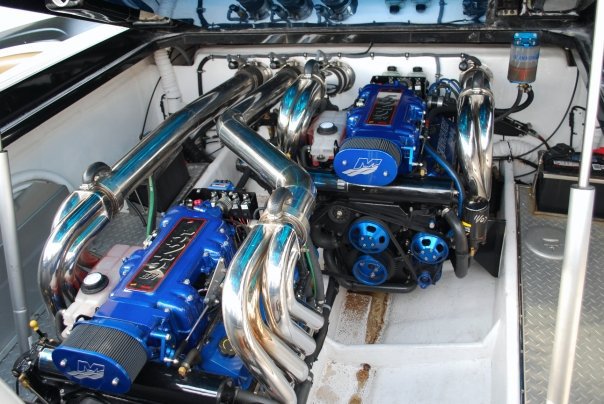 After some cocktails we headed back to the bay, ordered some pizzas, and fell asleep. A perfect end to a perfect weekend.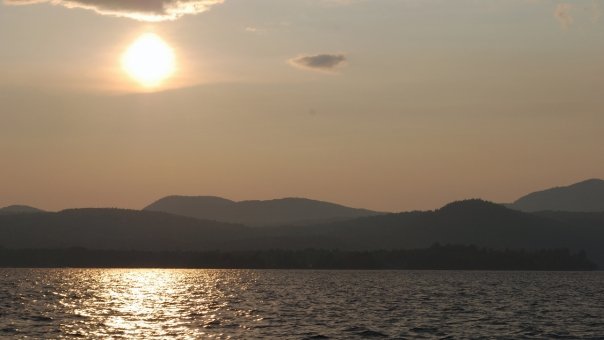 -Rogge