Happy! Happy! Happy! Changed it up a bit over the past couple weeks. Not sure if anyone noticed, but the sponsors tab on the right side of the page is different.I decided to jump ship from two of my previous sponsors (thanks for the support fellas) and involve myself with two new companies I'm super psyched on!
First is Evo Gear up in Seattle. Really cool company ran by really cool people. They've built a business around their passion's and have done it well. Everyone else on Nimbus has been working with Evo for the past years and it only made sense for me to jump over and work with them.If you're looking to purchase some new gear, whether it be ski, snowboard, skateboard, bike, etc... go to Evogear.com and they'll be able to help you out. If you link to them through my site and purchase something, I get a bonus too! Or if you see something you like that I'm wearing in a photo/movie, go to Evogear.com, type my name in the search bar and most of that stuff should probably pop up! Rad little feature (feature coming soon...ha).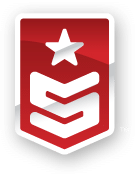 Second is Siege Audio. These guys are a newer gem out of Salt Lake and are posting some major growth. Guys like Jeremy Jones, Seth Huot and Jon Kooley are backing this brand. I'm the first skier to get involved and I couldn't be more psyched to have my name associated with theirs and be working with such a rad brand that produces a super quality product (much better quality than the nameless brand that is currently over saturating our market). If you're a dealer head on over to their site and open up an account! If you're a consumer, keep your eyes peeled at your local shops, if it's not already there, it will be soon...I highly suggest supporting these brands because they support the industries we all love, which in turn supports you.Thanks and here's to the open road ahead!