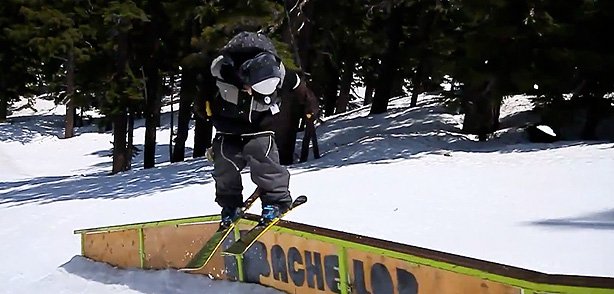 Armada's heavy hitters journeyed out to Bachelor, Oregon this past May to take part of Sammy Carlson's Invitational, the final event of the season. The event turned in to quite a spectacle that saw tricks that had never before been thrown and the return of Tanner Hall back to competition.
The crew also enjoyed a couple days of perfect, sunny day park shredding in Bachelor's rail park.
Featuring: Tanner Hall, Phil Casabon, Henrik Harlaut, Torin Yater-Wallace, Ben Moxham, Gus Kenworthy, and Conner Bennett.
Edited by: Corey Stanton
Cinematography: Corey Stanton + Jasper Newton
Art Direction: Kyle Norris
armadaskis.com
Related posts:Armada: ARcast – X Games Watch as George Knowles documents Gus Kenworthy and Torin Yater...
Armada: ARcast Big Bear There's been many ARcasts over the course of the season...
Armada: ARcast Whistler The Armada Team heads to Whistler and Blackcomb's pristine parks...