On the heels of the announcement that freeskiing halfpipe is officially an Olympic discipline, the Association of Freeskiing Professionals (AFP) prepares to crown it's World Champions at the inaugural AFP World Championships in Whistler, BC. The world's top freeskiing athletes will be in Whistler, from April 20 to April 24, showcasing their talents following the historic announcement from the International Olympic Committee (IOC) that ski halfpipe is an official event at the 2014 Winter Olympic Games in Sochi, Russia. This exciting news has athletes and fans buzzing as the 2010/2011 competition season comes to a close with the AFP World Championships.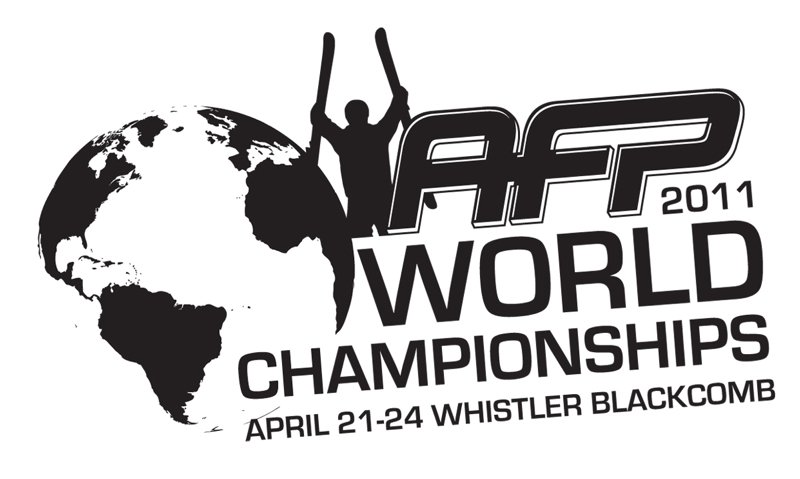 "This is incredible news for the sport of freeskiing.  We're excited to take on the upcoming qualifications process and to ultimately reward these athletes with the recognition they deserve," stated AFP Co-Founder and Media Director Christopher Jerard.  "You can bet competitors will be energized at the AFP World Championship knowing that they are now potential Olympic athletes."
Freeskiing, in which competitors are judged for technicality and execution in many disciplines, is comprised of athletes from all around the world.  The AFP acts as a governing body for the sport, providing measurable results and structure, and continues to push for growth on the professional level.  In freeskiing's Olympic debut, the AFP world rankings, the only global ranking of its kind, will likely play a part in the selection of the field of competitors. In January, the AFP World Ranking was used by many National Governing Bodies (NGB's) to select the teams that represented their countries at the FIS World Championships, which took place this past February in Park City, Utah.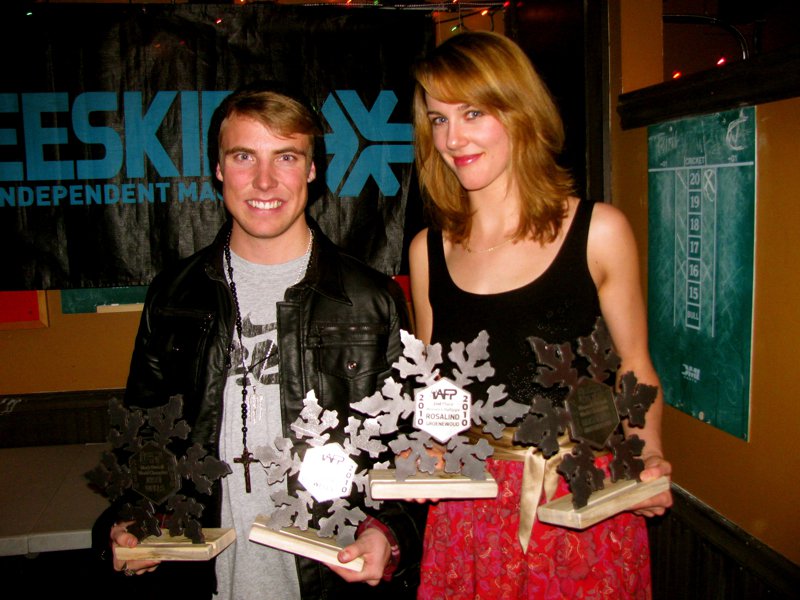 2010 AFP Overall World Champions Jossi Wells and Rosalind Groenewoud
The highly anticipated announcement is not surprising to many freeskiiers, who have witnessed a significant jump in competition in the past few years. Steele Spence, AFP Director of Athlete Relations, had this to say about the growing sport, "the field of competitors has never been deeper or stronger. Talent is emerging from all parts of the world, as we've seen skiers like Russ Henshaw and Kevin Rolland rise to the top in the past year alone. The next two years are going to be fun to watch."
"Since I've started competing, the level of skiing has never been higher than it is now," said Simon Dumont, AFP board member, inaugural AFP Men's Overall Champion.  "We've got kids like Torin Yater-Wallace, who is only 15 years old and just bursting onto the scene.  It makes sense for us to compete on the biggest world stage there is."  
For more information on upcoming events and news, visit http://afpworldtour.com.
About AFP
The Association of Freeskiing Professionals, founded in 2007 by athletes and industry veterans in conjunction with founding partner Target and founding sponsor Woodward at Copper, is an organization responsible for implementing a balanced global rider ranking system and to serve as a unified voice for athletes and for freeskiing to the world. Made up of top athletes and key influencers within the sport of freeskiing, the AFP (http://afpworldtour.com) is proactive in directing the future of events, judging, growth and evolution of the sport as well as fostering opportunities for emerging riders to climb a clear ladder to higher levels of competition. Additionally, the AFP assists domestic and international promoters and governing bodies to ensure consistent on-hill competition organization and judging.