Going through my photo archives I found these carnage pics from a day of shooting with Wiley Miller and Dylan Hood. A quick background on the Pics Dylan, Wiley, Myself and, Pete Obrien were sledding back to a zone to get some gap photos and footage. Peter and Wiley were out front then Dylan then Myself. I came around a corner and saw that Wiley and Pete were waiting for Dylan and I. Funny thing was Dylan was no where to be found. So we turn back and blaze back down the trail and eventually see Dylan standing in the middle of the road unscaved and sled completely burried in the woods. Apparently he came around a corner and hit a bump and his throttle stuck. Luckily he utilized his cat like speed and reflex to jump off the sled before the accident.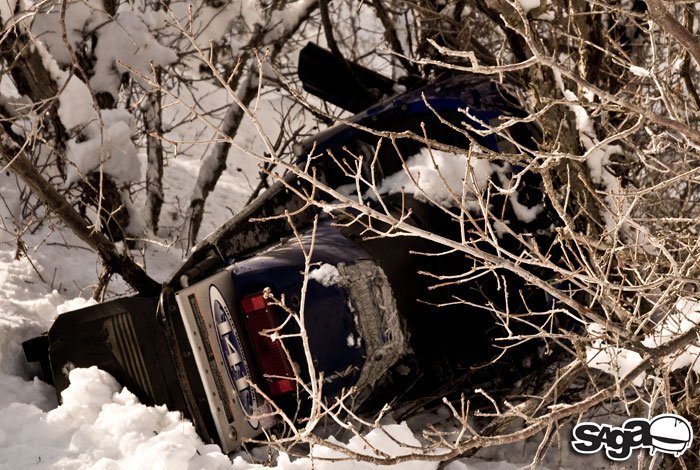 Holly Smokes!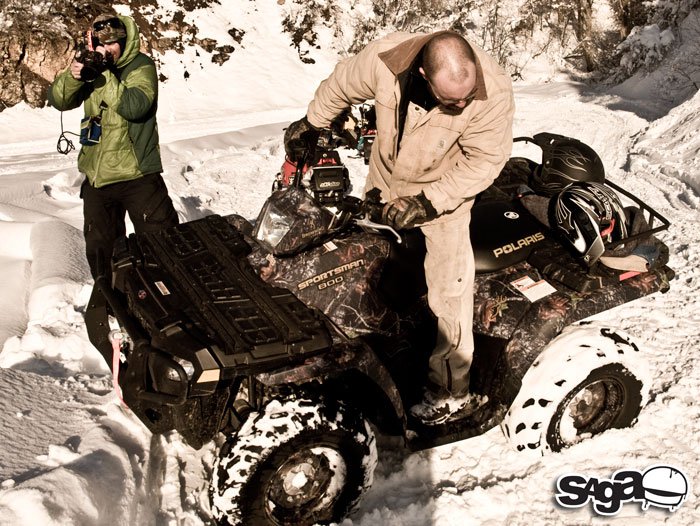 Buddy Guy with wench equipped Quad! POB documents the action.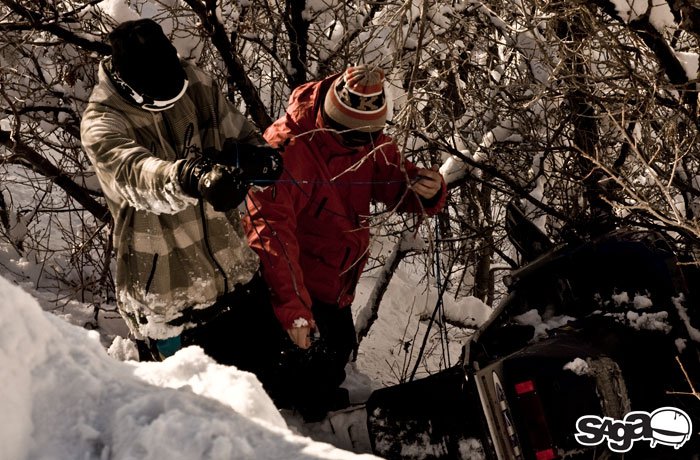 Dylan and Wiley formulate the best attachment point to the sled.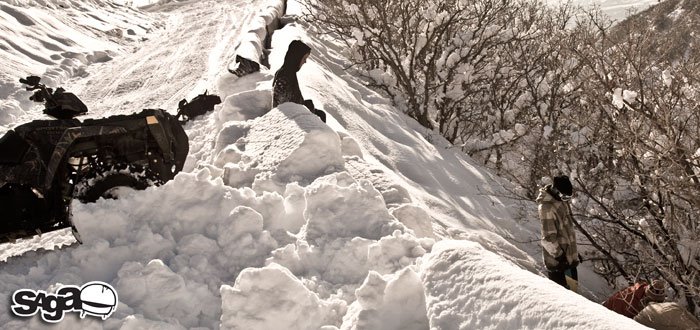 They couldn't figure it out so Buddy Guy has to get involved!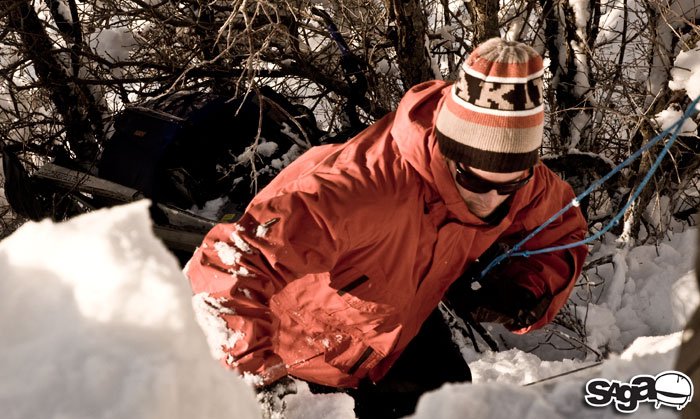 Dylan Flees the path of destruction as the sled is pulled from the thorny graveyard.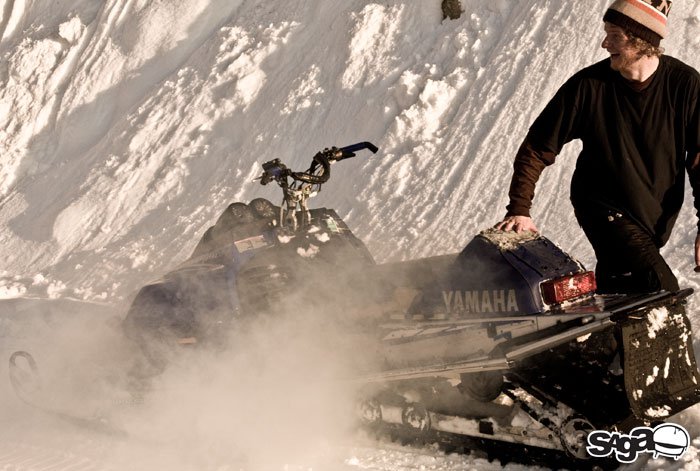 Good as new (well not really its kind of a pile to begin with)Dylan shouts out in a fit of Glee.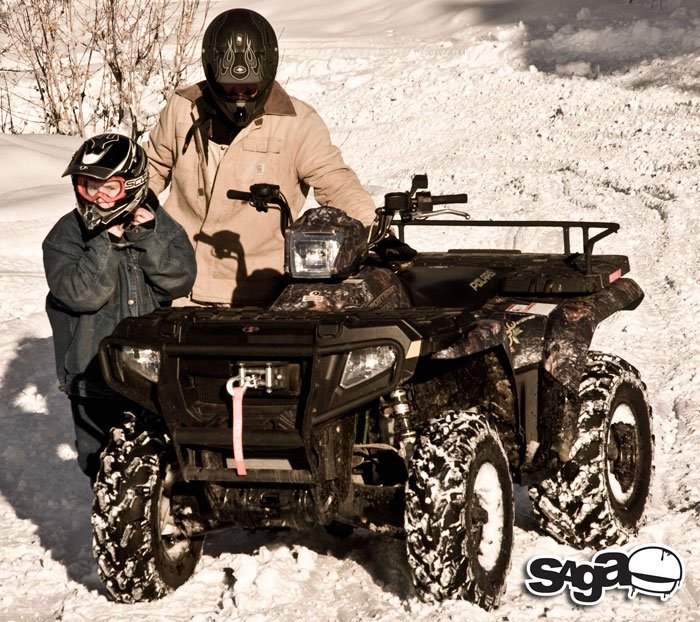 Buddy Guy and Buddy Kid with the wench equipped power quad.
No related posts.