Parker White is an infuriatingly talented individual.
Watching Nothing was not the first time in life I've had that thought. The first time I met him was quite early on in my career at Newschoolers. Fresh-faced and unprepared, I joined him, Duncan Adams, Chris Logan, and Ahmet Dadali for a couple of resort laps in Les Arcs before the B&E Invitational. It was at that point that I learned how truly unbelievable at skiing most pro skiers are. My legs were jelly for the rest of the trip. Even in that esteemed company though, my lasting memory was how Parker looked like he was born on skis. To this day, I think of him as one of the best skiers to watch of all time.
Nothing, however, is an artsy (as fuck!) piece of film as much as it is a ski movie. My initial impression as things kicked off was that this feels like the first time Freedle has truly made the movie he wants to make. You could see his intelligence in the cutting. His sense of humor in song choices and his choice of non-action shots. There were certainly elements of Level 1, but also inspirations from Nimbus and so much that could truly only be Freedle.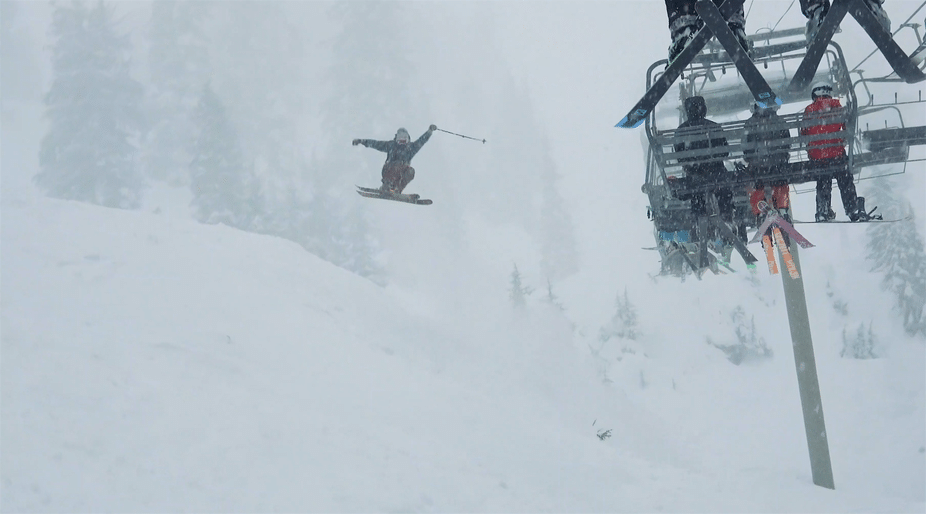 Perfect form from Duncan
_
Then, as the minutes passed, I started to get frustrated by just how good Parker is at everything again. No offense meant, but the man doesn't look or act like one of the most talented 'athletes' I've ever seen. Yet, he can pow surf and snowboard so well that you could easily forget that they aren't the sport he's a professional at. He's not throwing the craziest tricks, but he has that exact same natural style he has on skis. He can even hula hoop in a way that left me confused.
For the majority of the movie is Parker is riding boards and having fun, rather than skiing the gnarliest stuff possible. But towards the end he straps on the twin planks again and you're reminded that he can do literally anything he wants when he does. Who does baranis into pow? And the ender... well, I'd be surprised if it isn't the backcountry jib shot of the year.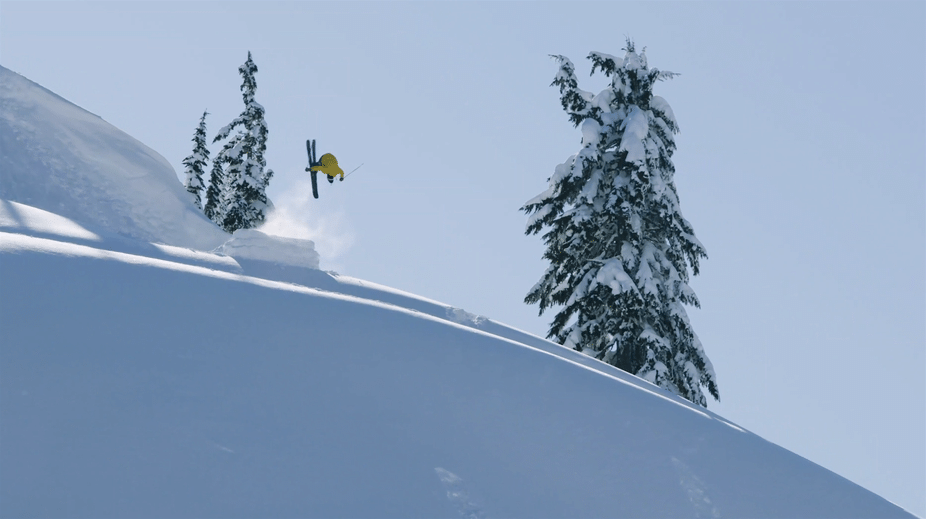 Guess who?
_
Putting together a montage of the gnarliest stunts was clearly not the intention of this movie. Parker has been doing that for years and this season he obviously wanted to do something different. To be frank, his catalog to date and his prodigious talent mean that he could easily go the route of those skateboarding legends who drop five clips a year and remain more famous than the hundreds of hungry ams chomping at the bit. I doubt that will be the case, but if anyone (other than Candide) could pull it off, it's probably Parker. Duncan Adams, who has a handful of clips in here too, has a similar gift for skiing but has always flown under the radar. LSM, the third of the trinity of skiers who feature, is developing that same ease in deep snow, riding fluffy flakes with his own unique twist. All of their shots are like rare diamonds in a sea of so much, well, Nothing.
If you're looking for pure ski porn, then you might well be disappointed in Nothing (excluding the bangers, of which there are several and which are reason enough to watch). But if you appreciate great snow, great times, and annoyingly talented individuals then you're going to want to watch this one.
_
Nothing will be live tomorrow (1st October) at 6 pm Mountain Time.