Last week I closed the shop up for the end of our 4th season, and began my 4 month vacation.  I started by going up to Breckenrige to celebrate.  The next morning I gathered up Josh Bishop and Carrie Rossman and we quickly drove to Loveland to attend their first Vert Alert comp of the season.  We've been sponsoring the Vert Alert series for several years now, and it's a great local competition.
This mustache is for you Ced
When we got there Bishop yelled that he couldn't hold it any more and jumped out of my car.  He ran through the parking lot, found a car he liked (or didn't like) and peed in front of everyone.  I'll need to work on training him better.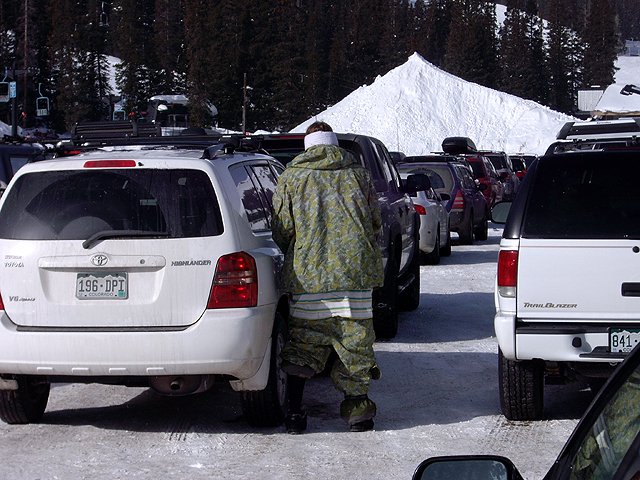 After that we headed to the marketing office to sign up for the comp and get tickets (Thanks Dustin).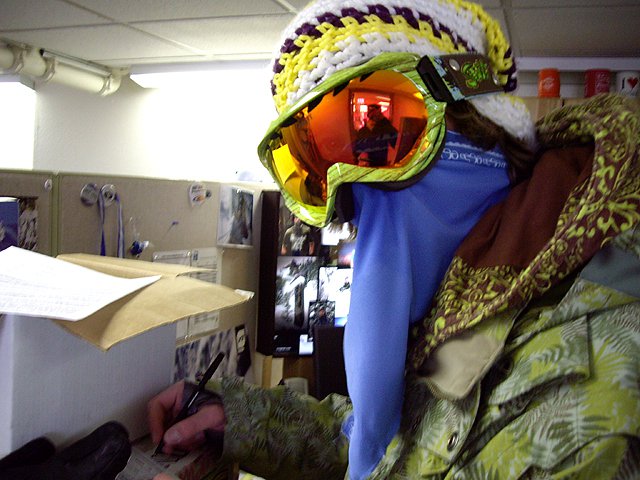 We then got on the mountain to check out the course.  There were a lot of competitors, and after a few practice runs, the comp was ready to start.  I was the comp starter, so I got to hang out with Carly at the top of the course and radio down competitor numbers.  Throughout the day competitors brought us free burritos in an attempt to bribe us(thanks Wahoo's).  Unfortunately for them, we weren't the judges, so it didn't really do anything.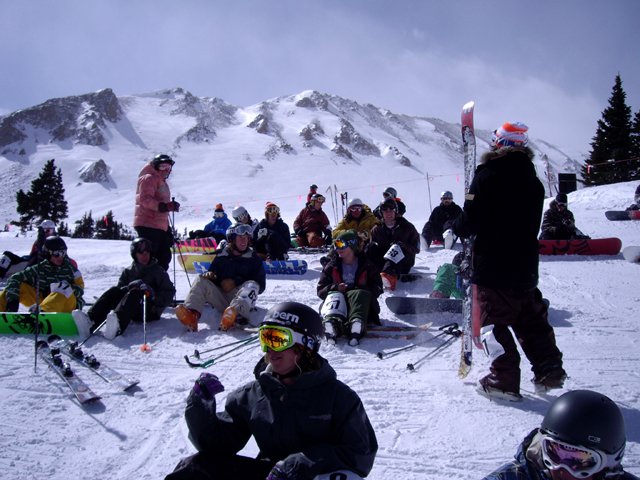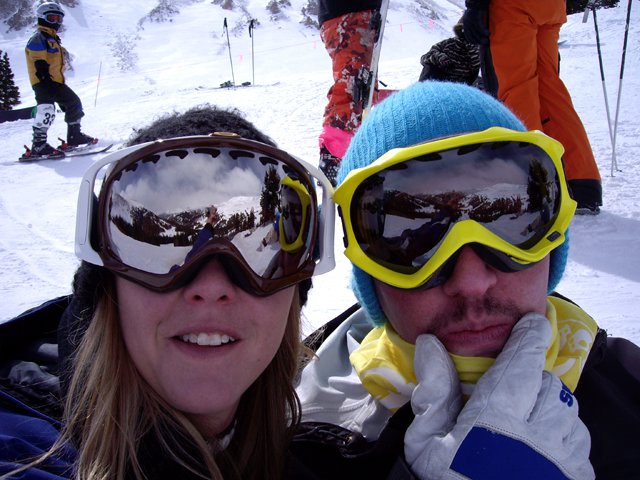 Who doesn't love Mustache March... Carly doesn't
Since I was at the top, I didn't get to take any comp photos.  But luckily Dustin and Oscar were able to get me some.  Thanks for the shots guys.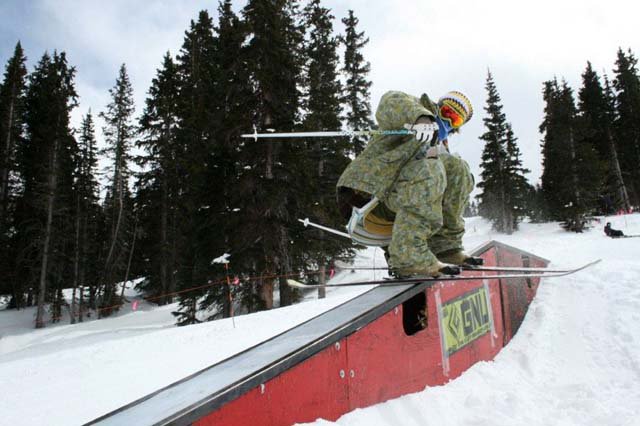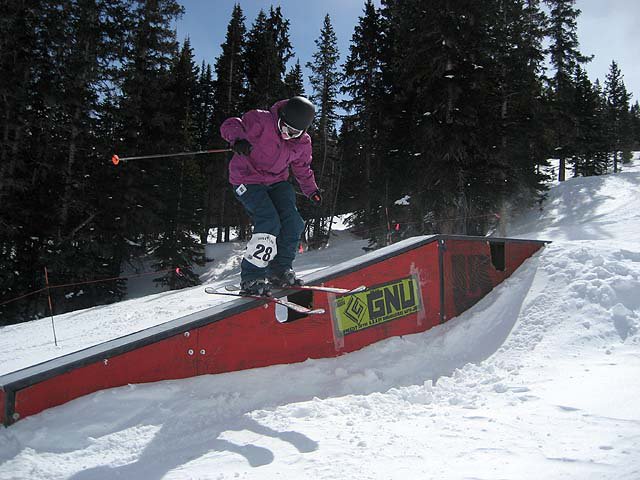 Jen Allen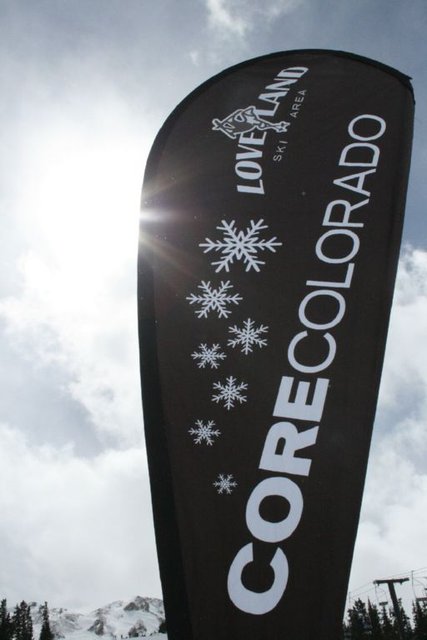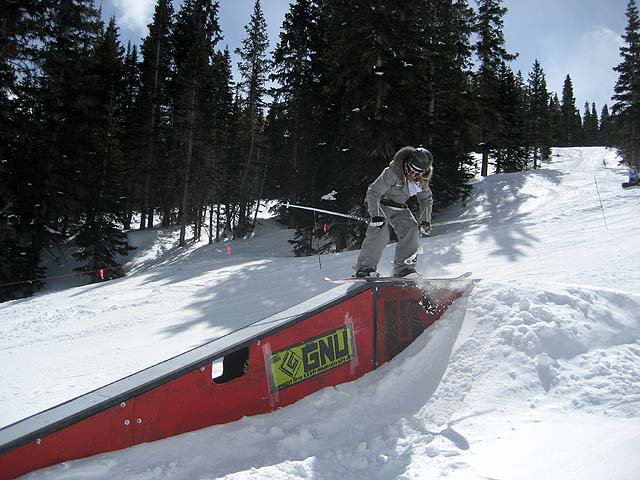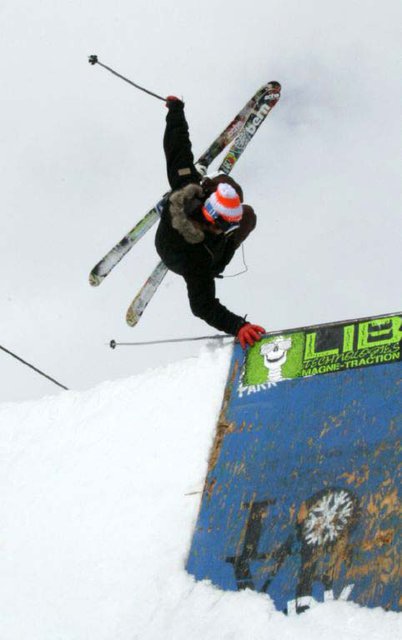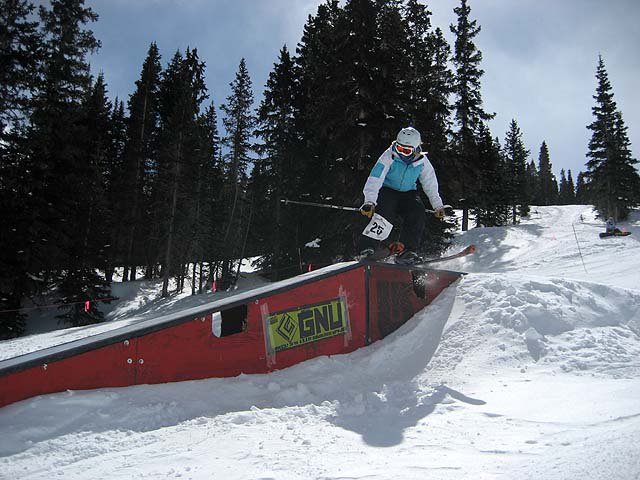 Jacki Strenio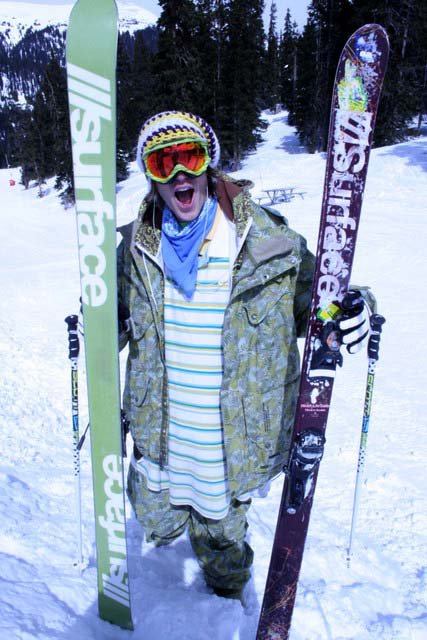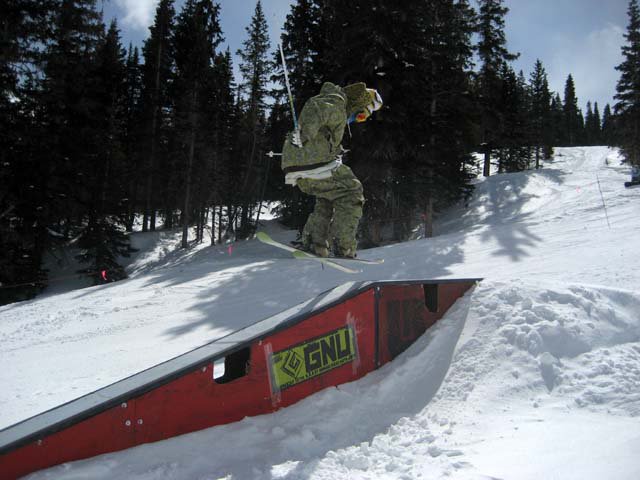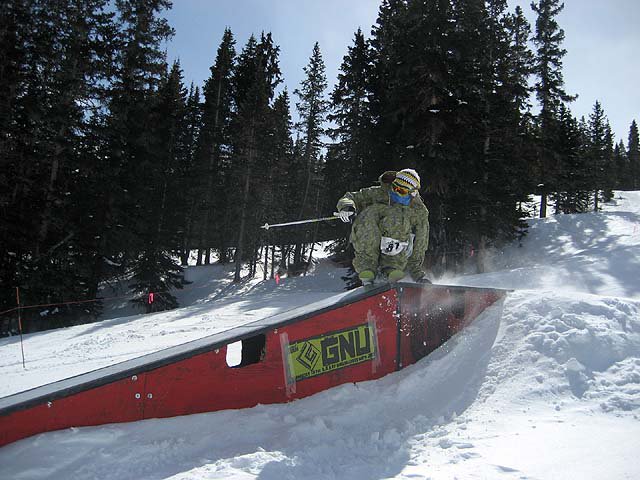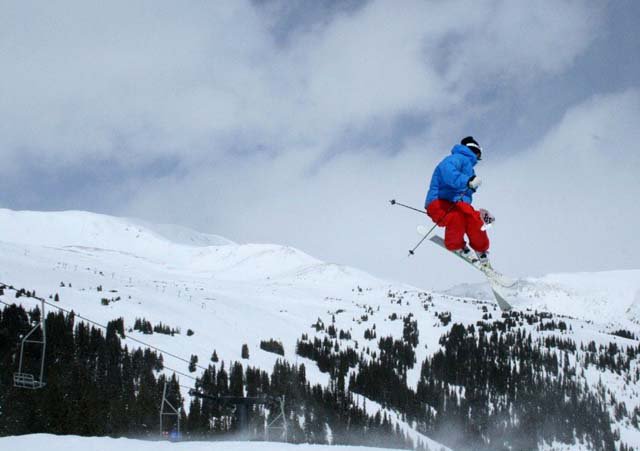 Brett Weiss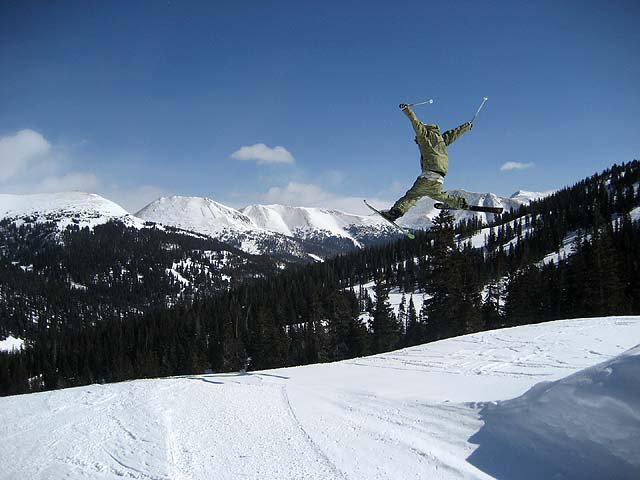 At one point in the day Bishop had a nasty fall on the quarterpipe, injuring his shoulder and his knee, but I expect him to be back by this weekend.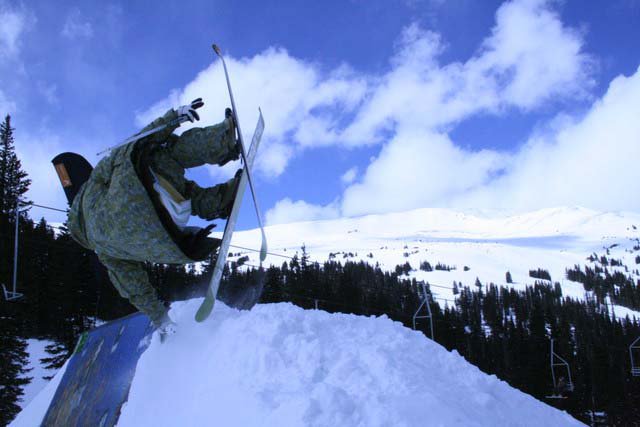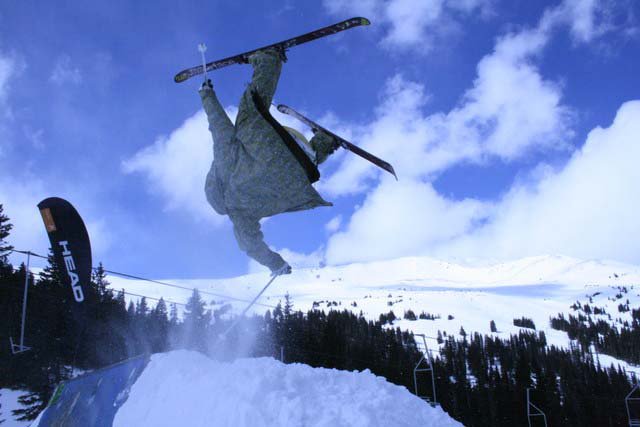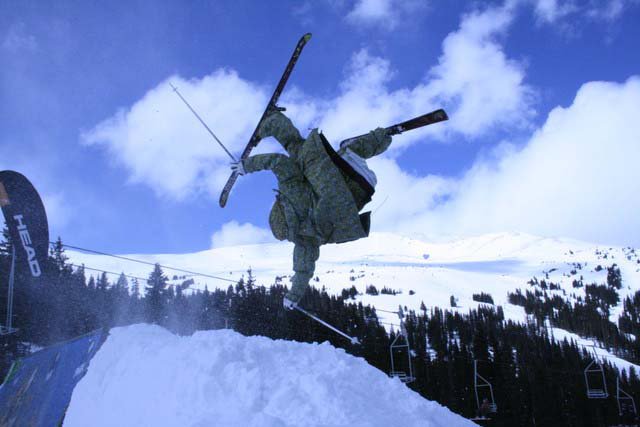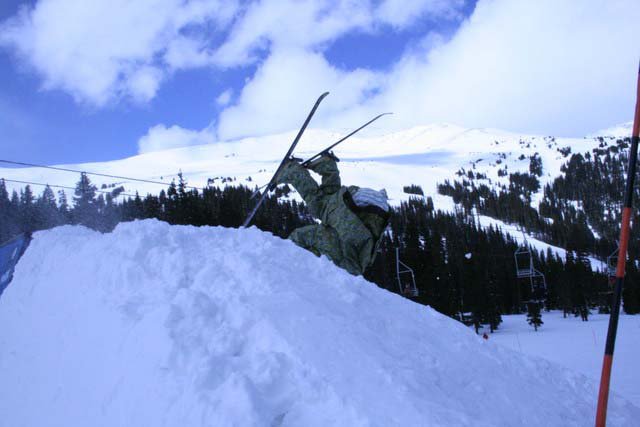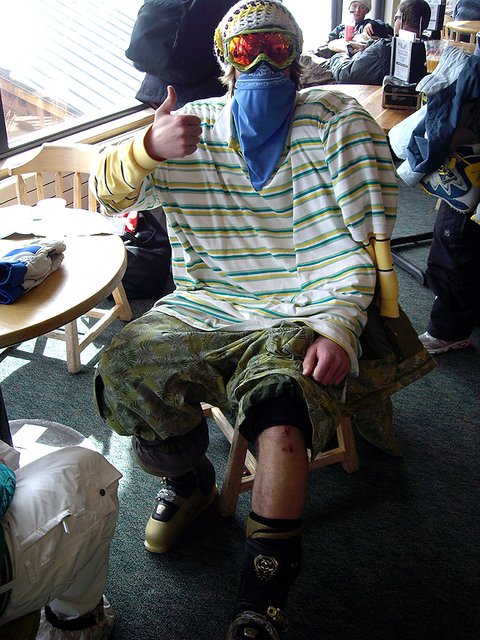 Bishop realizing that if he had a mustache, all this pain could have been avoided
After the comp ended, we had a little time, so I took some runs to the top with Jacki, Jen, and girls snowboard winner Paige.
We got back down just in time for the winners to be announced.  Tons of prizes were handed out, and everyone was stoked. 
And Carrie won, so I was super stoked.  For the full results list, click here.  The next day I found out that Jibij rider Jenn Hirsch got second at the Mt. Snow Open too.  Stoked on women's skiing.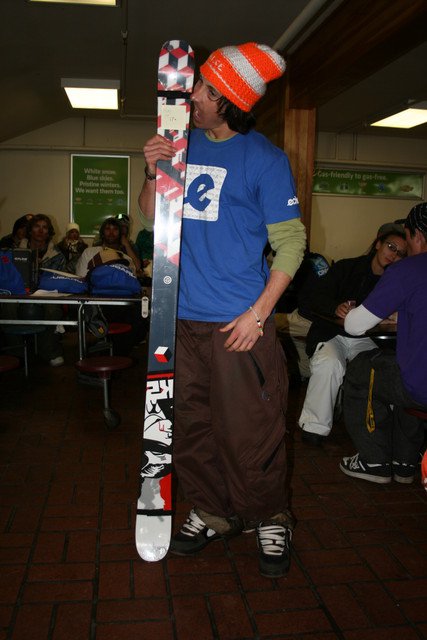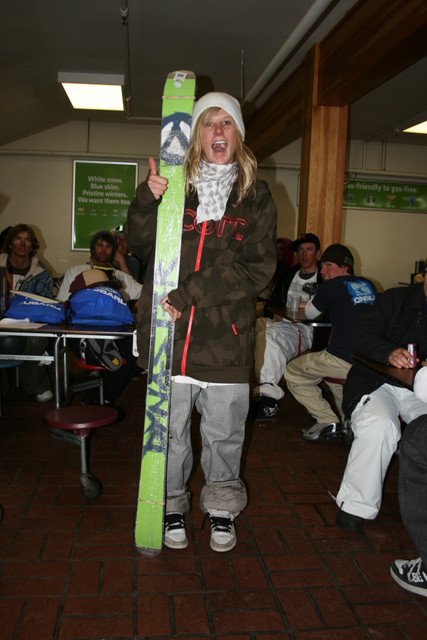 The next Loveland Vert Alert is April 19th.  If you're in Colorado, you should definitely go check it out. I'll be skiing Summit County for the next couple of weeks, so look for me if you're there, and we'll take some runs.