As kids, visions of becoming a superhero, astronaut, firefighter, or policeman flood the thoughts and dreams usually supported by the lifelong question: "What do you want to be when you grow up?". My answer to that question was a professional skier.
Now, this image is not skewed from what it means to be a pro-skier. It takes extreme dedication, talent, hard-work, and motivation, just as any other athlete in sports. Yet, as I got older, I realized that throwing backflips and sliding rails is not my forte. While continuing this dream or goal of becoming the ultimate professional skier, I soon came to realize the "winner-take-all" career style was not meant for me.
When I was a kid, I found myself daydreaming about what it would be like to be a professional skier. I thought of winning gold medal at the Winter Olympics. I thought of skiing the steepest and deepest lines every day. I thought of being published in Powder, Free skier, or Teton Gravity Research. I imagined getting free ski gear thanks to generous sponsors.
However, I did not give up on skiing. I love the sport, the friends, memories, views, and rush that came with it. In fact, after lots of skiing, reflection, and backcountry avalanche courses I have been able to alter my definition of the "professional skier". I realized the realm of skiing includes, avalanche forecasters, course instructors, ski guides, and most importantly, snow scientists. I argue the leaders of snow science and avalanche industry are as professional as the professionals making headlines. The amount of dedication, motivation, communication, and collaboration between the members of the SnowEx project is nothing short of professional… it is NASA after all.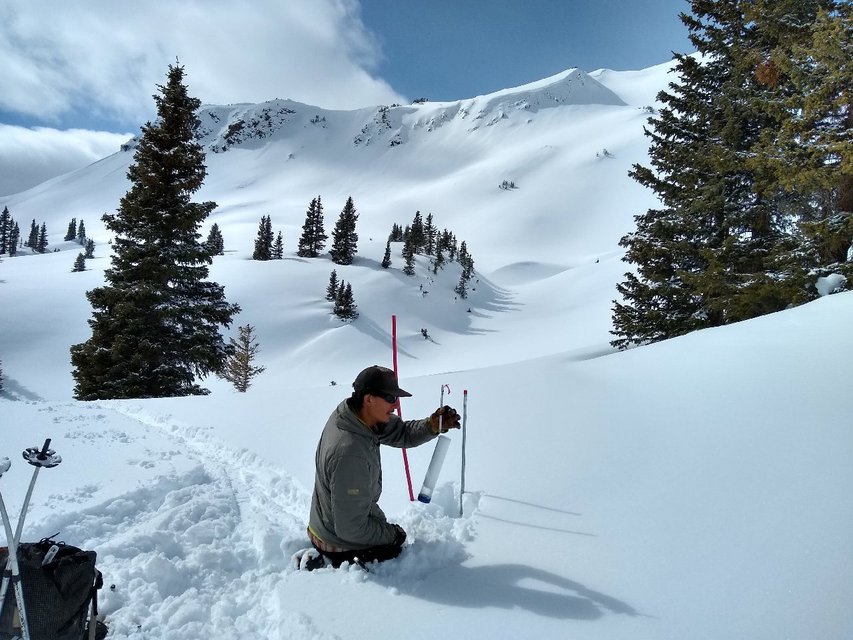 As interns under Dr. Andy Gleason studying the Swamp Angel Study Site, in the Senator Beck Study Area, located on the top Red Mountain Pass in Southwest Colorado, our classroom was the best of the best. As aspiring professionals in the snow science realm, the lessons and knowledge were embraced and returned with more questions and more answers.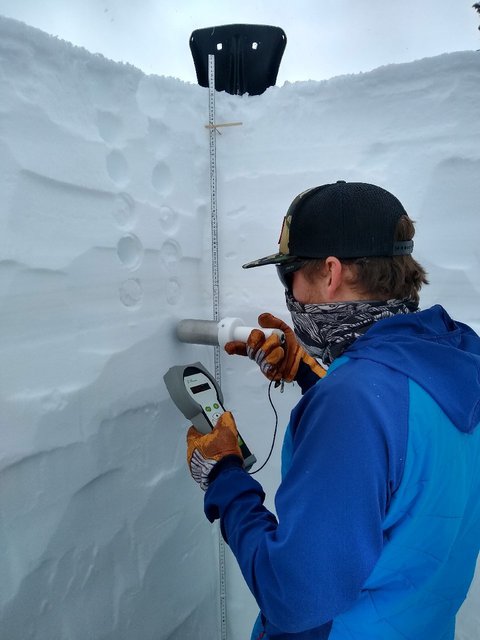 During the pit profile, data collection was not the only topic of discussion. This was also a time for the interns to ask questions and answer questions from Andy. They could be specific questions about how the layers are interacting with each other, how deep sunlight penetrates and affects the snowpack, or making the interns calculate how much snow we are shoveling per pit (about 4,000 square pounds). Andy would also make us rate and classify every avalanche we would see on the drive or hike into the study sites. In return, we asked questions regarding how to use the data we collected in our snow pits towards making decisions in the backcountry. Questions like "What is the difference between a Melt-Freeze crust and a Sun Crust?". Sometimes bigger life questions were asked like "Which schools have the best snow science programs?".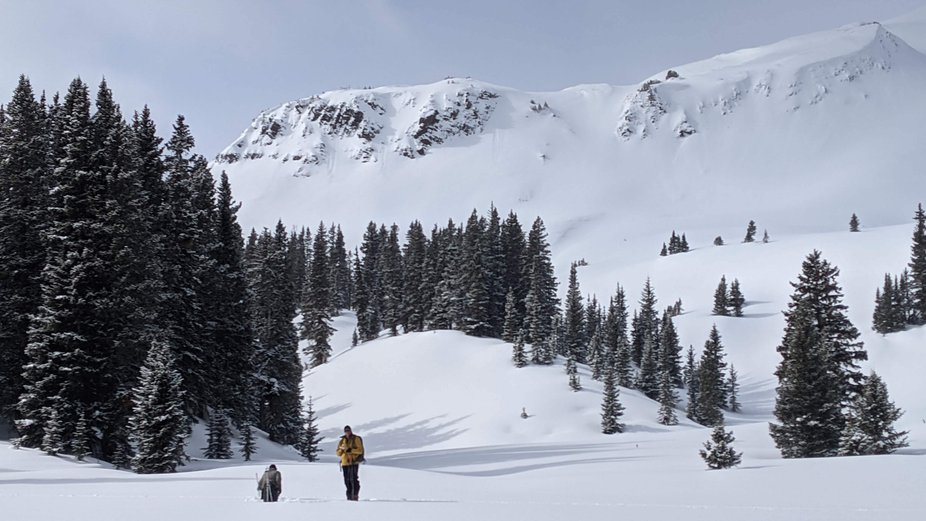 The Swamp Angel Site is where our full pit profile was conducted. Our duties were measuring the permittivity of the snowpack by taking the Liquid Water Content, measuring the density of the snow, conducting a hand hardness test which helps identify different layers and test the cohesiveness of the snow, and identifying the snow grains in each layer. In addition, we measured Snow Water Equivalencies at individual weather observation sites along Highway 550 to track how much water is held per unit of snow. This, in addition to the Liquid Water Content, can help forecast the amount of snowmelt water a region will receive in the melting phase. In the time of climate change and water scarcity, snowmelt information is crucial. By taking these measurements by hand, we can compare it to data taken by satellites to improve precision and accuracy.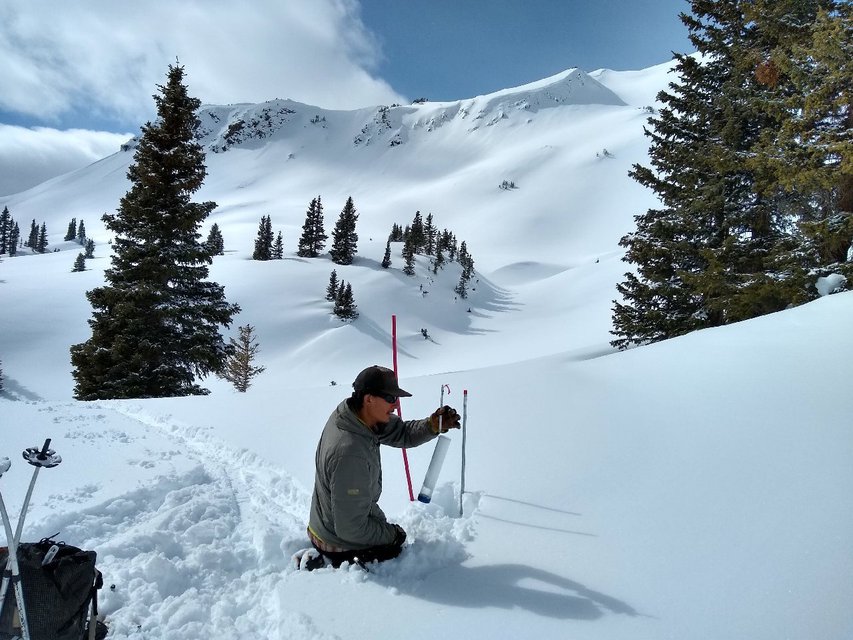 `Now, with three college students helping on a project, there was no shortage of snow-puns, dad jokes, and laughs throughout the season. Andy was even kind enough to enlighten us with his as well. With many laughs and lessons throughout the day, the SnowEx project never felt like work. The crew was able to have plenty of fun while being able to successfully, accurately, and precisely, collect and record the data. With the bonus of skiing to get back to the car and field days ending with a slice of carrot cake from the Coffee Bear in Silverton, what is not to like?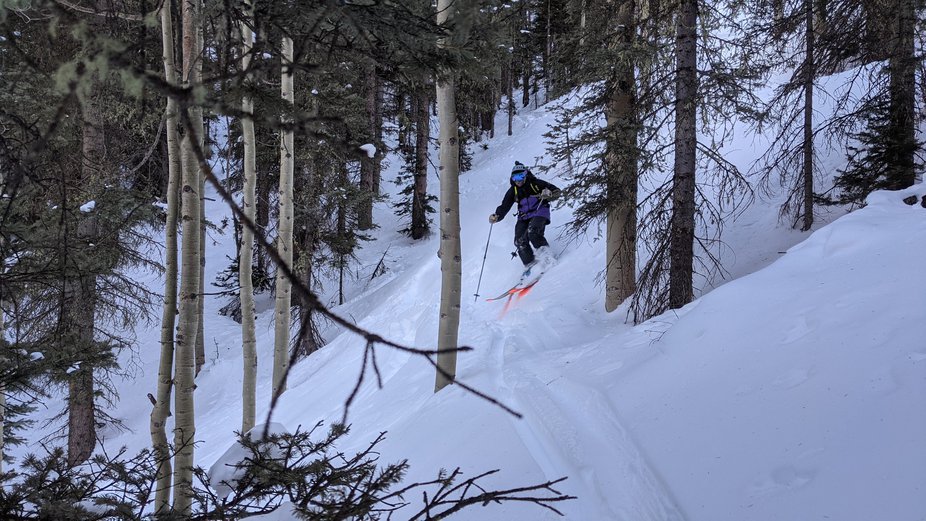 In sum, the SnowEx project allowed me to look at a sport I love and turn it into a career path with new goals that are tangible and achievable. That is my new definition of professional and I am extremely thankful to be able to help the SnowEx project achieve its goal; and am grateful for what the SnowEx project has taught me. Thank you.