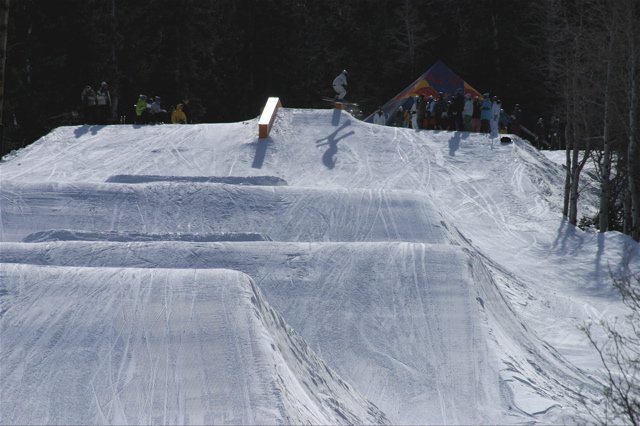 Words: Kristie GilesPhotos: cko, Charlie CarrSkier girls came from all over the world to compete in the second annual Queen's Cup Open this weekend at Park City Mountain Resort—or just to have fun. It was designed to avoid the intimidating aspects of competition: the girls were randomly divided into teams, and the pros (Grete Eliassen, Sarah Burke, Kristi Leskinen, Meg Olenick, Virgine Favre, Angeli Van Laanen, Ashley Battersby, Jen Hudak, etc.) were there as coaches. As a result, the vibe was super mellow and the girls got to bond a little and cheer each other on—but that didn't mean they weren't pushing their limits.Saturday's slopestyle involved lots of carnage… something like four blown knees, four concussions, and a separated shoulder. It warmed up before the second run, so a lot of girls were either casing or overshooting the hits.This year, there were prizes for individuals, too—and not like, T-shirts or something. A few pairs of skis, a sound system, some mp3 players, outerwear… oh, and $2,750 was on the line. This was a cool addition because it seemed like last year there were some girls who killed it but weren't on a winning team and, therefore, got no recognition whatsoever.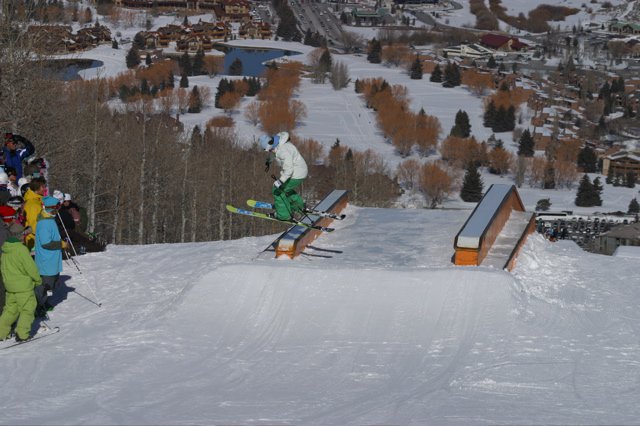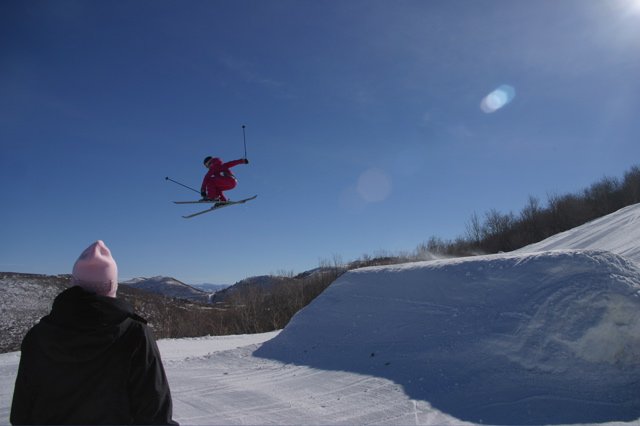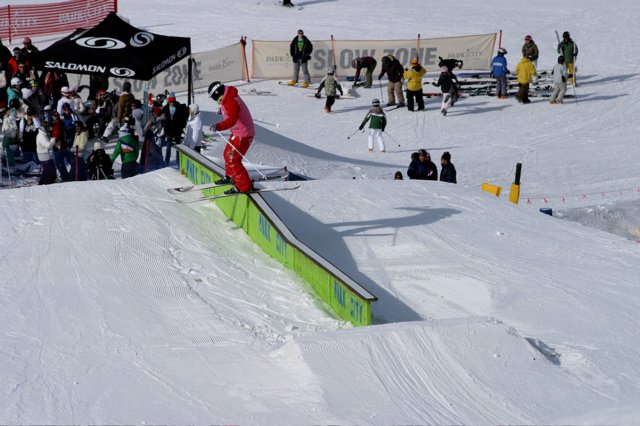 Anyway, the slopestyle was on Saturday in the King's Crown park. It was nice and sunny, and Red Bull and DJ Savage made sure no one fell asleep. Ashley Battersby's team won the team award and Becca Babicz, Natalie Sirianni, and Katie Dill took first, second, and third (respectively). Katie also got hooked up with some Oakley Thumps for throwing the "Trick of the Day" (judged by Pep). Swollen Members entertained at the after party, which went down at Harry O's that night, and the superpipe competition (new this year) took off Sunday morning at the Eagle Superpipe.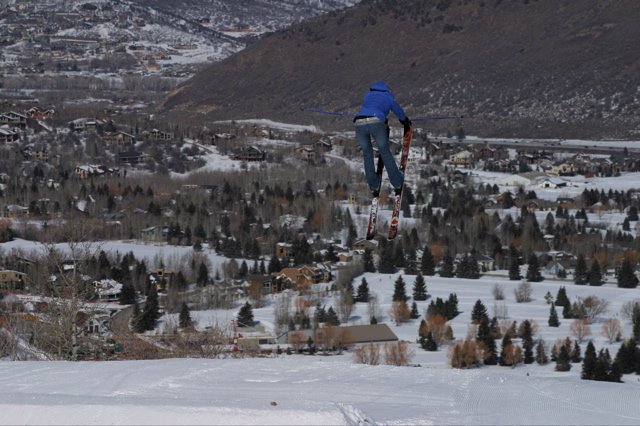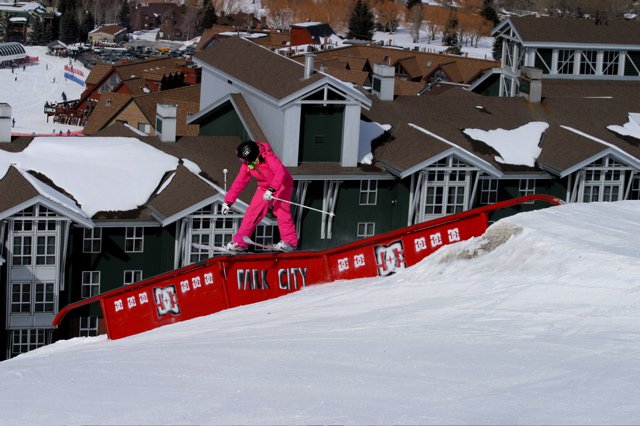 It was sleeting and snowing and stuff during the pipe comp, but it cleared up before the second run. A lot of the girls were throwing 3s and 5s in their runs, and Grete did some spread eagles and daffys with very nice amplitude. A "slide down the pipe on your stomach" extravaganza followed, and a dance party followed that. (Both were lead by Grete.) Then came awards time…Grete's team won, and Park City local Kimmie Sharpe took the cash in individuals. Stephanie Sirianni and Roz Groenewoud got second and third.The Queen's Cup was organized by Annaleah DeMasi, presented by Roxy, and sponsored by Roxy, Salomon, Skullcandy, Oakley, Aeryx, Freeskier, Booster, Girl Powder, Paul Mitchell, Dakine, Zions Bank, Aeryx, Rage Films, Kicker, Tecnica, K2, Park City Mountain Resort and Red Bull. For more information, check queenscupopen.com.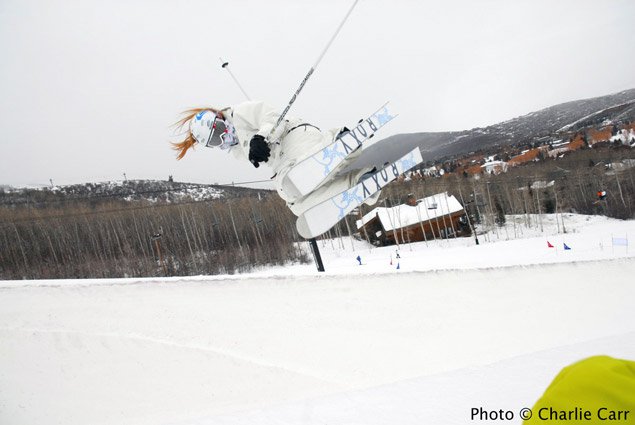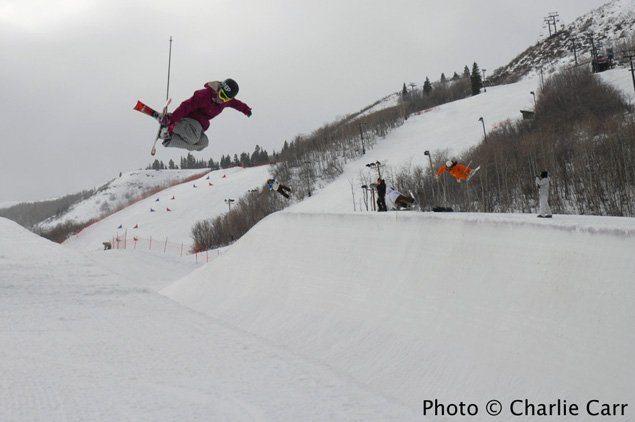 RESULTSSlopestyle1st: Becca Babicz2nd: Natalie Sirianni3rd: Katie DillTeam award: Ashley Battersby, Anna Borgman, Becca Babicz, Lena DeCrescenzo, and Katie SuvzaTrick of the Day: Katie Dill (720)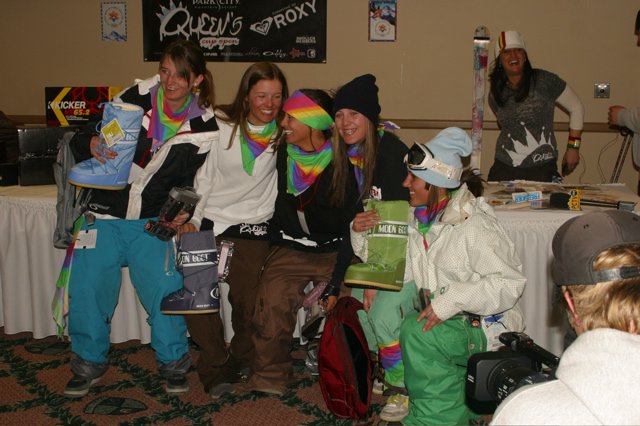 Superpipe1st: Kimmie Sharpe2nd: Stephanie Sirianni3rd: Roz GroenewoudTeam award: Grete Eliassen, Anna Borgman, Crystal-Rose Lee, Jill Sweeney, and Rachael Zalan