Just came back to the FT Europe Headquaters after an awesome time at the Nine Knights. The sunset – night – sunrie session on thursday/friday was just crazy but what happened on saturday during the contest was unbelievable. The guys were throwing down every trick you can imagine and Teddy threw a 45 Meter superman front flip over the castle? completely naked. Tobi Reindl said this morning: ?Teddy just loves to bring himself in f***ed up situations and then is the only one who would know how to deal with them?
Teddy: "For the boys"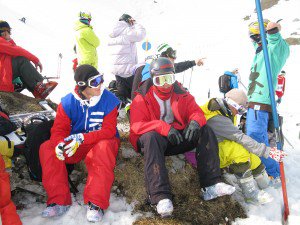 Thomas and Blake waiting for the heli to arrive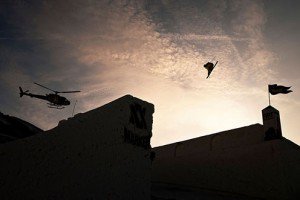 and then the heli came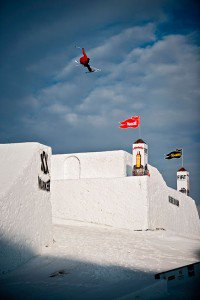 Blake enjoing some european air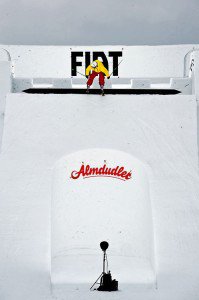 Nico jibbing the Wallischs
Nico thought about every single detail to make the event as comfortable as possible. Here are the Legs Of Steel boys getting their cab ride to the drop in.
The Legs Of Steel Crew
The next picture is probably one of the funniest i´ve ever seen. Austrian Photographer Christoph Schöch took it during the Dodgeball Turnament with a little help of Kevin Catch and Filmer Reini Gruber
Of course it won the Best Lifestyle category!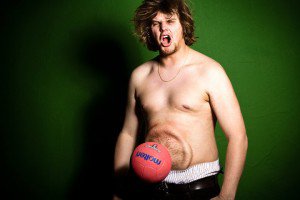 Booooom
Big thanks again to Nico for an awesome time and props for managing everything the way he did! I´m sure everyone would love to come back next year!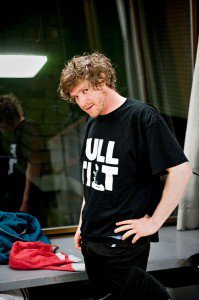 Nico before the sunrise shoot
Almdudler Nine Knights presented by Fiat – Action Part 2 from Nico Zacek on Vimeo.