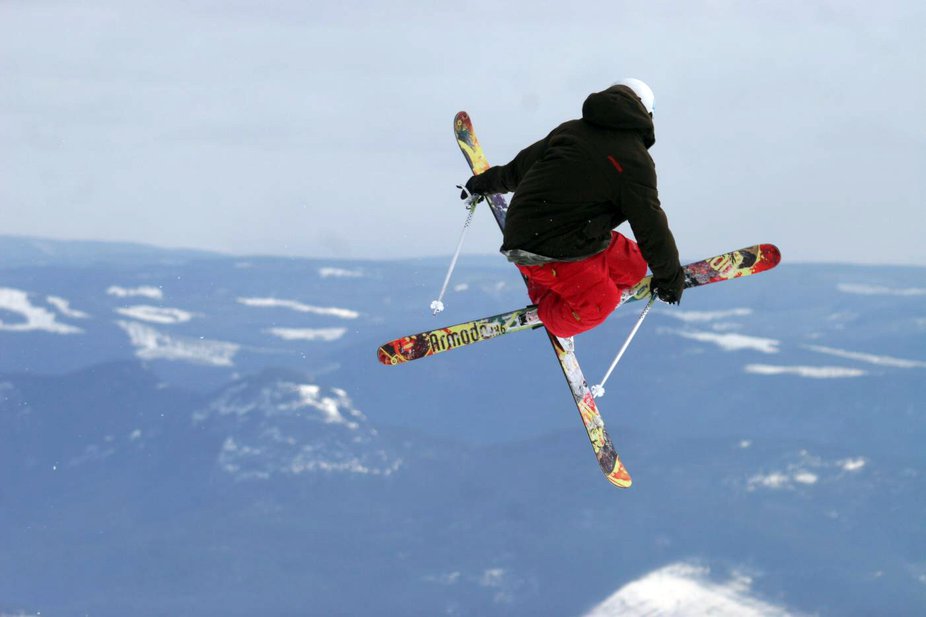 The Mens open catagory was the group to watch as the triple jump line was attacked by all angles with style oozing out of every trick imaginable. Local boy Cole Melin was a crowd favourite due to his outrageously crazy double cork 1080 over the bottom stepdown. Mike Mertion was also seen doing super booster switch 1080s and landing lower than everybody else, but somehow stomping everything he tried.
Joe Schuster was also on hand and was the man to beat with super flawless lines through the jumps.
Even the girls had what it took to navigate through the enourmous jumps and take home a healthy chunk of change.
Jenny Higgins and Kara Heal Showing some love.
The Mens Am Catagory was taken home by Cam Smith, followed by Noah Morrison and Stu Sykes.
In the end after an exciting two run final Mike Mertion settled for third place, Matt Margetts in second and Joe Schuster taking home the $$$$1000$$$ Congrats guys on an amazing performance!
You can check out all the scores and the results on the Silver Star website http://www.skisilverstar.com under mountain news
Thanks to everybody who came out to this event and we hope to see you back next year at Silver Star.
All Photos By Tim Fitzgerald.