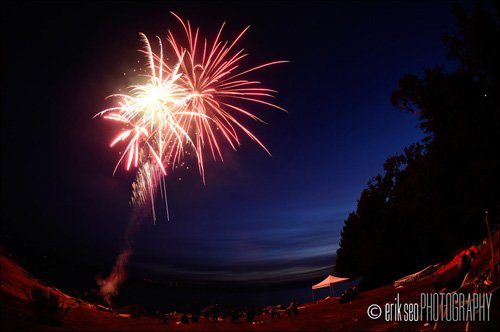 Every year I can remember except for one I spent in Park City and the Summer I spent in New Zealand, my 4th of July has been spent back home in Seattle at the Harris's house. I started going there in pre-school, it was the perfect spot for a 4th of July party. Private beach location on the Puget Sound so anything goes with fireworks and views of 3 fireworks shows, Tacoma, Vashon Island and Three Tree Point. Add in good old friends I get to see every year and it's something I knew I always had plans for. As we all grew up, the fireworks evolved. We all started with small, "safe and sane" fireworks you can buy at all the fireworks stands with my brother Stan and Sam's older brother Ty going for the bigger and better fireworks (both of them are in the military now as it turns out). Undoubtedly the influence of our older brothers made myself and Sam get creative with our own fireworks, eventually creating things to destroy our entire collection of GI Joe toys in one day.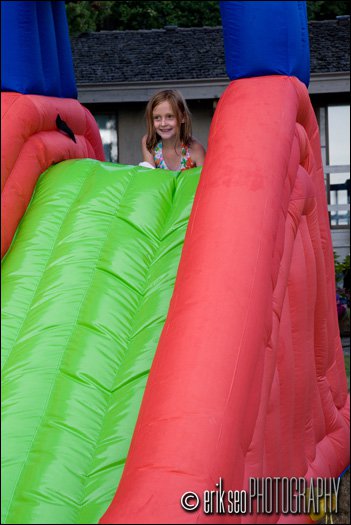 We've all grown up a bit. They 4th at the Harris's has reverted back to how it started for the most part. Kids running around and playing, some shooting fireworks. Instead of my friends and I, it has become the children of my friends running around. It's a pretty cool thing to see, pretty much watching what my childhood was like right in front of my face. The same place, the same day, add in a lot of new faces. It's a fun day.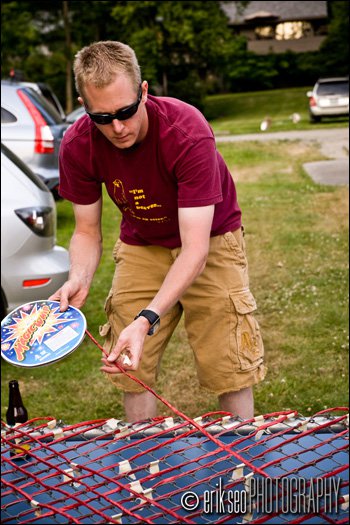 Everything has evolved and although we have grown up, we still blow shit up.  Now we have more resources to buy more shit to blow up. Here's where things haven't reverted back to where the 4th of July at the Harris's started out.  Enter Dan Randall to the situation. Dan started coming to the 4th when we were in college and has been bringing more and more to the beach every year to blow up. A little background, Dan enjoys all things that blow up. From throwing little firecrackers one by one, to his time in the US Army as a demolitions specialist, blowing up more shit than you can imagine. As you would guess, Dan loves the 4th.ÂÂ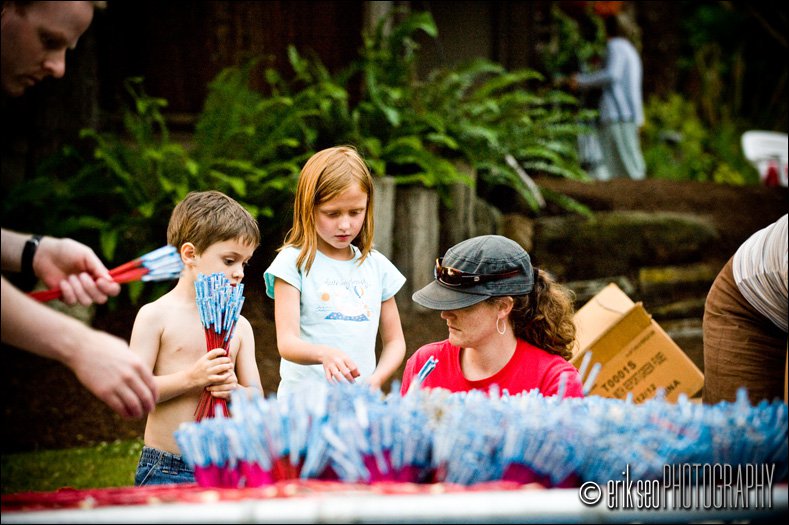 The past 2 years he's brought a large bottle rocket launcher that does 10,000 bottle rockets in a few minutes. This year he stepped it up a bit, making a small barge to float the launcher out to sea a bit to keep things at a bit of a distance and make things a bit safer. We've had to dodge stray bottle rockets in the past few years so a bit of distance should help things out a bit. Doug Earle also came in to help out with this monstrosity adding in a remote start capability to the barge making things a bit safer and more enjoyable for everyone.
This year the massive 22,000 bottle rocket launcher went off exactly as planned. The barge floated, the remote igniter worked, all the bottle rockets went off, nobody had to duck for cover and it was just pretty damn cool. Photos are below, video of the bottle rocket launcher to come as soon as I get it.
Cheers to Dan and Doug and of course the Harris's for making another great 4th.