A summer skiing experience unlike anything else in North America, Beartooth Basin, just off of Beartooth pass, features steep terrain in one of the largest wilderness areas along the Montana/Wyoming border. The Fourth Annual Beartooth Summer Session took off on June 5th, 2014. Presented with generous help from ON3P Ski Company, the boys started off the weekend prepping a truckload of skis for an all-weekend demo.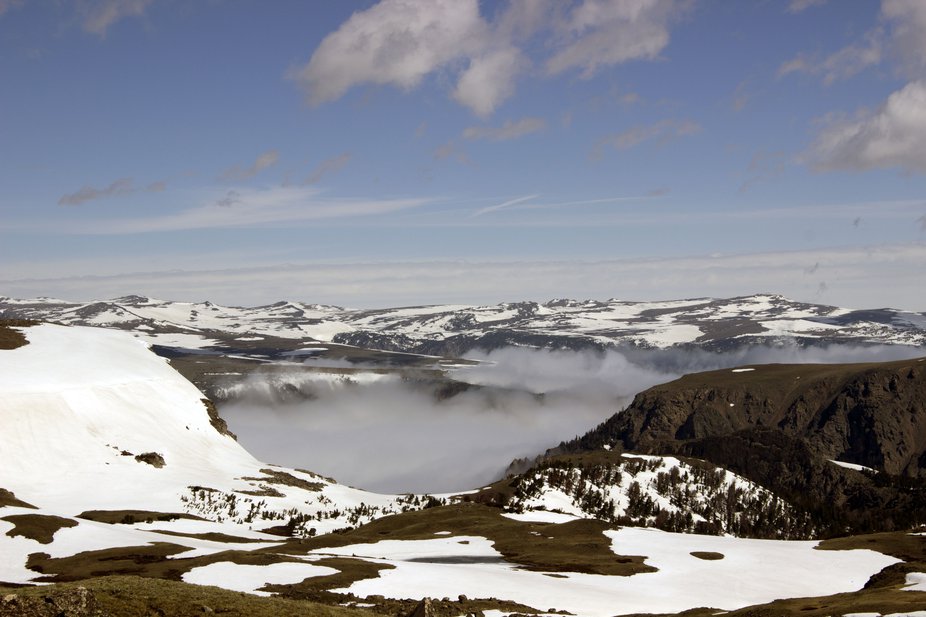 Demo Prep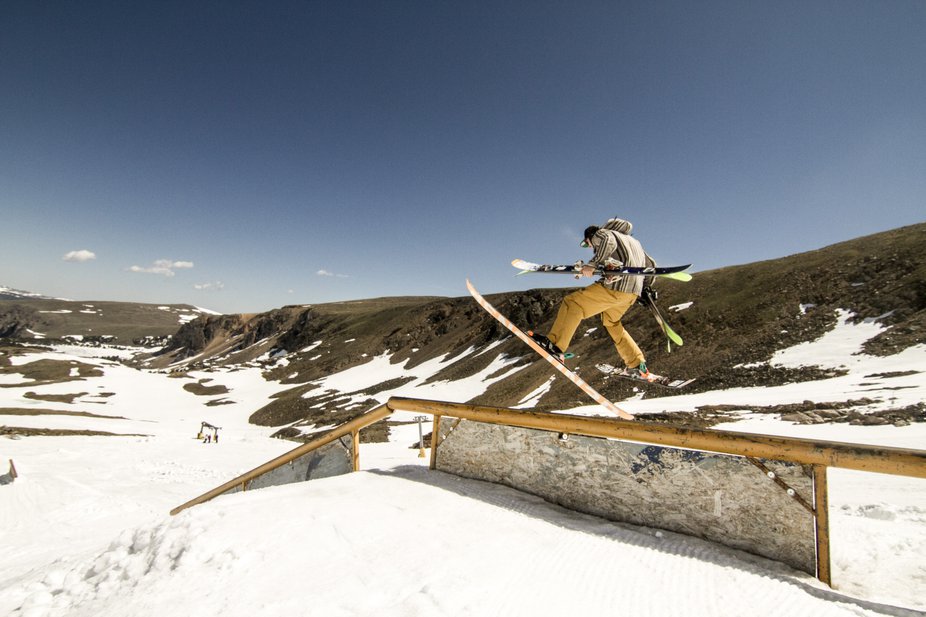 Sander Hadley one among many who hauled ~30 pairs of skis downhill // Photo: Cy Whitling
Beartooth Basin, formerly a summer ski training area, is now open to the public and features two pomo lifts that service 1,000 vertical feet of terrain. The beginning of the weekend featured an abundance of sunshine. Notable to Beartooth Terrain, skiers lapped steep lines at the top and finished the run off through the park.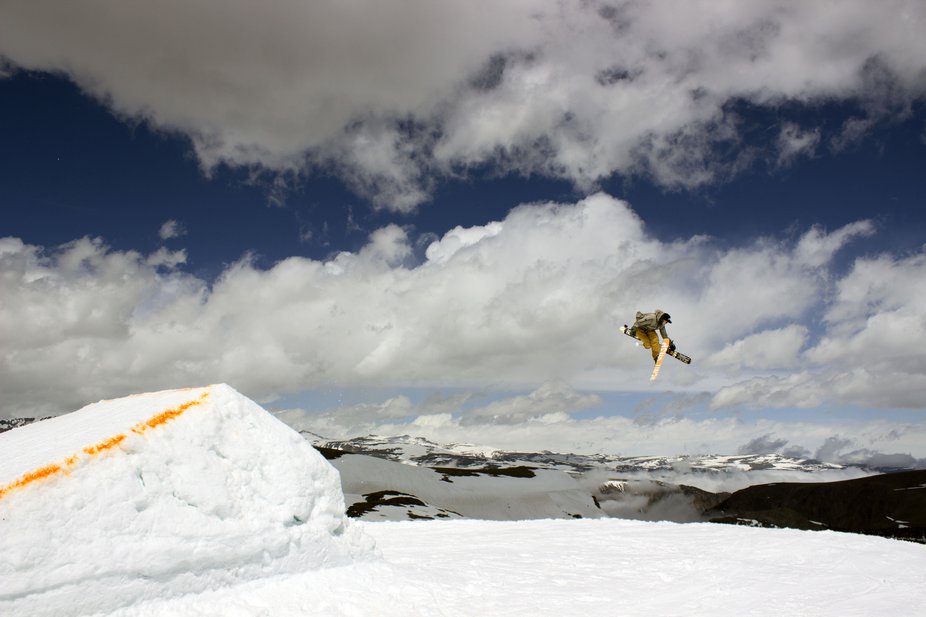 Sander Hadley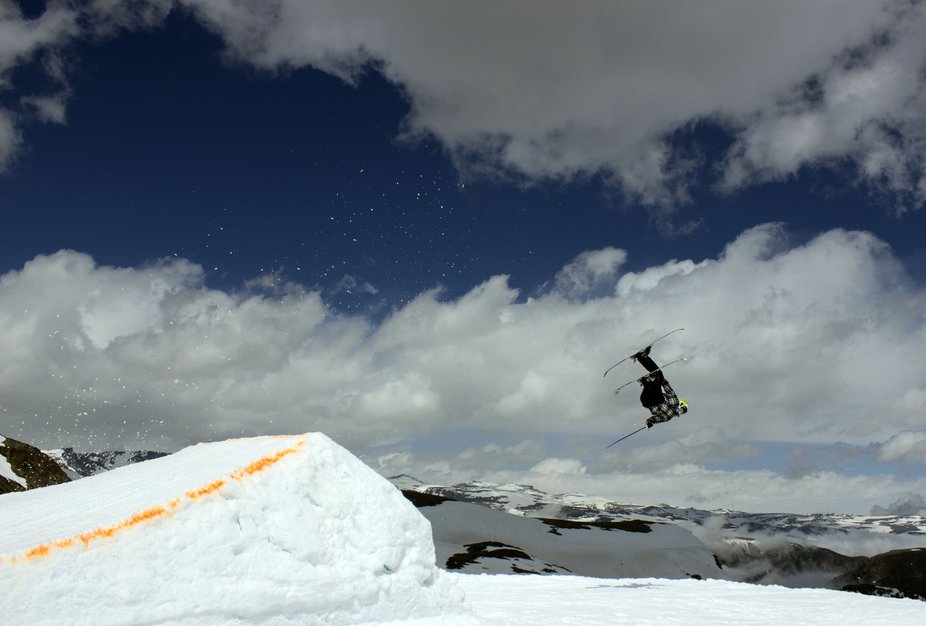 Ryan Johnson
On Friday, in honor of Timy Dutton for the benefit of the High Fives Non-Profit Organization, many participated in the Rubber Ducky Backflip-Off to show their support and raise money for the cause. Donate Here on behalf of those who flipped: https://www.crowdrise.com/TheRubberDuckyBackflip-off.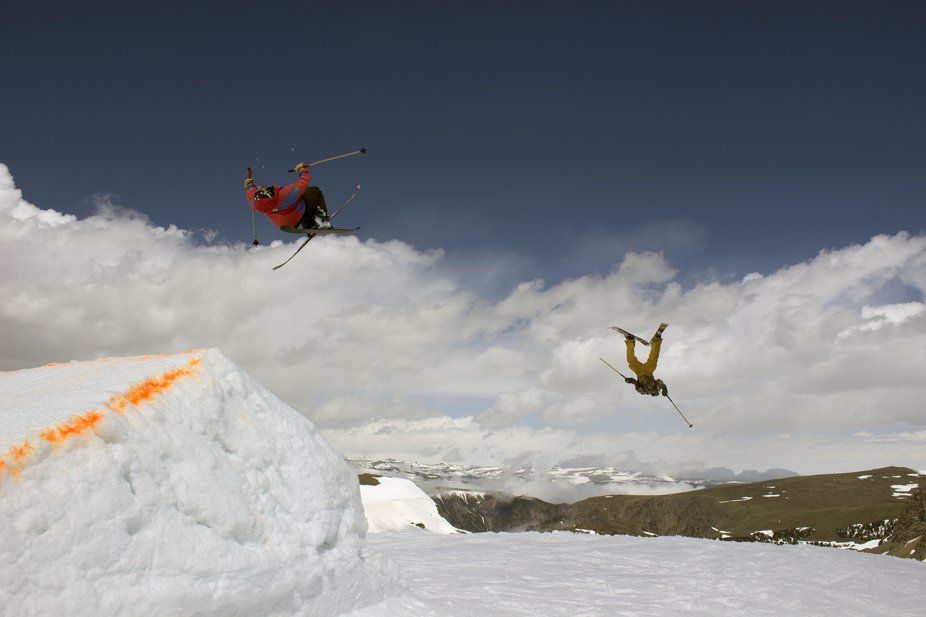 Backflip Train // TanSnowMan & Sander Hadley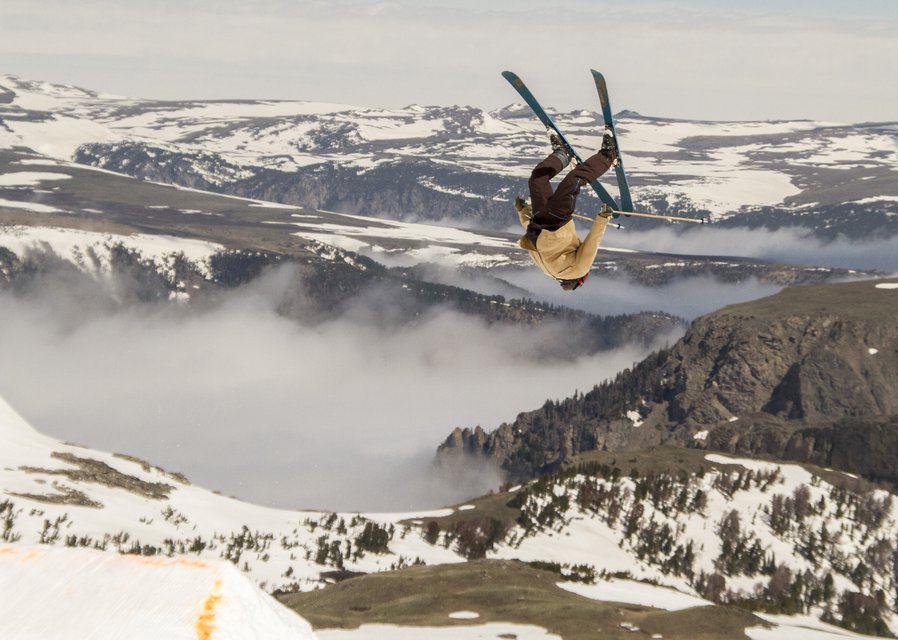 Photo: Cy Whitling // Skier: Erik Hilb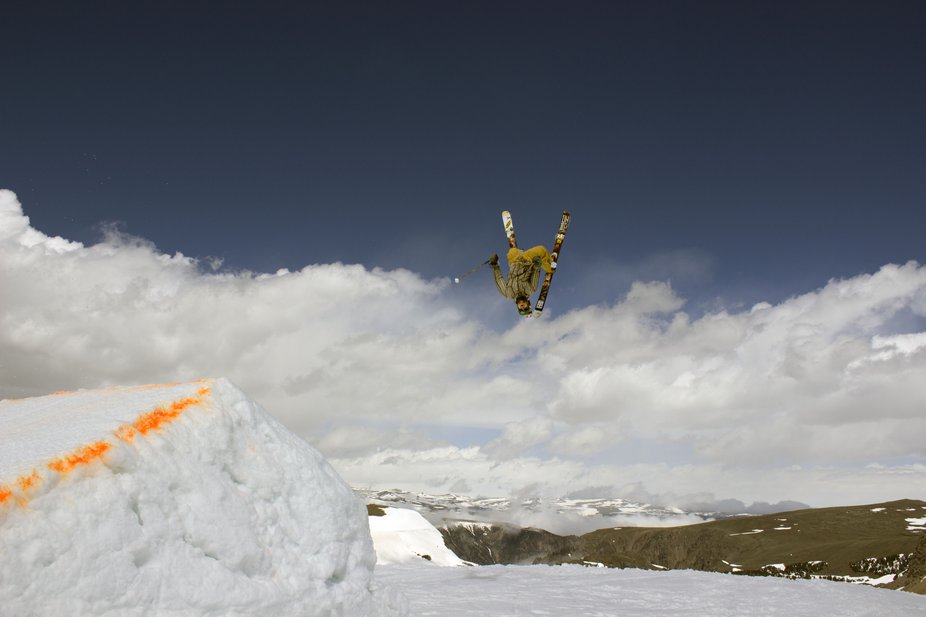 Sander Hadley
As clouds rolled in Friday afternoon, snow began to fall, laying down a coat of fresh snow for Saturday, the biggest day of the session as the Booster Strap Big Mountain Slopestyle takes off. In the words of Todd Barber, Ski Patrol at Beartooth Basin, "Buy your ticket and boost off into deep space."